Dae'Breon Kendrick is lucky to be alive. He is one of the high school students who was in the horrific FedEx truck crash near Orland, California that killed five other students, five adults, and seriously injured dozens more.
He was on a bus heading to Humboldt State University with other high school seniors on April 10, looking forward to participating in an orientation program for admitted students when a FedEx truck inexplicably crossed over the median of the I-5 into oncoming traffic and hit the bus head-on.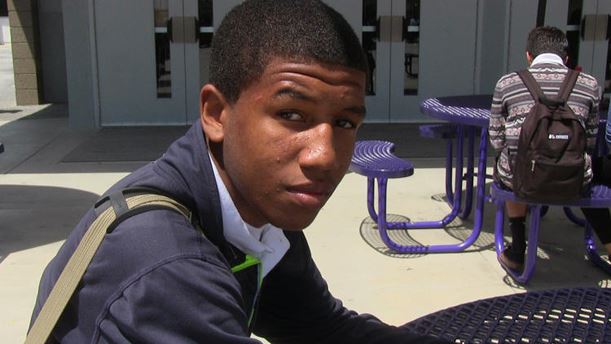 Recounting what happened, to the Los Angeles Times, Dae'Breon recalled hearing people scream and yell, "Watch out!" He said, "I stood up to see what they were talking about and that's when I see the truck coming and hit the bus."  Dae'Breon was thrown several rows forward from the force of the impact.
Dae'Breon described the chaos in the bus after the initial collision. "I started to see people running," said Kendrick. "I thought they were just panicking. Then I started to see the fire. I was in the aisle on the ground. I got up real quick. The first thought was [to] rush to the back because the fire was in front. I see people at the back window and they seem to have trouble opening it. One emergency window was open but it was crowded, so I guess it was instinct or something took over me to open my emergency window." As heat and smoke from the rapidly growing fire filled the cabin, Dae'Breon called for others to follow him as he clambered out the window and jumped for safety.  He and other injured passengers were evaluated by paramedics and taken to area hospitals.
After spending the night in the hospital to treat his injuries, Dae'Breon flew back to Los Angeles, where his mother, Shendonna, and other members of his family greeted him with tears and hugs. He returned to school the following Monday, just to try and bring things back to normal, but soon found that he was having trouble sleeping.  His mother describes the onset of nightmares.  He found it difficult to get into a car.
Then there was the bus trip to his first track meet since the accident. He had been dreading the bus ride, not knowing if he could actually bring himself to do it. In the end, it was his friends on the team who helped him through it. "I put on my seatbelt," Kendrick said. "My friends distracted me." He competed in both the 1600-meter race and the 3200-meter race, finishing second in both. Kendrick is scheduled to run again today in the Crosstown League prelims at Diego Rivera High School. At the end of the track season, he will graduate and still plans to attend Humboldt State University as a marine biology major. He told the Los Angeles Times that his training in sports may have saved him in the midst of the tragic bus crash. "I focused on what I had to do."
Dae'Breon, through his mother, Shendonna, has chosen Baum Hedlund Aristei & Goldman to represent him in a personal injury lawsuit against FedEx and possible other defendants.