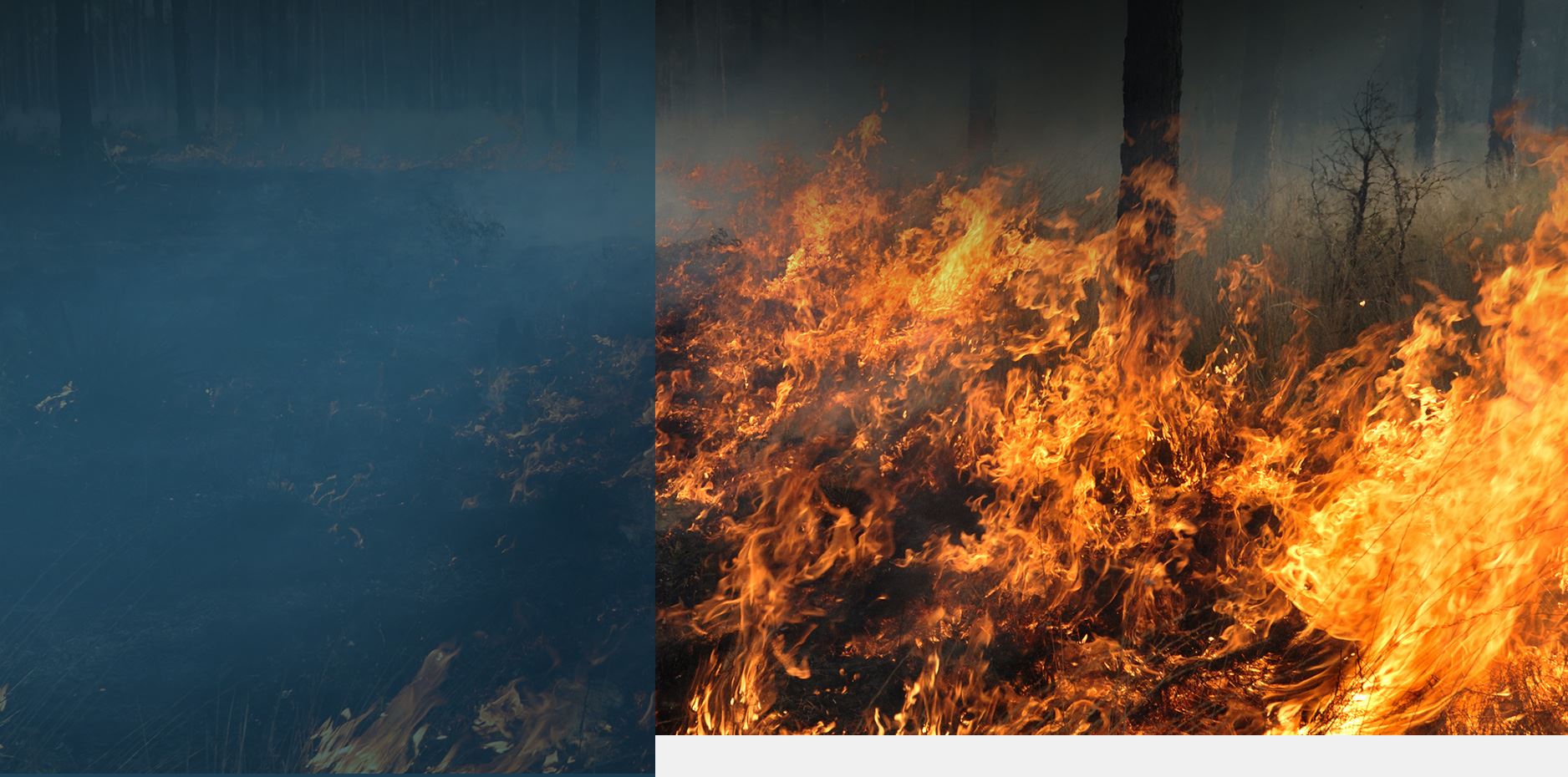 California Wildfire Client Focused. Trial Ready. Billions Won.
History of Success

Our team has successfully resolved hundreds of cases for victims of the Camp, Woolsey, Thomas and Bobcat fires.

Experienced Legal Counsel

The Wisner Baum team is proud to be recognized in The U.S. News – Best Lawyers® "Best Law Firms"

Proven Track Record

Wisner Baum has recovered over $4 billion for our clients. We know what it takes to win big cases against big companies.
California Wildfire Lawyer
Experienced Attorneys Representing Wildfire Victims
California wildfires are becoming more common each year as the effects of climate change intensify. Hundreds, if not thousands of people throughout the state are forced to evacuate their homes each year due to the threat of wildfires. Others sustain devastating personal injury or suffer the loss of a family member.
The California wildfire lawyers at Wisner Baum are dedicated to helping people put their lives back together after tragedy strikes. We are also committed to vindicating your legal rights if a company's negligence causes a wildfire. Those who suffer harm, or lose their homes, land, or property after a wildfire may ask themselves who, if anyone, is responsible for the cost of rebuilding their lives. California fire victims have legal rights and may be entitled to compensation for serious injuries, property loss, or other damages.
Your first step toward resolving insurance issues or pursuing a claim against a responsible party should be to retain an experienced California wildfire lawyer to advocate on your behalf. At Wisner Baum, we have extensive experience representing victims of mass disasters, including wildfires. We have helped thousands of clients obtain justice and maximum compensation. Across all areas of practice, our attorneys have earned more than $4 billion in verdicts and settlements.
If you were affected by a California wildfire, fill out our contact form or give us a call at (855) 948-5098 for a free case evaluation.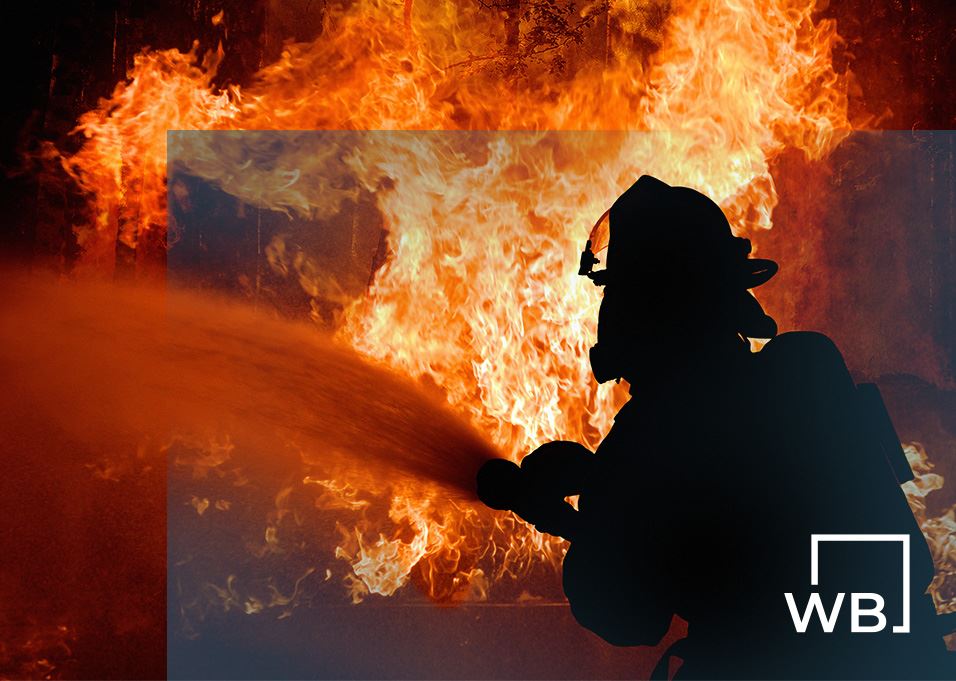 CALL

(855) 948-5098
Contact our experienced attorneys to learn about your legal options. Your consultation is free and confidential.
Wildfire News California
May 2022 Update: Wisner Baum is investigating the Coastal Fire in Laguna Niguel, California, which started on the afternoon of May 11, 2022. The Coastal Fire burned 20 luxury homes and damaged 11 others in the Coronado Pointe neighborhood. In a report to the California Public Utilities Committee, Southern California Edison (SCE) said, "[o]ur information reflects circuit activity occurring close in time to the reported time of the fire. Our investigation is ongoing."
If Southern California Edison is found to be responsible for the Laguna Niguel Coastal Fire, victims who lost property or sustained other financial losses may be eligible to pursue compensation for damages. To speak with a wildfire lawyer about pursuing a claim, fill out our contact form or call (855) 948-5098 today for a free and confidential case evaluation.
Your Advocates Fighting for Justice after a California Wildfire
Taking legal action is one of the best ways to correct the troubling corporate behavior of California utility companies responsible for wildfires. At Wisner Baum, we are not only invested in making you and your family financially whole again; we want to send a message to these multi-billion-dollar companies that California residents will not tolerate their negligence and wrongdoing.
Information on California Wildfires
What Are Bad Faith Insurance Practices?

The law requires insurance companies to act 'in good faith' when processing a policy holder's claim. As such, the insurer cannot look for ways to renege on its obligation to investigate a claim and pay the policyholder – doing so would be acting 'in bad faith.' Your homeowner's insurance company must process your claim honestly and fairly, even if the company stands to lose money. Nevertheless, insurance adjusters may look for any reason to lower your claim amount or outright deny your claim by manipulating investigation findings or misrepresenting aspects of your policy. Some companies may refuse to investigate your claim, or flat out refuse to pay your claim without providing any explanation. If you believe your homeowner's insurance company is acting in bad faith, we can help. An experienced wildfire attorney advocating for you can make all the difference in resolving your insurance claim quickly and fairly.

What if My Insurance Does Not Cover a Wildfire?

If you are uninsured or underinsured (your policy lacks fire coverage) and your home or property was destroyed or damaged, you still have the right to pursue compensation for your losses in a lawsuit against any entities responsible for causing the wildfire. For the uninsured, a wildfire lawsuit is likely your best option for recovering any losses incurred as a result of the fire (though not the only option, as some victims may receive relief from FEMA, for example). Wisner Baum will work to obtain maximum compensation for our clients whether they have homeowner's insurance or not.

How Long Will It Take Before I Receive Compensation for My Losses?

Ordinarily, insurance companies acting in good faith will make advances to policyholders affected by wildfires. If you submit claims for losses quickly, your insurance company should follow suit and make funds available to you. If they do not, they may need to be nudged. The insurance company may need to bring in appraisers, investigators or others to verify your claims for losses, which could take weeks or months. While every case is unique, litigation is rarely finalized in less than 18 months. A settlement could happen sooner, but a mass action on this scale will likely take at least 18 months and possibly longer.

Will My Homeowner's Insurance Claim Affect My Involvement in a Wildfire Lawsuit?

The insurance claim affects the lawsuit only in that you cannot recover for the same thing twice. If you receive compensation from the insurance company for 100% of your property damage, then you cannot also get compensation from a civil lawsuit against a utility company for that same property damage. But you can get compensated in a civil lawsuit for injuries and damages beyond what the insurance pays. For example, for the true full value of your home or vehicle. Or the loss of a pet, life-long lung issues from breathing in melted plastic, smoke and ash, PTSD, other injuries, or even death. A settlement from a civil lawsuit could also cover evacuation costs (beyond what your insurance might pay), temporary housing costs, loss of sentimental items, family photos, videos, heirlooms, jewelry, paintings, etc.

Will My Involvement in a Wildfire Lawsuit Affect My Homeowner's Insurance Claim?

No. A wildfire lawsuit does not interfere with or subtract from your rights under your homeowner's insurance policy. Between your homeowner's insurance claim and the litigation, your homeowner's insurance policy claim is the first priority. As our client, if you are satisfied with your insurance claim and recover 100% of what your insurer owes you without litigation, there are no attorneys' fees. If you are unsatisfied, we will represent you in a first party bad faith lawsuit against your insurance company and pursue maximum compensation on your behalf.

Is This a Class Action Lawsuit?

No. We file a mass action against the parties responsible for causing the wildfire. A mass action generally allows for greater compensation for each of the wildfire victims who elect to pursue their rights. Mass actions share similarities with class actions: Both involve many claimants (hundreds or even thousands) who were harmed; Both are filed against common defendants that allegedly caused harm; All claims are consolidated into one action rather than individual lawsuits; Procedurally, this optimizes a large number of similar court cases against the same defendant(s). The critical difference between the two is how the plaintiffs are treated. In a class action, the class representative stands for the large group of plaintiffs known as "the class." All class members suffered similar harm as a result of the defendant's actions or inactions. The class representative sues the defendant(s) on behalf of the entire class, which means all class members are treated as one individual plaintiff; the fate of the class representative determines the fate of the class. In a mass action, each plaintiff is treated individually, even though their claim is part of a large group. As such, each individual can establish how, and to what extent, they were harmed by the defendant(s) conduct based on the facts of their unique case. In this way, each plaintiff can seek and recover fully for his or her losses regardless of the amount of loss of any other plaintiff.

What Will a Wildfire Lawsuit Involve?

Put simply, your cooperation. As part of our team, we will ask questions and will need a list of property losses and any other relevant documents to help get your claim(s) filed quickly and accurately. We will thoroughly explore with you the full extent of the losses you suffered, and continue to suffer, so as to be able to fully advise you of your rights. This arms you with the information you need to decide if you want to pursue your claims to the fullest extent of the law. If you do, we then swing into action on your behalf. We will help you answer any questions from your insurance company or parties named in the litigation as they arise. In addition to written questions, some plaintiffs may be asked to sit for depositions. These are opportunities for the defense to find out more about the claims being made in your case. Again, we will help make this process as streamlined, comfortable, and simple as possible.

Why Should I Get Involved in a Wildfire Lawsuit?

If a homeowner's insurance policy claim does not pay the true value of your losses, filing a wildfire lawsuit provides the opportunity to recover the balance of those losses. Let's say, for example, a policyholder's limit is $1 million but their actual losses, including evacuation costs, temporary housing, medical costs, uninsured property damage, business loss, animal loss or other out-of-pocket loss is valued at $2 million, the litigation can recover the $1 million balance you deserve. Another common problem is a policyholder's property value exceeding their policy limit. Litigation against those who are responsible for the fire can help recover damages to make up the difference between your insurance limit and the true value of your property. Likewise, if a wildfire victim develops any health issues from evacuating, such as smoke inhalation, the litigation can recover damages per each individual claim. Finally, a wildfire lawsuit sends a clear message that California residents will not tolerate the corporate, and perhaps government, negligence that caused these disasters. The utility companies under investigation for possibly causing the latest California wildfires were implicated in previous fires in which thousands of people lost their homes, and where some, tragically, lost their lives. Pursuing legal action against any company responsible for causing these fires will hopefully deter similar action (or inaction) in the future.

Why Do I Need an Attorney?

If a utility company is responsible for causing the wildfire, California law requires the utility company to pay for homes, businesses, and property lost in the fire as well as medical bills arising from those injured and potentially significant amounts to families who lost loved ones. Victims of wildfires have options to pursue compensation for any losses. Those with homeowner's insurance that covers wildfires can file an insurance claim to repair, rebuild or replace their home and property. Wildfire victims may also file a claim for relief with the Federal Emergency Management Agency (FEMA). Very often, however, the only way wildfire victims can recover for all of their losses and harms is to enforce their rights through a lawsuit. A lawsuit against those responsible for causing the fire can occur even if you don't have insurance coverage. Even if your policy covers wildfires, your policy may not cover the entire scope of damages sustained because of the fire, including evacuation costs, medical costs, permanent injury, loss of animals or pets, temporary housing, and lost income, among many others. Your lawsuit is the way that your right to recover for the entirety of your losses can be pursued. If your insurance company makes an unfounded claim that you are not covered, we will fight to overturn that decision and to force payment as required by your policy. If the refusal to honor your rights under your policy is made by your insurance company in bad faith, we can sue to enforce your insurance rights and for all other damages you incur as a result of such refusal, including the possibility of recovering damages the allows to punish bad faith conduct; such recoveries could be substantial. An attorney is your advocate against any parties responsible for causing the fire, and, if necessary, against the insurance company. Our wildfire litigation team has extensive experience litigating fire cases. We know how to conduct a thorough investigation to prove liability and set the correct value for your losses.
California Wildfire Lawsuit Team
Our wildfire litigation team has experience litigating fire cases and other mass disasters. We have worked with some of the nation's leading fire experts to strengthen our clients' claims and maximize their claims.
Our Wildfire lawsuit team includes:
Michael L. Baum: Michael is the managing shareholder at Wisner Baum. He has successfully led the firm through thousands of wrongful death and personal injury cases stemming from mass disasters. His experience litigating fire cases began in 1987 when he worked on the Dupont Plaza Hotel arson case, one of the deadliest hotel fires in U.S. history. Under Michael's leadership, Wisner Baum developed a reputation for breaking new ground, holding Fortune 500 companies accountable, influencing public policy, raising public awareness and improving product safety.
Ari Friedman: Ari has more than a decade of experience handling significant litigation involving corporate wrongdoing, including wildfire cases. He has helped hundreds of homeowners, high net-worth individuals, and companies navigate the complexities of insurance claims and litigation with losses connected to utility-caused natural disasters and wildfires. Most recently, he helped victims recover from the devastating effects of the Woolsey, Thomas, and Bobcat fires.
Matthew French: Matt is an integral member of the litigation team that successfully represented hundreds of Camp and Woolsey fire victims. He is at his best working on cases that not only help his clients but also affect positive change and deter similar incidents from happening in the future.
Cara J. Luther: Cara has 30 years of experience litigating catastrophic injury and wrongful death cases stemming from mass disasters. Before she became an attorney, Cara worked in the insurance industry, first as a salesperson and then as a claims adjuster. This experience gives her the skill required to help our clients with insurance matters, as well as the ability to communicate effectively with counsel for the defense and their insurance adjusters in complex cases such as this.
Are Utility Companies Liable for California Wildfires?
Those affected by California wildfires can choose to pursue legal action against any party that may be responsible for causing the fire, including utility companies like Pacific Gas &Electric Company (PG&E) and Edison International (Southern California Edison). In November 2018, Southern California Edison and PG&E both reported irregularities in their equipment near the time that two major California wildfires started – the Paradise Camp fire in Northern California and the Woolsey Fire in Southern California.
Utility companies have been accused of starting numerous California wildfires over the last several years. Southern California Edison admitted to causing at least one ignition point in the 2017 Thomas fire in Santa Barbara and Ventura counties that destroyed more than 1,000 buildings and killed two people, later triggering mudslides that killed an additional 21.
In June of 2018, Cal Fire issued a report blaming PG&E California for several major 2017 wildfires in Northern California that resulted in dozens of deaths and the destruction of thousands of structures. According to Cal Fire, the Atlas, Nuns and Redwood fires were caused by PG&E's "electric power and distribution lines, conductors and the failure of power poles." The report came a month after the agency blamed four other wildfires, including the wine country fires, on "trees coming into contact with power lines."
On March 20, 2020, PG&E reached a bankruptcy deal, pledging billions to wildfire victims. PG&E agreed to use shareholder funding to reduce its debt load and submit to stronger regulatory oversight.
Three days after signing the bankruptcy agreement, PG&E stated in a filing with the Securities and Exchange Commission (SEC) that it pleaded guilty to 84 counts of involuntary manslaughter related to the Camp Fire. PG&E also noted in the filing that it pleaded guilty to one count of causing a fire in violation of the state penal code. Per the filing, PG&E will pay the maximum total fine and penalty of approximately $3.5 million, plus an additional $500,000 to the Butte County District Attorney Environmental and Consumer Protection Fund to reimburse costs spent on the investigation of the 2018 Camp Fire.
Justice for Victims of California Fires
How Can a Wildfire Attorney Help?
If you don't have insurance that covers wildfires, you need an attorney to help you hold accountable those responsible for starting the fire. Like with the PG&E fire, when a utility company has started a fire, California law requires they pay damages resulting from that fire. Therefore, even if you find yourself uninsured, or worse, become injured or lose a loved one, there is still a way to get justice and compensation for your losses.
An attorney can also be helpful even if you do have full-coverage insurance. Anyone who has filed an insurance claim knows how draining the process can be, and unfortunately, this is especially so for the victims of wildfires. Home insurance policyholders need experienced legal representation to advocate on their behalf and find the compensation they are entitled to after suffering serious losses.
Our team of California wildfire attorneys can help ensure that your policy claims are processed honestly and in good faith. We accomplish this by conducting our own investigation into your losses to ensure that insurance adjusters do not falsely invalidate any of your claims.
Contact us today or call (855) 948-5098 for a free case evaluation.