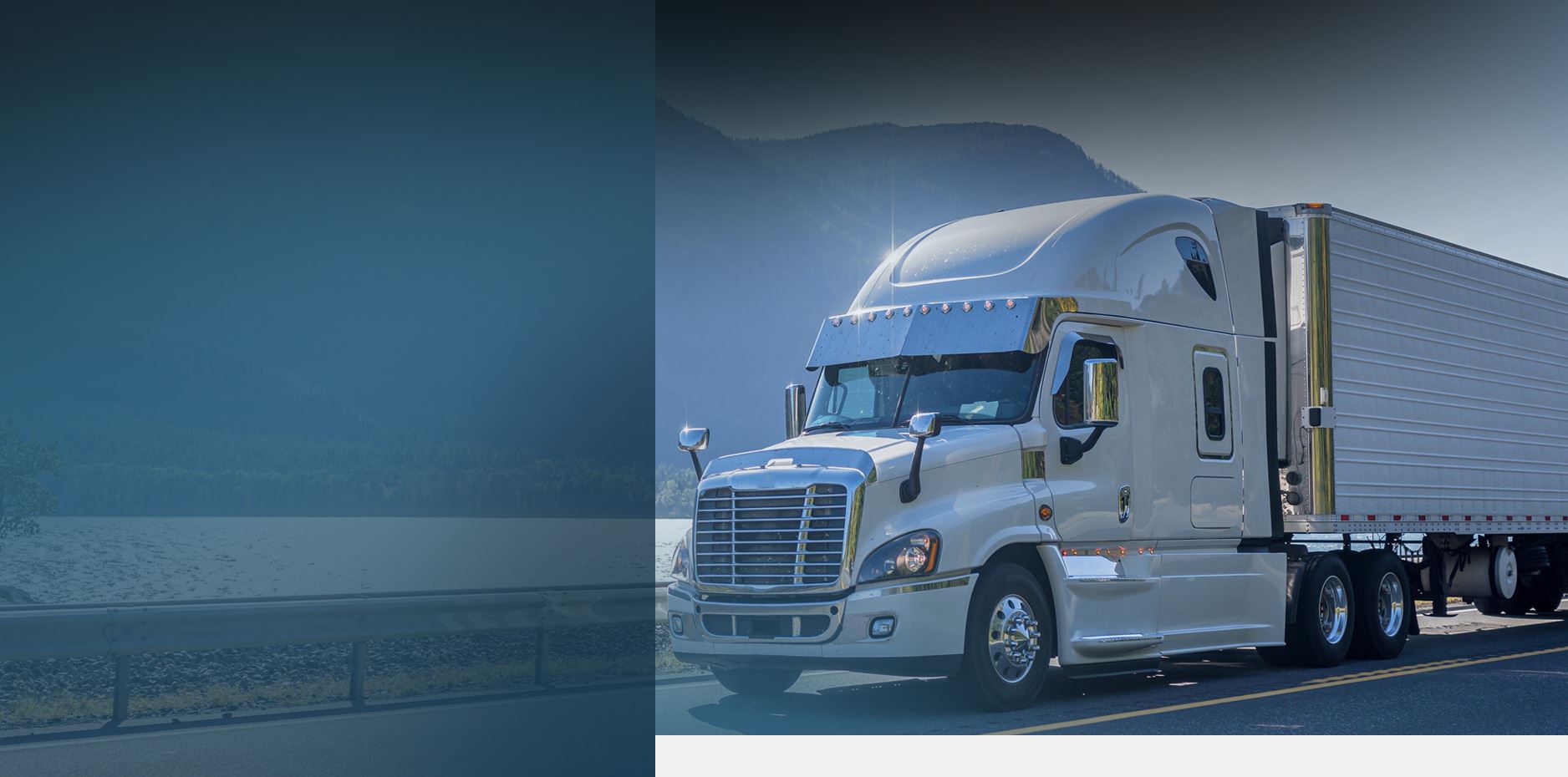 Leading Truck Accident Lawyers Client Focused. Trial Ready. Billions Won.
Proven Track Record

Wisner Baum has recovered over $4 billion for our clients. We know what it takes to win big cases against big companies.

Award-Winning Law Firm

Recognized as one of U.S. News – Best Lawyers® "Best Law Firms," we have won the National Trial Lawyers' Mass Tort Trial Team of the Year award multiple times.

No Fees Unless We Win

Our trucking accident lawyers offer free case consultations and operate on contingency, meaning there are no fees unless we win.

OFFICES THROUGHOUT CALIFORNIA

We are a California law firm with offices in Los Angeles, San Diego, Sacramento, Ontario, Bakersfield, and the San Francisco Bay Area.
Trucking Accident Attorneys
Wisner Baum is a California law firm with more than $4 billion in verdicts and settlements across all areas of practice. Our trucking accident attorneys have the experience and resources needed to win justice and maximum compensation against any corporate defendant.
Accidents involving commercial trucks (also known as big rigs, semis, or tractor-trailers) are often devastating. When a commercial truck weighing as much as 80,000 pounds collides with a passenger car weighing 20 times less, the impact can result in catastrophic injuries or death to anyone in the car. The same can be said for accidents involving pedestrians, motorcycles, and bicycles.
Most trucking accidents are avoidable and involve human errors like speeding, inattention, or unsafe lane changes. Others involve mechanical issues like brake failure or tire blowouts. Whatever the case may be, understanding the cause of the crash and establishing liability can be complex. This complexity plus the fact that trucking companies often have vast resources to defend their interests creates significant challenges when it comes to securing the justice and compensation you deserve.
That is why anyone harmed in a truck crash needs an experienced and dependable attorney with proven results on their side.
The California trucking accident attorneys at Wisner Baum have spent more than three decades aggressively and successfully representing truck crash victims and their families. With several offices throughout the state of California and ample resources to take on any corporate defendant, our law firm has what it takes to secure full and fair compensation for clients.
Since 1985, we have won over $4 billion in verdicts and settlements across all areas of practice, including truck accident litigation.
Some of our top truck accident settlement agreements and verdicts include:
$20 million commercial vehicle verdict for wrongful death against Ride the Ducks International
$15 million tractor trailer vs. pedestrian for catastrophic injury
$8.5 million truck accident verdict (plus pre and post-judgment interest) for wrongful death against Tyson Foods
$6.9 million truck accident settlement during trial against a major truck company
$6 million truck accident settlement for a wrongful death case in a truck crash
$3.5 million truck accident settlement for a wrongful death case in a truck crash
75 truck crash lawsuits settled for $1 million or more
If you were involved in a truck crash, it is in your best interest to speak with an experienced trucking accident attorney about your case. Contact us online or call (855) 948-5098 for a free case evaluation.
INFORMATION ON FINDING THE BEST TRUCKING ACCIDENT LAWYER FOR YOUR CASE
Truck accident victims and their families need a lawyer who focuses their practice on trucking cases. Truck accidents are unique for several reasons when compared to other auto accidents. First, the average truck crash causes more severe injuries and more damage to property than the average car crash, which means that truck crash claimants (the person or persons pursuing a lawsuit) often have more substantial damages than car crash claimants. Second, more substantial damages often make the case more complex involving multiple defendants and plaintiffs, and more complex legal issues to be resolved.
To put it simply, the stakes are higher in a truck accident case than a car accident case with more room for error due to the complexity. You do not want to take the risk of retaining an attorney who does not have experience and case results.
Unlike a car accident lawsuit, a truck crash lawsuit can involve several parties, including (among others):
Truck driver

Truck owner

Truck broker (essentially a middleman between a shipper with goods to transport and a carrier that move the load)

Truck sub-broker (broker contracts with a carrier, then the carrier assigns or brokers the load to another carrier without the broker's knowledge)

Truck or trailer manufacturer

Owner of the load transported at the time of the accident

Government entities or construction companies responsible for road condition
Truck crash lawsuits also involve complex laws that differ from car accident cases. Trucking companies want to protect their bottom line. Make no mistake, they will mount a vigorous defense to limit their financial exposure in litigation. If you do not have an attorney who understands how to properly investigate the circumstances of a crash to determine liability and seek damages against any and all responsible parties, you might not be able to recover the damages you may be entitled to.
Experienced trucking accident lawyers:
Investigate and determine wrongdoing and/or negligence. Negligence in a trucking accident is not always easy to prove. For example, truck companies have been known to pressure their drivers to falsify their logbooks to misrepresent the amount of time spent behind the wheel. While driver fatigue is one of the leading causes of truck accidents, it can be extremely difficult to prove in court. An experienced lawyer will know how to review truck driver logbooks for any red flags and examine company training manuals for any subtle messaging meant to convey unrealistic (or illegal) expectations for drivers.
Collect and preserve key evidence. Trucking companies may destroy driver logs after only six months. These logs are vital to reconstructing the accident and determining cause. A lawyer will take steps to obtain these records while they are still available and hold the company liable if the records are lost or destroyed.
Level the playing field, even when facing deep pockets and an abundance of resources. Truck companies often have financial resources to defend themselves in litigation. To give yourself the best opportunity to prevail in court, you need legal representation that can finance technical experts or medical experts to prove to a judge or a jury that you are entitled to certain damages.
Prove liability. Truck accidents commonly involve several parties that either caused or contributed to the incident. In accidents that involve numerous parties, determining and proving liability can be challenging. An experienced and proven trucking accident law firm will have a team of investigators who know how to determine the cause, identify any and all responsible parties, and hold them all accountable.
An experienced trucking injury lawyer will be able to thoroughly investigate the accident that harmed you, find all responsible parties, gather evidence to support your case and obtain justice on your behalf. Below we go into more detail on the legal process that follows a truck crash.
Investigate the cause or causes of the crash. Truck accidents may involve several parties. They can also have multiple causes or contributing factors. A trucking accident lawyer will need to thoroughly investigate the case to identify the defendants and the causes of action (what the defendants did to cause or contribute to the accident). If a trucking accident attorney does not thoroughly investigate the case and fails to identify a negligent person or entity, it could diminish the value of the lawsuit.
Accurately calculate your claims for damages. An attorney will be able to estimate how much the trucking accident lawsuit may be worth by calculating your claim for damages. This includes your past and future medical expenses, lost wages, lost earning capacity, damage to your vehicle or other property, emotional distress, pain and suffering, loss of consortium, and more. We explain these claims for damages in greater detail below.
Obtain the necessary evidence to prove liability. In order to prepare a truck accident lawsuit, an attorney may (among other things) visit to the crash scene, evaluate photos of the wreckage, take witness statements, obtain and review black box footage from the truck, evaluate vehicle damage, look over the victim's medical records and expenses, and more. With this information, the lawyer will begin to build the case and prepare a lawsuit.
Send a demand letter. The trucking accident attorney will send a demand letter to the insurance company of any at-fault party. A demand letter outlines the facts of the case and "demands" compensation for the plaintiff's damages.
Engage the defendants in settlement negotiations. An experienced lawyer will be able to leverage their investigative findings and successfully negotiate with the defendants and their insurers. Without a lawyer advocating on the victim's behalf, the insurance companies may try to take advantage and get the victim to sign a settlement agreement for a fraction of their claim's value.
File a complaint (lawsuit). While it may be true that most truck accident cases result in a settlement, some cases must be prosecuted in a court of law and taken to trial before a jury. If settlement negotiations do not result in a settlement, the victim's attorney will prepare a complaint, which is the legal document outlining how the victim was wronged by the defendants. Once the lawsuit is filed, the attorneys will engage in discovery which involves asking for documents and information from the defendants and also taking depositions (asking questions) of witnesses all in preparation for trial.
Retain experts to further strengthen your case. Expert witnesses are necessary to establish liability. Experienced trucking accident attorneys will have a team of experts they regularly work with to bolster your claims in court.
Take the case to trial. An attorney will continue to engage the defendants in settlement negotiations up to and in some cases during the trial process. If there is still no movement toward a settlement, the case will be presented to a jury.
Advocate during the appeal process. If your attorney earned a verdict on your behalf, the defendants may choose to appeal the verdict. Likewise, if your attorney loses the case, you may choose to pursue an appeal. Again, your lawyer should have experience taking cases through the appeal process to ensure you obtain the compensation you deserve.
The payout you can expect after a California truck accident is not something an attorney can accurately estimate without first evaluating the case. Yes, unfortunately, there are lawyers out there with free accident settlement calculators, but these are not going to give you an accurate estimate of your case's value. That should only be determined after an experienced trucking lawyer has reviewed the facts of the case.
Attorneys estimate compensation in truck accident injury or wrongful death cases by analyzing the severity of the crash, reviewing the police report, evaluating the extent of the injuries sustained from medical records, and a multitude of other factors. Generally speaking, the more severe the injuries, the higher the potential for claimable damages.
WHAT ARE DAMAGES IN A TRUCK CRASH LAWSUIT?
There are two kinds of damages in an accident lawsuit: economic damages and non-economic damages.
Economic Damages – Compensation for the actual harm suffered as a result of the defendant's actions. Common examples include medical care (past and future), lost income, and lost earning capacity.
Past and future medical bills: Medical expenses incurred as a result of the accident are considered economic damages. This includes both current medical bills and anticipated future medical costs. A lot of truck accident injuries require care long after the wreck. Gathering your medical records, financial statements and other information is crucial to demonstrate the expected medical expenditures and determine the valuation of the case.
Lost income: Any income lost due to missing work after a truck wreck may be recoverable in a lawsuit. This includes not only the regular salary or hourly rate but also factors in overtime pay, sales commissions, bonuses, paid time off, and other work-related benefits.
Lost earning capacity: Severe, catastrophic injuries can lead to disability or hinder a person's ability to perform their job as they did before the accident. Proving lost earning capacity can be challenging because your lawyer will need to demonstrate with convincing evidence how much you would have earned had you not been injured. Experts can also help in projecting and estimating this amount. It is important to note that while it is possible to pursue damages for lost earning capacity in California, not all states permit claims for lost earning capacity.
Non-Economic Damages – Compensation for non-monetary losses that impact a person's life. Common examples are pain and suffering, loss of consortium, and punitive damages.
Pain and suffering: Pain and suffering damages compensate for the physical pain, mental distress, and anguish caused by the injuries. For example, a person left with permanent facial disfigurement due to a big rig accident can seek damages for both the pain and suffering as well as the ongoing emotional and physical consequences.
Loss of consortium: When an injured person becomes unable to provide the same love, companionship, services, and affection to their spouse, the spouse may be eligible for damages. The jury considers the severity and duration of the injury to determine the value of the award. However, not all states allow claims for loss of consortium. Trucking accident victims in California may be able to pursue loss of consortium claims.
Punitive damages: These damages aim to punish the defendant and deter others from engaging in similar behavior. Punitive damages are rare in trucking cases, but can be substantial if the plaintiff's attorneys can prove that the defendant (or defendants) acted recklessly or with malicious intent.
As you can see, the claims for damages in a truck accident lawsuit can add up to significant compensation.
Your trucking accident lawyer will tell you how much your case is worth after he or she has reviewed the facts of the case, including the police report, medical records, and other information. Please keep in mind that an attorney's estimate of your case is not a guarantee on a future outcome. Many variables can affect the value of your case during litigation.
To summarize, you will have some idea of how much your case is worth after you have your case evaluated by a trucking accident lawyer.
You may still pursue compensation in a lawsuit even if you were partially at fault. California employs comparative negligence, which means all contributing acts of negligence are taken into account in legal disputes. Under the rule, no matter how high your percentage of fault is in a crash, you can still recover compensation for the percentage of damages not attributed to your actions. Put more simply, your percentage of fault will reduce your recovery in a trucking accident lawsuit, but you are still legally allowed to pursue the case.
For example, let's say a crash in California involving a passenger car and a big rig causes $100,000 in damages. As the car driver, you were 30% responsible for the accident. Under California's comparative negligence rule, you can still pursue damages for the 70% (or $70,000) that is not your responsibility.
In this situation, it is vitally important to retain a trucking accident law firm with experience handling California comparative negligence cases. At Wisner Baum, our attorneys are well-versed in the tactics that defense lawyers use to pass the blame on to truck crash victims. We will fight to ensure that our client's rights are vindicated.
When researching the best trucking accident law firms for your case, it is natural to start your search in your own backyard. The truth is that while it might seem more convenient to hire a lawyer near you, proximity is not likely going to give you any advantage in court.
These are the things to consider when it comes to hiring the best trucking accident lawyer for your case:
1) Experience – You want a lawyer who has litigated a variety of trucking cases. That experience is pivotal when it comes to investigating your claims for damages and proving liability in court. An experienced, trial-ready attorney that can build a case from the ground up and fight for you in court is the best way to give your case an opportunity for justice and maximum compensation.
2) Track Record of Success – Does the attorney have a history of success in truck accident cases? Does the law firm have a pedigree with significant recoveries against major corporations? A history of substantial settlements and verdicts is a good indicator that the law firm has the ability to win cases when the stakes are high.
3) Fee Structure – One of the first things a claimant is likely to ask is what the attorney fees are for litigating a truck accident lawsuit. These agreements are typically based on a contingency fee, which means that attorneys representing receive a fee if they obtain compensation for you via settlement or verdict. Before you sign an agreement, have the trucking accident attorneys walk you through the fee structure so you know what to expect.
4) Advocacy Beyond the Courtroom – At Wisner Baum, our trucking accident attorneys go the extra mile to ensure that our clients get the help they need, which occasionally extends beyond the purview of the lawsuit. For example, our legal teams often help clients with insurance matters, retrieval of property, closing financial accounts, setting up estates, and potential criminal proceedings against the truck driver, among other things.
5) Empathy and Clear Communication –Truck accident victims have been through a lot, and as such, deserve to be treated with care and attention. In your initial meeting with an attorney, pay attention to how they make you feel. Do they answer your questions with respect and care? Do they give you the attention you need when you call them or send them an email? Remember, this is your case and the attorney should advocate not just professionally to get the results you need; they should advocate with dedication and compassion.
Truck accidents happen in the blink of an eye. While no two crashes are exactly the same, the majority involve similar causes or contributing factors.
The FMCSA spent years studying the circumstances underlying nearly 1,000 big rig accidents over a two-year span. According to their data, the following are the 10 most common types of truck accidents:
In addition to the above truck crash causes, government officials also reported that vehicle issues like unsecured cargo and tire issues were significant risk factors. As for other human errors cited in the study, the FMCSA found that drivers following too closely and drivers reporting pressure from employers as significant risk factors for semi accidents.
Whatever the cause, the Wisner Baum trucking accident law firm has decades of experience representing victims in California and across the country. Our team of attorneys have litigated the following types of commercial vehicle crashes:
California is the largest economy in the United States with many thousands of semi-trucks (otherwise known as tractor-trailers, big rigs, or 18-wheelers) operating on its roads each day. In a recent year, California had the second-most truck accident deaths in the country at 437, according to the National Safety Council. The only state that had more truck accident fatalities was Texas.
The California truck accident attorneys at Wisner Baum have analyzed recent data from the California Highway Patrol. The following findings are based on CHP data over a five-year span.
CALIFORNIA TRUCK CRASHES BY COUNTY
The counties in California with the most truck crashes each year are:
1) Los Angeles County
2) San Bernardino County
3) Riverside County
4) Orange County
5) San Diego County
6) Alameda County
7) Sacramento County
8) Kern County
9) San Joaquin County
10) Santa Clara County
MOST CALIFORNIA TRUCK ACCIDENTS OCCUR IN SOUTHERN COUNTIES
As you can see from the data above, five of the eight counties listed above are in southern California. In fact, these five counties (Los Angeles, San Bernardino, Riverside, Orange, and San Diego) account for more than half of the truck accidents in California each year.
LOS ANGELES HAS THE MOST TRUCK ACCIDENTS IN CALIFORNIA EACH YEAR
It may come as no surprise given the population density and traffic congestion, but most of the truck accidents in California occur in Los Angeles County. Roughly 60 people are killed and over 2,600 sustain injuries each year in LA County truck crashes, per California Highway Patrol data. Most of these crashes occur in the city of Los Angeles. Other LA County cities that see a high volume of semi truck accidents each year include Lancaster, Long Beach, Palmdale, Pomona, Downey, and Santa Clarita.
WHAT ARE THE MOST DANGEROUS ROADS IN CALIFORNIA?
Below we break down the most dangerous roads in California by county (by traffic fatalities per roadway). The data includes car and truck accidents over a recent two-year period.
Los Angeles County - Interstate 5 (I-5)

San Bernardino County - Interstate 15 (I-15)

Riverside County - Interstate 5 (I-5)

Orange County - Interstate 5 (I-5)

San Diego County - Interstate 5 (I-5)

Alameda County - Interstate 880 (I-880)

Sacramento County - Interstate 5 (I-5)

Kern County - Interstate 5 (I-5)

San Joaquin County - Interstate 5 (I-5)

Santa Clara County - Highway 101 (US-101)
Some trucking companies place a greater emphasis on safety than others. As safety advocates, we believe that companies that prioritize profit over people need to be held accountable when their actions cause harm. The following companies had the most accidents over a recent two-year span (per data from the Federal Motor Carrier Safety Administration)
FedEx
FedEx trucks are involved in more truck accidents each year than any other company (though UPS is often a close second). Over a recent two-year span, the company's trucks were involved in over 3,500 accidents. FedEx drivers were also cited over 4,500 times for unsafe driving during the same period.
UPS
Over a recent two-year period, UPS trucks were involved in nearly 2,900 accidents, including 66 that caused deaths and more than 1,000 that caused injuries. During the same period, UPS trucks were cited more than 2,700 times for unsafe driving. Many of the citations were for speeding. Some were for instances where the driver was going more than 15 miles per hour over the posted speed limit.
JB Hunt
JB Hunt trucks were involved in over 1,800 accidents over a recent two-year span. Perhaps even more worrisome than the accident data is the amount of times JB Hunt truck drivers were cited for unsafe driving (over 3,000 violations).
Knight-Swift
Knight-Swift trucks were involved in more than 1,200 accidents over a recent two-year span and its drivers were cited more than 2,200 times for unsafe driving.
Schneider National
Schneider trucks were involved in more than 800 accidents over a recent two-year span. The company's drivers were cited over 2,000 times for unsafe driving over the same period.
Landstar System
Landstar System trucks were involved in roughly 750 truck crashes in two years and the company's big rig drivers were cited over 1,750 times for unsafe driving.
Old Dominion
Old Dominion trucks crashed over 730 times in two years. The company's truck drivers were cited 609 times over the same period.
XPO Logistics
XPO Logistics trucks (which changed its name to RXO Capacity Solutions in 2022) crashed 692 times and their drivers were cited for unsafe driving 485 times during a recent two-year period.
The California trucking accident lawyers at Wisner Baum have litigated cases against all of the companies listed above. We know what it takes to win big cases against big companies. No matter the corporate opponent, you can be sure that our firm will provide the compassionate and professional legal representation you need to obtain full and fair compensation.
The statute of limitations for filing a truck accident lawsuit in California is two years. This means that the time limit for filing your case is two years from the day the crash took place. While two years can seem like a lot of time, you need to consider that researching lawyers, going through the case evaluation, and preparing a truck accident lawsuit takes time, so it is better to start the process sooner rather than later to ensure you are not time-barred from pursuing compensation.
We recommend that truck crash victims and their families consult with an experienced attorney as soon as they are able. This helps ensure the case gets filed before the deadline. There may be extenuating circumstances that affect the statute of limitations; a lawyer can help determine if any exceptions apply in your case. But generally speaking, claimants should not rely on extenuating circumstances to meet the CA statute of limitations.
TRUCK ACCIDENT SETTLEMENT EXAMPLE – WISNER BAUM CLIENT PEGGY DELANO
Peggy Delano is a former Wisner Baum client who lost her father in a preventable truck accident. Our team of attorneys obtained a truck accident settlement on her family's behalf. While the terms of the crash settlement were confidential, Peggy provides useful insights into the legal process from the client's perspective. In the videos below, Peggy talks about her experience working together with Wisner Baum's trucking accident attorneys to secure substantial compensation in her lawsuit.
Trucking accident injury cases are often complex. But fighting to obtain full and fair compensation for crash victims does not have to be. When disaster strikes, you need a lawyer who can advocate with the professionalism and care needed to not only win the case, but also help you get back on your feet. Recovering from an accident is hard enough, let us do the fighting for you so you can focus on what matters the most: your health. At Wisner Baum, we have several law offices serving Northern California, Central California, and Southern California.
LAW FIRM OFFICE LOCATIONS
Hiring an experienced California law firm with proven results gives you the best chance to exercise your legal rights without sacrificing time and effort that would be better spent taking care of yourself and your family. When you are ready, contact us or give us a call. We are here to answer any questions you may have.