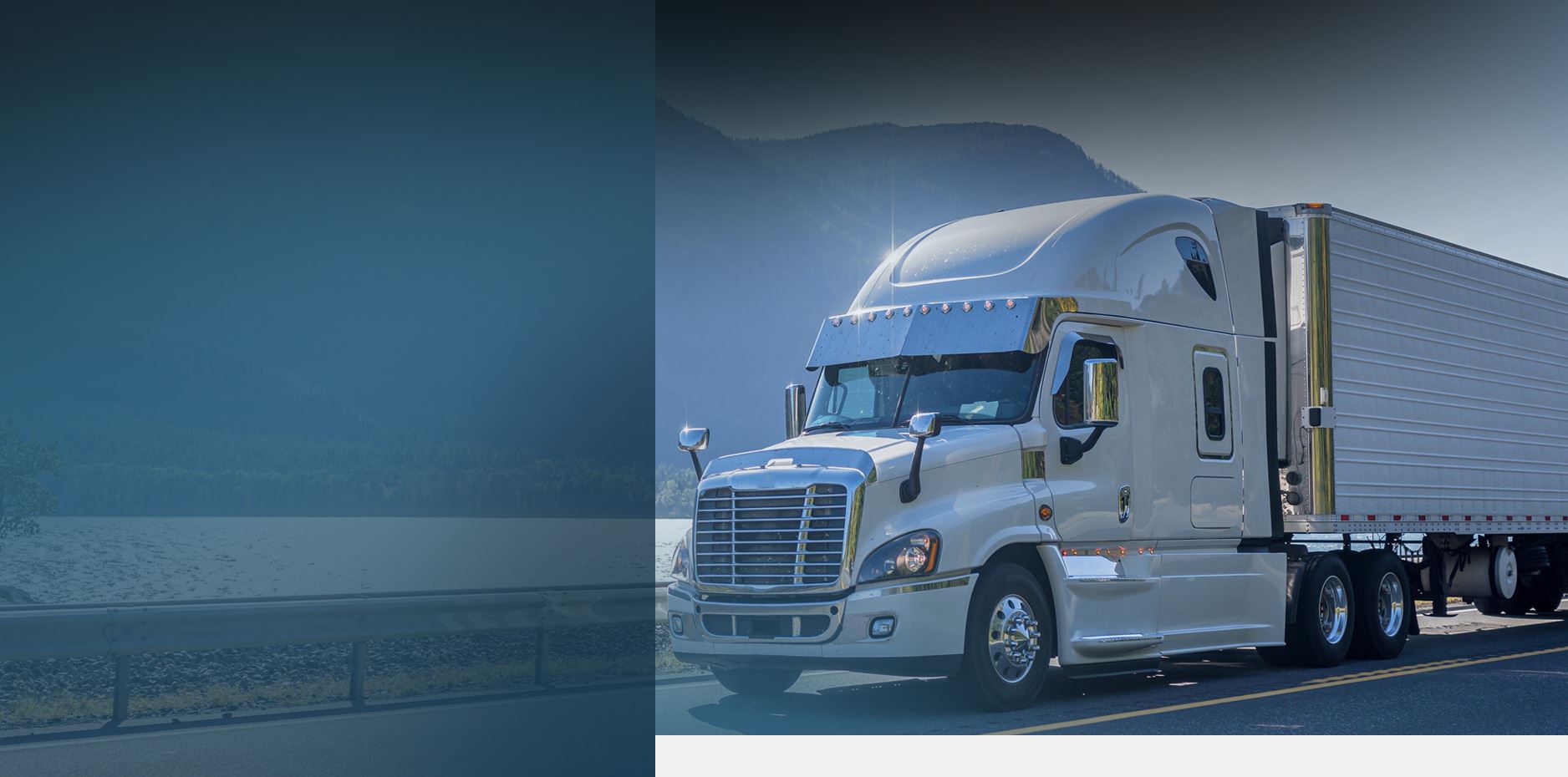 Leading Truck Accident Lawyers Client Focused. Trial Ready. Billions Won.
Proven Track Record

Wisner Baum has recovered over $4 billion for our clients. We know what it takes to win big cases against big companies.

Award-Winning Law Firm

Recognized as one of U.S. News – Best Lawyers® "Best Law Firms," we have won the National Trial Lawyers' Mass Tort Trial Team of the Year award multiple times.

No Fees Unless We Win

Our team offers free consultations and operates on contingency, meaning there are no fees unless we win.

National Reach & Recognition

Wisner Baum is proud to be one of the leading trial firms in America. We have what it takes to advocate for you.
Trucking Accident Attorneys
Fighting for Truck Crash Victims in California and Across the Country
The truck accident lawyers at Wisner Baum have aggressively and successfully represented several hundred victims and their families, obtaining maximum compensation and earning a track record of success against negligent trucking companies and operators.
Based in Los Angeles, our truck accident attorneys have handled thousands of cases in California and throughout the United States, winning over $4 billion in verdicts and settlements on behalf of our clients across all of our areas of practice, including truck accident litigation. Our firm can provide your injury claim with the experience you need to get the compensation you deserve.
Some of our top truck accident case results include:
$20 million commercial vehicle verdict for wrongful death against Ride the Ducks International
$15 million tractor trailer vs. pedestrian for catastrophic injury
$8.5 million truck accident verdict (plus pre and post-judgment interest) for wrongful death against Tyson Foods
$6.9 million truck accident settlement during trial against a major truck company
$6 million truck accident settlement for a wrongful death case in a truck crash
$3.5 million truck accident settlement for a wrongful death case in a truck crash
75 truck crash lawsuits settled for $1 million or more
If you were involved in a trucking accident, it is in your best interest to speak with an experienced truck crash attorney about your case. Contact us online or call (855) 948-5098 for a free case evaluation.
Get the Information You Need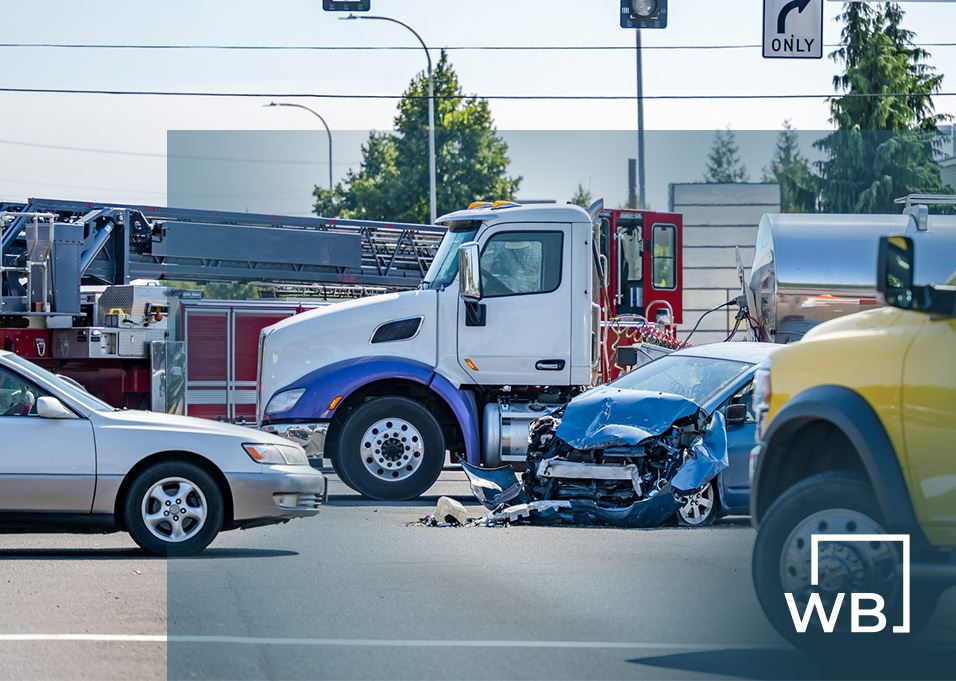 CALL

(855) 948-5098
Contact our experienced attorneys to learn about your legal options. Your consultation is free and confidential.
Is It Necessary to Hire a Truck Accident Lawyer?
Unlike a car accident lawsuit, a truck crash lawsuit can involve several parties—including the trucker, the truck owner, the truck manufacturer, and the owner of whatever load is being transported at the time of the accident—as well as complex laws unique to truck accident cases. Trucking companies have an interest in protecting their bottom line. As such, they will be prepared to mount a rigorous defense to limit their exposure in litigation. An experienced truck crash injury lawyer will be able to reconstruct the crash to determine the cause (or causes) of your accident and the parties responsible.
Some other reasons truck accident cases can be complex to litigate:
Falsifying log books. Truck companies have been known to pressure their drivers to falsify their log books denoting their time spent behind the wheel. Drivers often feel that pressure and remain behind the wheel despite being overworked and overtired. Driver fatigue is a substantial factor in truck accidents. An experienced lawyer will know how to review truck driver log books for any red flags and examine company training manuals for any subtle messaging meant to convey unrealistic (or illegal) expectations for drivers.
Preservation of key evidence. Trucking companies may destroy driver logs after only six months. These logs are vital to reconstructing the accident and determining cause. A lawyer will be able to obtain these records while they are still available.
Deep pockets and an abundance of resources. Truck companies often have financial reserves to defend themselves in litigation. To give yourself the best opportunity to prevail in court, you need legal representation that can finance technical experts or medical experts to prove to a judge or a jury that you are entitled to certain damages.
Numerous parties involved. Truck accidents commonly involve several parties. An experienced truck accident lawyer will have a team of investigators that know how to determine cause and identify any and all responsible parties.
An Experienced Truck Crash Lawyer Can Help Level the Playing Field Against Major Companies
Commercial trucking companies (and their insurance carriers) face significant costs if they are held liable for personal injuries or fatalities caused by a trucking accident. Therefore, most trucking companies will send their own investigators, lawyers, and other personnel to the accident scene almost immediately. It is their job to control the accident scene and preserve evidence in a light most favorable to their clients.
It is important for truck accident victims and their families to understand that no matter how nice an insurance adjuster may be, or what amount of money they may offer — the insurance company and commercial trucking company are not looking out for your best interests.
Our law firm has witnessed the devastation caused by trucking accidents. Whether you have suffered a serious injury, a loved one has been severely injured, or a family member has died in a catastrophic truck accident, you deserve nothing less than representation from an experienced law firm that is truly committed to you and to obtaining the best possible results. Our goal is justice for every victim and to make trucking companies safer.
Our truck accident lawyers have represented hundreds of victims across the United States in various types of commercial vehicle crashes:
Big rigs
Box trucks
Cement trucks
Commercial delivery trucks
Gravel trucks
Logging trucks
Produce trucks
Semi-trailers
Steam engines
Street sweepers
Tanker trucks
Tow trucks
Tractor trailers
Utility trucks
Water tanker trucks
What Are the Most Common Causes of Truck Crashes?
The FMCSA spent years studying the circumstances underlying nearly 1,000 big rig accidents over a two-year span.
According to their data, the following are the 10 most common factors in tractor trailer accidents:
Traffic flow issues (congestion)
Speeding
Driver unfamiliar with roadway
Problems with road
Improper maintenance
Inadequate surveillance
In addition to the above truck crash causes, government officials also reported that vehicle issues like unsecured cargo and tire issues were significant risk factors. As for other human error cited in the study, the FMCSA found that drivers following too closely and drivers reporting pressure from employers as significant risk factors for semi accidents. The experienced trucking accident lawyers at Wisner Baum can use their many years of legal experience and prolific resources to uncover the cause of your accident and pursue compensation against the liable party.
Should I Hire a Truck Accident Lawyer Near Me?
We focus our practice on wrongful death and serious personal injury involving commercial transportation crashes throughout the state of California and across the nation. Truck accident lawsuits typically involve more than one state's law or court system, complex federal commercial transportation regulations, and well-funded defense attorneys. If you or a member of your family was the victim of a car crash, motorcycle crash, or pedestrian accident involving a truck, you need legal representation with extensive experience and a proven track record of success litigating against major transportation companies.
Wisner Baum has a proven track record of success litigating against many of the largest transportation companies in the country. Our team of attorneys have diverse backgrounds and offer a unique combination of skills that are useful in commercial trucking accident investigations. Many truck accident attorneys on our team have served on plaintiff steering committees in complex multi-district litigation arising from transportation disasters.
Our firm also works with some of the nation's leading truck crash experts to help determine liability and investigate whether a trucking company, operator or manufacturer took shortcuts that resulted in violations of the law. With resources at our disposal, you can be assured that your truck accident lawsuit will be pursued with the vigor necessary to obtain the best possible result.
The following list shows some of the companies involved in the truck crash cases we have handled.
A&A Transportation
Allied Waste
A&H Express Inc.
Alta Dena Dairy
American Express Logistic, Inc.,
Argelory Transport Inc.
A.D. Gregory, Inc.
Allied Waste Industries
Biotane
Burgess Farms
Bridge Terminal Transport Services Inc.
Booster Transport, Inc.
Bison Transport Inc.
B & O Farms
B & N Trucking, Inc.
BLM Transportation
Browning Ferris Industries
Bill Loewen Trucking
Boring Transport, Inc.
Brinegar Enterprises, Inc.
BDR Transport Services
Bud Antle, Inc.
Bhandal Bros. Trucking, Inc.
Cooley Transport, Inc.
Chahal Trucking
Commonwealth Express LLC
Container Intermodal Transport/A.P. Møller Mærsk A/S
C.R. England
Carpenter & Paterson
Cliff's Towing Auto Repair
Continental Express, Inc.
Commercial Levin
Cruz Trucking
Dan Palmer Trucking
Double M. Trucking
Distribution Transportation Services
Delhaize Dasam LLC
Delhaize America, Inc.
Diamond Hay Sales & Transport Truck
DNH Enterprises, Inc.
Danella Construction
DS Transport
Delphia Oil Company, Inc.
Einstein's, Inc.
EPES Transport Systems, Inc.
Excel Paving Company
ECM Transport, Inc.
Eagle Systems, Inc.
Food Express Inc.
Forward Air Solutions, Inc.
Fulton Processors, Inc.
Fiore Paving
Fernandez Trucking, ABT Inc.
Food 4 Less
Fort Worth Carrier Corp.
Five Star Transportation
Foston Trucking
Floyd Wild, Inc.
GARDA, Inc.
General Construction Services, LLC
Goodnight Express, Inc.
Highway Transport Chemical
Husky Transport, Inc.
Hahn & Phillips Grease Company, Inc.
Hogan Motor Leasing
Hurtt's Enterprises
Interstate Distributor Company
Ivesters Transportation, Inc.
Idealese of Central Maryland
Interstate Distributing, Inc.
JCI Jones Chemicals, Inc.
J&R Farms
J.C. Witherspoon, Inc.
James Smith Trucking
Keith R. Waters Trucking
KCMO Water Services Dept.
Kimberly Clark
Kenway Enterprises
Lanco Trucking Inc.
La-Z-Boy
Lazer Spot, Inc.
London Carrier, Inc.
Lake County Land Services
Lucky's
Matheson Postal Service, Inc.
Maverick USA, Inc.
Milliron Recycling, Inc.
Mota Towing Service Tow Truck
Marten Transport, Ltd.
Metro Truck & Tractor Leasing Co.
Milk Transport Services
Mid West Transport, Inc.
Mark Alan Wech and Bradley Caldwell, Inc.
Metro Building Supply, Inc.
May Company
McKinley Trucking
MTM Transportation
Northern Metal Recycling
Niblock Excavation
Perez Brothers Transport
Peterbilt
Prime, Inc.
Pottle's Transportation
Pacer Cartage
Point to Point Express
Randazzo Enterprises
Ryder Truck Rental, Inc.
Ricky Lucas Trucking
Romi Express, Inc.
Riley Transportation, Inc.
Republic Services Mack Truck Crash
R&M Trucking
Richardson Moving & Storage
Rain For Rent
Roadway Express
Randk Industrial, Inc
Select Energy Services
Statewide Freight System, Inc.
Spurgeon Trucking
Stockberger Trucking Co.
SMS Logistics
Scott County Public Works
State Recovery, Inc.
Sangha Transport
Sarting Trucking Co
Swift Transportation
TCI Transportation Services
Transport AJIT
Tyson Foods, Inc.
Toledo Phone Company
Transport LFL, Inc.
Timmerman Starlite Trucking
T&D Logistics
Transit Mix
Thoroughbred Direct Intermodal Services
U Rent, Inc.
Van Wyk, Inc.
Waechter, LLC and Reeves Trucking Company, Inc.
Walmart
Werner Enterprises, Inc.
Western Express, Inc.
Wynn Transport, Inc.
Watkins and Shepard, Inc.
William L. Rowe Salvage & Sales
Whistle Redi Mix
Young's Refrigerated Express LLC
Contact us at (855) 948-5098 to schedule a free consultation.
Why File a Truck Accident Lawsuit?
In the wake of a devastating semi crash, victims may be left with serious injuries, or worse, the loss of a family member. If negligence on the part of a trucking company, operator or manufacturer was a factor in causing the accident, victims may file a truck accident lawsuit to recover damages.
Compensatory damages are intended to compensate a victim (or victims) for losses incurred as a direct result of the accident. Damages in a trucking accident lawsuit include both economic (losses where a dollar value may be assessed) and non-economic damages (physical and emotional suffering, where it's difficult to attach a dollar value to losses).
Economic damages in a truck crash may include:
Medical bills
Pain and suffering
Loss of wages
Diminished earning power
Vehicle repairs
Loss of consortium
Non-economic damages in a trucking accident may include:
Pain and suffering
Emotional distress
Post-traumatic stress disorder (PTSD)
Loss of enjoyment/quality of life
Physical disfigurement/disability
Plaintiffs in truck accident lawsuits may also be eligible to claim punitive damages if the trucking company and/or other entities responsible for the crash acted with malice, oppression or fraud, or caused injury or death through extreme recklessness. Punitive damages are designed to deter and punish the responsible parties for reprehensible conduct and deter similar behavior in the future.
Filing a truck accident lawsuit against any and all responsible parties goes a long way toward deterring the behavior that caused the crash; in a sense, they are helping to prevent another tragedy from happening. If you are interested in pursuing legal action against the party responsible for your truck accident, contact Wisner Baum today. Our truck accident attorneys can discuss your potential case during a free consultation.