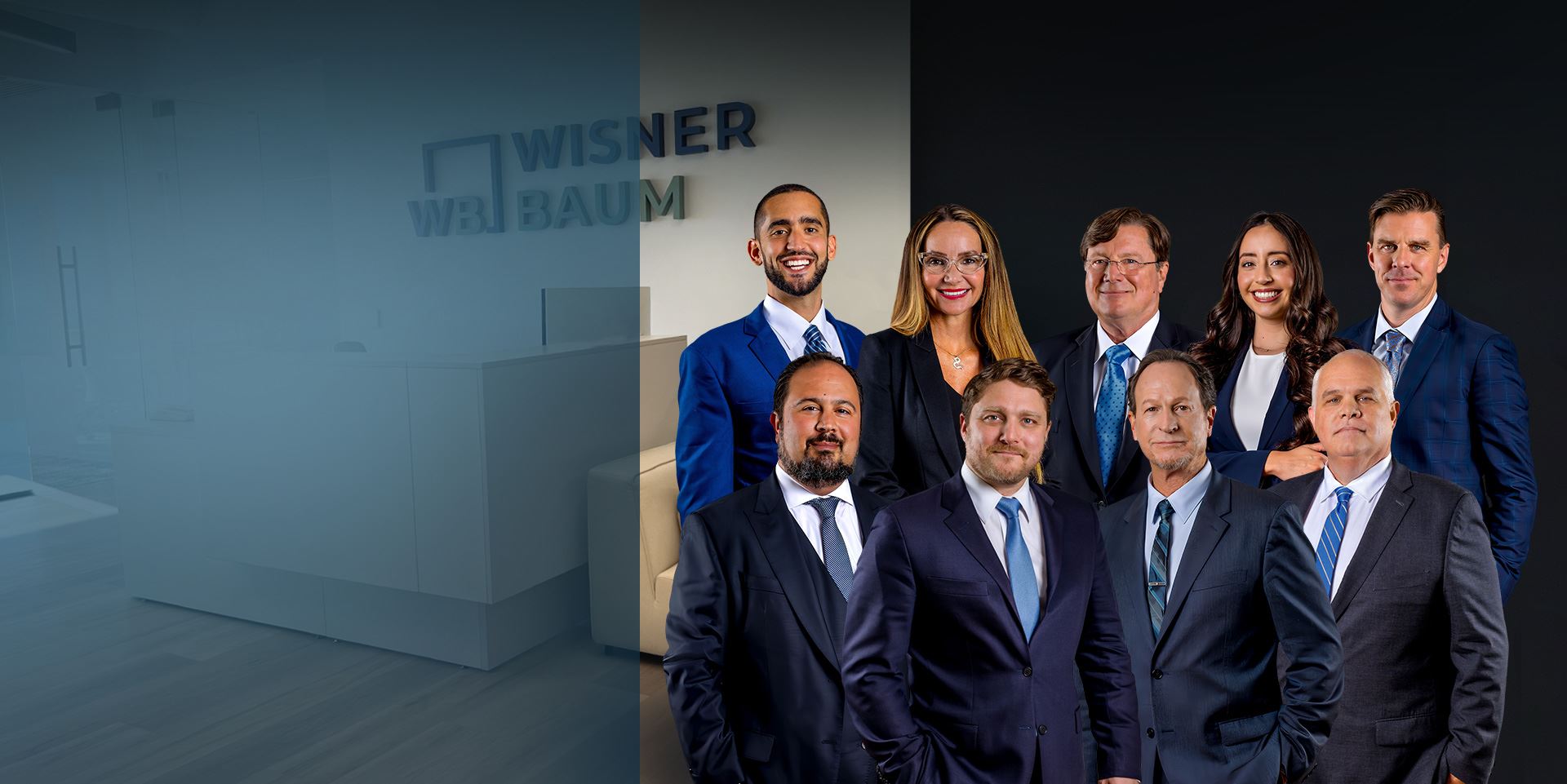 Personal Injury Lawyers Client Focused. Trial Ready. Billions Won.
Proven Track Record

Wisner Baum has recovered over $4 billion for our clients. We know what it takes to win big cases against big companies.

Award-Winning Law Firm

Recognized as one of U.S. News – Best Lawyers® "Best Law Firms," we have won the National Trial Lawyers' Mass Tort Trial Team of the Year award multiple times.

No Fees Unless We Win

Our trucking accident lawyers offer free case consultations and operate on contingency, meaning there are no fees unless we win.

OFFICES THROUGHOUT CALIFORNIA

We are a California law firm with offices in Los Angeles, San Diego, Sacramento, Ontario, Bakersfield, and the San Francisco Bay Area.
Ontario Personal Injury Lawyer
We Advocate for Injured Victims in San Bernardino County and Across California
The personal injury lawyers at Wisner Baum have decades of experience obtaining justice and maximum compensation for clients in Ontario and across the state of California. Our award-winning team has the experience and skill to take on any corporate opponent and win. Across all areas of practice, our injury lawyers have earned more than $4 billion in verdicts and settlements across a broad range of practice areas. While our firm has the resources and staff of a nationwide law firm, our clients agree that our local presence in Ontario offers the personal touch of a local neighborhood law firm.
Call our Ontario office at (855) 948-5098 for a free consultation with a personal injury lawyer.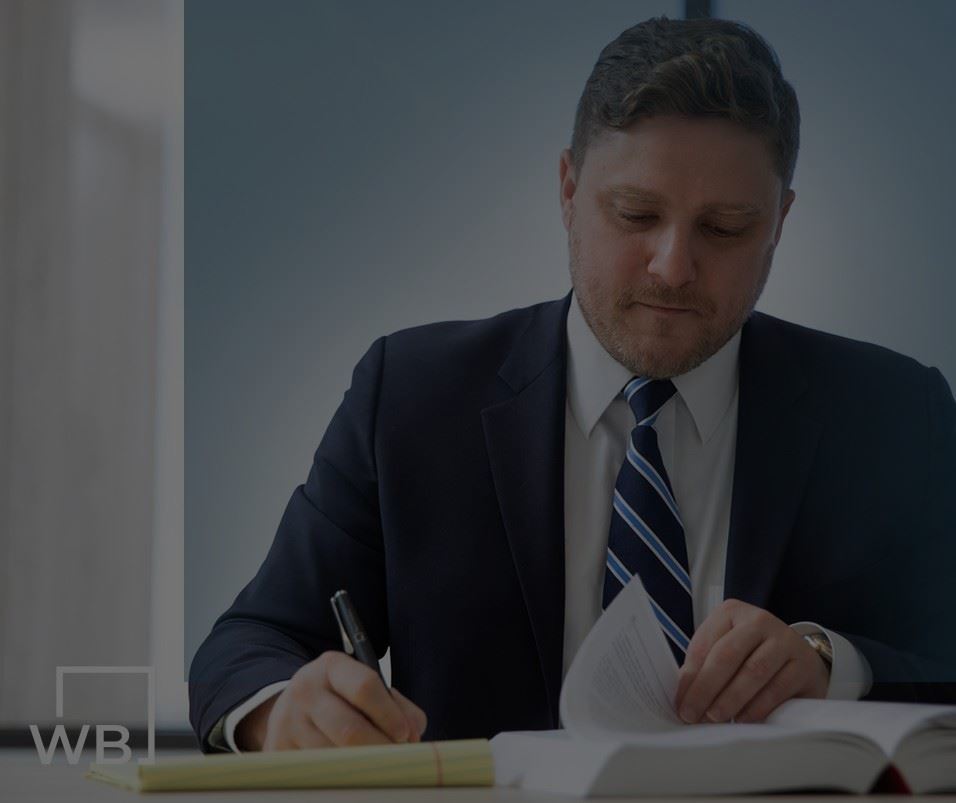 CALL

(855) 948-5098
Contact our experienced attorneys to learn about your legal options. Your consultation is free and confidential.
What Is a Personal Injury Lawsuit?
A personal injury lawsuit is a type of civil dispute stemming from an accident in which one person sustained harm and another person or entity (business, corporation, or government agency) may be legally responsible. An attorney prepares and files a personal injury lawsuit on behalf of the victim (the plaintiff) in pursuit of compensation for the victim's injuries otherwise known as damages. The lawsuit alleges that a defendant's carelessness or negligence caused harm to the plaintiff (the injured victim).
The plaintiff carries the burden of proving that the defendant was negligent. Since these lawsuits are handled in the civil justice system (not the criminal justice system), the plaintiff will only need to show that the defendant was more likely than not negligent. They will not have to prove their case "beyond a reasonable doubt."
Most personal injury lawsuits result in a settlement out of court. Settlements are negotiated between the plaintiff's attorney and the defendant's insurance company and legal counsel.
\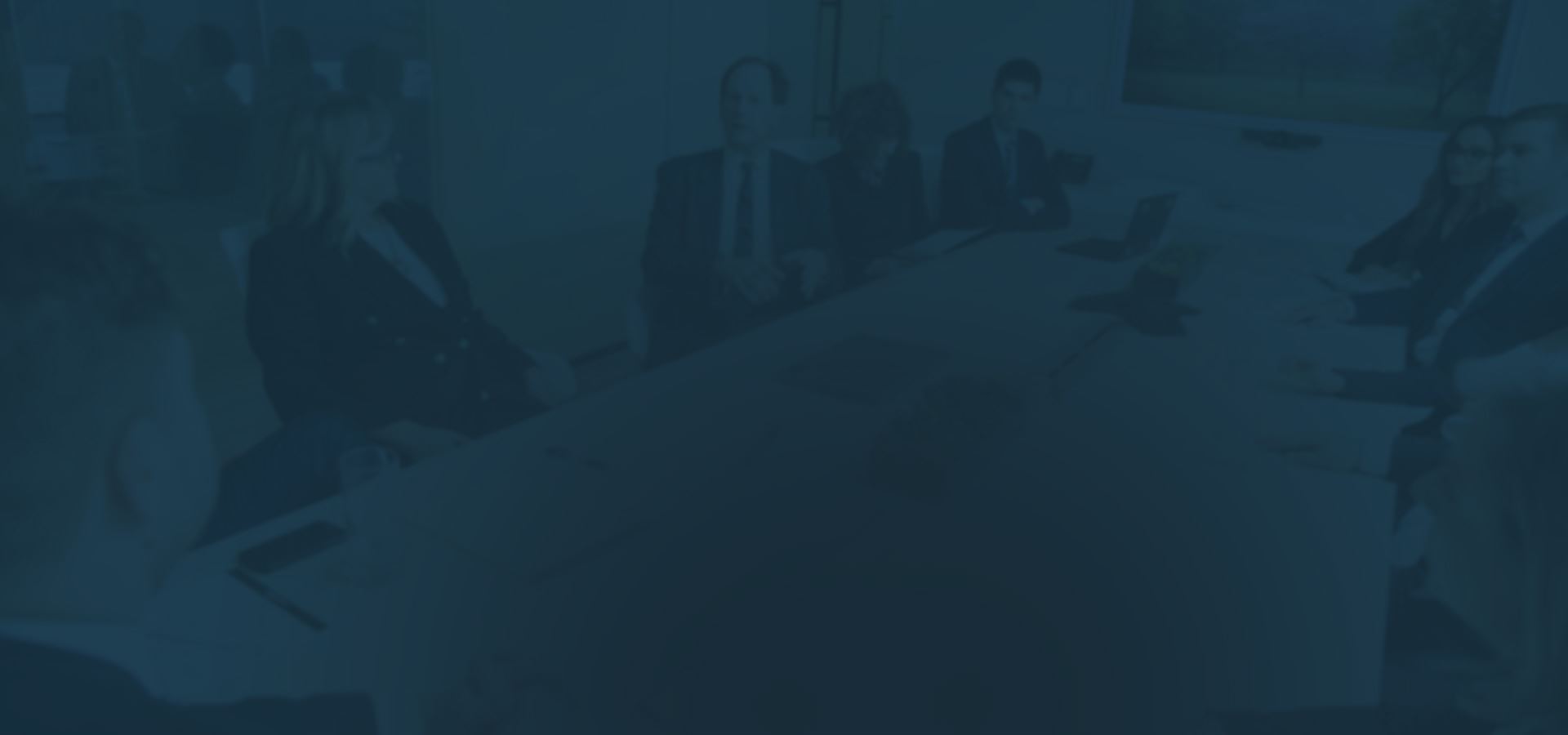 Building Relationships

We take pride in our professional relationships with referring attorneys and are equipped with the resources to take on your complex case.

Track Record of Success

We have resolved thousands of cases worldwide, winning over $4 billion in verdicts and settlements on behalf of clients.

Free & Confidential Consultations

Interested in exploring your legal rights? Schedule a free consultation with our team. You won't pay unless we win your case.
Types of Personal Injury Claims
When you need a team that gets real results, look no further than the injury attorneys at Wisner Baum. Our Ontario office handles numerous personal injury claims, including:
If a person or entity's negligence caused an accident that led to serious injuries, please don't hesitate to call our firm.
Winning Your Personal Injury Case
There are a few key points you will need to prove to win a personal injury claim.
The first is that someone else owed you a duty. This means different things in different cases. For example, a product manufacturer has a duty to ensure any product they put to market is safe for consumers or warn of any potential side effects, etc. AS another example, a trucking company has a duty to ensure its truck drivers are qualified and properly trained to drive large commercial vehicles safely.
Second, the lawyer must prove that the defendant breached the duty of care. Again, this will look different for every case. A few examples include distracted driving, cutting corners during the manufacturing process, failing to warn of the potential for toxic exposure, etc. Whatever the negligence is, your personal injury attorney will need to prove it was committed.
Your lawyer will also need to prove that the negligence caused your injury, hence your claims for damages. If your attorney is successful, the injured victim will be compensated for damages according to proof.
To prove negligence, there are 4 parts: duty, breach, causation, and damages.
Duty: Does the defendant owe the plaintiff a duty of care? In auto cases, including trucking, the defendant owes a duty of care to operate their vehicle as a reasonable driver/trucker would. That also includes maintaining, inspecting, etc., the vehicle. Trucking companies owe a duty to ensure that employees are properly trained, have a clean driving history, do have dangerous medical conditions, etc.
Breach: Did the defendant breach the duty of care. In other words, did the defendant fail to operate, inspect, maintain, the vehicle in a reasonable manner. If their actions fell below the standard of care (reasonableness, usually), then there is a breach.
Causation: Are the injuries that the plaintiff suffered the result of the negligent conduct. This is usually pretty clear, but sometimes there are times when another person's negligence will intervene.
Damages: Did the plaintiff suffer legally recognized damages, which include economic damages, such as lost wages and medical expenses, and physical injuries and pain and suffering (Economic and non-economic damages.)
While investigating an accident, collecting evidence, and proving negligence may seem like a daunting task, Wisner Baum injury attorneys in Ontario will make the process as easy as possible for you and your family. Our firm has handled thousands of cases in almost 50 years of practice. When you hire our team, you can rest assured knowing that our firm has a long-established track record of success in a broad range of injury cases. Our firm knows what it takes to win.
Compensation Available to Personal Injury Victims
A personal injury lawsuit may result in compensation for economic (financial) and non-economic (emotional and mental) damages.
Economic damages include:
Hospital stays
Doctor's visits
Prescription medication
Assistive devices
In-home accommodations
Caregiver compensation
Surgeries
Lost wages
Lost benefits
Loss of earning capacity
Physical, occupational, and other therapies
Reduced future earning potential
Non-economic damages, on the other hand, are those that do not come with a bill. Some examples include:
Pain and suffering
Emotional distress
Loss of quality of life
Loss of enjoyment of life
Disability, scarring, and disfigurement
If the person or entity's actions were with reckless disregard for your safety or the safety of others, or was malicious, you may be awarded punitive damages which are higher than the initial award and meant to punish the defendant. The amount of total compensation for a personal injury lawsuit can potentially be in the millions.
Contact our Ontario personal injury lawyers online. You can also reach us at (855) 948-5098!
Should I Hire a Personal Injury Attorney Near Me?
At Wisner Baum, we are known for providing top-tier support and counsel to clients who have suffered serious injuries:
We level the playing field: As an accident victim, the deck can feel stacked against you when figuring out how to pay for medical bills, your mortgage, and other expenses. If fact, the driver of the other car or truck will not be representing themselves. Instead, their insurance provider will be fighting to limit their financial exposure. Hiring a local personal injury lawyer with a nationwide presence will level the playing field and give your case a chance at the best possible outcome. With our local office in Ontario, we are a trial-ready, solutions-oriented law firm dedicated to fully vindicating your legal rights.
We are highly knowledgeable about these cases: We know the ins and outs of personal injury law, from how insurance companies and large corporations defend these cases to both general and complex case law.
We have a track record of success: We have a proven track record in recovering hundreds of thousands, even millions of dollars, for our clients through personal injury lawsuits. Whether it be through a settlement or verdict, we'll fight to maximize your compensation.
We dig deep to find answers: Personal injury victims need and deserve to know exactly what happened to them. Our attorneys always work tirelessly to uncover the truth. In fact, we are known for finding "smoking gun" internal documents and exposing corporate malfeasance.
If you have been injured, you need an attorney you can trust to go the extra mile and fight for maximum compensation on your behalf. Wisner Baum's Ontario personal injury attorney team prepares every case as if it is going to trial to give our clients the best possible chance at a successful outcome. But don't take our word for it; see what past clients have to say about us.