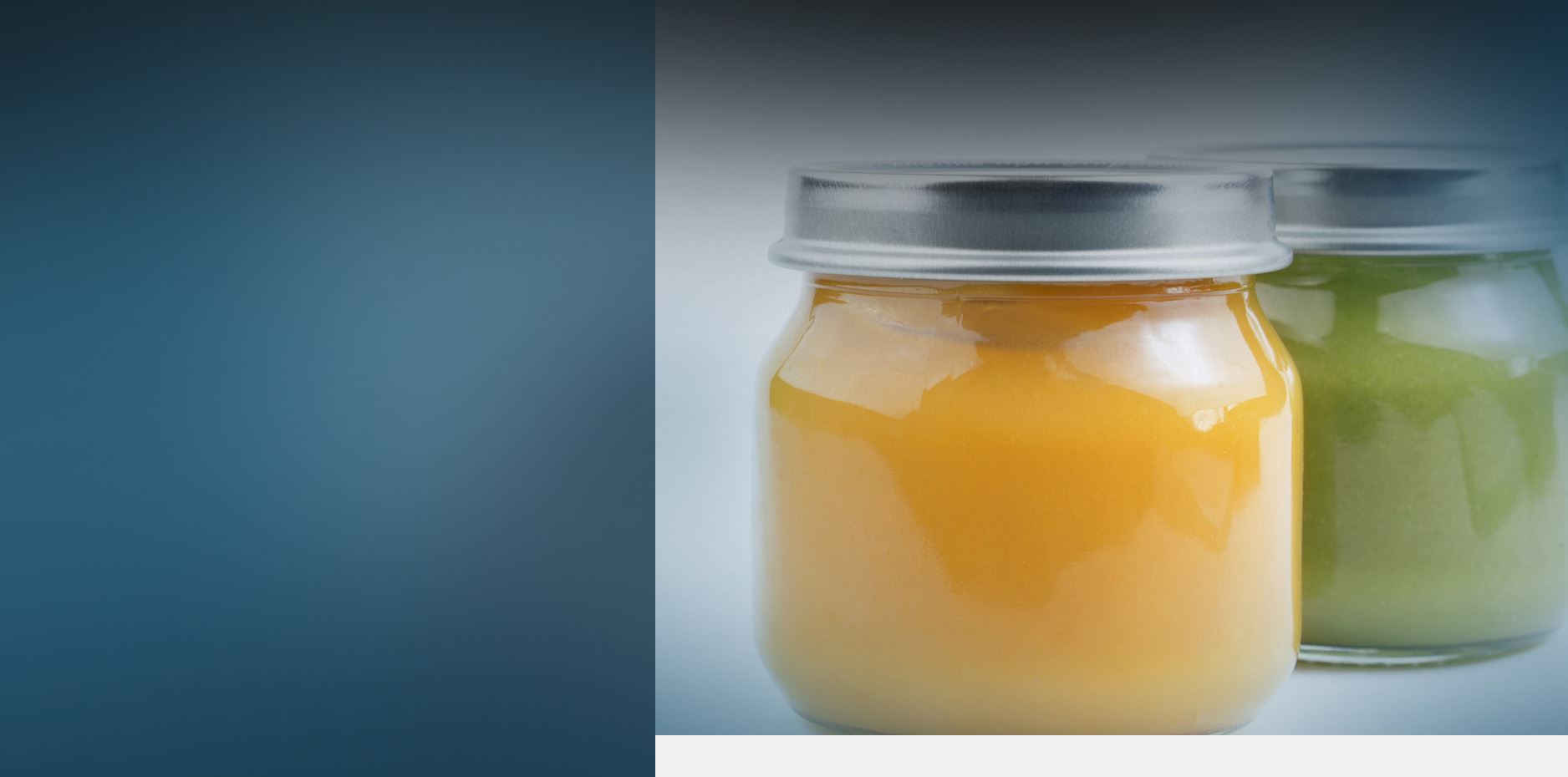 Toxic Baby Food Lawsuit (Autism & ADHD) Client Focused. Trial Ready. Billions Won.
Experienced Legal Counsel

Our baby food lawyers represent over 3,000 families with cases against several manufacturers. We plan to go to trial in early 2024.

Proven Track Record

Wisner Baum has earned more than $4 billion in verdicts and settlements for clients across all practice areas. We have the resources and experience to take on various opponents and win.
Baby Food Lawsuit Autism & ADHD
Wisner Baum represents thousands of children suffering from autism spectrum disorder (ASD) and attention-deficit/hyperactivity disorder after being exposed to dangerously high levels of heavy metals in baby food products.
The baby food lawsuit alleges the following companies knowingly sell products tainted with heavy metals linked to autism and ADHD:
Plum Organics
Sprout Foods – Sprout Organic Food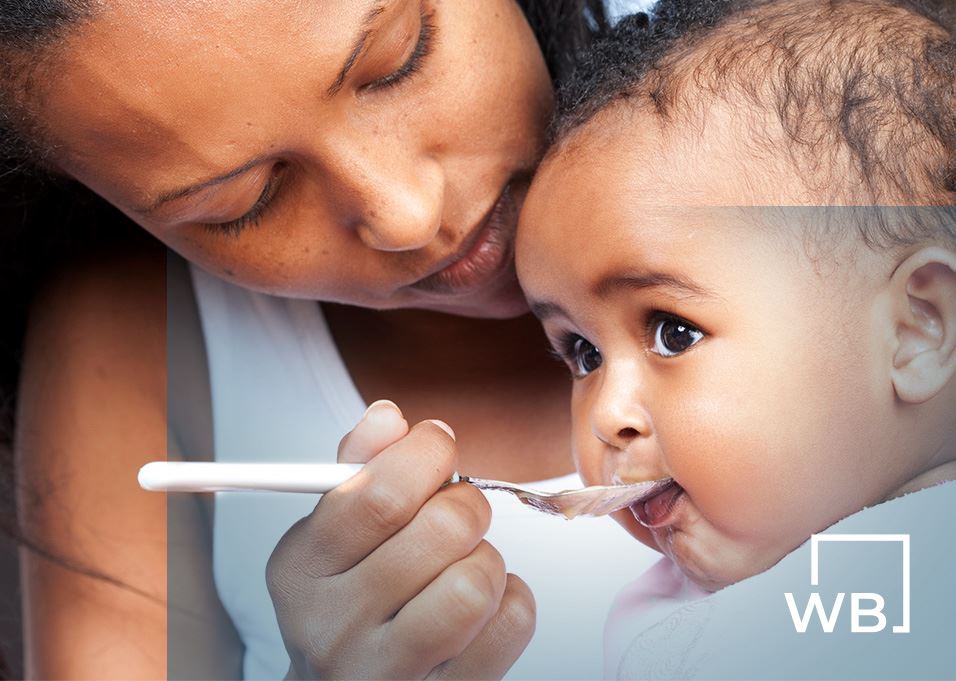 CALL

(855) 948-5098
Contact our experienced attorneys to learn about your legal options. Your consultation is free and confidential.
Toxic Heavy Metals Pose a "Major Public Health Concern" for Babies and Children
Public health agencies and medical professional organizations agree that exposure to toxic heavy metals is particularly dangerous for young children:
Heavy metals pose a "major public health concern" for children. --World Health Organization (WHO)
Heavy metals "may build up in biological systems and become a significant health hazard." Noticeable consequences of exposure could be delayed for years. --Occupational Safety and Health Administration (OSHA)
Arsenic is number one among environmental substances that pose the most significant potential threat to human health, followed by lead (second), mercury (third), and cadmium (seventh). --Agency for Toxic Substances and Disease Registry (ATSDR)
No level of exposure to these heavy metals has been shown to be safe in children. --American Academy of Pediatrics
​We are currently evaluating claims for children diagnosed with severe ADHD 15 years old and younger; for Autism 10 years old and younger. Please call us toll free at (855) 948-5098 to see if you may qualify for legal action.
In 2021, a U.S. Congressional Subcommittee reported that numerous popular baby food products, including infant rice cereal, teething biscuits, purees, rice cakes, and others, contain "dangerously high levels" of arsenic, mercury, lead, and cadmium. Shockingly, Happy Family Organics, Gerber, Hain Celestial (Earth's Best Organic), Beech-Nut, Plum Organics, Walmart (Parent's Choice), and Sprout Organic Food knowingly sold tainted baby food to unsuspecting parents, according to the report.
Numerous studies have linked toxic heavy metal exposure to behavioral impairments. The link is especially pronounced among babies and young children, whose brains are still developing. Even at low levels, exposure to heavy metals can cause severe and irreversible damage to neurological development in children. As one recent study observed:
"[t]he implications of heavy metals with regards to children's health have been noted to be more severe compared to adults. The elements' harmful consequences on children's health include mental retardation, neurocognitive disorders, behavioral disorders, respiratory problems, cancer and cardiovascular diseases. Much attention should be given to heavy metals because of their high toxicity potential, widespread use, and prevalence."
The Wisner Baum law firm is filing baby food lawsuits that accuse Gerber, Hain Celestial, Walmart, Plum Organics, and other companies of knowingly selling baby foods with dangerously high levels of arsenic, lead, cadmium, and mercury. These metals are severe neurotoxins capable of substantially contributing to lifelong brain damage and neurodevelopmental disorders in children.
If your child developed ASD or ADHD after consuming substantial amounts of rice cereal, puffs, purees, or other baby foods from the companies listed above, you may be eligible to pursue justice and compensation in a baby food lawsuit. Filing a legal claim against these companies can help pay for health care costs and expensive therapy sessions associated with your child's diagnosis.
Join the Baby Food Autism Lawsuit
Injury attorneys from the national law firm of Wisner Baum are in active litigation against several major baby food companies that knowingly sell products with dangerous amounts of heavy metals. We are outraged by the recklessness these companies demonstrate by continuing to sell tainted foods and intend to hold them accountable in lawsuits.
If you purchased the baby foods from Happy Family Organics, Happy Baby, Gerber, Earth's Best Organic, Beech-Nut, Plum Organics, Parent's Choice, Walmart, or Sprout Organic Foods and your child later was later diagnosed with ASD or ADHD, our firm is interested in pursuing justice and maximum compensation on your behalf.
"The level of exposure to heavy metals known to be safe for babies is literally zero. These companies knew their products were toxic and they knew that if they told parents the truth, no one would ever buy tainted baby food. Concealing the known dangers of your products and profiting at the expense of your customers is already reprehensible. When you consider the customers in this case are kids, it doesn't get much worse than that." – Attorney Pedram Esfandiary
Baby Food Lawsuit Update 2023
October 2, 2023: Lawmakers in California recently passed a bill that would require baby food companies that sell their products in the state to "test a representative sample of each production aggregate of the manufacturer's final baby food product" for mercury, arsenic, lead, and cadmium each month. The bill (AB 899) would also require baby food companies to label their products with QR codes for consumers to scan and view heavy metals testing results. If signed into law, California would become the first U.S. state to enact baby food testing requirements aimed at protecting children from toxic metals.
The monthly heavy metals testing requirement in the bill could take effect as soon as January 2024 with the QR code requirement following in 2025.
September 19, 2023: We are undeterred by a recent ruling in the Cantabrana baby food case (details below), and are actively litigating and plan to take a case to trial in the coming months. Our firm remains committed to accepting cases on behalf of children diagnosed with autism and/or ADHD after consuming foods from Gerber, Earth's Best Organic, Walmart, and others.
We recently published a blog (How to File a Baby Food Lawsuit) to help parents understand their legal rights. It answers the most common questions related to this litigation, such as who qualifies for a lawsuit, diagnosis criteria, and more. If you still have questions, you can always call our offices. We will be happy to assist you.
September 1, 2023: Last week, the judge overseeing our California baby food case set for trial on October 4, 2023, decided to exclude the opinion of one of the plaintiff's experts, which was relied on by another expert. The decision effectively put an end to the Cantabrana family's case, though it will not directly impact the baby food litigation as a whole.
While this is clearly not the result we anticipated, the judge did allow our general causation expert opinions, i.e., that heavy metals in baby foods could cause autism and ADHD. The judge, who referred to our experts as "stunningly qualified" and called them "very impressive people of science[,]" believes the vast majority of the opinions should be sent to a jury.
We represent more than 3,500 children diagnosed with autism and/or ADHD after consuming baby food contaminated with egregiously high levels of arsenic, lead, and mercury. The viability of these cases has been established by the science and we very much look forward to getting a baby food case to trial. We plan to file another case quickly and seek a preference trial under the California statute, which allows for a trial date within four months.
August 1, 2023: Consumer Reports published another troubling analysis on heavy metals in baby food. CR's report found that brands like Gerber, Earth's Best Organic, and others still test high for arsenic, lead, and mercury. These heavy metals have been associated with developmental disorders such as autism spectrum disorder (ASD) and attention deficit hyperactivity disorder (ADHD). Per the CR report, the products with the highest levels of toxic heavy metals were snack foods, as well as those containing rice and sweet potatoes. Despite claims by baby food companies that they are addressing the problem, the latest baby food report suggests that the industry is still not doing enough to protect children from harm. Read more about the latest baby food report in our blog.
June 14, 2023: A new study published in the journal Food and Chemical Toxicologyconcluded that exposure to toxic heavy metals during the critical stage of brain development can be harmful, even at low dosages. According to the authors, exposure to lead, cadmium, and mercury "decreased the density of memory—and learning-related dendritic spines in the hippocampus during the critical period of brain development, resulting in hippocampus-dependent spatial memory deficits.
May 18, 2023: As we prepare for our upcoming baby food trial in October, more and more research is coming out showing high levels of toxic heavy metals in foods and beverages consumed by young children. A new study published in the Journal of Food Composition and Analysis concluded that many popular fruit juices and soft drinks contain high levels of toxic heavy metals linked to autism and ADHD. The researchers analyzed 60 widely available fruit juices, sodas, and soft drinks. According to the study, more than half of the products contained at least one toxic metal that exceeded the allowable limits for drinking water.
March 16, 2023: The Cantabrana baby food trial, which was scheduled to begin in May, has been moved to October 4, 2023. This will likely be the first baby food autism lawsuit to go before a jury in California state court.
More and more parents throughout the country are filing lawsuits against Gerber, Hain (Earth's Best Organic), Walmart, and other baby food companies alleging exposure to heavy metals in certain baby foods caused their children to develop autism or ADHD. As of March 2023, Wisner Baum represents over 3,000 clients in the toxic baby food litigation.

January 5, 2023: Bloomberg Law interviewed Wisner Baum baby food lawyer Pedram Esfandiary and client Melissa Cantabrana about the upcoming trial in May 2023. It will be the first baby food autism lawsuit to go before a jury. According to Esfandiary, baby food companies like Gerber, Earth's Best Organic, Happy Family Organics, and others need to be taken to court to force change in the industry. "I really want justice for my son, for my family," Melissa Cantabrana said in the article. "I want them to pull the baby foods off the shelves."
Baby Food Lawyer Videos
This video series includes media interviews with Wisner Baum attorney Pedram Esfandiary, where he provides background on the toxic baby food litigation and answers common questions, including, "What are heavy metals and why are they in baby food?" and "Why are parents filing lawsuits over heavy metals in baby foods?
Baby Food Safety Act 2021
The shocking data from the report 'Baby Foods Are Tainted with Dangerous Levels of Arsenic, Lead, Cadmium, and Mercury,' prompted Rep. Raja Krishnamoorthi (D-IL), Senator Amy Klobuchar (D-MN), Senator Tammy Duckworth (D-IL), and Rep. Tony Cárdenas (D-CA) to introduce a bill called the Baby Food Safety Act of 2021. If passed, the bill would enact sweeping reforms designed to curb the toxic presence of heavy metals in baby foods.
Read Wisner Baum's Public Comment to the FDA on Heavy Metals in Baby Food
Is There a Baby Food Class Action Lawsuit?
In the days following the 2021 report, attorneys filed a baby food class action lawsuit against Plum Organics alleging the manufacturer misled consumers by marketing its line of baby food products as "made from the best ingredients."
Plum Organics was not one of the companies that cooperated with the House Oversight and Reform Subcommittee on Economic and Consumer Policy report. Nevertheless, Plum Organics was cited in the 2019 Healthy Babies Bright Futures report, which found many of the same toxic chemicals listed in the House report.
According to the baby food class action against Plum Organics, the company failed to disclose that its food products are at risk of containing "any level of heavy metals or other undesirable toxins or contaminants."
Baby food attorneys from the law firm of Wisner Baum are not involved in the class action litigation. Our firm is mounting individual baby food lawsuit cases on behalf of parents with children diagnosed with neurodevelopmental disorders.
Read more in our Press Release.
A Baby Food Attorney Can Help
If your child was harmed by baby food products from Happy Family Organics (including the Happy BABY line), Gerber, Beech-Nut, Earth's Best Organic, Parent's Choice, Plum Organics, or Sprout Organic Food, our lawyers are interested in representing you in a baby food heavy metals lawsuit.
Our attorneys have earned more than $4 billion in verdicts and settlements. We take pride in our approach to representing families who have suffered hardships as a result of negligence or wrongdoing. Our firm will always do what is needed to get the best resolution possible for our clients.