Risperdal Gynecomastia – What the Drug Maker Hid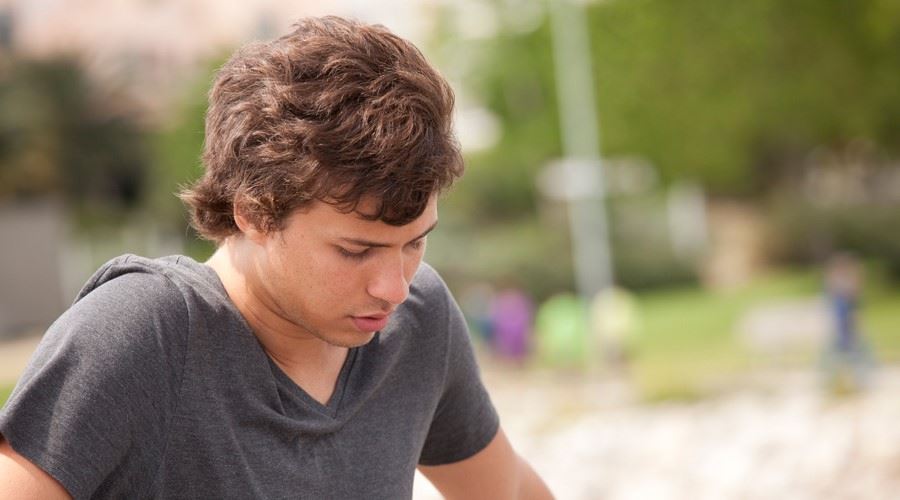 Johnson & Johnson knew early on that it had a problem with risperidone that tied it directly to gynecomastia. As noted earlier, Risperdal produces abnormally high blood levels of prolactin, a condition known as hyperprolactinemia. This would have come as no surprise to Johnson & Johnson. Hyperprolactinemia had been a problem with all antipsychotics before the atypicals came along and studies published in psychiatric journals regularly tie hyperprolactinemia in men with gynecomastia. This is an effect Johnson & Johnson would—or at least should—have been anticipating even during the early clinical trials of the drug.
Janssen was aware of this problem early on according to investigative journalist, Stephen Brill, who exposed Janssen's efforts to conceal the problem in a 15-part series,America's Most Admired Lawbreaker, published by the Huffington Post in September 2015. The truth finally came out in a legal deposition of Janssen executive Alex Gorsky, in which Gorsky testified that, by 1998, Janssen saw a need to examine the long-term effects of hyperprolactinemia in Risperdal users and knew that its major competitor, Eli Lilly and Company, was investigating this issue. Janssen considered the prolactin effects of Risperdal a "weak spot" relative to other antipsychotics.
According to Brill, in 2000, Janssen received the results of its own study which showed that 5.5% of boys taking Risperdal developed gynecomastia. However, the drug label at the time stated the figure was less than one tenth of one percent. By February 2002, Janssen had data that demonstrated a relationship between raised prolactin levels in young boys who took risperidone and gynecomastia.
Faced with these alarming findings, Janssen scientists and sales and marketing representatives, according to internal company documents, devised a plan to make it look like there was no causal link between risperidone and gynecomastia. Brill explains that the company manipulated the data of its own researchers and published a study that hid the strong association it had discovered between elevated prolactin levels in boys who used risperidone and gynecomastia. The Janssen study summary reported no direct correlation between prolactin elevation and side effects, including gynecomastia. Aspects of this deception were reported by Forbes and other news sources in August of 2015.
Since the publication of Janssen's 2003 study, studies published in the Journal of Child and Adolescent Psychopharmacology (2009 and 2012), Journal of Clinical Psychopharmacology (2006 and 2014), and Journal of Psychopharmacology (2012) have confirmed the association between risperidone and gynecomastia.
Most recently, in a study published in November 2015 in the Journal of Adolescent Psychopharmacology, Canadian researchers reported that, for males 15 – 25 years of age, users of risperidone had four times the risk of developing gynecomastia compared to non-users. For boys under the age of 18, the risk was five times higher than the risk found in non-users of the drug.
Risperdal Lawsuit Settlements and Trials
Johnson & Johnson chose to settle the first Risperdal lawsuits without going to trial. On September 2012, the first Risperdal lawsuit was settled on the first scheduled day of trial as Johnson & Johnson decided not to face charges from a Philadelphia plaintiff who took Risperdal for five years as a boy and required breast surgery to repair the damage from gynecomastia. The amount of the settlement remains confidential.
Risperdal Jury Trials
Several other Risperdal lawsuits have gone to trial and the results are encouraging for those who are pursuing legal action against Johnson & Johnson.
February 2015 – In the first Risperdal lawsuit to go to trial, a Philadelphia jury awarded the plaintiff $2.5 million after finding that Risperdal caused the plaintiff's breast growth and Janssen had not adequately warned the plaintiff of the gynecomastia risk.
March 2015 – In the second Risperdal lawsuit, a jury was unable to conclude that Risperdal caused the plaintiff's breast growth. No damages were awarded.
November 2015 – A Philadelphia jury awarded $1.75 million to a Maryland man for damages that included disfigurement and mental anguish. Johnson & Johnson lost its appeal on the case.
December 2015 – A jury awarded $500,000 to plaintiff Tim Strange, who underwent a double mastectomy as a result of Risperdal-induced gynecomastia.
By the end of November 2015, there were over 1,600 Risperdal lawsuit cases pending in Philadelphia. The Risperdal lawsuit count now stands at well over 5,000 across the nation.
A jury in Philadelphia returned a $70 million verdict in a Risperdal gynecomastia lawsuit.
Risperdal Side Effects
Other Serious Risperdal Side Effects
Tardive Dyskinesia – Involuntary and incurable repetitive jerks and movements of the head, neck, face, tongue, lips, arms, legs and body) and tardive dystonia (involuntary and often painful muscle contractions). Several studies have found risperidone to be worse than first generation drugs in producing these disabling side effects. A recent study found that children and adolescents who took risperidone were more likely to have symptoms of dyskinesia and parkinsonism compared to other atypicals.
Heart disease and diabetes – Risperidone use is associated with weight gain, raised triglyceride levels, and increased risk of diabetes. All of these are risk factors for cardiovascular disease. The metabolic side effects of risperidone and other second generation drugs are thought to be magnified in children.
Common Risperdal Side Effects
According to the current label, the following side effects occurred at a rate greater than or equal to 10% during clinical trials of Risperdal:
Parkinsonism (symptoms of Parkinson's disease, e.g. movement abnormalities, tremors, impaired speech)
Dystonia
Akathisia (extreme agitation and restlessness)
Increased appetite
Fatigue
Anxiety
Nausea
Dizziness
Upper respiratory tract infection
Coughing
Constipation
Fever
Abdominal pain
Dry mouth
Tremors
Rash
Rhinitis (inflammation of nasal passages causing various cold symptoms)
Putting Profit Before Patient Safety
Johnson & Johnson's actions in promoting Risperdal shows a clear pattern of putting profit before patient safety.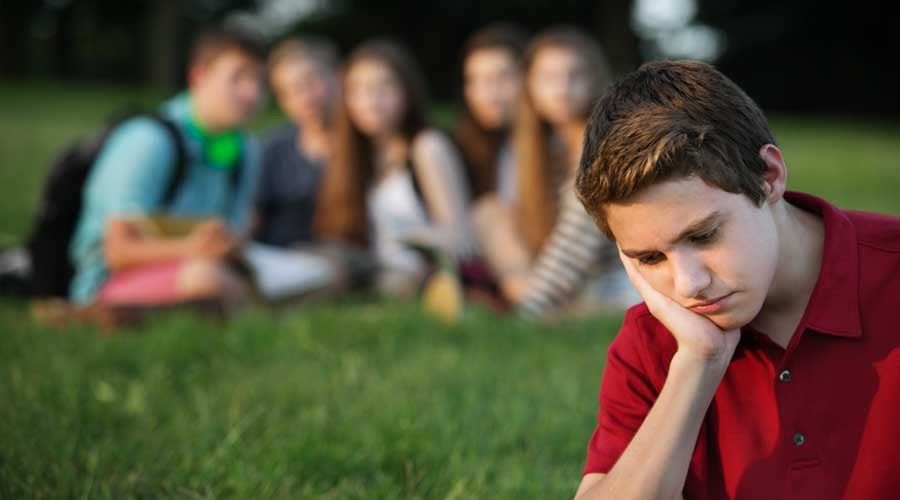 In his 15-part expose, Stephen Brill writes that Johnson & Johnson was counting on Risperdal to be a blockbuster drug, but there was a problem. The FDA approved Risperdal for the treatment of schizophrenia, but according to an internal company document, the company believed its projected sales targets could not be met without aggressively marketing Risperdal for uses not approved by the FDA. As detailed in a November 4, 2014 Department of Justice civil complaint, Johnson & Johnson marketed Risperdal to:
Control agitated elderly patients in nursing homes.
Control behavioral disturbances and conduct disorders in children.
Treat attention deficit disorder.
Control mood and anxiety symptoms unrelated to any psychotic disorder.
None of these uses were approved as safe or effective by the FDA.
Texas Risperdal Lawsuit
In 2012, Johnson & Johnson paid $158 million to settle a Risperdal lawsuit brought by the state of Texas. Texas had sued the drug maker for defrauding the state's Medicaid program by promoting risperidone for the treatment of children whose problems had nothing to do with schizophrenia—in other words, for uses not approved by the FDA.
In the course of the investigation, the state of Texas uncovered that, in 1995, Janssen paid nearly one million dollars to three influential psychiatrists to work with them in writing treatment guidelines that would make risperidone the first choice for the treatment of schizophrenia in Texas. In expert witness testimony, Dr. David Rothman, Bernard Schoenberg Professor of Social Medicine, Columbia College of Physicians and Surgeons, Columbia University Medical School, stated that Janssen's scheme disregarded professional medical ethics and "subverted scientific integrity" by disguising its marketing ruse as a scientific enterprise.
"… in disregard of professional medical ethics and principles of conflict of interest, in 1995 J&J funded a project led by three psychiatrists … to formulate Schizophrenia Practice Guidelines. From the start, the project subverted scientific integrity, appearing to be a purely scientific venture when it was at its core, a marketing venture for Risperdal." – Dr. David Rothman, Bernard Schoenberg Professor of Social Medicine, Columbia College of Physicians and Surgeons, Columbia University Medical School.
At the same time, according to a Bloomberg news report (citing a Janssen company memo), Janssen pushed salespeople in Texas to "flood clinics with Risperdal stuff" to increase prescribing of the drug to children and adolescents. Janssen also paid the medical director of the Texas Department of Mental Health and Mental Retardation to push Janssen's "guidelines" into other states.
Other State Risperdal Lawsuits
In August 2012, Johnson & Johnson agreed to pay $181 million to settle legal actions that had been brought by 36 other states. Each state had filed a separate Risperdal lawsuit charging the company with improperly marketing Risperdal.
Several states have filed their own Risperdal lawsuits, including South Carolina where a jury found Janssen guilty of "unfair and deceptive acts" after it sent doctors in that state a misleading letter about the safety and effectiveness of Risperdal. Janssen ultimately paid $124 million to the state.
"'Janssen's desire for market share and increased sales knew no bounds, leading to its egregious violation of South Carolina law,' Justice John Kittredge wrote in the ruling on Wednesday."
Justice Department's Risperdal Lawsuit
In November 2013, Johnson & Johnson agreed to pay $2.2 billion dollars to settle criminal and civil charges, brought by the U. S. Department of Justice, claiming the company illegally promoted Risperdal to control elderly patients in nursing homes and for behavioral problems in children. As part of the settlement agreement, the company pled guilty to misbranding Risperdal by promoting the drug for unapproved uses. The DOJ also accused Johnson & Johnson of paying kickbacks to doctors and pharmacists.
Filing a Risperdal Lawsuit
Through consumer and whistleblower lawsuits, many of the hidden unethical practices of Janssen and its parent company, Johnson & Johnson related to Risperdal have been uncovered. Filing a Risperdal lawsuit places those injured by Risperdal on the road to justice and permits them to obtain the compensation they deserve, as well as alerting other consumers to the many dangers associated with this drug.