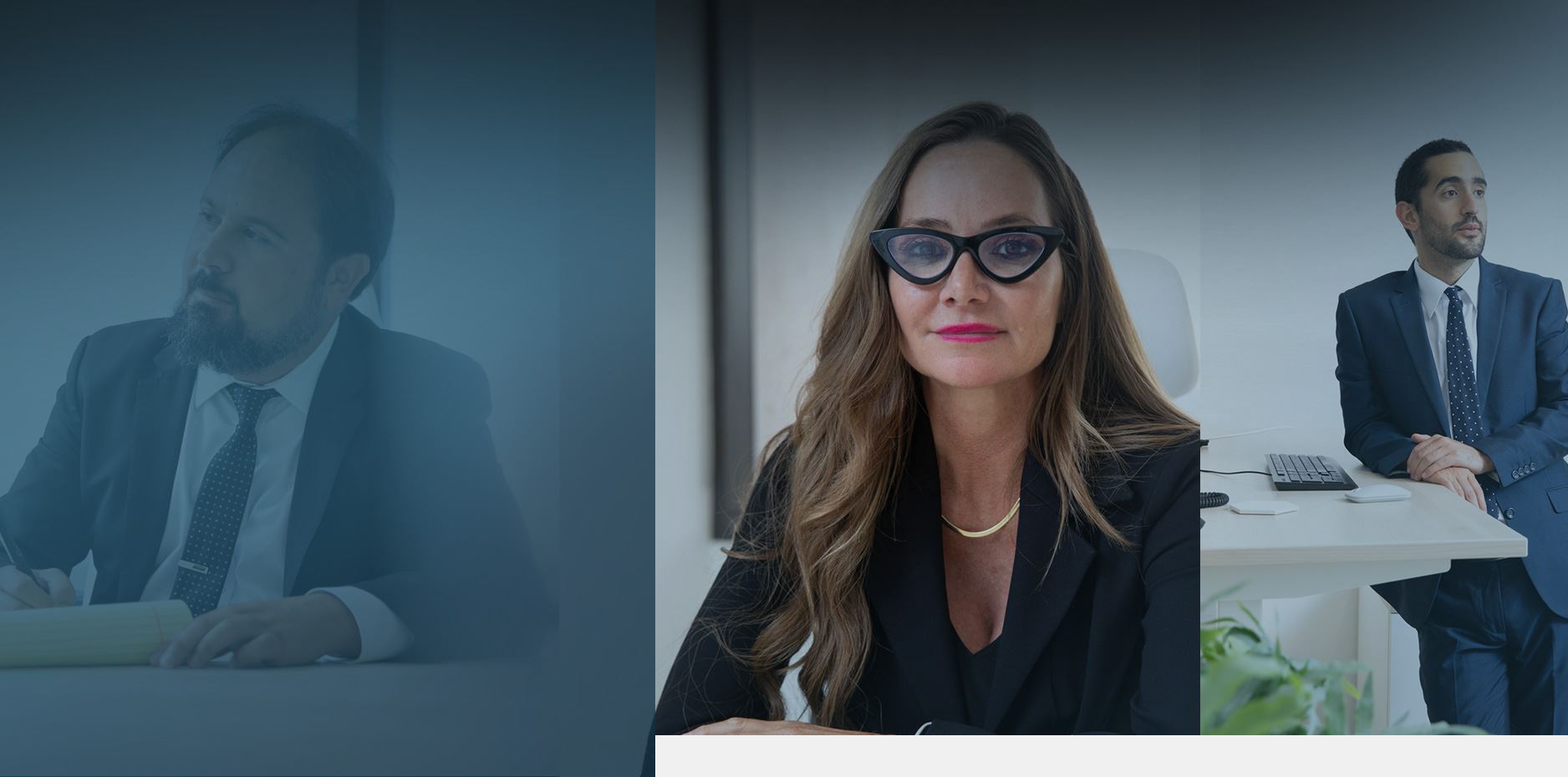 Risperdal Lawsuit Client Focused. Trial Ready. Billions Won.
Risperdal Lawsuit
We Are No Longer Accepting New Risperdal Cases
Risperdal is an antipsychotic drug approved by the U.S. Food and Drug Administration (FDA) for the treatment of schizophrenia in adults and adolescents. Since its release in 1993, the drug has been linked by medical researchers to several dangerous side effects, including growth of breasts like female breasts in males, particularly adolescents. This condition, known as gynecomastia, can have a devastating physical and psychological impact and may require corrective surgery.
Thousands of lawsuits have now been filed charging the drug's maker, Johnson & Johnson and its subsidiary, Janssen Pharmaceuticals, with knowingly concealing the risk of gynecomastia from physicians and the public, and causing serious injuries to boys and young men.
Risperdal Gynecomastia in Boys and Adolescents
The term gynecomastia comes from two Greek words, gynaik (female) and mastos (breast).
Antipsychotics reportedly cause gynecomastia by increasing levels of a hormone, prolactin, which stimulates breast growth and milk production in women. Risperdal itself is known to be one of the worst of the newer antipsychotic drugs (known as atypical or second generation antipsychotics) in increasing prolactin.
Risperdal is also one of the worst atypical antipsychotics in producing gynecomastia. If the condition is not addressed early, it can lead to the growth of permanent breast tissue that remains even after the drug is discontinued. In many cases, liposuction, breast reduction surgery, and surgical removal of the breast may be required.
Understandably, gynecomastia in boys is traumatic, both physically and psychologically. A 2012 study by doctors in the Division of Plastic Surgery, Children's Hospital of Pittsburgh, University of Pittsburgh Medical Center, concluded that gynecomastia is a threat to "normal self-esteem and sexual identity" in adolescents. Measures of anxiety, depression and social phobia were significantly higher in adolescents with gynecomastia. A 2013 study by doctors at Boston's Children's Hospital and Harvard Medical School found that adolescent boys with gyncomastia have significantly lower general health, self-esteem, social functioning and mental health compared to boys without the condition, regardless of their weight. These adolescents have reported "embarrassment, humiliation, teasing, and rejection."
Risperdal Gynecomastia – What the Drug Maker Hid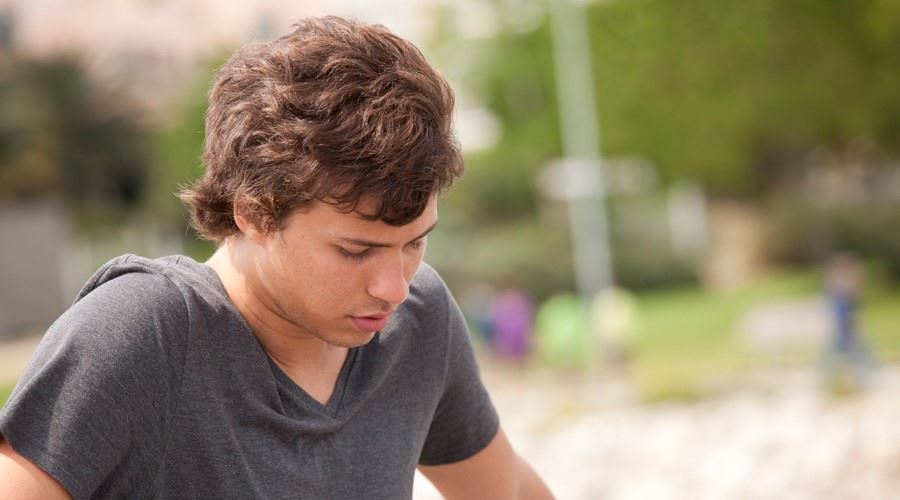 Johnson & Johnson knew early on that it had a problem with risperidone that tied it directly to gynecomastia. As noted earlier, Risperdal produces abnormally high blood levels of prolactin, a condition known as hyperprolactinemia. This would have come as no surprise to Johnson & Johnson. Hyperprolactinemia had been a problem with all antipsychotics before the atypicals came along and studies published in psychiatric journals regularly tie hyperprolactinemia in men with gynecomastia. This is an effect Johnson & Johnson would—or at least should—have been anticipating even during the early clinical trials of the drug.
Janssen was aware of this problem early on according to investigative journalist, Stephen Brill, who exposed Janssen's efforts to conceal the problem in a 15-part series, America's Most Admired Lawbreaker, published by the Huffington Post in September 2015. The truth finally came out in a legal deposition of Janssen executive Alex Gorsky, in which Gorsky testified that, by 1998, Janssen saw a need to examine the long-term effects of hyperprolactinemia in Risperdal users and knew that its major competitor, Eli Lilly and Company, was investigating this issue. Janssen considered the prolactin effects of Risperdal a "weak spot" relative to other antipsychotics.
According to Brill, in 2000, Janssen received the results of its own study which showed that 5.5% of boys taking Risperdal developed gynecomastia. However, the drug label at the time stated the figure was less than one tenth of one percent. By February 2002, Janssen had data that demonstrated a relationship between raised prolactin levels in young boys who took risperidone and gynecomastia.
Faced with these alarming findings, Janssen scientists and sales and marketing representatives, according to internal company documents, devised a plan to make it look like there was no causal link between risperidone and gynecomastia. Brill explains that the company manipulated the data of its own researchers and published a study that hid the strong association it had discovered between elevated prolactin levels in boys who used risperidone and gynecomastia. The Janssen study summary reported no direct correlation between prolactin elevation and side effects, including gynecomastia. Aspects of this deception were reported by Forbes and other news sources in August of 2015.
Since the publication of Janssen's 2003 study, studies published in the Journal of Child and Adolescent Psychopharmacology (2009 and 2012), Journal of Clinical Psychopharmacology (2006 and 2014), and Journal of Psychopharmacology (2012) have confirmed the association between risperidone and gynecomastia.
Most recently, in a study published in November 2015 in the Journal of Adolescent Psychopharmacology, Canadian researchers reported that, for males 15 – 25 years of age, users of risperidone had four times the risk of developing gynecomastia compared to non-users. For boys under the age of 18, the risk was five times higher than the risk found in non-users of the drug.
Risperdal Lawsuit Settlements and Trials
Johnson & Johnson chose to settle the first Risperdal lawsuits without going to trial. On September 2012, the first Risperdal lawsuit was settled on the first scheduled day of trial as Johnson & Johnson decided not to face charges from a Philadelphia plaintiff who took Risperdal for five years as a boy and required breast surgery to repair the damage from gynecomastia. The amount of the settlement remains confidential.
Risperdal Jury Trials
Several other Risperdal lawsuits have gone to trial and the results are encouraging for those who are pursuing legal action against Johnson & Johnson.
February 2015 – In the first Risperdal lawsuit to go to trial, a Philadelphia jury awarded the plaintiff $2.5 million after finding that Risperdal caused the plaintiff's breast growth and Janssen had not adequately warned the plaintiff of the gynecomastia risk.
March 2015 – In the second Risperdal lawsuit, a jury was unable to conclude that Risperdal caused the plaintiff's breast growth. No damages were awarded.
November 2015 – A Philadelphia jury awarded $1.75 million to a Maryland man for damages that included disfigurement and mental anguish. Johnson & Johnson lost its appeal on the case.
December 2015 – A jury awarded $500,000 to plaintiff Tim Strange, who underwent a double mastectomy as a result of Risperdal-induced gynecomastia.
By the end of November 2015, there were over 1,600 Risperdal lawsuit cases pending in Philadelphia. The Risperdal lawsuit count now stands at well over 5,000 across the nation.
A jury in Philadelphia returned a $70 million verdict in a Risperdal gynecomastia lawsuit.
Risperdal Side Effects
Other Serious Risperdal Side Effects
Tardive Dyskinesia – Involuntary and incurable repetitive jerks and movements of the head, neck, face, tongue, lips, arms, legs and body) and tardive dystonia (involuntary and often painful muscle contractions). Several studies have found risperidone to be worse than first generation drugs in producing these disabling side effects. A recent study found that children and adolescents who took risperidone were more likely to have symptoms of dyskinesia and parkinsonism compared to other atypicals.
Heart disease and diabetes – Risperidone use is associated with weight gain, raised triglyceride levels, and increased risk of diabetes. All of these are risk factors for cardiovascular disease. The metabolic side effects of risperidone and other second generation drugs are thought to be magnified in children.
Common Risperdal Side Effects
According to the current label, the following side effects occurred at a rate greater than or equal to 10% during clinical trials of Risperdal:
Parkinsonism (symptoms of Parkinson's disease, e.g. movement abnormalities, tremors, impaired speech)
Dystonia
Akathisia (extreme agitation and restlessness)
Increased appetite
Fatigue
Anxiety
Nausea
Dizziness
Upper respiratory tract infection
Coughing
Constipation
Fever
Abdominal pain
Dry mouth
Tremors
Rash
Rhinitis (inflammation of nasal passages causing various cold symptoms)
Putting Profit Before Patient Safety
Johnson & Johnson's actions in promoting Risperdal shows a clear pattern of putting profit before patient safety.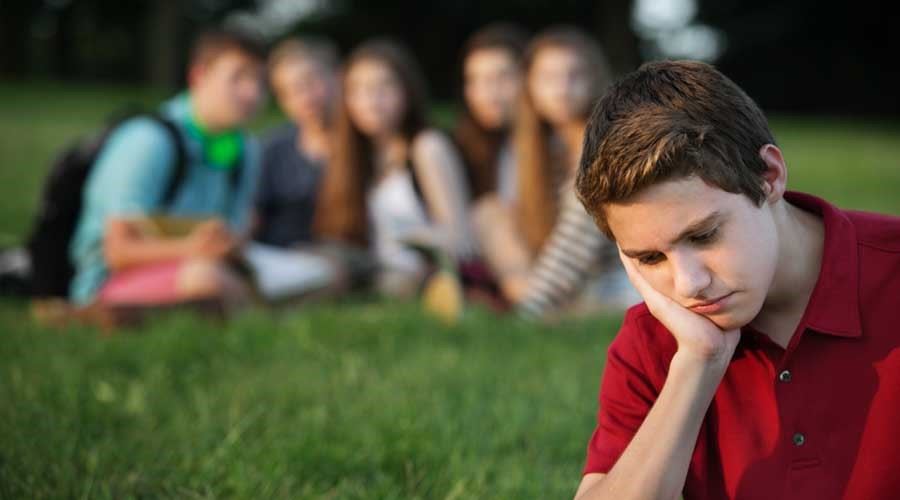 ​In his 15-part expose, Stephen Brill writes that Johnson & Johnson was counting on Risperdal to be a blockbuster drug, but there was a problem. The FDA approved Risperdal for the treatment of schizophrenia, but according to an internal company document, the company believed its projected sales targets could not be met without aggressively marketing Risperdal for uses not approved by the FDA. As detailed in a November 4, 2014 Department of Justice civil complaint, Johnson & Johnson marketed Risperdal to:
Control agitated elderly patients in nursing homes.
Control behavioral disturbances and conduct disorders in children.
Treat attention deficit disorder.
Control mood and anxiety symptoms unrelated to any psychotic disorder.
None of these uses were approved as safe or effective by the FDA.
​Texas Risperdal Lawsuit
In 2012, Johnson & Johnson paid $158 million to settle a Risperdal lawsuit brought by the state of Texas. Texas had sued the drug maker for defrauding the state's Medicaid program by promoting risperidone for the treatment of children whose problems had nothing to do with schizophrenia—in other words, for uses not approved by the FDA.
In the course of the investigation, the state of Texas uncovered that, in 1995, Janssen paid nearly one million dollars to three influential psychiatrists to work with them in writing treatment guidelines that would make risperidone the first choice for the treatment of schizophrenia in Texas. In expert witness testimony, Dr. David Rothman, Bernard Schoenberg Professor of Social Medicine, Columbia College of Physicians and Surgeons, Columbia University Medical School, stated that Janssen's scheme disregarded professional medical ethics and "subverted scientific integrity" by disguising its marketing ruse as a scientific enterprise.
"… in disregard of professional medical ethics and principles of conflict of interest, in 1995 J&J funded a project led by three psychiatrists … to formulate Schizophrenia Practice Guidelines. From the start, the project subverted scientific integrity, appearing to be a purely scientific venture when it was at its core, a marketing venture for Risperdal." – Dr. David Rothman, Bernard Schoenberg Professor of Social Medicine, Columbia College of Physicians and Surgeons, Columbia University Medical School.
At the same time, according to a Bloomberg news report (citing a Janssen company memo), Janssen pushed salespeople in Texas to "flood clinics with Risperdal stuff" to increase prescribing of the drug to children and adolescents. Janssen also paid the medical director of the Texas Department of Mental Health and Mental Retardation to push Janssen's "guidelines" into other states.
Other State Risperdal Lawsuits
In August 2012, Johnson & Johnson agreed to pay $181 million to settle legal actions that had been brought by 36 other states. Each state had filed a separate Risperdal lawsuit charging the company with improperly marketing Risperdal.
Several states have filed their own Risperdal lawsuits, including South Carolina where a jury found Janssen guilty of "unfair and deceptive acts" after it sent doctors in that state a misleading letter about the safety and effectiveness of Risperdal. Janssen ultimately paid $124 million to the state.
"'Janssen's desire for market share and increased sales knew no bounds, leading to its egregious violation of South Carolina law,' Justice John Kittredge wrote in the ruling on Wednesday."
Justice Department's Risperdal Lawsuit
In November 2013, Johnson & Johnson agreed to pay $2.2 billion dollars to settle criminal and civil charges, brought by the U. S. Department of Justice, claiming the company illegally promoted Risperdal to control elderly patients in nursing homes and for behavioral problems in children. As part of the settlement agreement, the company pled guilty to misbranding Risperdal by promoting the drug for unapproved uses. The DOJ also accused Johnson & Johnson of paying kickbacks to doctors and pharmacists.
Filing a Risperdal Lawsuit
Through consumer and whistleblower lawsuits, many of the hidden unethical practices of Janssen and its parent company, Johnson & Johnson related to Risperdal have been uncovered. Filing a Risperdal lawsuit places those injured by Risperdal on the road to justice and permits them to obtain the compensation they deserve, as well as alerting other consumers to the many dangers associated with this drug.
$63 Million Settlement Paxil Pediatric Class Action

$63 million pediatric class action re false promotion of Paxil. Judge approves final terms of improved national pediatric paxil class action settlement – consumers get a better deal.

$40 Million Settlement Third-Party Payer Class Action

$40 million third-party payer class action re off-label promotion of Paxil. Judge approves $40 million settlement in the second phase of national pediatric paxil class action – insurance companies to be reimbursed.

$28 Million Settlement Defective Drug Class Action

$28 million Paxil defective drug class action. A class action has been brought in the US territory of Puerto Rico against UK-based drug major GlaxoSmithKline.

$10 Million Settlement Celexa-Lexapro Pediatric Class Action

$10 million pediatric class action re false promotion of Celexa and Lexapro. Babies born to women who have used Lexapro and other similar medications such as Zoloft, Celexa, Prozac, Paxil, and Symbyax are at an increased risk for birth defects.

$9 Million Settlement Drug Injury

Wisner Baum obtained a $9 million settlement on behalf of an individual who was injured by a drug. Client-Focused Representation
REVIEWS & TESTIMONIALS
We believe our track record speaks for itself. But you don't have to take our word for it. See what our clients have to say about working with us.
"I Can't Imagine a Better Law Firm"

Multiple lawyers recommended Wisner Baum to me and I have been consistently impressed with the quality of their work.

- Best Law Firms Survey

"They Are About Changing the Systems..."

Wisner Baum are not only amazing attorneys but more importantly, they are activists. They are about changing the systems which got us into trouble in the first place. They understand their role in the process of making change.

- Kim Witczak

"Top Legal Minds in the Country"

The Wisner Baum firm has some of the top legal minds in the country; they are driven, determined, trustworthy, ethical and passionate.

- From Best Lawyers® Best Law Firms

"Diligent & Professional Representation"

Thanks to your efforts I was able to recover from a tragic experience and turn my life around for the best.

- W.T.

"Our Best Interest Was Always Number One on Your List"

A special thank you to your Spanish-speaking staff for the extra effort put into this case. The language barrier was never a problem, and we are so very thankful to them. Your name holds much respect in our family.

- G.C. & C.C

"We Have Never Met a More Wonderful Group of People"

It is obvious that the people at Wisner Baum believe in what they do. And that you all really care about your clients.

- The B. Family

"They Worked Very Hard and Kept in Contact, Which Is Very Important to Me"

I appreciate that you care about how I feel and that you take time to use your talents to ensure your every contact with me is warmly professional.

- A.D.B.

"Your Expertise in This Field Gave Me the Utmost Trust and Confidence"

I wanted a fair settlement within an appropriate time frame, and without any public scrutiny. With your hard work and dedication, we were able to achieve those goals.

- T.O.