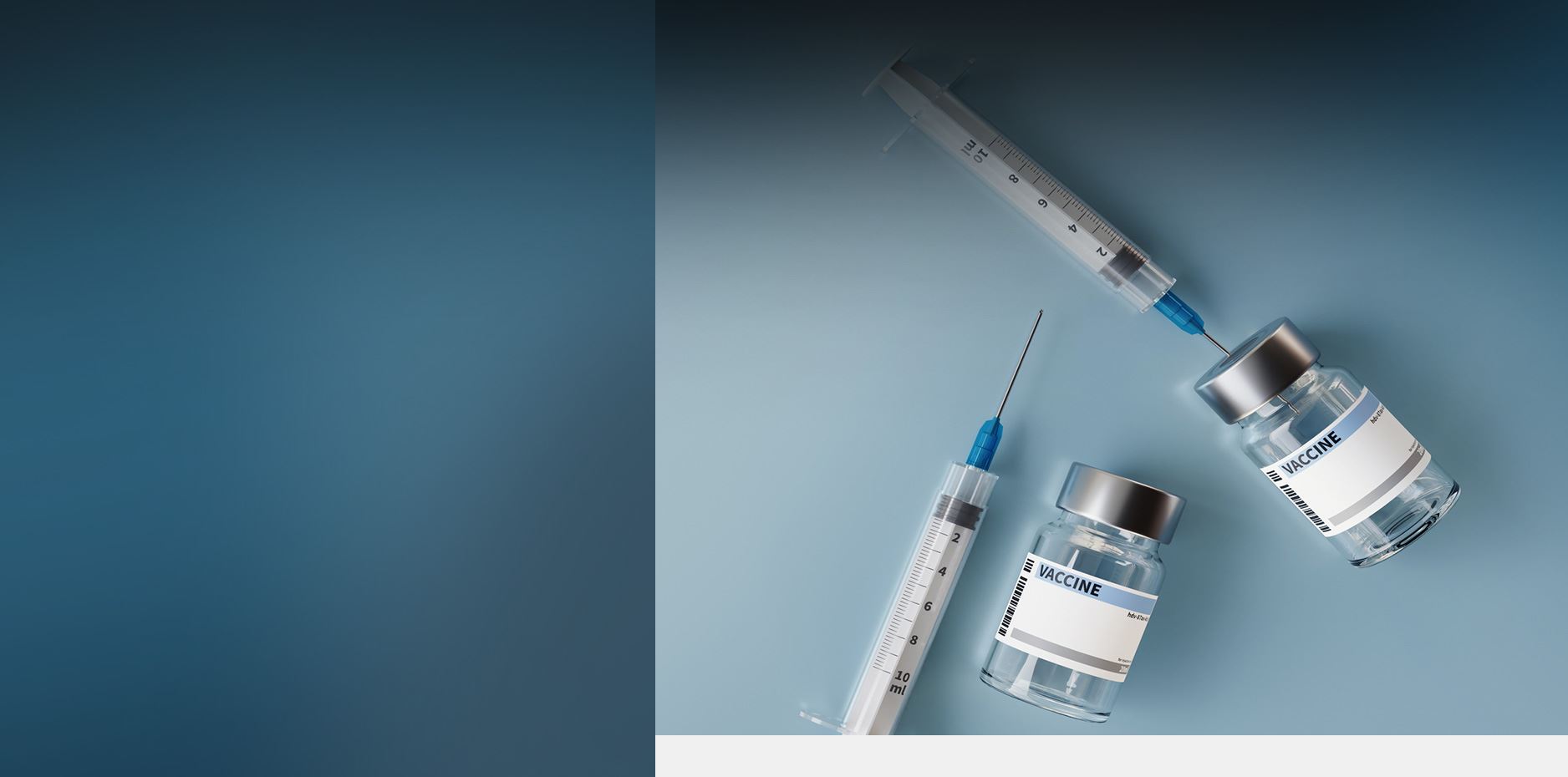 Top Gardasil Lawyers in America Client Focused. Trial Ready. Billions Won.
Trusted & Recognized Counsel

The Wisner Baum attorneys are proud to be recognized as Top Plaintiff Lawyers.

History of Success

Our team has a strong reputation for successfully litigating against Big Pharma.

Proven Track Record

Our team secured a two billion dollar verdict which is the 2nd largest personal injury verdict in the USA (2019, Monsanto Roundup cancer lawsuit).

Trusted Legal Counsel

Our team is proud to be appointed co-lead counsel for the Gardasil MDL- Multidistrict litigation.
Gardasil Vaccine Lawsuit
Gardasil Lawsuit Update - December 2023
The Gardasil vaccine, manufactured by Merck & Co., was approved by the U.S. Food and Drug Administration (FDA) in 2006 for use in preventing infection from only a few of the hundreds of types of human papillomavirus (HPV). Since hitting the market, however, thousands of adolescents and adults have reported serious and disabling Gardasil side effects after receiving the HPV vaccine. The most prominent among these side effects is postural orthostatic tachycardia syndrome (POTS).
To better assist those who are uncertain about their legal rights after suffering from serious health issues after receiving the HPV vaccine, our firm created the Gardasil Injury Compensation Guide. If you believe Gardasil may have caused autoimmune disorders or other injuries, this guide can help answer some of your questions. We have also included some helpful resources for seeking care and support groups.
Gardasil achieved FDA approval in just six months. Even one of the principal investigators of the Gardasil clinical trials (the human testing that precedes FDA approval) said the process "went too fast."
Researcher Peter C. Gøtzsche in his book Vaccines: Truth, Lies, and Controversy noted some of the research inadequacies in the HPV vaccine clinical trials:
"It is a requirement for registration of drugs that randomized trials have been carried out where one group received the drug and the control group received placebo or nothing. This allows assessment of both the benefits and harms of drugs. I have done research on non-vaccine drugs for decades and was shocked when I learned through my work with vaccines against human papilloma virus (HPV) that the regulatory requirements are much less for vaccines. Almost all the HPV vaccine trials have a control group receiving a hepatitis vaccine or a strongly immunogenic adjuvant, which makes it impossible to find out what the harms of the HPV vaccines are."
Today, many young women and men who received the Gardasil vaccine (FDA also approved Gardasil for boys) are suffering, and it has been a living nightmare for parents with children who experienced severe adverse reactions to the vaccine. They all trusted Gardasil, never suspecting the grave illnesses and disabilities that could follow.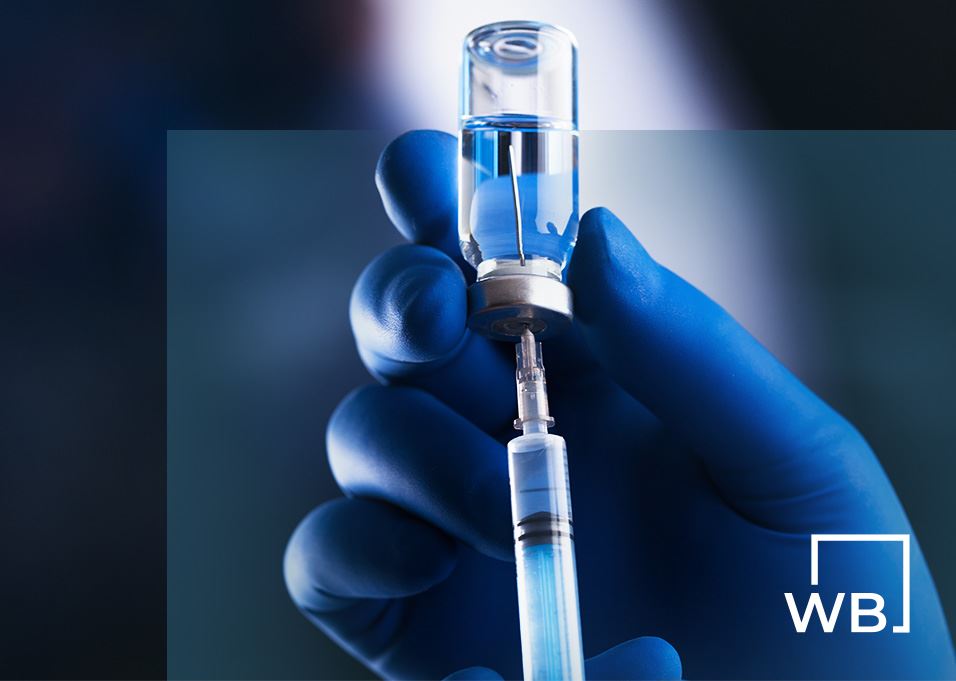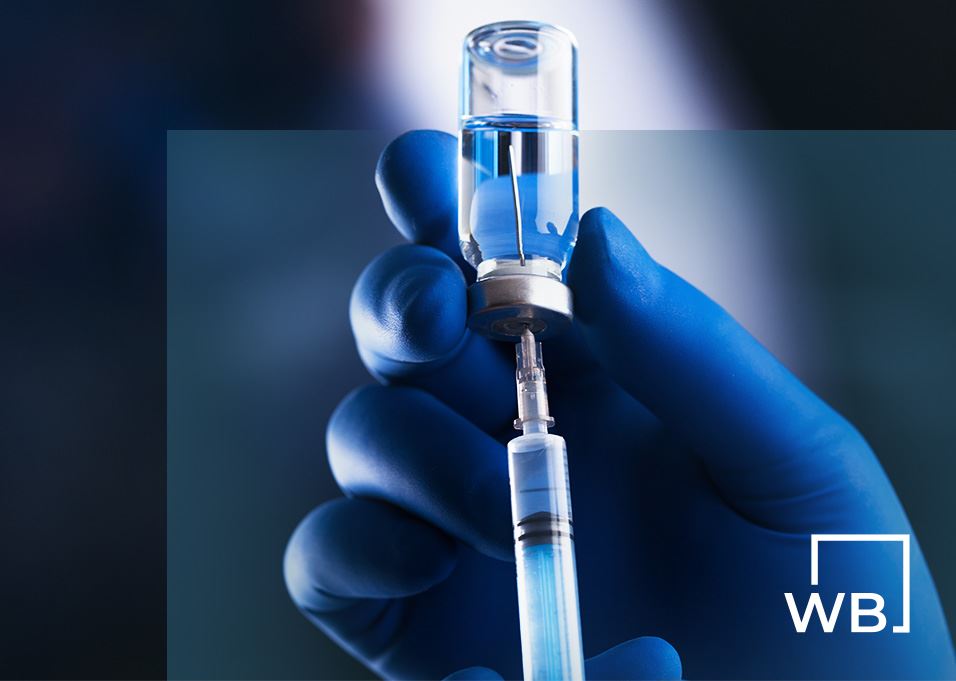 CALL

(855) 948-5098
Contact our experienced attorneys to learn about your legal options. Your consultation is free and confidential.
What is the Gardasil Controversy?
Underlying the entire Gardasil controversy are clinical trials (human testing) that victims allege were fraudulently conducted and reported. Preliminary evidence compiled by a team of Gardasil attorneys and investigators suggests that the clinical trials Merck conducted for the Gardasil HPV vaccine were flagrantly deceptive and unscientific.
According to Mary Holland and Kim Mack Rosenberg, and Eileen Iorio, co-authors of the book, The HPV Vaccine On Trial: Seeking Justice For a Generation Betrayed, "none of the participants in the [Gardasil] clinical trials received a true saline placebo," which means the clinical trials failed to measure the effects of Gardasil against a true control. Instead of receiving a placebo, some clinical trial subjects received aluminum-containing adjuvants, chemical mixtures, and other vaccines, which masked adverse events and made Gardasil seem safer than it would have otherwise.
According to Holland, Mack Rosenberg, and Iorio, "HPV vaccines have never been proven to prevent against cervical or other cancer."
GARDASIL LAWYER TEAM WITH PROVEN TRACK RECORD AGAINST MAJOR PHARMACEUTICAL COMPANIES
Wisner Baum represents individuals who were harmed by HPV vaccine side effects. If you or a member of your family suffered an adverse reaction after a Gardasil injection, we recommend that you speak with an experienced attorney to discuss the possibility of pursuing a Gardasil shot lawsuit. Even if you suffered from Gardasil side effects years after injection, you may have a claim.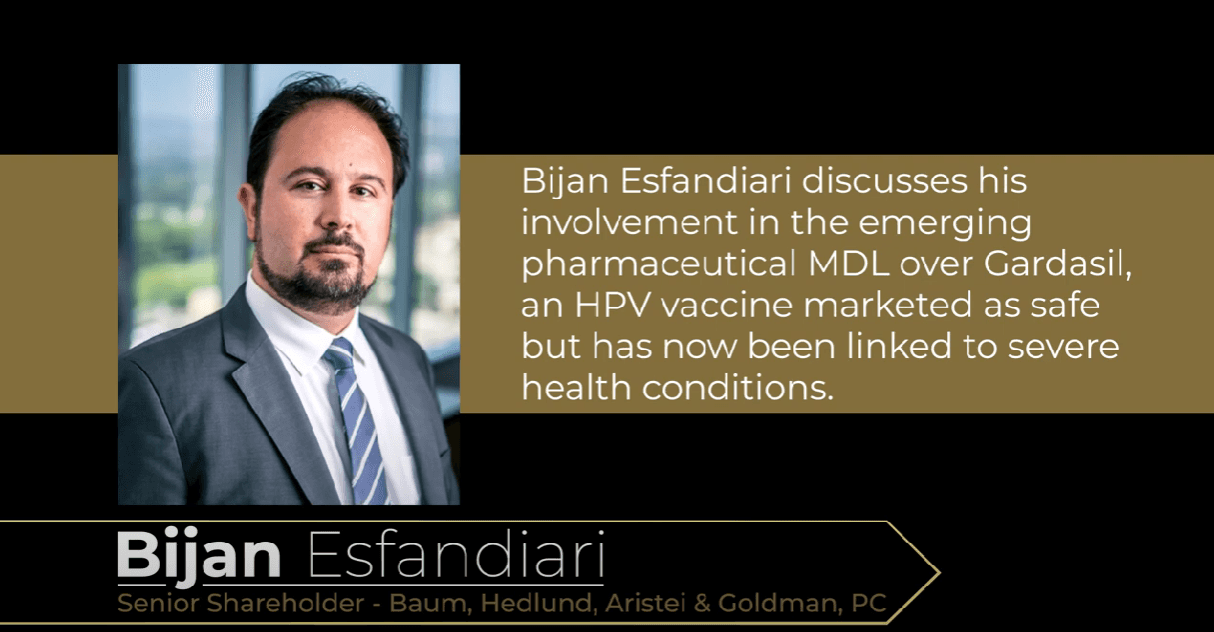 Learn more about the Gardasil HPV Vaccine Multidistrict Litigation (MDL) in this interview with Gardasil injury lawyer and Wisner Baum senior shareholder Bijan Esfandiari. The Gardasil MDL, which was approved after this interview was conducted in August of 2022, allows HPV vaccine injury cases to move into coordinated discovery and pretrial proceedings. People who allege in lawsuits that they sustained debilitating Gardasil side effects will now be able to have their day in court.
Wisner Baum is evaluating lawsuit claims based on the following HPV vaccine side effects after the Gardasil shot (or shots):
Auto-immune disorders
Chronic fatigue syndromes
Chronic pain syndromes, including Chronic regional pain syndrome (CRPS)
Death
Dysautonomia
Fibromyalgia
Idiopathic Thrombocytopenic Purpura (ITP)
Lupus
Movement disorders
Neurological disorders
Postural orthostatic tachycardia syndrome (POTS)
Reproductive disorders, including premature ovarian failure (POF)
Small fiber neuropathy
If you or someone in your family suffered side effects related to the HPV vaccine, we would like the opportunity to hear your story. You may be able to pursue legal action in a Gardasil lawsuit.
Our firm has successfully litigated against many of the largest pharmaceutical companies in the world, obtaining justice and maximum compensation on behalf of clients. Across all areas of practice, we have won more than $4 billion in settlements and verdicts.
See if you qualify for a Gardasil HPV vaccine lawsuit by clicking here and filling out our contact form.
Gardasil Vaccine Lawsuit Update
December 1, 2023: The federal Gardasil MDL continues to grow with new cases added each month. As of today, there are 104 cases pending in the MDL. Our firm has 140 cases that have made their way through Vaccine Court and will soon be filed in the MDL, so the number of cases will increase significantly over the next few months.
As for the California Gardasil litigation, we have seven cases pending with more to be filed in the coming months.
November 2, 2023: We recently received some requests for data on the number of Gardasil claims in Vaccine Court. Since February 2007, there have been 844 Gardasil petitions filed in the VICP, including 22 for wrongful death as of October 1, 2023. More than 200 HPV vaccine claims are still pending.
As for the ongoing Gardasil MDL, there are now 110 cases consolidated in federal court. The cases considered for bellwether trials allege two serious Gardasil side effects:
Premature Ovarian Insufficiency (POI) / Premature Ovarian Failure (POF): A debilitating condition that manifests when a woman's ovaries do not function properly before the age of 40. POI / POF may result in irregular or absent menstrual periods and infertility. Numerous factors contribute to the onset of POI / POF, including genetic predispositions, the presence of autoimmune diseases, and specific medical treatments. You can read more about Gardasil and ovarian failure in our blog – Gardasil HPV Vaccine Studies.
Postural Orthostatic Tachycardia Syndrome (POTS): A condition characterized by an abnormal escalation in heart rate upon transitioning from a reclining or seated position to an upright stance. This physiological anomaly elicits distressing symptoms ranging from dizziness and lightheadedness to debilitating fatigue and, at times, episodes of fainting. You can learn more about POTS symptoms and the link between Gardasil and POTS in our blog – Can Gardasil Cause POTS?
We can also report that there are several cases filed in California state court as the litigation is starting to grow.
October 1, 2023: If you are curious to know more about the scientific research linking the HPV vaccine to autoimmune disorders like POTS, dysautonomia, CRPS, POF, and several other health issues, we recently posted a blog detailing findings from dozens of studies, as well as links to the studies themselves.
The Gardasil MDL will soon include more than 100 claims. As of the latest MDL statistics report, there are 96 active cases in the Gardasil MDL.
September 12, 2023: As of today, there are 94 Gardasil claims pending in the MDL with more cases expected to make their way into civil court over the next few months. Our firm has 135 cases that will soon be filed in the MDL as they have completed their obligation in the United States Court of Federal Claims, Vaccine Injury Compensation Program (VICP). We have an additional 66 Gardasil claims pending in the VICP and 52 cases soon to be filed in the VICP.
September 1, 2023: The federal Judge overseeing the Gardasil MDL has indicated that the litigation will be bifurcated into two phases. The first phase will address the issue of general causation (whether the HPV vaccine is capable of causing the alleged side effects). The second phase will address all remaining liability and damage issues.
Thirteen of the 16 plaintiffs selected as bellwether candidates have filed amended complaints, per the latest case management conference on August 29. Additionally, one of the cases Merck chose as a bellwether candidate was dismissed with prejudice. The company will soon select a replacement.
With nearly 100 cases in the MDL, there are currently hundreds of additional claims making their way through Vaccine Court. We believe many of these cases will enter the MDL in the coming months.
August 23, 2023: As of today, there are 92 Gardasil lawsuits pending in the MDL. In September, our firm and colleagues with cases in the MDL will start conducting depositions. A deposition is an important part of the discovery process where attorneys question experts, company representatives, and other parties under oath. In these depositions, we plan to gather testimony and facts about what Merck knew about Gardasil and its potential to cause injuries, and more.
Other upcoming events in the Gardasil MDL: Plaintiff Expert reports are due in March of 2024, and we anticipate an order on summary judgment in the fall of 2024. This order will determine the next phase of the litigation. If Judge Conrad denies Merck's motion for summary judgment, the litigation will move toward trial.
July 26, 2023: Gardasil lawyers at Wisner Baum and colleagues in the federal MDL recently submitted a joint report to the judge overseeing the litigation. The report detailed progress as attorneys prepare the initial group of bellwether cases. Bellwether trials are essentially test cases that indicate potential results for the pool of similar lawsuits.
A total of 16 claims were selected as bellwether cases; the plaintiffs selected five cases, Merck selected five cases, four were selected at random, and U.S. District Judge Robert J. Conrad selected the remaining two. The first Gardasil trial in the federal MDL will likely occur in late 2024 or early 2025.
Although the outcomes of the bellwether trials will not be binding on other claims, they will be closely monitored to assess how juries respond to the evidence and expert testimony. The average payouts in these cases may influence settlement offers from Merck to avoid individual cases going before juries.
As of this writing, there are at least 89 cases in the Gardasil MDL, though we expect this number to increase significantly in the coming months as hundreds of claims are pending in Vaccine Court. Those who allege HPV vaccine side effects must first bring their claims to Vaccine Court before they can file a lawsuit against Merck in civil court.
June 14, 2023: The judge overseeing Gardasil lawsuits consolidated in the federal MDL has ruled that bellwether trials will involve plaintiffs who allege the HPV vaccine caused POTS (postural orthostatic tachycardia syndrome) or primary ovarian failure (POF) / primary ovarian insufficiency (POI).
May 22, 2023: Gardasil lawsuits are progressing in the federal MDL. As of this date, there are 86 cases in the Gardasil MDL, many of which were filed on behalf of our clients. We have 88 other Gardasil cases that have gone through Vaccine Court and are being worked up for filing in civil court. Over 100 cases are pending in Vaccine Court with 32 others that are being prepared to file.
While the Gardasil MDL is where federal cases are consolidated, there are Gardasil cases filed in California state court as well. As of this date, seven are pending in California.
April 6, 2023: We are pleased to report that the judge overseeing the federal Gardasil MDL in North Carolina recently ordered Merck to produce its entire database of Gardasil adverse events to attorneys representing women and men suing the company over Gardasil-induced autoimmune conditions. With the order, plaintiffs' attorneys and their experts will have access to Merck's adverse event database under a protective order.
U.S. District Judge Robert J. Conrad, Jr. wrote in his order, "[p]laintiffs' and their experts should have the same opportunity as Merck to review and analyze the entirety of the data."
"Gaining access to the entire Gardasil adverse event database enables expert scientists who have been demanding this information for years to finally research the patterns of complex autoimmune conditions, not just the sequestered view Merck had been imposing," says Wisner Baum Gardasil lawyer, Michael L. Baum.
Learn more in our press release.
March 14, 2023: There are now approximately 65 cases currently part of the Gardasil MDL. Another 80 cases, which have already gone through the mandatory Vaccine Injury Compensation Program, are expected to be filed in the MDL in the coming year.
At least 115 cases are currently pending in the Vaccine Injury Compensation Program (VICP), the majority of which are expected to end up in the MDL. Another 150 cases are under review, and new cases are coming in and being evaluated every day.
Additionally, there are seven Gardasil cases pending in various California state courts.
October 11, 2022: The federal judge who oversees the federal Gardasil multidistrict litigation (or Gardasil MDL) has appointed Wisner Baum senior shareholder Bijan Esfandiari to serve as co-lead counsel for the plaintiffs. Esfandiari is among four attorneys who will serve on the litigation leadership for plaintiffs throughout the country who allege in lawsuits against Merck that the Gardasil HPV vaccine causes severe side effects.
The Gardasil lawyer team that will serve on the plaintiff's leadership include:
Bijan Esfandiari – Wisner Baum
Rachel Lanier – The Lanier Law Firm
Paul Pennock – Morgan & Morgan
Allison Mullins – Turning Point Litigation (Liaison Counsel)
"We are pleased that the judge appointed an alliance of proven litigators to represent Gardasil survivors," Gardasil lawyer Bijan Esfandiari said following a status conference. "We look forward to giving our clients the chance to finally be heard in court backed by a group of lawyers with proven success in high-stakes litigation. We will work together to seek justice for people who have seen their lives destroyed by a defective and dangerous product."
September 27, 2022: Wisner Baum has filed the first Gardasil lawsuit to allege wrongful death in civil court. The firm's attorneys filed the case on behalf of a couple from North Carolina who allege the Gardasil HPV vaccine killed their 13-year-old son. Clifton and Kelli Foley allege Merck "engaged in a relentless propaganda campaign aimed at frightening and guilting parents" who did not vaccinate their children with the HPV vaccine, and that the company refused to warn the public of the risk of serious side effects, according to the complaint. The Foley's son, Noah, passed away at age 13 of encephalitis. The Gardasil lawsuit alleges Noah's death stemmed from an autoimmune/autoinflammatory dysregulation process, which was caused-in-fact by the Gardasil shot received in 2018.

​September 20, 2022: Gardasil lawyers representing plaintiffs who suffer from serious health disorders after receiving the HPV vaccine filed a position statement today outlining the allegations they plan to pursue against Gardasil's manufacturer, Merck & Co. Filed on behalf of plaintiffs who suffer from various injuries (most prominently, neurological, autonomic and autoimmune injuries, including Postural Orthostatic Tachycardia Syndrome or Orthostatic Intolerance), the position statement alleges Merck failed to warn consumers about Gardasil's risks of inducing certain autoimmune and neurological injuries. The position statement further alleges Merck took steps to mask and downplay these risks.
"Merck was also negligent in the way it conducted its clinical trials and post-marketing pharmacovigilance," the position statement reads. "Plaintiffs further allege that, in its direct-to-consumer advertising to patients and parents, Merck misrepresented and overemphasized Gardasil's efficacy while concealing Gardasil's serious risks."
You can read the position statement in its entirety here: Gardasil MDL Plaintiffs Position Statement
August 4, 2022: The U.S. Judicial Panel on Multidistrict Litigation (JPML) issued an order today consolidating Gardasil vaccine lawsuit claims before U.S. District Court Judge Robert J. Conrad, Jr. of the Western District of North Carolina. With the establishment of the Gardasil MDL, "In re: Gardasil Products Liability Litigation MDL No. 3036," HPV vaccine cases can move into coordinated discovery and pretrial proceedings.
"We are very pleased the JPML decided to centralize the Gardasil litigation. Efficient coordination of the multidistrict litigation makes the most sense and gives the plaintiffs the best path for seeking and obtaining justice. Our clients are looking forward to getting their day in court." – Gardasil Attorney Bijan Esfandiari
Judge Conrad has scheduled an initial conference for October 11, 2022 during which the parties and the Court will discuss "procedures that will facilitate the expeditious, economical, and just resolution of this litigation." During the initial conference, scheduling, discovery, appointments of lead counsel and liaison counsel, a Plaintiff's Steering Committee, and a plan for alternative dispute resolution, among other things, will be discussed.
It Isn't Just Harmful for Girls – Boys Have Also Suffered Life-Altering Side Effects After Gardasil
As a vaccine that purportedly prevents cervical cancer, Gardasil is widely viewed as a "girl's vaccine." But many boys and young men also receive the vaccine, in part because Merck has aggressively advertised the HPV vaccine since it was approved for boys in 2009.
"Merck has made billions in profit by marketing the HPV vaccine to both girls and boys. We represent several young men who continue to suffer from side effects so severe that they can't go to school or hold a job. Gardasil doesn't discriminate – it can be just as harmful for boys as it can be for girls." – Gardasil Attorney Stephanie Sherman
Some of the young men we represent who are pursuing justice against Merck for their post-Gardasil injuries include:
Merrick Brunker, who suffers from Postural Orthostatic Tachycardia Syndrome (POTS) and Chronic Fatigue Syndrome (CFS).
Michael "Mike" Colbath, who suffers from Postural Orthostatic Tachycardia Syndrome (POTS), Myalgic Encephalomyelitis / Chronic Fatigue Syndrome (ME/CFS), Idiopathic Hypersomnia (IH), Complex Regional Pain Syndrome (CRPS), and Gastroparesis.
Zachariah (Zach) Otto, who suffers from Guillain–Barré Syndrome (GBS), Postural Orthostatic Tachycardia Syndrome (POTS), Orthostatic Intolerance (OI), Chronic Inflammatory Demyelinating Polyneuropathy (CDIP), Small Fiber Neuropathy (SFN), Systemic Lupus Erythematosus (SLE), Immune Thrombocytopenic Purpura (ITP), Multiple Sclerosis (MS), Acute Disseminated Encephalomyelitis (ADEM), Antiphospholipid Syndrome (APS), Transverse Myelitis, Rheumatoid Arthritis, Interconnective Tissue Disorder, Autoimmune Pancreatitis (AIP), and Autoimmune Hepatitis.
LISTEN! POTSCAST - Gardasil POTS Litigation with Attorney Drew Downing
We highly recommend listening to this POTSCAST podcast interview of our colleague, vaccine injury attorney Drew Downing, from October 31, 2023. Drew is a highly experienced vaccine injury lawyer that we work with in the Gardasil litigation. He represents individual's Gardasil injury cases in the National Vaccine Injury Compensation Program (NVICP). Drew serves as a strong advocate for individuals and families who are obviously going through a difficult time and need counsel on how to navigate through the legal system and program. Anyone that chooses to procedurally leave the NVICP may then file a civil lawsuit against Merck via our firm, to seek compensation and justice.
Gardasil Lawsuit Seeks Punitive Damages Against Merck for Fraud, Deceit and Negligence
Wisner Baum is one of the leading law firms filing Merck Gardasil lawsuits. In 2019, we joined forces with other attorneys to bring our expertise in litigating against big pharma in a Gardasil civil lawsuit pending in the Superior Court of California, Los Angeles on behalf of a woman who suffered severe adverse immunological and other adverse reactions, including postural orthostatic tachycardia syndrome (POTS) after receiving three injections of the Gardasil vaccine. Symptoms of POTS relate to reduced blood volume when a person stands up after lying down, resulting in lightheadedness, fainting and rapid heartbeat. The condition can be incapacitating.
The Gardasil lawsuit allegations against Merck include fraud, deceit and negligence for:
Failing to disclose important information regarding Gardasil's safety and effectiveness.
Failing to perform essential "scientific and medical investigations and studies relating to the safety, effectiveness and need for the Gardasil vaccine" as required by FDA regulations.
Manipulating consumers by preying on their fear of cancer and by "repeatedly stating, representing, urging and implying" that it was necessary for girls and young women to take the Gardasil vaccine to prevent cervical cancer.
The suit further alleges that Merck failed to properly warn consumers of the risk of serious adverse reactions tied to the administration of the Gardasil HPV vaccine and failed to inform them of material facts related to the vaccine, including:
The Gardasil shot was only known to be effective for five years.
Other methods were known to be effective in avoiding the HPV virus.
The risk that an HPV infection would lead to precancerous lesions was minimal.
Existing methods for diagnosing and treating HPV precancerous lesions or cancer were effective.
The Gardasil vaccine lawsuit also seeks punitive damages due to Merck's alleged deceit and fraud.
Talk to a Gardasil Lawyer About Your Claim
If you or a loved one has suffered serious adverse reactions after a Gardasil 4 or Gardasil 9 injection, we encourage you to speak with an experienced Gardasil attorney. Our firm has been a leader in harmful drug and medical device litigation for more than 25 years. We know what it takes to go toe-to-toe against the largest drug companies in the world.
Our verdicts and settlements include:
$105 million pharmaceutical settlement (multiple clients)
$10 million pediatric class action re false promotion of Celexa and Lexapro
$9 million settlement for a single client's drug injury
145 pharmaceutical and medical device cases settled for $1 million or more each
Our firm has the resources and experience to get the justice and compensation you deserve. Call us today at (855) 948-5098 or contact us for a free and confidential Gardasil case evaluation. Client-Focused Representation
REVIEWS & TESTIMONIALS
We believe our track record speaks for itself. But you don't have to take our word for it. See what our clients have to say about working with us.
"I Can't Imagine a Better Law Firm"

Multiple lawyers recommended Wisner Baum to me and I have been consistently impressed with the quality of their work.

- Best Law Firms Survey

"They Are About Changing the Systems..."

Wisner Baum are not only amazing attorneys but more importantly, they are activists. They are about changing the systems which got us into trouble in the first place. They understand their role in the process of making change.

- Kim Witczak

"Top Legal Minds in the Country"

The Wisner Baum firm has some of the top legal minds in the country; they are driven, determined, trustworthy, ethical and passionate.

- From Best Lawyers® Best Law Firms

"Diligent & Professional Representation"

Thanks to your efforts I was able to recover from a tragic experience and turn my life around for the best.

- W.T.

"Our Best Interest Was Always Number One on Your List"

A special thank you to your Spanish-speaking staff for the extra effort put into this case. The language barrier was never a problem, and we are so very thankful to them. Your name holds much respect in our family.

- G.C. & C.C

"We Have Never Met a More Wonderful Group of People"

It is obvious that the people at Wisner Baum believe in what they do. And that you all really care about your clients.

- The B. Family

"They Worked Very Hard and Kept in Contact, Which Is Very Important to Me"

I appreciate that you care about how I feel and that you take time to use your talents to ensure your every contact with me is warmly professional.

- A.D.B.

"Your Expertise in This Field Gave Me the Utmost Trust and Confidence"

I wanted a fair settlement within an appropriate time frame, and without any public scrutiny. With your hard work and dedication, we were able to achieve those goals.

- T.O.
Gardasil Makes Good Vaccines Look Bad
There is currently a great deal of controversy surrounding vaccines. Our firm wishes to stress that we are not against vaccines. They have the potential to eradicate disease and save millions of lives. We are, however, against intentional efforts to mislead consumers about the safety and effectiveness of a drug or vaccine. We have always fought-- and will continue to fight-- for the rights of consumers to be fully and honestly informed about risks associated with any drug, vaccine, or medical device. We will work tirelessly to ensure those rights are defended and victims of injustice are compensated for their injuries.
Is Gardasil Dangerous?
Gardasil ingredients include virus like particles (VLPs) which are genetically engineered from a protein of HPV types 6, 11, 16, 18 (and Gardasil 9 includes additional types: 31, 33, 45, 52, and 58); amorphous aluminum hydroxyphosphate sulfate (aka, AAHS); yeast protein; sodium chloride; L-histidine; polysorbate 80; sodium borate; and water for injection. As you can see, each Gardasil shot contains ingredients in addition to the genetically modified virus like particles. These ingredients are capable of causing adverse reactions in their own right.
In a 2020 peer-reviewed study, Dr. Jørgensen and other researchers analyzed the available clinical trial data for all HPV vaccines, including Gardasil. The researchers found that the HPV vaccines were associated with a nearly two-fold increased risk of POTS. The study authors further reported that "HPV vaccines increased serious nervous disorders."
The Gardasil attorneys at Wisner Baum have filed numerous lawsuits on behalf of young adults who suffered Gardasil shot reactions. Many of our clients allege they developed POTS from Gardasil. Others say the HPV vaccine caused other autoimmune diseases and debilitating injuries.
Gardasil Vaccine Deaths and Injuries
The Vaccine Adverse Events Reporting System (VAERS) was established in 1990 as a means of detecting problems in vaccines. The system is managed by the FDA and the Centers for Disease Control and Prevention (CDC).
As of Jan. 14, 2020, the VAERS database contains over 64,000 case reports of adverse reactions tied to HPV vaccines worldwide (over 50,000 in the U.S.). More than 9,600 cases reported serious adverse events, including 547 deaths.
Serious adverse events are defined as adverse reactions that result in death, are life-threatening, require hospitalization or lengthen a hospital stay, or result in persistent or significant disability. However, it is estimated that only 1% of serious adverse events are actually reported to VAERS.
The vast majority of HPV vaccine cases, serious cases, and deaths reported in VAERS are tied to Merck's HPV Gardasil vaccine. For example, of the death cases found in VAERS, Merck is named in 399 (73%).