Advocacy Campaigns Client focused. trial ready. billions won.
Advocacy Campaigns
Sometimes our quest for justice has not ended merely with the successful resolution of the lawsuit but has continued long afterwards in an attempt to prevent similar harm to others.
We believe, at Wisner Baum, that being a safety advocate is very much a part of our firm's purpose. Efforts have been made by the firm's attorneys not only to represent their clients in getting them full and just compensation, but also to become advocates for improving safety in aviation, commercial trucking, rail passenger safety, structure integrity, and prescription drug safety, among others.
Many of our firm's attorneys have spearheaded, and participated in, campaigns that have led to safety improvements. Wisner Baum attorneys have testified on at least eight occasions at state and federal levels regarding commercial transportation, building and drug safety and to a foreign government who invited a Wisner Baum attorney to their country to testify about the risks of a certain U.S. manufactured medication which severely affected their people.
Some examples can be seen below:
Paul Hedlund and several of our clients testified before state legislators in a train crash investigation in order to improve train safety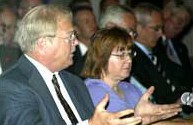 The California State Assembly's Committee on Commuter Rail Safety invited Paul Hedlund, attorney and mechanical engineer, to testify about how to improve passenger train safety in the wake of the January 2005 Metrolink derailment in Southern California. Mr. Hedlund played two test crash films created by the federal government in order to show improved crashworthiness for passenger cars. He also discussed push vs pull. "Pulling trains with locomotives is not a magic bullet. . . but it is hard to imagine that there would have been any deaths and injuries on Jan. 26 had the train been pulled," The Los Angeles Times quoted Paul Hedlund.
Wisner Baum and several clients testified before the FDA on three different occasions about the risk of suicide in children and adults taking antidepressants.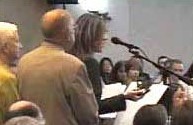 Several Wisner Baum staff and clients attended three different antidepressant safety hearings held by the Food and Drug Administration (FDA). Wisner Baum and several clients testified at each hearing about the risk of suicide in children and adults taking SSRI-antidepressants. Two hearings were held in 2004 by the FDA's Psychopharmacologic Drugs and Pediatric Advisory Committees about the risk of suicide in children and adolescents taking antidepressants. After examining data from the clinical trials of antidepressants, the FDA concluded that the risk does, indeed, exist. Shortly thereafter, the FDA ordered manufacturers of more than thirty antidepressants to include a black box warning (the most severe warning) on their label stating that the drugs increase the risk of suicidal behavior in children and adolescents. The FDA also required that Patient Medication Guides be distributed to patients prescribed the drugs. Our firm and our clients testified a third time, in 2006, before the FDA's Psychopharmacologic Drugs Advisory Committee about the risk of suicide in adults. Testimony and evidence presented at this hearing resulted in the expansion of the black box warnings to young adults. We are doing what we can to ensure the suicide warning applies to everyone, regardless of age.
Michael Baum presents evidence of fraud to Taiwan's hemophilia community.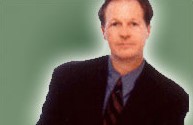 Taiwan's Ministry of Health urged Michael Baum to present evidence of fraud to their hemophilia community. After reading a quote by Michael Baum in the New York Times, Taiwan's Ministry of Health invited him to their country for an urgent meeting. Officials wanted to see Wisner Baum's smoking gun documents showing that the U.S. manufacturers of hemophilia medication were, in fact, committing a fraud on Taiwan by knowingly urging doctors to prescribe HIV contaminated medication to their hemophilia community.
Wisner Baum testified before the California State Senate on antidepressant drugs and suicide.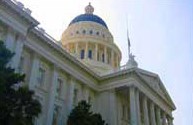 Wisner Baum accepted an invitation from Senator Tom Torlakson to testify at the joint informational hearing of the California State Senate Health and Human Services Committee and the Statewide Task Force on Youth about suicide and antidepressant medications. Senator Torlakson's niece committed suicide after taking an antidepressant. The purpose of the hearing was to review the possible connection between suicide and antidepressant drugs.
Members of the House and Senate met with member of Wisner Baum regarding the risks of antidepressants.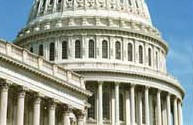 Wisner Baum assisted Congressional Investigators from two separate Committee investigations looking into the safety of antidepressants. Two Congressional hearings were later held at which pharmaceutical executives and FDA officials were interrogated about their failure to protect the public health related to antidepressants and their association with suicidality.
The media films Paul Hedlund speaking out on a safety issue.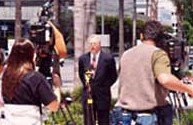 Other continuing safety efforts have included arranging for one of our clients and Paul Hedlund to testify before the California State Legislature regarding seismic safety after the death of our client's son due to the collapse of a building known to be vulnerable to tremors during an earthquake.
Locally & Nationally Recognized OVER $4 BILLION IN VERDICTS & SETTLEMENTS
$2.0 Billion Verdict Personal Injury

In May of 2019, the jury in the case of Pilliod et al. v, Monsanto Company ordered the agrochemical giant to pay $2.055 billion in damages to the plaintiffs, Alva and Alberta Pilliod, a Bay Area couple in their 70s.

$289.2 Million Verdict Personal Injury

On Aug. 10, 2018, a San Francisco jury ordered Monsanto to pay $39.25 million in compensatory damages and $250 million in punitive damages to Mr. Johnson, a former groundskeeper who alleged exposure to Monsanto's herbicides caused him to develop terminal non-Hodgkin lymphoma.

$265 Million Settlement Fatal Train Crash

In 2016, Wisner Baum attorney Timothy A. Loranger and six other attorneys in the Plaintiffs' Management Committee were able to secure a $265 million settlement for victims of the 2015 Amtrak 188 derailment in Philadelphia, one of the largest in the U.S. for 2016.

$105 Million Settlement Pharmaceutical Settlement

Wisner Baum obtained $105 million on behalf of multiple clients involved in a pharmaceutical negligence case.

$80 Million Verdict Personal Injury

Wisner Baum attorneys served on the trial team in the case of Hardeman v. Monsanto Company, which resulted in an $80 million jury verdict for the plaintiff, Edwin Hardeman.

$63 Million Settlement Paxil Pediatric Class Action

$63 million pediatric class action re false promotion of Paxil. Judge approves final terms of improved national pediatric paxil class action settlement – consumers get a better deal.