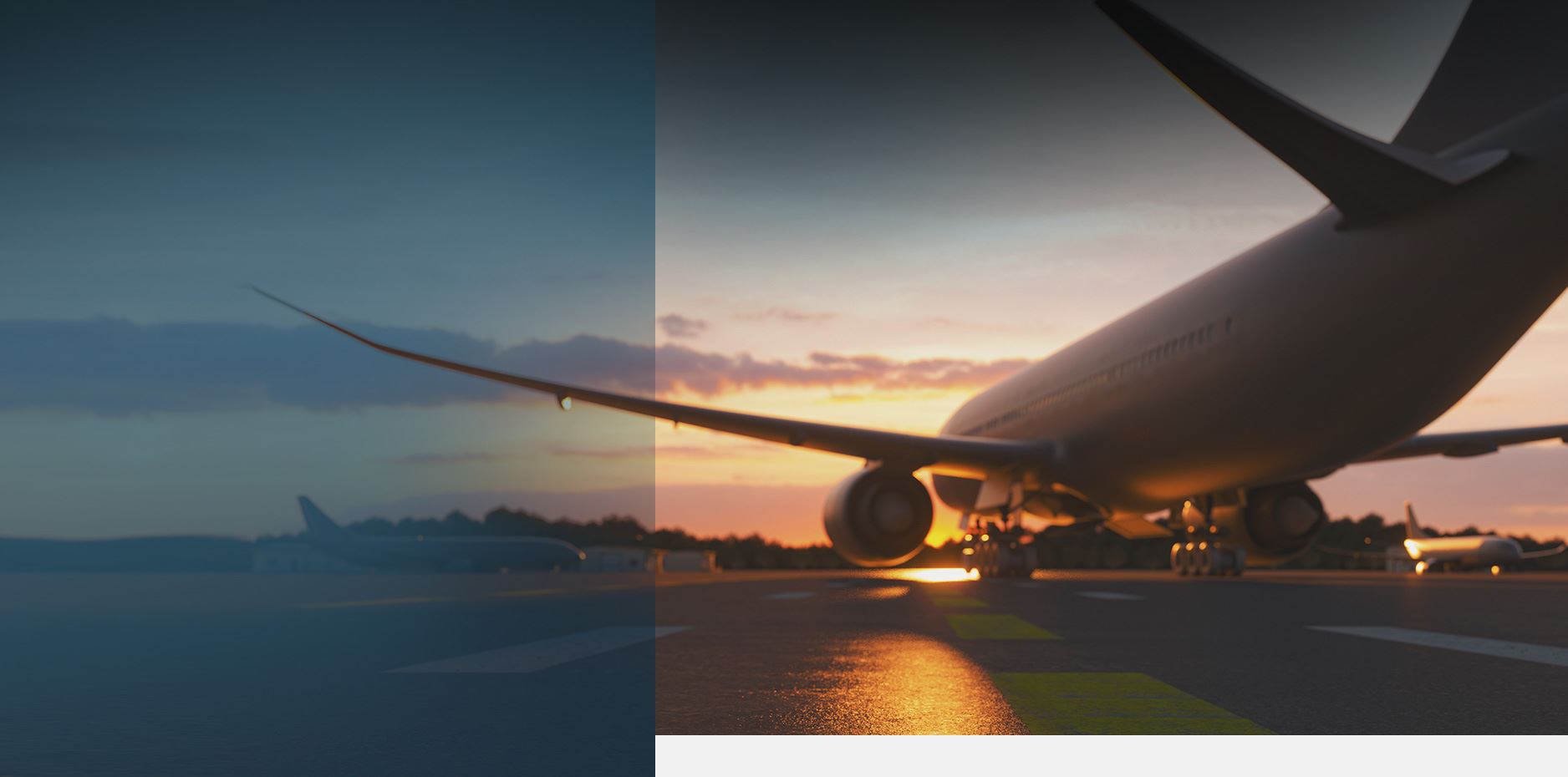 Leaders In Aviation Accidents Over Half a Billion Dollars Won
for Aviation Accidents
Proven Track Record

Wisner Baum has settled over 150 aviation cases for $1 million or more

Experienced Legal Counsel

Our team has represented more than 800 passengers, crew, and victims across 6 continents and 29 countries

Recognized Law Firm

We are proud to be the first U.S. law firm to get an official public apology from an airline crash
Nationwide Aviation Accident Attorneys
Half a Billion Won for Aviation Injury Victims Worldwide in Nearly 40 Years
Located in Los Angeles, Wisner Baum is a nationally-recognized law firm entrusted with providing experienced legal representation in personal injury and wrongful death lawsuits throughout the United States and internationally. We handle aviation accident lawsuits involving commercial airliners, single engine aircraft, passenger jets, helicopters and other aircraft. In our nearly 40-year history as a firm, our lawyers have represented aviation accident victims in some of the worst aviation disasters in history.
Our experience has led to successful resolutions on behalf of aviation accident victims and their families in all types of aircraft accidents, including those involving:
Don't hesitate to call our experienced aviation accident attorneys for your aviation accident case in Los Angeles, California, or nationwide. Contact us at (855) 948-5098 or submit our online form to get started.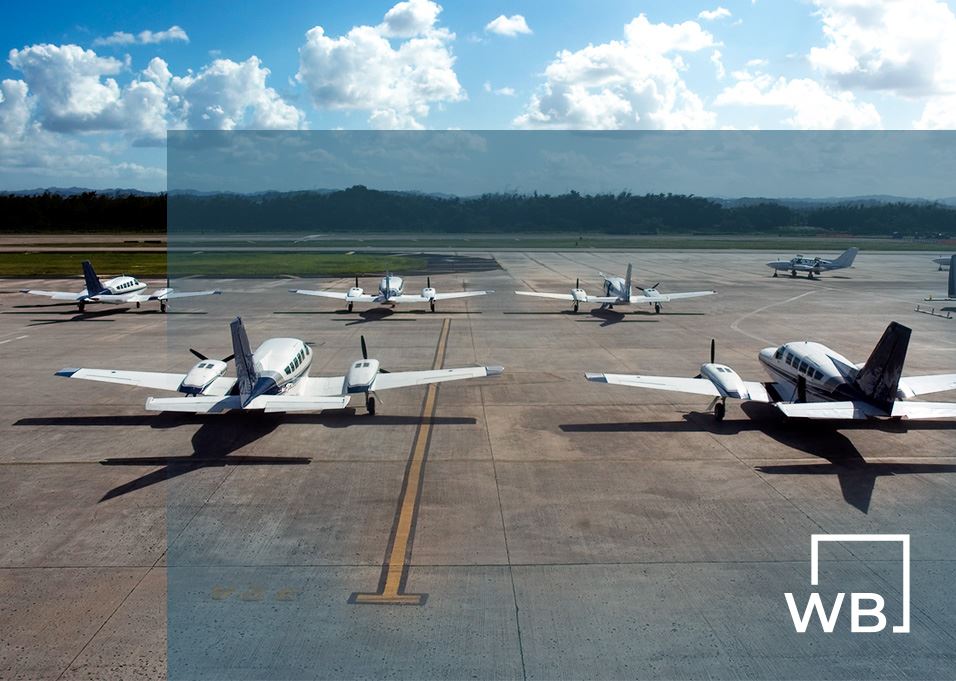 CALL

(855) 948-5098
Contact our experienced attorneys to learn about your legal options. Your consultation is free and confidential.
Understanding Your Legal Options After a Fatal Crash
When a loved one is lost in a fatal crash it can be difficult to know what to do next. Very few people have thought about what might happen if they lose someone in an aviation accident and they are unaware of the full extent of their legal rights following a fatal crash.
Sadly, many families are bombarded by information in an attempt to get them to quickly settle their claims. Time and time again, we have seen that airline or insurance representatives urge a quick settlement or threaten to prolong the legal process if their offer is refused, as their allegiance is only to the airline and its insurance carrier, not the passenger.
When we are hired in a fatal plane crash, our attorneys at Wisner Baum lift this burden from our clients, allowing them to focus on their healing and putting their lives back together.
What Are the Most Common Causes of Airplane Accidents?
At Wisner Baum, our years of experience handling plane crashes and other mass disasters have provided our team with a comprehensive understanding of how to effectively investigate and prepare these cases for trial or settlement.
In our experience, the most common aviation accident causes include:
Maintenance Negligence: It is becoming increasingly common for airlines to outsource aircraft maintenance to third parties in the U.S. and abroad. By doing this, airlines are exposing air travelers to needless risk, all in the name of boosting profits by keeping costs down.
Design or Manufacturing Defects: Design defects or manufacturing defects that cause or contribute to an aviation accident can serve as the foundation for product liability lawsuits against the companies responsible. Defective design is when an aircraft or a component part is manufactured correctly but something about the design made the aircraft or component part unreasonably dangerous. A design defect can affect an entire product line, not just a single product. A manufacturing defect is when an aircraft or one of its components is manufactured differently than its original design or specifications and becomes unreasonably dangerous. Manufacturing defects can affect an entire line of products or a single product.
Flight Crew Negligence: Crew negligence can easily lead to a U.S. airline accident. If the pilot is inattentive or not properly trained in operating the aircraft, the crew skips critical safety checks, or the flight attendants fail to complete their duties, anything from in-flight injuries, runway crashes, or even devastating mid-air plane crashes can be the result.
Corporate Negligence: Airline pilots and crew members are increasingly pushed by corporate policies to fly with the minimum amount of fuel to cut down on costs, or make unsafe landings to avoid delays and canceled flights. These cost cutting measures have an effect on safety and needlessly open the door to a potential U.S. airline accident.
Investigating a Fatal Plane Crash
Due to the force and the nature of a plane accident, survivability is highly unlikely and will most often result in death to the plane's occupants. Because of the high probability of airplane fatalities in the event of a crash, much effort is put into maintaining safe air travel. Regulatory agencies like the FAA (Federal Aviation Administration) set standards and rules that govern all aviation in order to avoid fatal crashes.
While advances in technology have caused the number of commercial airline accidents to decrease in the last decade, the number of small plane crashes has mostly remained the same. Although the chances of being involved in a fatal plane crash while in an aircraft are generally very low, the chances of survival if involved in a fatal crash are also quite low.
According to information provided by the Aviation Safety Network, it is possible that only four percent of those involved in an airplane crash will survive. The NTSB is tasked with performing investigations into each fatal crash in order to determine the most likely cause. However, many fatal crashes are so devastating that the true cause of accident is difficult to determine, even for experienced investigators with the NTSB.
A USA TODAY investigation in 2013 found that many fatal crashes that the NTSB reported as being caused by pilot error, were, in fact, determined to be caused by design or manufacturing defects. The discovery process that is available only in a court of law, is one of the best tools to uncover internal company records and expose the parties truly responsible for a fatal crash.
How Many Planes Crash a Year?
In the United States, air travel maintains an exceptional safety record when compared to other modes of transportation. This sterling safety reputation is a result of rigorous oversight, strict regulations, and continuous improvements in aviation technology and procedures. Commercial aviation, which encompasses major airlines, is subject to stringent safety standards set by the Federal Aviation Administration (FAA), and this commitment to safety permeates every aspect of the industry.
One noteworthy statistic that underscores the safety of air travel in the United States is the rarity of fatal accidents involving U.S. registered airliners. On average, there have been fewer than 10 fatal accidents annually in the country. This figure not only reflects the industry's dedication to safety but also its ability to learn from past incidents, implementing changes and improvements to prevent similar accidents from occurring in the future.
Globally, aviation safety has made remarkable strides over the years, leading to a consistent downward trend in the number of plane crashes. This trend can be attributed to a multifaceted approach that includes advancements in aircraft design, enhanced training for flight crews, improved air traffic management systems, and the implementation of stringent safety regulations at both national and international levels.
However, it is important to note that aviation safety is not immune to fluctuations. The number of fatal accidents and associated fatalities can vary significantly from year to year. While some years may experience only a few fatal accidents, others might witness a higher number. These variations can be influenced by factors such as changes in air traffic volume, extreme weather events, and rare technical or human errors.
In the past decade, there was an average of around 14 to 20 fatal commercial aviation accidents worldwide each year. These incidents resulted in approximately 200 to 400 fatalities annually. It's crucial to emphasize that while these statistics reflect a general trend, aviation safety remains a paramount concern, and every accident is thoroughly investigated to identify the causes and implement further safety enhancements.
The aviation industry's relentless pursuit of safety, coupled with ongoing advancements in technology and the dedication of aviation professionals, continues to make air travel one of the safest modes of transportation available to people around the world.
Who Can Be Held Liable for Aviation Accidents?
We meticulously investigate the causes of each accident and pursue accountability against the:
Airline
Aviation companies
Airport
Manufacturer
And other negligent parties
We know that no amount of money will replace the loss of a loved one or completely restore a person to their previous health and vitality. When we take on cases stemming from plane accidents, our experienced Los Angeles team will be there to help with urgent matters, to manage and conduct an in-depth investigation, to protect our clients' rights and to obtain full and just compensation.
We also seek non-traditional remedies where appropriate. For example, in 2003 we organized the first official public airline apology in history. At a ceremony in Charlotte, N.C., the responsible airline issued the surviving family members a public apology as part of a settlement agreement.
Examples of Our U.S. Airline Accident Cases
At Wisner Baum, we handle cases against all major airlines, including:
Our firm has a successful track record handling U.S. airline accident cases like:
JetBlue Flight 1416 In-Flight Incident: On September 18, 2014, JetBlue Flight 1416 departed from Long Beach Airport with 147 people onboard. Roughly 20 minutes into the Austin, Texas-bound flight, passengers heard a loud bang and smoke began to plume throughout the passenger cabin as the plane was over the Pacific Ocean. Many passengers went into panic. A few struggled to breathe. One passenger would later tell CNN that oxygen masks never fell from the ceiling, so flight attendants had to manually hand them out. Many suffered severe stress and fear of impending crash and death. Dozens of passengers forced to endure this in-flight emergency, retained Wisner Baum to represent them in their JetBlue lawsuit.
Continental Connection / Colgan Air Flight 3407 Crash: Our firm was retained to handle a wrongful death case that arose from the February 12, 2009 crash. Our lawsuit alleged that Flight 3407 flew into icing conditions even though the aircraft was equipped with ineffective de-icing equipment. We argued that defective aircraft design was a significant cause of this U.S. airline accident that took the lives of 50 people when it crashed into a house near Buffalo, New York.
Southwest Airlines Flight 1248 Crash: On December 8, 2005 Southwest Airlines Flight 1248 headed for Chicago Midway International Airport after a successful take off from Baltimore. However, the flight encountered a snow storm and the plane was delayed for 35 minutes before attempting to land on a runway that would turn out to be too small to stop the plane efficiently. The plane skidded off the runway and crashed through the airport barrier, eventually stopping on South Central Ave, killing a young child in a parked car on the street. Wisner Baum represented six of the injured passengers.
US Airways Express/Air Midwest Flight 5481 Crash: Air Midwest Flight 5481 taking off from Charlotte-Douglas International Airport crashed shortly after takeoff on January 8, 2003. The Raytheon Beechcraft was destroyed by impact forces and a fire that resulted from the plane impacting a nearby building. The NTSB determined several contributing factors to the cause of the accident, including the oversight of Air Midwest's maintenance and procedures, the weight the plane was carrying and the incorrect rigging of the elevator control system. Twenty-one fatalities resulted in the crash.
Please contact us at (855) 948-5098 today to schedule a free consultation with our experienced aviation accident lawyers. We handle cases nationwide.