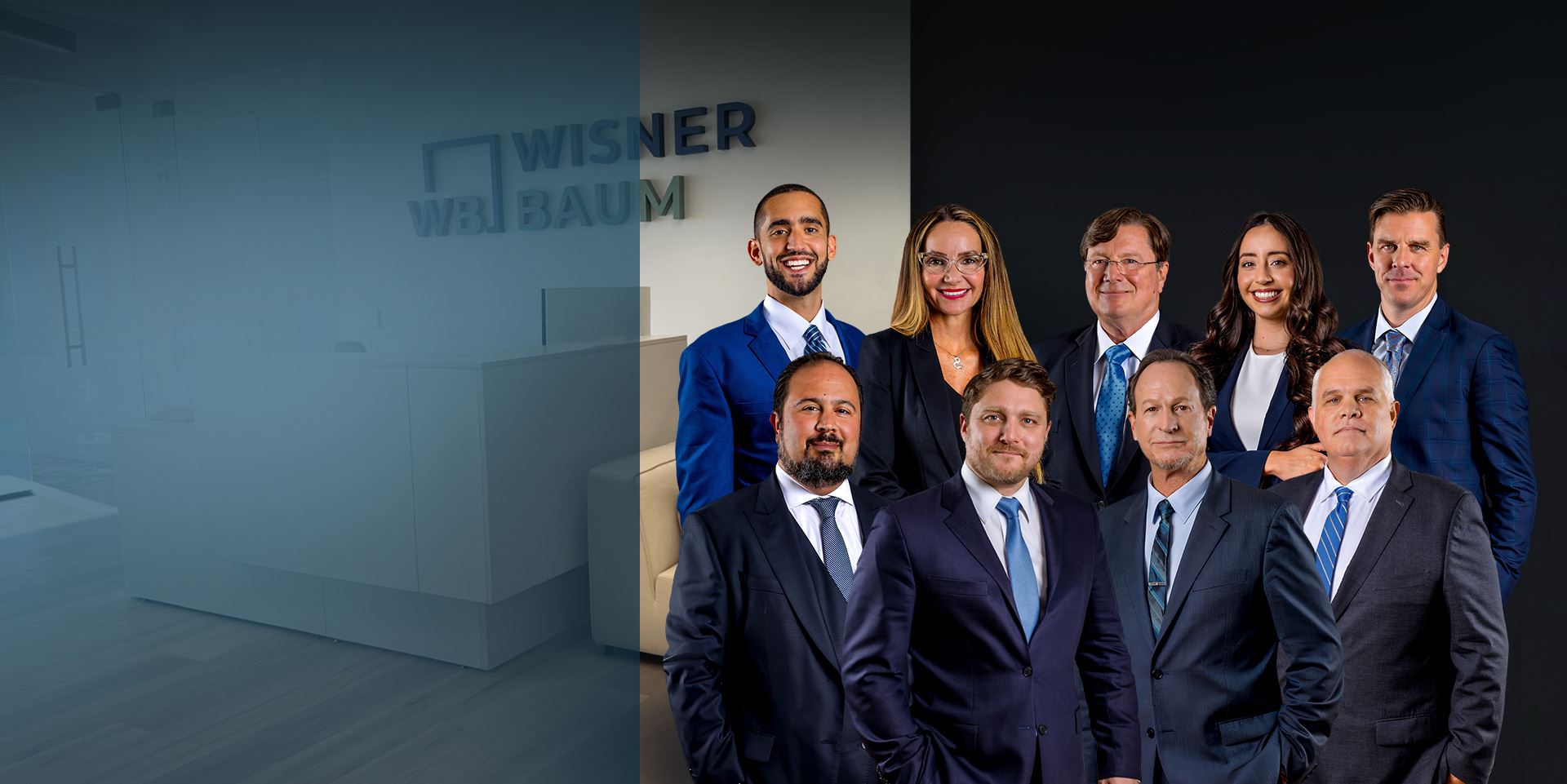 Personal Injury Lawyers Client Focused. Trial Ready. Billions Won.
You Won't Pay Unless We Win

Our personal injury firm is dedicated to fighting for the rights of our clients and obtaining maximum compensation on a contingency basis.

Over $4 Billion Won For Our Clients

Our history of success reflects our relentless pursuit of justice and unwavering dedication to achieving the best possible outcome for every case we handle.

Increased Risk

Major study finds that taking Tylenol during pregnancy is associated with a 19% increased risk of autism and 21% increased risk of ADHD.
Personal Injury Lawyer Bakersfield
The Bakersfield personal injury lawyers at Wisner Baum are dedicated to helping area residents obtain the compensation they deserve after an accident. For decades, our firm has built a reputation for holding defendants accountable in a variety of complex cases. Many of our attorneys have received numerous accolades and awards from prestigious groups, such as Best Lawyers®, Super Lawyers®, The National Trial Lawyers, Lawdragon, and more. What does this mean for you as our client? You can be assured that a compassionate and highly experienced legal team with a proven track record is on your side.
Call the Bakersfield Injury Lawyers at Wisner Baum for a Consultation
If you or a loved one have been injured in an accident of any sort, give our Bakersfield personal injury attorneys a call to discuss your legal rights. We understand the physical, emotional, and financial impact that an injury can have on your life, so we are fully committed to fighting for full and fair compensation for you and your family.
If we do not win your case, you do not pay. Call (855) 948-5098 now.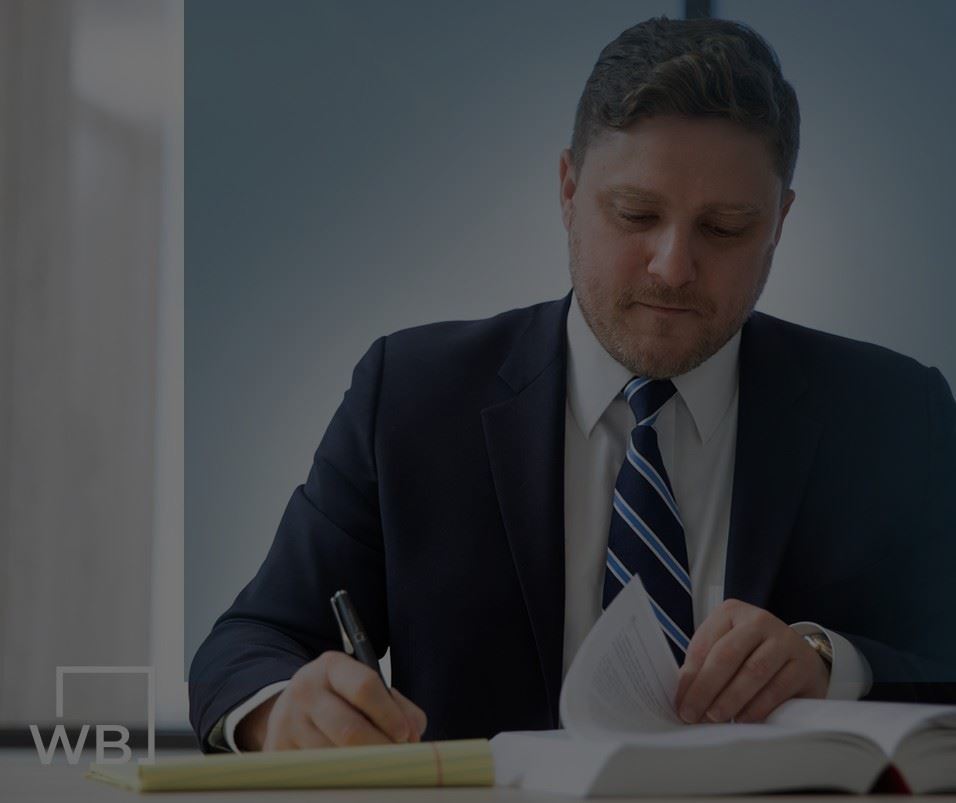 CALL

(855) 948-5098
Contact our experienced attorneys to learn about your legal options. Your consultation is free and confidential.
Personal Injury Damages
If you have been injured in a Bakersfield accident caused by someone else's negligence or misconduct, you may be entitled to compensation for the injuries you have suffered. In California, several types of damages can be sought in a personal injury lawsuit. Our team of attorneys will investigate your case to hold any and all negligent entities accountable and maximize your compensation. Damages in a personal injury lawsuit may include:
Economic damages: This refers to the monetary losses that you have incurred as a result of the accident, such as medical expenses, lost wages, and property damage.
Non-economic damages: These are intangible losses that cannot be easily quantified, such as pain and suffering, emotional distress, and loss of enjoyment of life.
Punitive damages: In rare cases where the defendant's conduct was particularly egregious or malicious, punitive damages may be awarded to punish them and deter future similar behavior.
\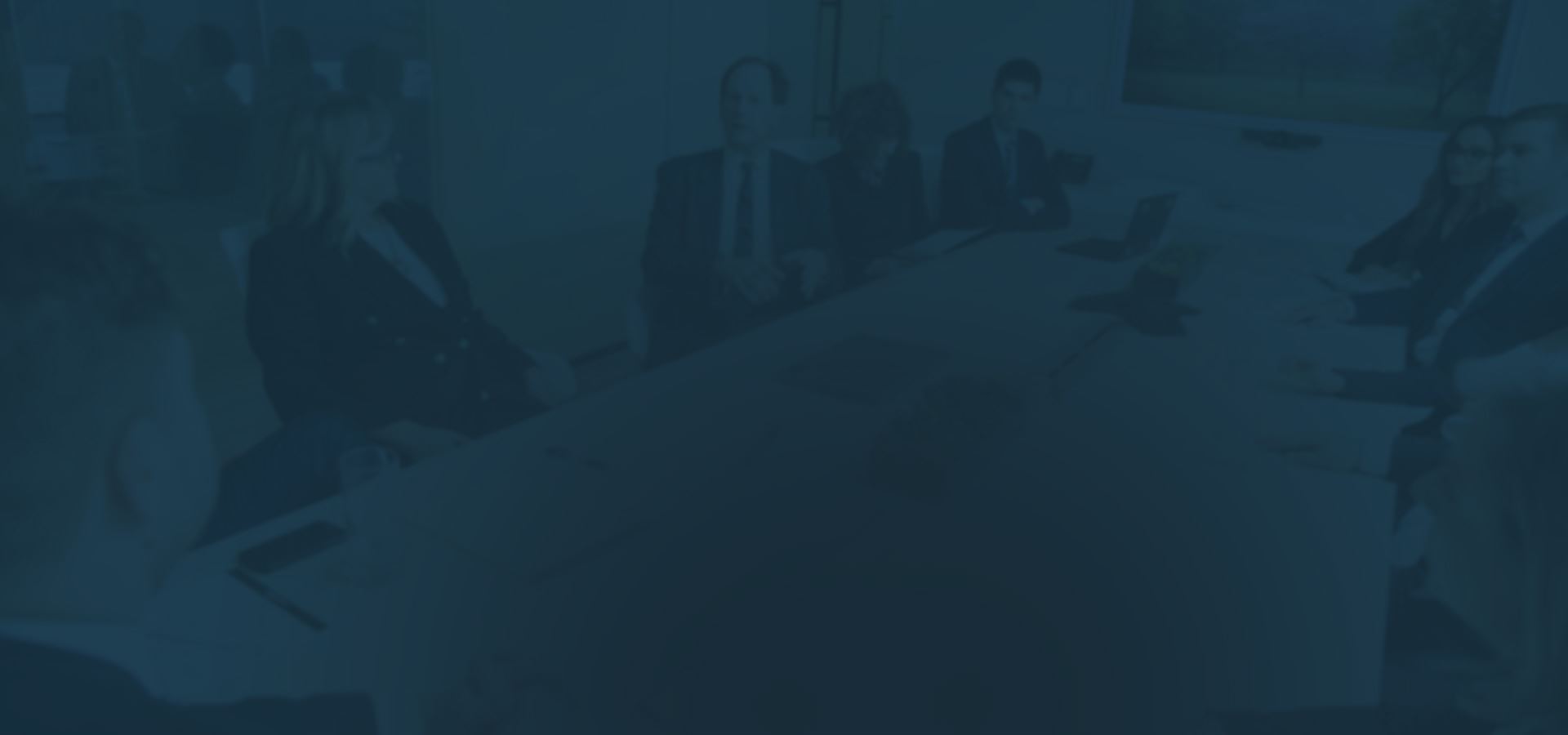 Building Relationships

We take pride in our professional relationships with referring attorneys and are equipped with the resources to take on your complex case.

Track Record of Success

We have resolved thousands of cases worldwide, winning over $4 billion in verdicts and settlements on behalf of clients.

Free & Confidential Consultations

Interested in exploring your legal rights? Schedule a free consultation with our team. You won't pay unless we win your case.
Bakersfield Personal Injury Cases
At our Bakersfield personal injury law firm, we have experience handling a wide range of practice areas. Whether you have been injured in a car accident, slip and fall accident, or due to the intentional wrongdoing of another party, we are here to help. Our attorneys are well-versed in the laws surrounding these various types of cases and can provide you with the legal guidance and representation you need to confidently pursue a successful outcome. With our decades of experience handling cases for clients in the San Joaquin Valley and across the Central Valley, your claim is in good hands.
The Injury Attorneys at Wisner Baum Have the Experience and Resources to Handle Cases Involving:
Bakersfield Personal Injury Lawsuits and California Pure Comparative Negligence Rules
California operates under a pure comparative fault system for personal injury lawsuits. This means that if you are injured in an accident and file a personal injury claim, the court will determine the percentage of fault for each party involved in the accident, including yourself.
Under this system, even if you are partially at fault for the accident, you can still recover damages from the other responsible parties. However, your compensation may be reduced by the percentage of fault attributed to you. For example, if you were found to be 30% at fault for an accident and awarded $100,000 in damages, your compensation could be reduced to $70,000.
One benefit of pure comparative fault rules is that you retain the right to file a lawsuit against anyone who is even 1% liable for your losses. You could be 99% liable and still have the chance to bring a claim against the other party. While this type of case may not be productive or worth pursuing, it underscores the point that even if you were partially responsible for an accident, it may still be possible to pursue justice and compensation in a lawsuit if you suspect negligence on the part of another was involved. If you have questions about this part of California law, please call the Wisner Baum injury attorneys today to learn more about your legal rights.
Contact us today for a free consultation to discuss your case and learn more about how we can help you get the justice you deserve.
Who is Liable in a Personal Injury Lawsuit?
When pursuing a personal injury claim, gathering and presenting evidence supporting your case is important. Different types of evidence can be used to establish liability and damages in a personal injury claim. Our Bakersfield personal injury lawyers know where to find such evidence and how to utilize it well once we get it.
Examples of useful evidence in a personal injury lawsuit are:
Employment records: If you miss work due to your injuries, employment records can help demonstrate lost wages or loss of earning capacity.
Expert testimony: Expert witnesses such as medical professionals, engineers, or accident reconstructionists may be able to provide specialized knowledge or analysis that supports your case.
Medical records: Medical records from hospitals, doctors, and other healthcare providers can provide documentation of the injuries you sustained as a result of the accident.
Personal journals or diaries: If you keep a journal or diary, entries describing how your injuries have affected your life can be powerful evidence in establishing non-economic damages such as pain and suffering.
Photographs and videos: Pictures and videos of the accident scene, damage to vehicles or property, and injuries sustained can help illustrate what happened.
Police reports: If law enforcement was involved in responding to the accident, their report can provide important details about the circumstances surrounding the incident.
Witness statements: Statements from witnesses who saw the accident occur can provide valuable testimony about what happened.