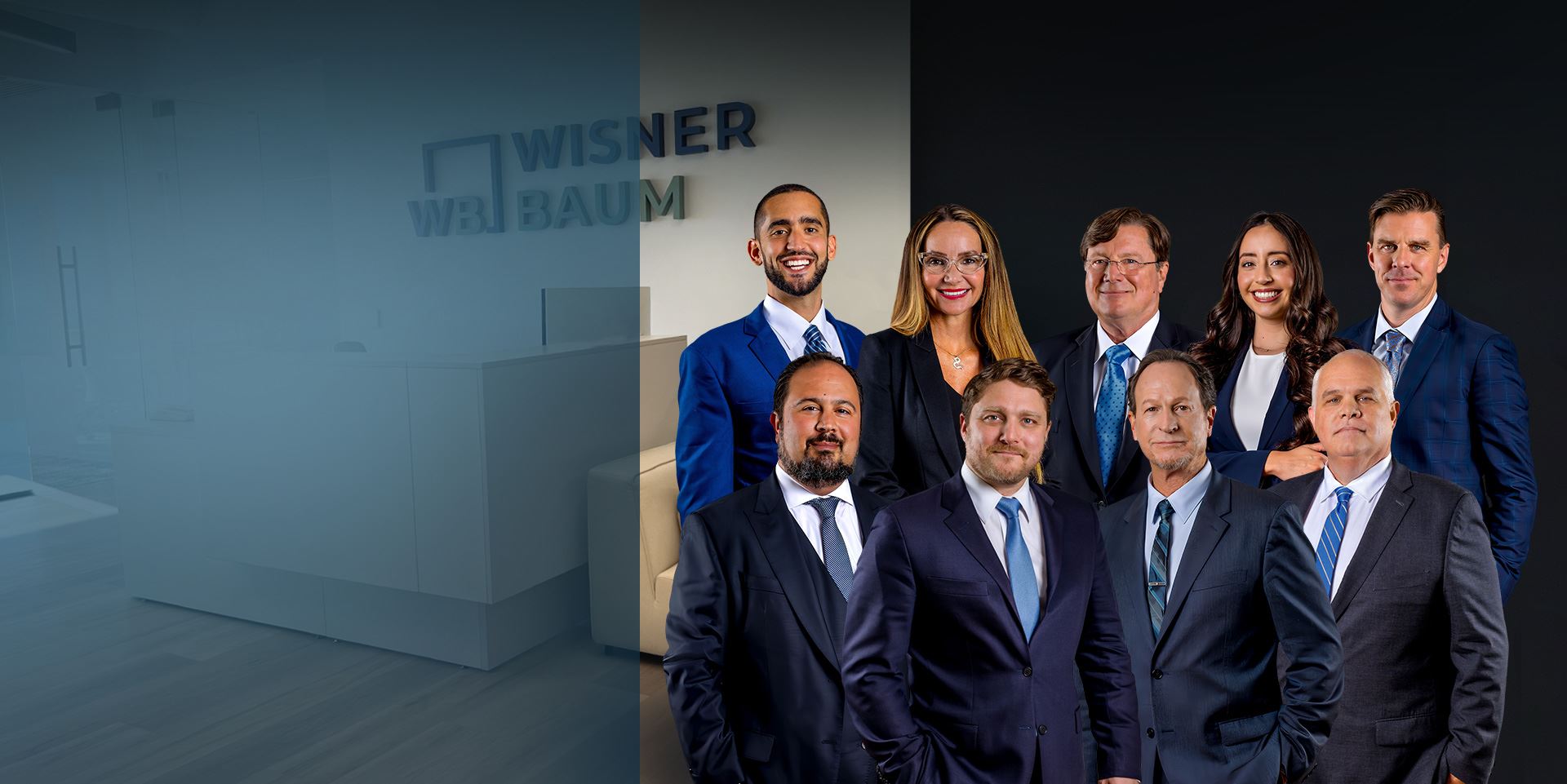 Personal Injury Lawyers Client Focused. Trial Ready. Billions Won.
Proven Track Record

Wisner Baum has recovered over $4 billion for our clients. We know what it takes to win big cases against big companies.

Award-Winning Law Firm

Recognized as one of U.S. News – Best Lawyers® "Best Law Firms," we have won the National Trial Lawyers' Mass Tort Trial Team of the Year award multiple times.

No Fees Unless We Win

Our trucking accident lawyers offer free case consultations and operate on contingency, meaning there are no fees unless we win.

OFFICES THROUGHOUT CALIFORNIA

We are a California law firm with offices in Los Angeles, San Diego, Sacramento, Ontario, Bakersfield, and the San Francisco Bay Area.
Sacramento Personal Injury Lawyer
We Help Injured Victims Maximize Their Compensation
A single act of negligence can cause serious injuries that last for months, years, or even a lifetime. While victims have to go through treatment and sort through the myriad of problems that arise after an accident, the responsible parties often continue conducting business as usual.
When another party's negligence causes you harm, you have a legal right to pursue justice and compensation to hold them accountable for their misdeeds. The Sacramento personal injury attorneys at Wisner Baum have decades of experience helping injured victims obtain more than just accountability. Across all areas of practice, we have won over $4 billion for our clients.
Injured victims should never go it alone when pursuing a legal claim. A study conducted by the Insurance Research Council found that the average person receives a settlement 3.5-times larger when they retain a personal injury lawyer to represent their interests. Let us do the talking for you so you can focus on what is most important—regaining your health.
Call Wisner Baum at (855) 948-5098 to get your free consultation. Our Sacramento personal injury lawyers stand ready to help you—and there are no fees unless we win!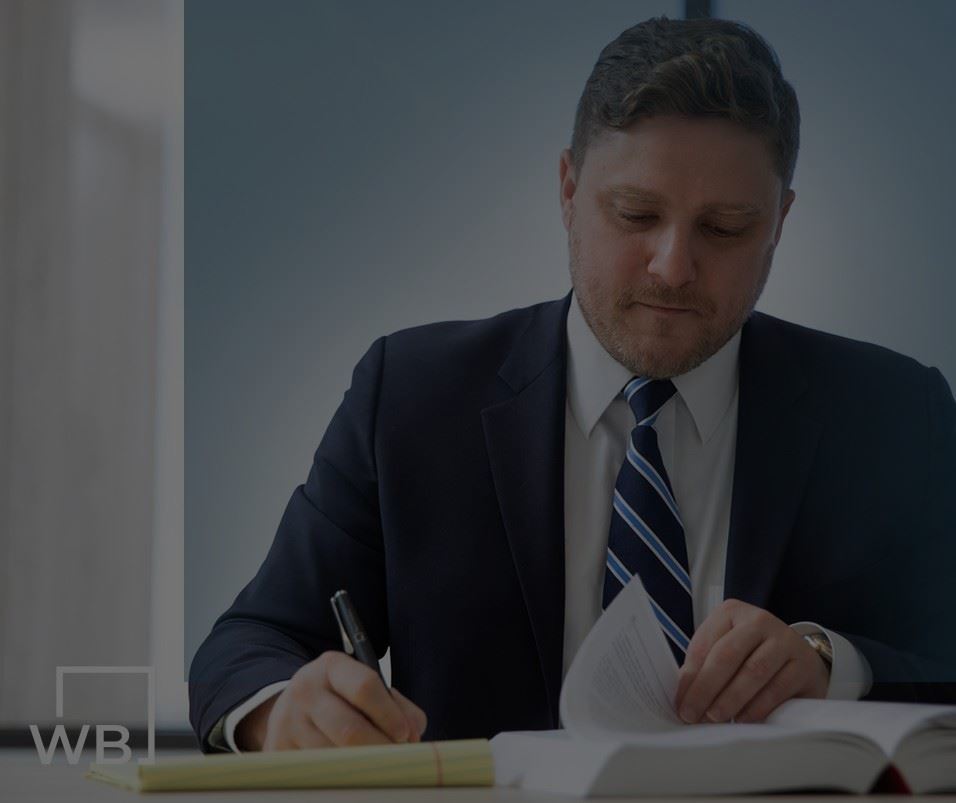 CALL

(855) 948-5098
Contact our experienced attorneys to learn about your legal options. Your consultation is free and confidential.
How to Find a Sacramento Personal Injury Lawyer
We understand how difficult it is for injured victims to decide which attorney they should hire to represent them. Above all else, you should feel comfortable with the communication you have with your lawyer and confident that your lawyer has the experience needed to win your case and maximize your compensation. Some questions you should ask a potential personal injury lawyer include:
How long has the attorney been litigating personal injury cases?
Does the attorney have experience negotiating settlements with insurance companies?
What are some examples of cases that he or she has handled that are similar to your case?
Can the attorney point to results in cases that are similar to yours?
It is also a good idea to read an attorney's client reviews on Google, Yelp, and on their website to ensure that they are the best personal injury lawyer for your case. If others that have been in a similar situation to yours were happy with the service a lawyer provided, that should give you some measure of confidence that your case would be in good hands if you decided to hire him or her.
\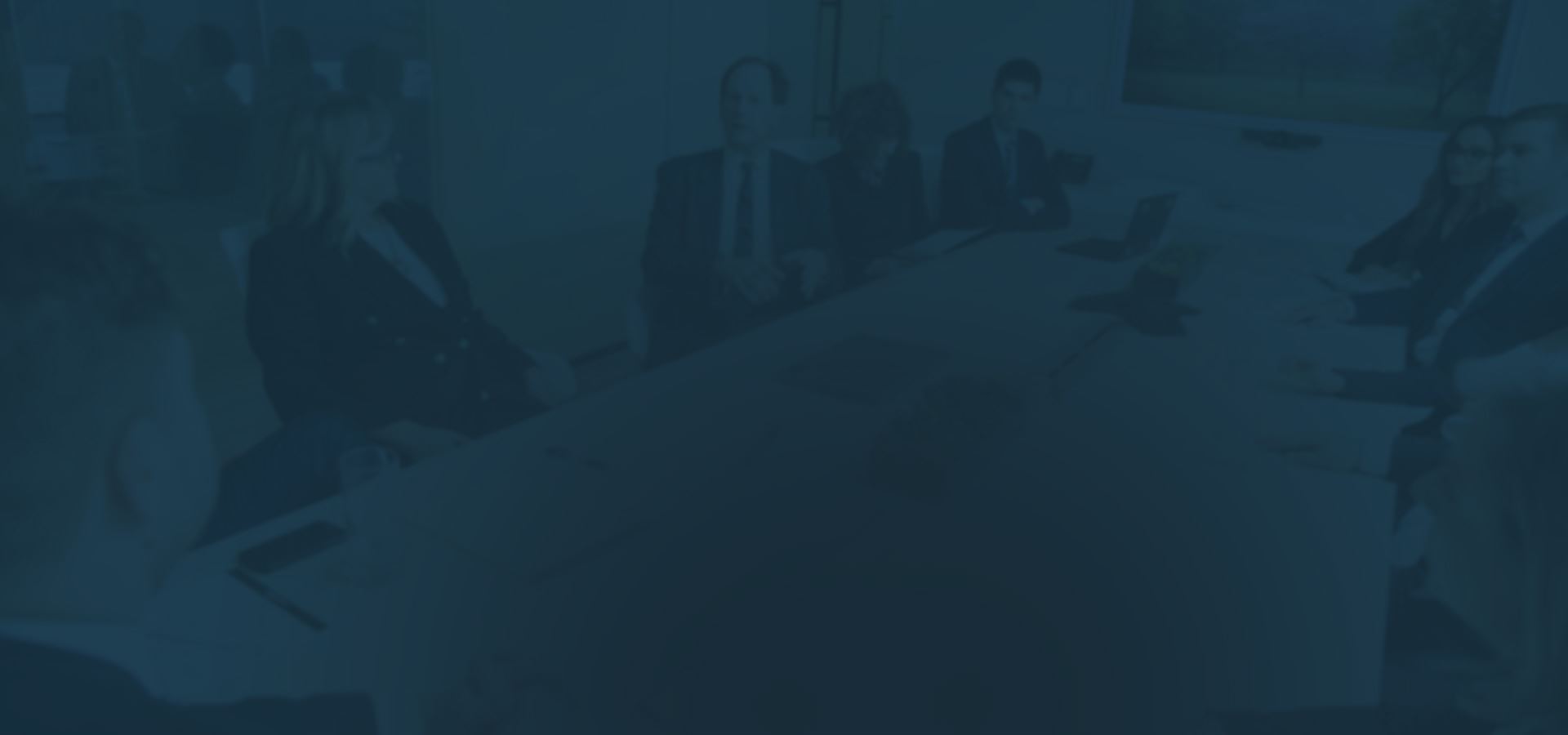 Building Relationships

We take pride in our professional relationships with referring attorneys and are equipped with the resources to take on your complex case.

Track Record of Success

We have resolved thousands of cases worldwide, winning over $4 billion in verdicts and settlements on behalf of clients.

Free & Confidential Consultations

Interested in exploring your legal rights? Schedule a free consultation with our team. You won't pay unless we win your case.
How Wisner Baum Injury Attorneys Can Help
We advocate for Sacramento residents injured by negligent parties in cases involving:
Car accidents
Bus accidents
Truck accidents
Pedestrian accidents
Bicycle crashes
Train accidents
Our Sacramento personal injury lawyer team has what it takes to help you find justice. We have fought for those injured in California for almost 50 years, earning us the respect and trust of our clients and peers alike. Our board-certified trial lawyers are known for their skill in uncovering evidence overlooked by others. We aim to hold negligent parties accountable to help our clients when they need it most and improve safety in the Sacramento area.
Who Can File a Personal Injury Lawsuit?
Under state law, Sacramento accident victims can seek compensation from the negligent, at-fault party through a personal injury lawsuit. Some type of injury, minor or severe, must have been sustained.
A few examples of injuries that may qualify for a personal injury claim include:
Amputation
Blunt force trauma
Vision or hearing loss
Eye or facial injuries
Birth-related injuries
Cancers from toxic exposure
Burns of the second, third, and fourth degree
Note that personal injury victims must also prove that "damages" which may include pain and suffering, medical expenses, and lost wages.
How Much is My Case Worth?
Accident victims harmed by negligence deserve full and fair compensation. Insurance companies try to cut deals with victims to limit their liability. Often, they may claim they are doing you a favor by offering you a low settlement. In our experience, it is always best to have a lawyer to at least review a settlement offer before you sign anything.
As mentioned, the Insurance Research Council conducted a study finding that people who hire a personal injury lawyer to represent their interests receive settlements that are 3.5-times larger on average when compared to people who do not use an attorney.
At Wisner Baum, we are passionate about protecting and advocating for the legal rights of Sacramento residents. If you are unsure whether you need to hire a lawyer for your claim, just give us a call to talk about it. We offer free and confidential case evaluations so you can be sure that you are making the right choice.
To schedule a free, confidential consultation, contact our Sacramento personal injury attorneys today. We accept cases throughout California and across the nation.
Put Your Trust in an Award-Winning Law Firm
The Sacramento personal injury attorneys at Wisner Baum are proud to utilize our experience, knowledge, and premier advocacy skills to protect the rights of injured residents.
A handful of our most notable case results include:
$2 billion verdict won against Bayer (formerly Monsanto) for toxic exposure to the herbicide Roundup, which resulted in the development of non-Hodgkin lymphoma for a California couple (the verdict was later reduced to $87 million);
$105 million settlement negotiated for multiple clients in a pharmaceutical injury case;
$15 million recovered for those bereaved by an accident involving a major truck company;
$10 million settlement following a California school bus accident.
No law firm can promise favorable results. Still, our track record of success speaks for itself. There is a reason why our law firm has earned awards and accolades from leading legal publications, including Law360, U.S. News — Best Lawyers®, The National Trial Lawyers, and Super Lawyers®. Most important to us is the satisfaction of earning the respect and admiration of our peers, clients, and courtroom opponents. Put your case in the hands of proven lawyers who know what it takes to win big cases.