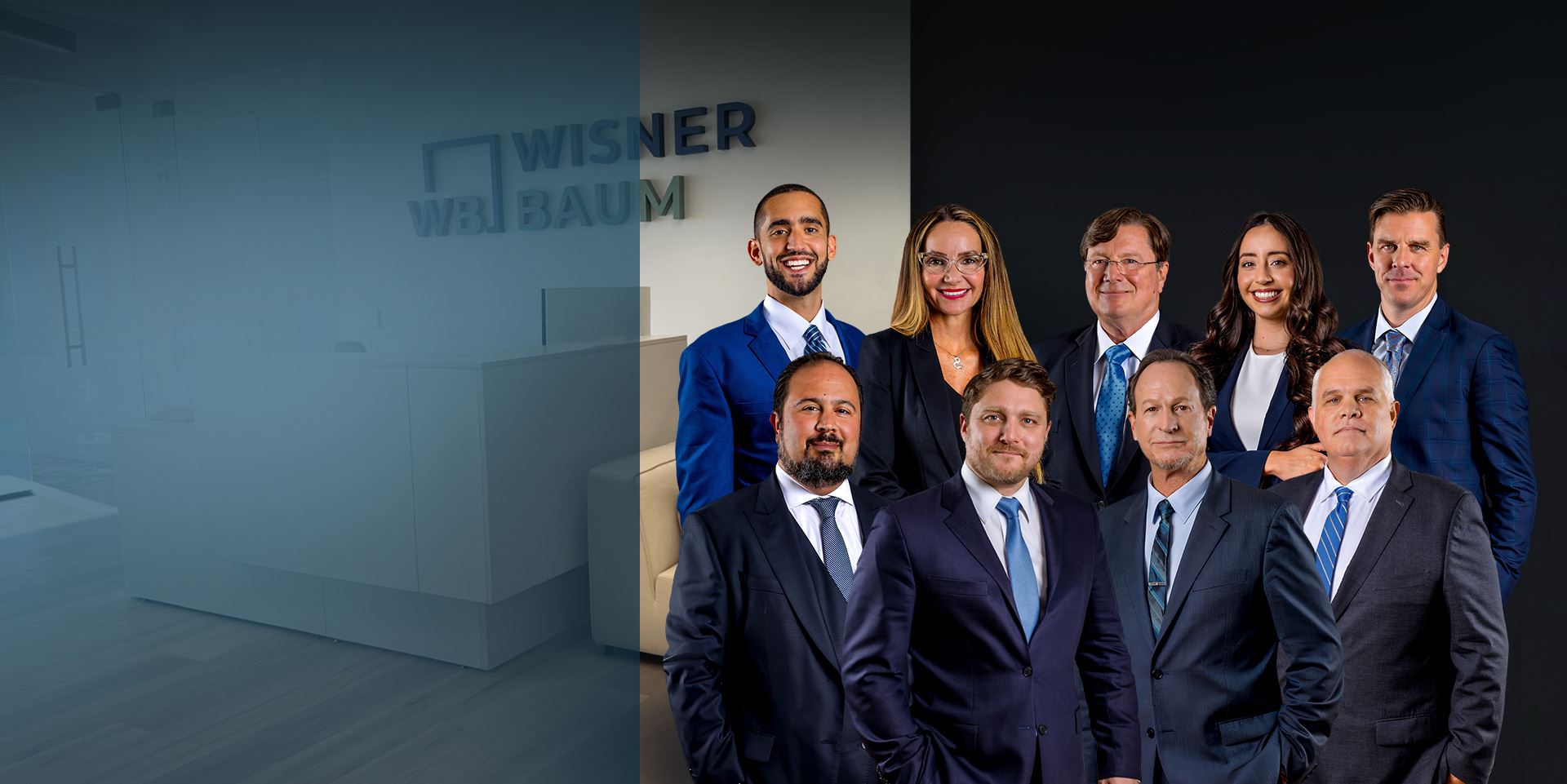 Personal Injury Lawyers Client Focused. Trial Ready. Billions Won.
Proven Track Record

Wisner Baum has recovered over $4 billion for our clients. We know what it takes to win big cases against big companies.

Award-Winning Law Firm

Recognized as one of U.S. News – Best Lawyers® "Best Law Firms," we have won the National Trial Lawyers' Mass Tort Trial Team of the Year award multiple times.

No Fees Unless We Win

Our team offers free consultations and operates on contingency, meaning there are no fees unless we win.

National Reach & Recognition

Wisner Baum is proud to be one of the leading trial firms in America. We have what it takes to advocate for you.
San Francisco Personal Injury Lawyer
Decades of Recovering Compensation for Those Injured
Accidents happen—and sometimes, negligence is to blame.
You have the right to retain a lawyer to pursue compensation for your losses when another's negligence causes "personal injuries." A personal injury includes the physical injuries and financial losses that are suffered as a result of another person or entity's intentional wrongdoing, carelessness, or recklessness.
If you sustain injuries in an accident caused by negligence, you deserve the support and advocacy that comes with retaining an award-winning personal injury attorney.
The San Francisco personal injury lawyers at Wisner Baum are nationally acclaimed for earning justice and compensation for clients. Best Lawyers®, Super Lawyers®, The National Trial Lawyers, and Lawdragon, among others, have recognized our lawyers for their skill and expertise handling cases in diverse practice areas. Since 1985, our legal team has earned billions in compensation for clients throughout the San Francisco Bay Area and across the nation at trial and in settlements.
Contact a San Francisco personal injury attorney online today. There are zero fees or costs unless we win.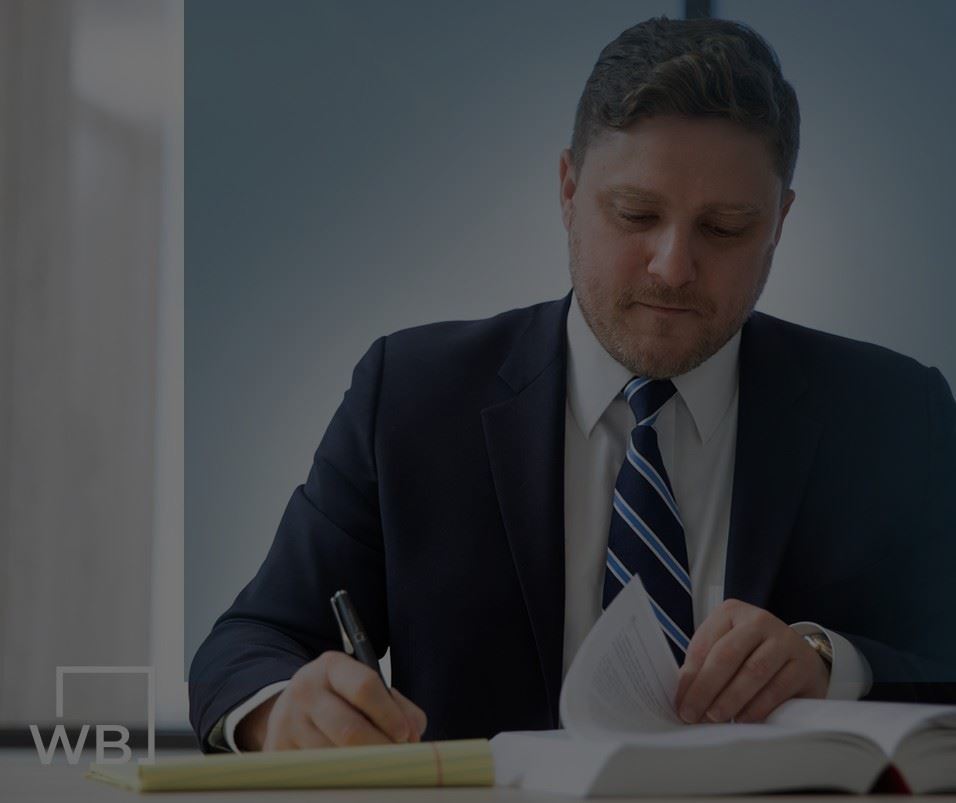 CALL

(855) 948-5098
Contact our experienced attorneys to learn about your legal options. Your consultation is free and confidential.
When You've Been Injured, Trust in Our Experience
Our law firm of Wisner Baum has nearly 40 years of experience with personal injury litigation. Our legal team has won billions of dollars for clients:
$2 billion verdict for a Monsanto Roundup cancer couple, later reduced to $87 million
$10 million settlement for the injured victim of a school bus accident
$6.9 million settlement for victims of a truck accident (personal injury and wrongful death)
Learn more about our proven track record of success here.
When you suffer a life-changing injury, we will stand by your side and fight for justice while you focus on your recovery.
\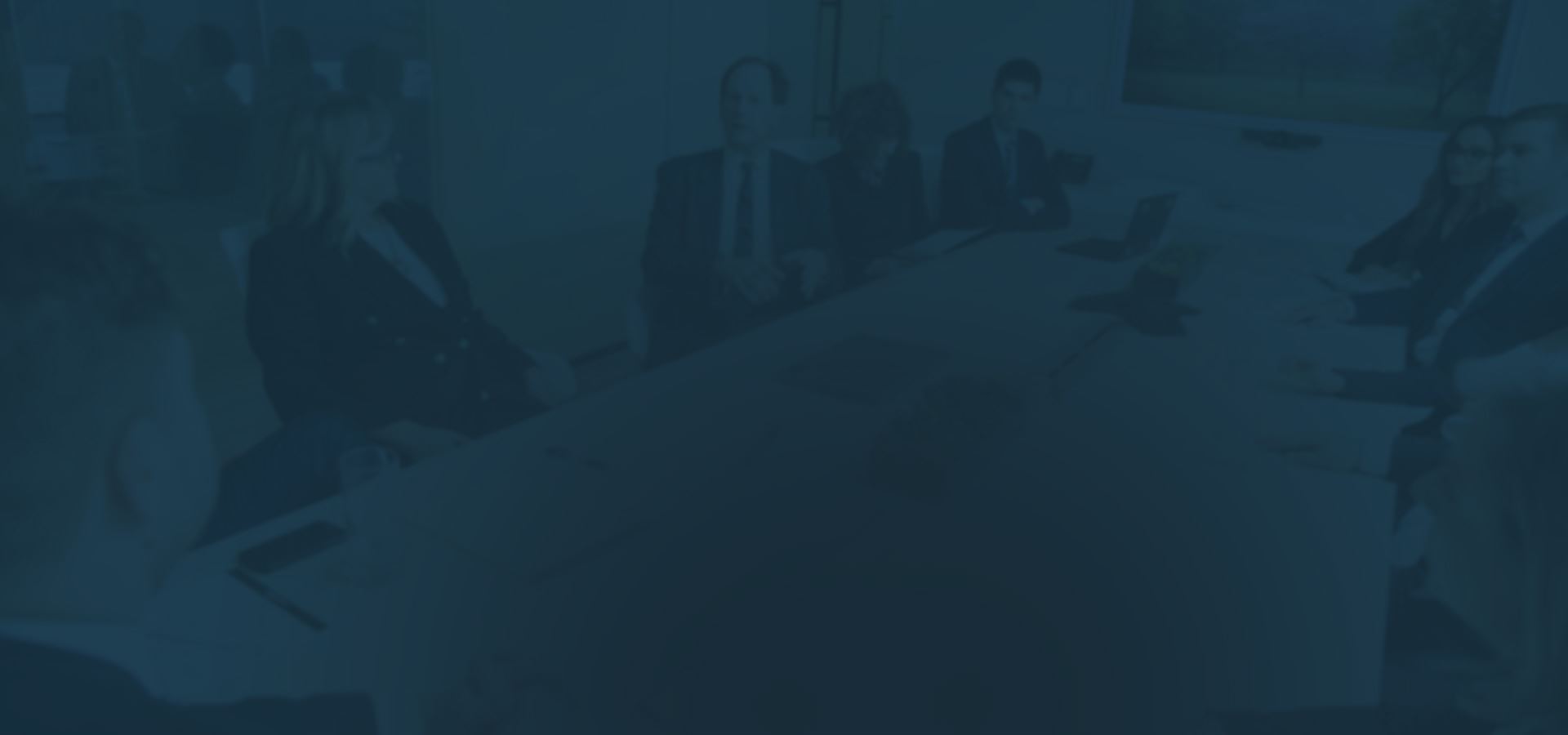 Building Relationships

We take pride in our professional relationships with referring attorneys and are equipped with the resources to take on your complex case.

Track Record of Success

We have resolved thousands of cases worldwide, winning over $4 billion in verdicts and settlements on behalf of clients.

Free & Confidential Consultations

Interested in exploring your legal rights? Schedule a free consultation with our team. You won't pay unless we win your case.
Personal Injury Cases We Accept
At Wisner Baum, we represent claimants in personal injury lawsuits involving the following types of accidents and incidents:
Filing a Personal Injury Lawsuit in San Francisco
To prevail in a personal injury case and receive compensation, the person filing the lawsuit (the plaintiff) must prove the extent of their injuries and losses (known as damages), what caused the harm, and who is at fault. A plaintiff cannot recover compensation if they cannot prove these three elements of their case.
Unfortunately, it can be difficult for a plaintiff to prove their case on their own. Often, the negligent party will do everything they can to limit their liability and avoid paying compensation. This is particularly true for cases involving insurance carriers, large companies and corporations that have their own legal teams of highly capable attorneys to defend their interests.
Even with seemingly straight forward cases, it is vital that you retain a lawyer with vast experience in this area of law. At Wisner Baum, our team works tirelessly to strengthen your case by conducting a thorough investigation, speaking with witnesses, retaining leading experts, and reconstructing the accident. We prepare each case as if it will go to trial to give it the best opportunity for success.
Potential Compensation for Personal Injury Claimants
A personal injury lawsuit may result in the recovery of all losses or damages you have experienced due to your injury. A few common examples include pain and suffering, hospital bills, funeral/burial expenses, lost wages, missed time from school or work, and a loss of quality/enjoyment of life.
Since every case is unique, it is difficult to estimate the value of your case without consulting a lawyer. Depending on the severity of the injuries and losses, a personal injury case may be valued at a few thousand dollars or in the most tragic of situations victims may recover millions of dollars in damages. To receive a free case evaluation, call Wisner Baum at (855) 948-5098.
Give yourself an advantage in court—call (855) 948-5098 to book a free consultation with a San Francisco personal injury attorney. We accept cases throughout the state and across the nation.