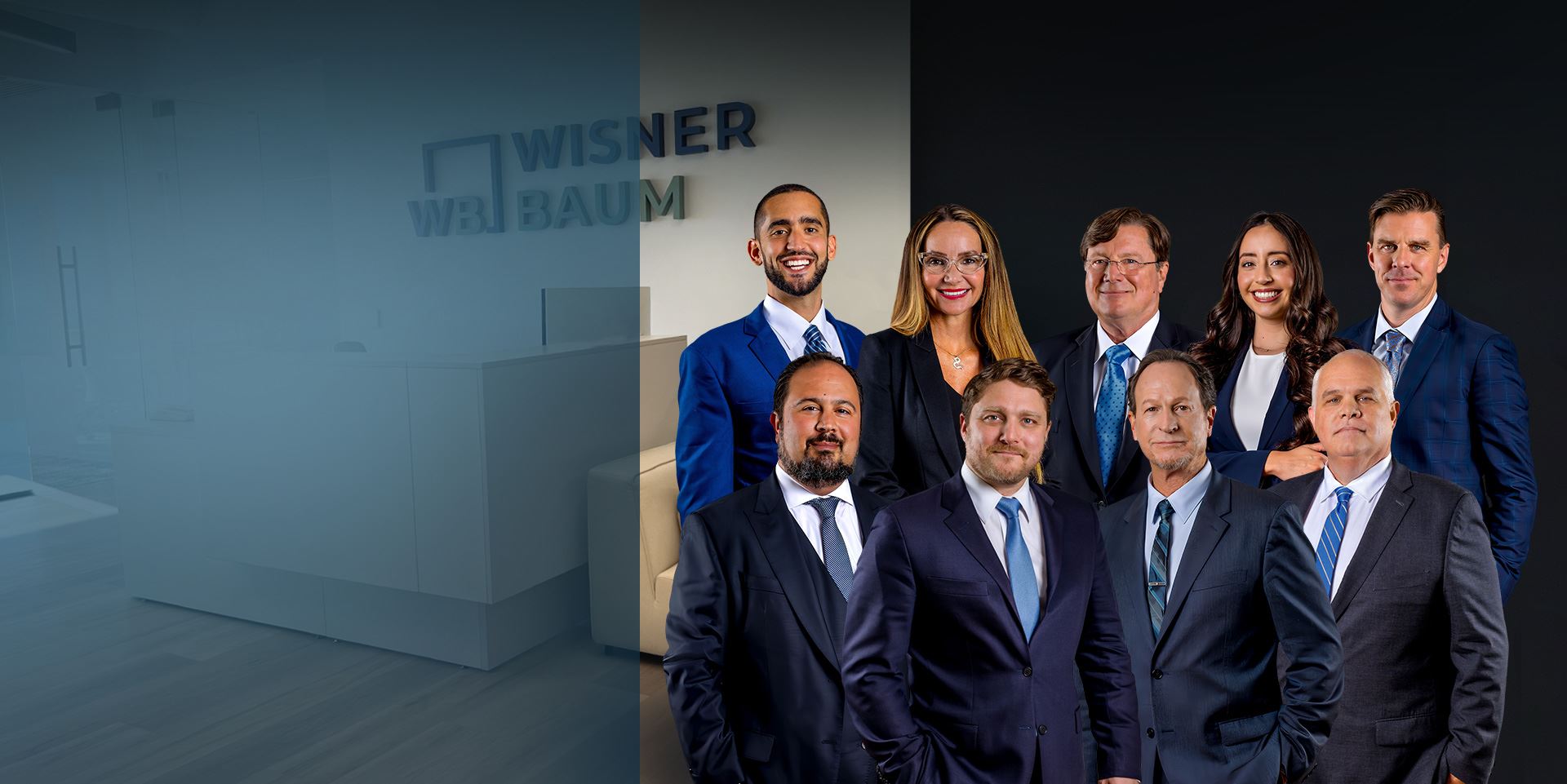 WISNER BAUM LAW FIRM NEWSLETTER
THE LATEST LITIGATION UPDATES, CASE RESULTS, MEDIA APPEARANCES, AND MORE
At Wisner Baum, we are committed to keeping our clients and colleagues informed about our ongoing work across numerous areas of practice. Our newsletter is a valuable resource that provides litigation updates, case results, major media appearances, new members of our team, and much more.
We also include information on how other law firms can partner with us in cases we are leading. As of 2023, we are accepting case referrals for the areas of practice listed below. With over $4 billion in verdicts and settlements, our firm has the resources and experience needed to get the job done and secure your referral fee.
Current Case Referrals:
WISNER BAUM NEWSLETTER ARCHIVE
Our law firm publishes two newsletters per year. If you are interested in staying up to date with relevant legal developments in our major practice areas, our newsletters are a convenient way to stay informed and in touch.
Below you will find links to PDF copies of our newsletters. Simply click on the links to open and read the newsletters.
PARTNER WITH EXPERIENCED CALIFORNIA LAWYERS TAKING ON CASES NATIONWIDE
While our main offices are located in Los Angeles and the San Francisco Bay Area, our lawyers handle cases throughout California and across the United States. Since 1985, our firm has litigated personal injury and wrongful death lawsuits on behalf of clients in all 50 states.
OUR OFFICE LOCATIONS:
West Coast
East Coast
If you have any questions or would like to discuss any of the topics covered in our newsletters, please do not hesitate to contact our office. Thank you for your continued support and interest in our firm. We look forward to working with you and keeping you informed through our newsletters.


MEET OUR TEAM
A TRADITION OF SUCCESS

Locally & Nationally Recognized