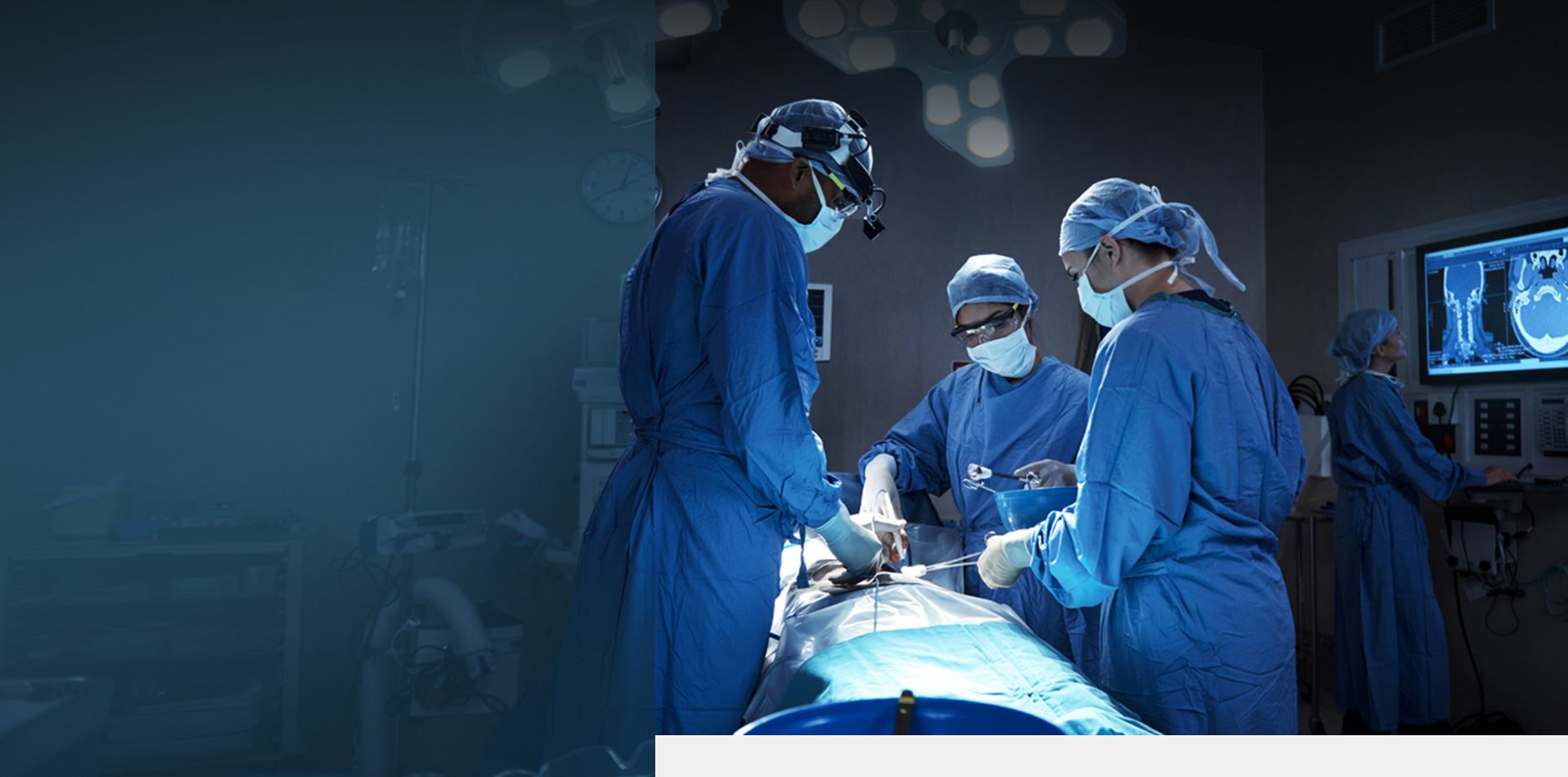 Personal Injury Client Focused. Trial Ready. Billions Won.
You Won't Pay Unless We Win

Our personal injury firm is dedicated to fighting for the rights of our clients and obtaining maximum compensation on a contingency basis.

Over $4 Billion Won For Our Clients

Our history of success reflects our relentless pursuit of justice and unwavering dedication to achieving the best possible outcome for every case we handle.
California Personal Injury Attorneys
Award-Winning Legal Representation When You Need It Most
People who sustain injuries in an accident caused by another person or company's negligence may have legal recourse to pursue damages in a personal injury lawsuit. Personal injury claims often stem from things like car crashes, Uber accidents, truck crashes, and crashes caused primarily by a defect of the vehicle, known as product liability cases.
Injured victims (in litigation, referred to as Plaintiffs) can recover damages for medical bills, lost wages or income, lost earning capacity, loss of consortium, disfigurement, physical disability, severe emotional distress, and pain and suffering. If a defendant's actions were with reckless disregard of the safety of other, much less malicious, an injured person may be awarded punitive damages. Total compensation for a personal injury case can potentially be in the millions.
An experienced personal injury lawyer will investigate the circumstances of your accident and build a strong case to maximize your compensation. The injury attorneys at Wisner Baum have decades of experience holding defendants accountable for causing preventable accidents. With over $4 billion recovered on behalf of our clients across a wide variety of practice areas, we know what it takes to win your case and obtain justice for you and your family.
Schedule your free consultation with our proven California personal injury attorneys by calling (855) 948-5098 or contacting us online today!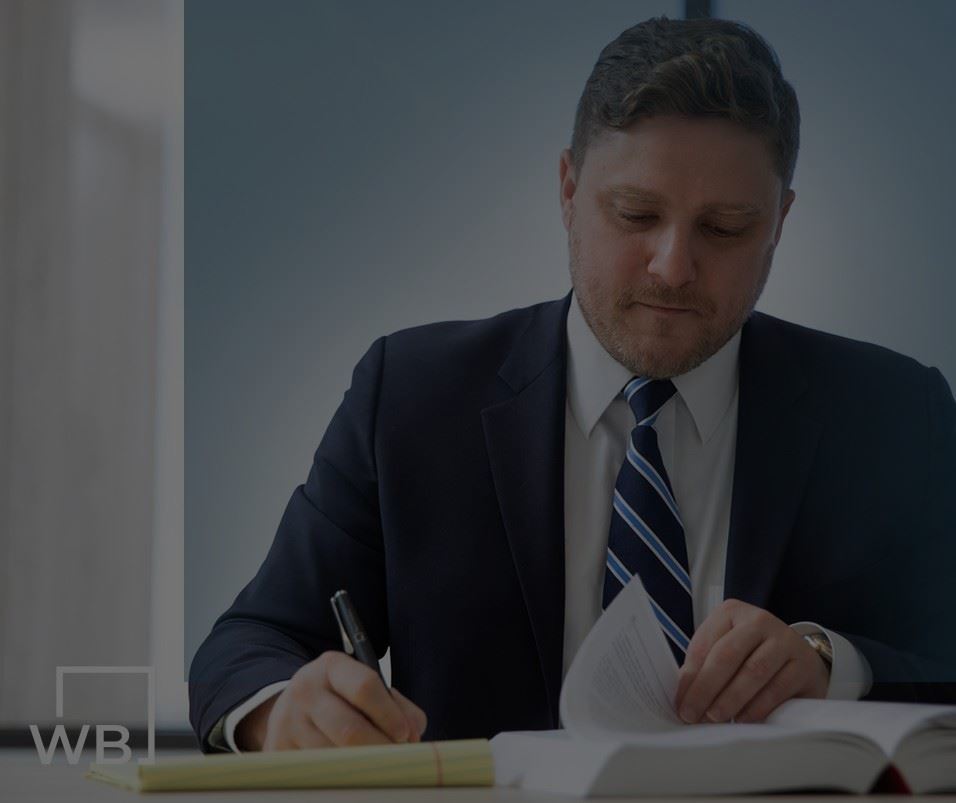 CALL

(855) 948-5098
Contact our experienced attorneys to learn about your legal options. Your consultation is free and confidential.
What is a Personal Injury?
The legal definition of personal injury is an injury to a person's body, mind, or emotions. While personal injury cases generally involve catastrophic injuries caused by physical trauma that are painful, disabling or disfiguring in nature, others involve defective products that leave plaintiffs with injuries like cancer or neurodevelopmental disorders.
The most common personal injury cases our lawyers work on include:
A personal injury can be whiplash (which can range from mild to severe) from a car crash or it can be severe and cause lifelong painful, emotional, physical, and financial problems. Even injuries that do not appear life-altering at the time of an crash can force a person to leave the workforce or require specialized care for a long period of time. Others who suffer amputation or paralysis, or other permanent physical disabilities, may require lifelong care. Any of these situations can cause financial distress, especially when coupled with the high medical costs associated with lengthy treatment.
How Much is My Injury Case Worth?
This may not be the first question clients ask when they inquire about filing an injury claim, but it usually comes up during the initial consultation. And for good reason—people need to know what they can expect by retaining a lawyer to pursue justice for them in an injury claim.
The value of your case will be determined by (among other things):
The circumstances surrounding the crash that injured you, especially the conduct of the person or persons responsible.
The severity of your injuries.
The insurance policy limits for all responsible persons and entities.
Where the crash occurred and where you live, as the law is often different state to state.
While these determining factors may not immediately spell out a dollar amount, they do give us a starting point for estimating damages, which dictate the available compensation in your injury case.
Compensation in a Personal Injury Case
The amount of compensation a person can receive in an injury case depends largely on the severity and extent of their injuries. For example, a person in a car crash who sustains whiplash that resolves after several months would have fewer claims for damages than someone who is paralyzed. Damages can be economic (money you are forced to spend on medical care after an accident, past and future, lost income and earning capacity, for instance) or non-economic (compensation for the impact the injuries have had, and will have, on your life). Common damages in a personal injury case can include:
Past and future medical bills – You have probably already paid or are in the process of paying for your medical care following an accident. In a personal injury lawsuit, medical bills are considered economic damages because they are an expense that you would not have had to pay if you were not injured. In some cases, you may be able to seek damages for future medical bills, as many accident victims will continue to seek care for their injuries in the weeks, months, and in some cases, years after an accident. An experienced personal injury lawyer will be able to help you gather the necessary documentation to demonstrate that more medical expenditures are expected in time. The medical bills you have incurred and might incur in the future can be an important factor in determining the value of your case.
Lost wages for missing work after an accident – Lost wages include all money that you would have earned if you would not have been injured. This includes your hourly rate of pay or salary, but may also include applicable overtime pay, sales commissions, bonuses, paid time off, and other benefits.
Lost earning capacity – This arises when injuries are so severe that the victim becomes disabled or cannot engage in their work as they did before they were injured. For example, a victim who works construction severely injures their neck or back, forcing them to find a new, perhaps lower-paying, job because they cannot perform the tasks of the construction job. Proving lost earning capacity can be difficult, so working with an injury lawyer with experience retaining medical and occupational experts will be key to building a strong case. Not all states allow plaintiffs to sue for lost earning capacity.
Loss of consortium – This is when a person who was injured cannot give a spouse or close family member the same love, affection, services, and companionship they provided before an accident. A plaintiff that has lost the consortium of their wife or husband or domestic partner may be eligible to pursue damages as determined by a jury. While there is no standard for damages for loss of consortium, generally, the more severe and long-lasting the injury, the larger the award. Not all states allow victims to sue for loss of consortium.
Pain and suffering – Pain and suffering damages are for physical pain, mental and emotional distress and anguish, and suffering that you endure because of your injuries. An example of pain and suffering would be a person who sustains a painful face laceration as a result of an accident that leaves them permanently disfigured. This person may be eligible to recover damages not only for the pain, but also for the disfigurement and the suffering that can continue into the future. The pain and suffering type injuries to the immediate victim of the crash, and loss of consortium that a loved one, such as a spouse, are both considered non-economic damages in that they are not based on economic losses, like medical bills and lost earnings. Also, both are intended to compensate injured victims with losses, like psychological trauma associated, emotional distress, or loss of enjoyment of life caused by the crash. To receive an award for pain and suffering, the victim and his or her personal injury lawyer will need to collect as much evidence as possible documenting the impact the crash had on their life.
Punitive damages – These are damages designed to punish the defendant and serve as a deterrent to others that may engage in similar wrongful or dangerous behavior. Punitive damages can be substantial if an injury attorney proves that a defendant's behavior was recklessly indifferent to human life or safety, or malicious. In 2019, our firm won a jury verdict that included $2 billion for punitive damages. While the verdict was later reduced, it sent a strong message to the defendant and helped pave the way for settlement agreements worth billions for thousands of plaintiffs with the same injury.
Request your free consultation with our leading personal injury lawyers in California by calling (855) 948-5098 or contacting us online today!
How to Find a Personal Injury Lawyer for Your Claim
When deciding on an injury lawyer, you should hire someone that you feel comfortable with and that has a demonstrated track record of success handling cases like yours. Remember, some personal injury claims can last years, so you want to make sure you like your lawyer and that you have trust in their abilities to earn full and fair compensation.
One way to research a lawyer's skill and communication with clients is to read client reviews on Google, Yelp, and elsewhere. If previous clients with similar cases have good things to say about your preferred lawyer, this should give you confidence in their ability to get results on your behalf.
As you get referrals and do more research, you should prepare some questions to ask potential lawyers. Some questions to consider:
How long has the attorney litigated personal injury cases?
Does the attorney have experience negotiating with insurance companies? If so, what are some injury settlement examples they can share?
Has the attorney previously handled cases that share similarities to your case? If so, how did those cases turn out?
Does the lawyer and his or her law firm have the staff and resources needed to win your case?
Does the lawyer have experience at trial? If so, what are some example verdicts?
Personal Injury Claims We Handle
The accident lawyers at Wisner Baum have decades of experience holding negligent companies accountable in personal injury cases. Since 1985, our attorneys have recovered billions for victims injured in the following types of cases:
Some of our noteworthy personal injury settlements and verdicts include:
$2 billion jury verdict won for a California couple in consumer product liability case.
$105 million settlement reached for a multi-client pharmaceutical injury case.
$17.5 million settlement reached for the wrongful death of a passenger in a major US aviation accident.
$15 million settlement reached for a fatal accident involving a major truck company.
$12 million settlement for a passenger injured in a helicopter crash.
$10 million settlement for a school bus crash.
$8.5 million verdict in a truck accident trial.
Hundreds of verdicts and settlements worth $1 million or more.
Do I Need an Attorney?
After sustaining an injury in an accident, you may feel like you can handle your affairs without hiring an attorney. You have the right to represent yourself in a personal injury claim, but statistics show that you are better off retaining a lawyer to be your advocate. A study conducted by the Insurance Research Council found that the average person receives a settlement 3.5-times larger when they hire an injury attorney to represent their interests when compared to those that represent themselves.
Insurance companies may try and convince you that a settlement offer they give you is the best you are going to get, even if you hire a lawyer. In our experience, when insurers do this, they are simply trying to scare you into accepting an offer that will limit their financial liability. Even if you are certain that you want to accept an insurance settlement, let a lawyer review it so you can be confident you are not shortchanging the value of your claim. Remember, attorneys usually offer free case evaluations, so talking to a lawyer before you sign on the dotted line is a good idea.
How Long Do You Have to File a Lawsuit?
The time limit or deadline for filing a personal injury lawsuit is set by the statute of limitations. If you sustained injuries in a crash, you must timely file your case within your state's statute of limitations, though extenuating circumstances may affect the allowable time you have to file.
In California, for example, personal injury claimants must file their case within two years of the date of the accident. If a person could not have reasonably discovered an injury on the date of an accident or incident, they may have an additional year from the date of discovery. Some other states allow for delayed discovery.
Can You Still File a Claim After the Statute of Limitations Expires?
In most cases, you will have to file your injury case within your state's statute of limitations. However, in some circumstances, you may still be able to pursue a claim if your statute of limitations has apparently expired. For example, some states like California provide "tolling" provisions, which temporarily stop or pause the statute of limitations period, thus extending your window to file a case. In some cases, especially where your injury was caused by a drug, toxic product, or medical procedure, you statute of limitations might not commence until you discover, or should have discovered, your injury and related it to the drug, etc. Calculating the statute of limitations applicable to your case can be complicated.
To better understand the time limit for filing your case, we recommend that you speak with a lawyer as soon as you can to ensure that you are not time-barred from seeking compensation.
What Does a Personal Injury Lawyer Do?
A personal injury lawyer must take the following actions as soon as work begins on a case:
Ensure that the injured person has received, or continues to receive, all necessary treatment and that all relevant records and bills are procured and organized.
Determine which individual and/or entity is or may be at fault.
The personal injury attorney may also have a choice as to whether to file in federal or state court, and thus is able to select the more advantageous forum.
Determine whether "notice" provisions are required.
Develop a discovery strategy.
Identify and retain experts as may be required to prove your case, both as to fault and extent of injury.
They must select the most appropriate jurisdiction for your injury claim:
An essential consideration in a case is to determine which courts are legally empowered to hear the case. These courts are said to have "jurisdiction" over the causes of action and the parties. The personal injury attorney must balance the applicable states' laws, the profiles of the judges who might hear the case, and the jury makeup of the various courts in which the suit may be filed. Only after weighing and balancing these factors can an appropriate decision be made as to where the action should be filed. Then, of course, the attorney must scrupulously follow whatever detailed procedural rules apply to the chosen jurisdiction.
They must prepare your claim as if it will go to trial:
Traditionally, defendants settle personal injury claims favorably to a claimant only when they must; they tend to hold onto a claim as long as possible in order to keep their money actively earning interest for them and in anticipation of possibly a less expensive settlement later. Optimum injury settlements usually occur because the defendants recognize that your law firm has experienced lawyers, and the resources, to conduct an aggressive, vigorous trial if they do not come to reasonable settlement terms.
To counter this tendency, the attorneys representing the claimant must maintain constant pressure on the defendants. This is done by successful preparation and prosecution of the claim, and a clear message to the defense that, in the absence of a fair settlement, your lawyers can and will take your case to trial. The decision to settle or proceed to trial is always the client's to make.
Should I Hire Personal Injury Lawyer Near Me?
Personal injury cases can be complicated but getting you full and fair compensation does not have to be. When a crash happens and you need an attorney, it is natural to start looking for local law firms in your city or community. At Wisner Baum, we have several offices throughout the country and the backing of a nationwide firm with resources and experts needed to strengthen your claims.
Our Office Locations
Bakersfield (Satellite)
Ontario (Satellite)
Sacramento (Satellite)
Washington DC (Satellite)
Hiring an experienced personal injury lawyer with proven results gives you the chance to exercise your legal rights without sacrificing time and effort that would be better-spent healing from your injuries. Our mission is not just to earn maximum compensation in your behalf; it is also to hold the responsible party accountable for the harm they have caused you and your family.
Call (855) 948-5098 or contact us online to schedule your free consultation with our reliable California personal injury lawyers today!