Dec. 11, 2017 – Misiones Province, Argentina — Germany's international broadcaster Deutsche Welle (DW) is shining a light on the health effects suffered by farmers and their families in Argentina, a country known for its use of genetically modified crops and herbicides like Monsanto's Roundup.
DW produced and aired a documentary that shares the stories of farmers in rural Argentina. According to the film, their use of chemicals like glyphosate (the active ingredient in Roundup) has unwittingly put them and their families at risk for serious health issues, including cancer and birth defects. The documentary also profiles activists and scientists who are working to raise awareness surrounding the wide range of health issues associated with the use of agrichemicals.
Monsanto and its Roundup weed killer are the subject of controversy in Argentina and throughout the world. Thousands of people in the United States have filed lawsuits against Monsanto, accusing the company of concealing known health risks associated with Roundup, including a link to non-Hodgkin lymphoma.
The European Union recently agreed to relicense glyphosate for five years, though the vote affirming the license is now the subject of some controversy. The EU license for glyphosate was issued despite a petition signed by more than 1.3 million EU citizens calling for the chemical to be banned.
Tobacco Farming and Glyphosate in Argentina
The subtropical climate in the Misiones Province of Argentina is optimal for growing tobacco. Much like other parts of the country with similarly agreeable climates, tobacco farming is how many families in this region earn a living.
For more than 20 years, herbicides like Roundup have been used extensively on tobacco and soybean fields throughout the country. The tobacco grown in Argentina is sold to companies in the United States and Europe, and according to the farmers, they must use herbicides like glyphosate to meet the high standards of the buyers. Without agrichemicals, the farmers say their yields would be affected, as would the price they can earn for their crop.
But this fact of life for farmers in Misiones and other parts of the country has not come without serious consequences.
Birth Defects Common in Areas Heavily Sprayed with Herbicides
According to DW, the rate of birth defects in Misiones Province is higher than normal and may be explained by the rise of GMO agriculture and the extensive use of herbicides. Farmers began using glyphosate in 1996 following a Monsanto study that produced positive results. Today, glyphosate accounts for more than half of all agrichemicals used in the country.
After more than 20 years of Argentina glyphosate use, much of the red soil of Misiones Province has become contaminated, according to DW. "Everyone around here uses pesticides," says Ricardo Rivero, who is one of a growing number of Argentine advocates fighting to stop the use of glyphosate and other agrichemicals in the country.
Rivero came to learn of the potential link between glyphosate exposure and health issues in the course of his work at an energy company in Misiones. He noticed that a lot of tobacco farmers were not paying their bills on time and decided to check in with some of them to learn why.
After doing some research, Rivero found that the reason these farmers were late on their payments was because nearly all of them were caring for sick children. The Texiera's are one of the families that Rivero met. Arnoldo and Rosana Texiera have a five-year-old son named Lucas who was born with a genetic mutation that affects his skin.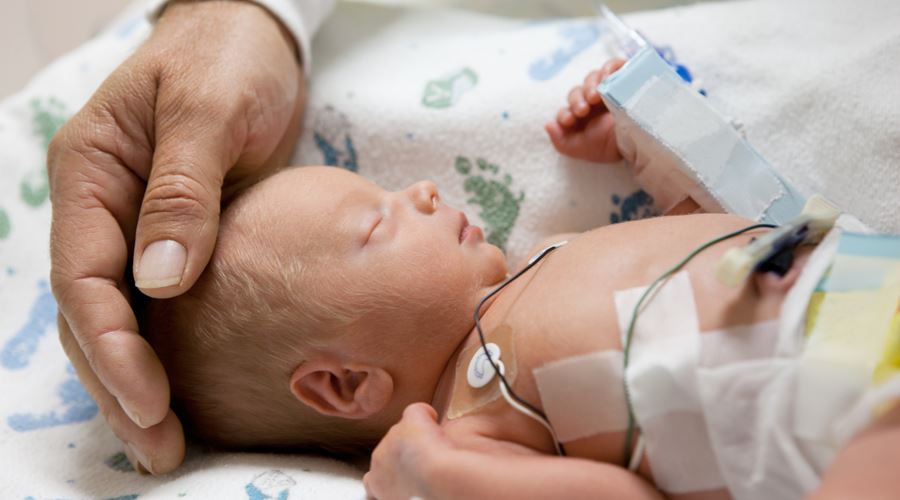 "He has itchy skin," says Arnoldo Texiera of his son, Lucas. "Some of his skin pores have closed so he can't sweat and that raises his body temperature. He feels like his whole body is on fire." With limited resources and access to care, there is little the family can do to treat Lucas' condition.
For many years, Arnoldo Texiera sprayed herbicides like Roundup on his tobacco farm. Like other farmers in the area, he did so to increase the value of his crops, knowing that a failed harvest could be devastating for his family. He did not wear any protective gear during the spraying glyphosate, and had no idea that exposure came with any health risks.
When Rosana was six months pregnant with Lucas, she wore shorts and sandals while spraying herbicides around the house. Neither she nor her husband thought anything of it because there were no warning labels on the chemicals. Both assumed that what they were doing was safe.
"We're all living with the effects of using pesticides. There has to be a connection, but no one talks about it. Everyone here is sick, and no one warned us. It is these poisonous chemicals that did this, nothing else."
With Lucas' health in mind, the Texiera family moved away from the tobacco field and sold their crops. Without the farm, money has become a concern. Still, Arnoldo is not angry about his family's plight.
"I'm not angry, I'm sad. If we have more children, they could end up with the same condition. No one understands what we are going through…life is hard right now."
Based on what he has seen among the many families he has come into contact with, Ricardo Rivero agrees with Arnoldo that the agrichemicals used by farmers are leading to increased rates of birth defects and other health issues.
"My grandparents' generation grew up healthy, but many of the people of my generation are sick because we work in the fields," says Rivero. "We used to grow tea and coffee plants and tobacco, harvesting the crops by hand. We didn't use chemicals. Today, the work is easier, but it has damaged our health."
Argentine Doctors Raise Alarm Bell on Glyphosate DNA Damage
Hugo Demaio is the chief neurosurgeon at a pediatric clinic in Posadas, the capitol city of Misiones. Dr. Demaio and Dr. Mario Barrera, who succeeded de Mayo after his retirement at the clinic, are on the front lines of researching and treating the link between glyphosate exposure and DNA damage.
Dr. Demaio was the first to notice the higher-than-average birth defect rate among individuals from rural areas that use herbicides like glyphosate in high numbers. Some of Dr. Barrera's current patients are little girls who suffer from a variety of health issues related to a genetic mutation in their X chromosome. According to Barrera, the mothers of these little girls share a common trait—they were exposed to herbicides while pregnant.
"Even if the entire local environment is contaminated, it does not mean that all children will become sick," says Dr. Barrera. "But when the father is exposed to herbicides, they are absorbed into the body and alter his DNA. He then passes that genetic mutation on to his children. You can't just fix the problem by moving to another town—their DNA has been permanently damaged."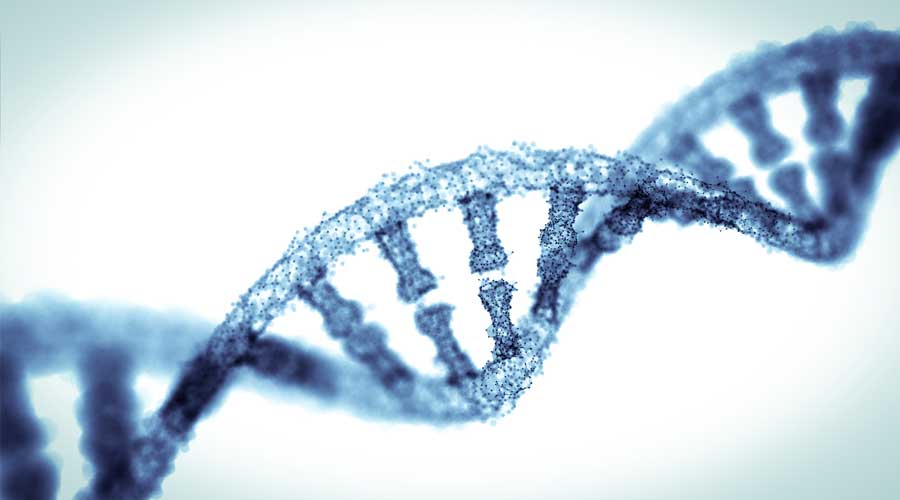 While Demaio and Barrera were the first to make the connection between glyphosate exposure and birth defect rates, other researchers throughout Argentina began delving into the issue further. In 2009, published research showed a high rate of miscarriages, six-fold increase in heart defects among newborns, and a five-fold increase in new cases of cancer in young children.
Monsanto rejected the findings. In a statement released shortly after the research was published, the company said: "Toxicological studies on animals have shown that glyphosate does not cause cancer, impairment of the immune system, birth defects or problems in the reproductive system."
Activism, Awareness in Argentina Glyphosate Issue Could Turn the Tide Against Monsanto
Sofia Gatica heads an Argentine activist group called the Mothers of Ituzaingo. Ituzaingo, a city within the greater Buenos Aires metropolitan area, is home to GMO soybean fields that are routinely sprayed with Roundup.
Sofia's path to activism against agrichemicals was borne from tragedy. She lost her daughter to renal failure when she was only three years old, and her son's health issues are so severe, he has difficulty walking. Sofia believes her children's health problems were caused by exposure to agrichemicals.
Not long after Sofia made this connection, she organized a group of other concerned mothers to protest Monsanto and the chemicals they believe are poisoning communities in Argentina. "They are killing our children and they want us to keep quiet about it," she says.
After noticing the high rate of cancer in her community, Sofia and the Mothers of Ituzaingo decided to catalog the illnesses around them. They created a map showing all known illnesses in in their community, including various forms of cancer. Their homegrown study revealed that Ituzaingo's cancer rate was a staggering 41 times greater the national average.
The map also shows that many of the cancer cases were found in close proximity to the GMO soybean fields sprayed with chemicals. "The farm owners sprayed chemicals everywhere," Sofia says. "Our community is right in the middle of the spraying area."
13 Million People in Argentina Have Been Exposed to Agrichemicals
Like other countries around the world, the farming community in Argentina has come to rely on glyphosate and other agrichemicals. But as we have seen, that reliance comes at a serious cost to human health. Agrochemical companies have earned billions from Argentina glyphosate herbicide sales while more than 13 million of the country's inhabitants have been exposed to their chemicals.
In 2014, Sri Lanka decided to ban glyphosate after published research found a link between glyphosate exposure and renal failure, a common health issue among Sri Lankan farmers. With a similarly dramatic rise in the rate of birth defects and cancer in Argentina, at what point will the country's regulators, lawmakers and citizens decide that enough is enough?