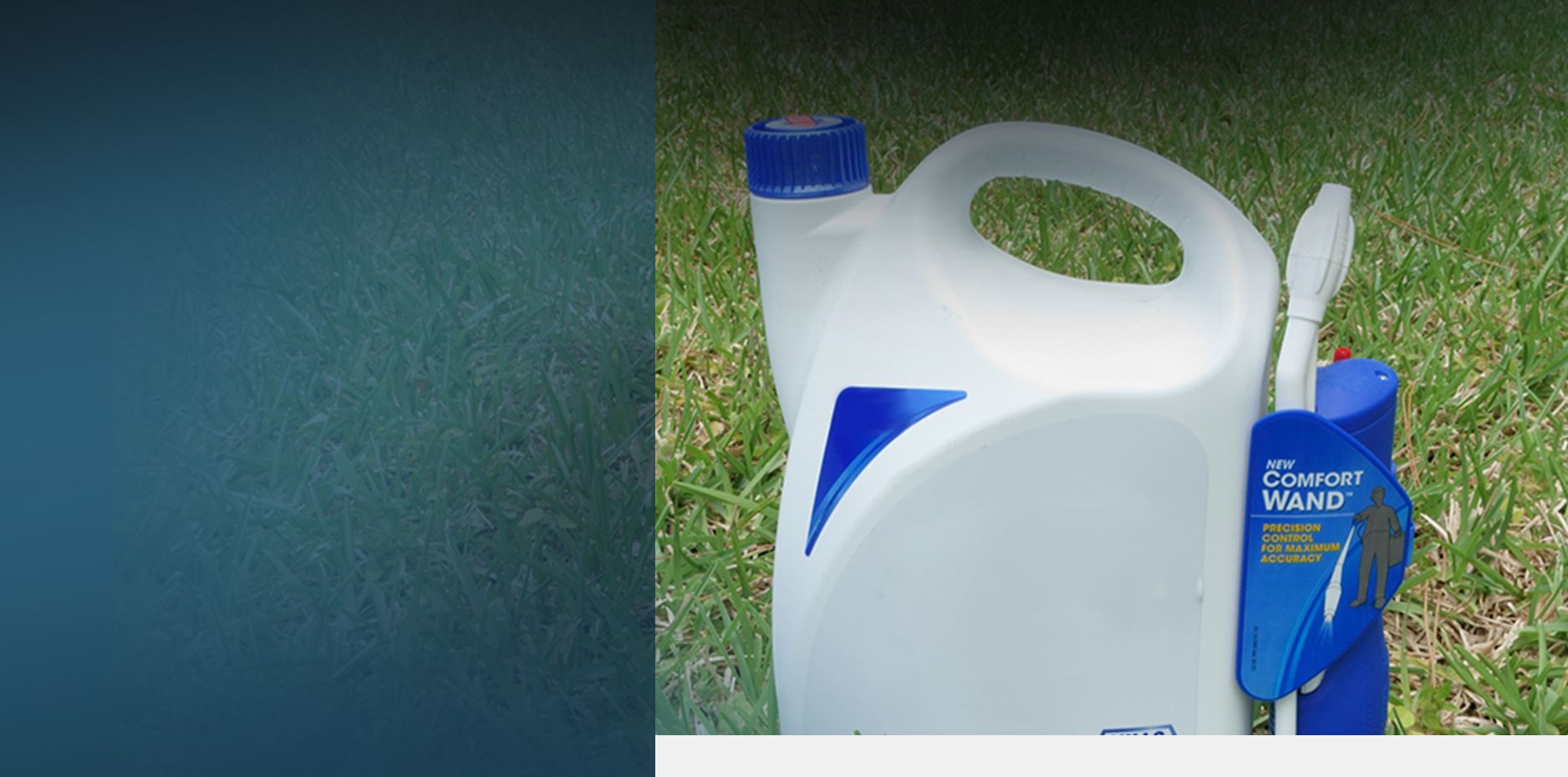 Monsanto Roundup Lawsuit Client Focused. Trial Ready. Billions Won.
National Reach & Recognition

Our team was the only attorneys in America to serve on the trial teams for all three of the first Monsanto Trials

Experienced Legal Counsel

The Wisner Baum attorneys obtained a $2 billion jury verdict in Pilliod et. al v. Monsanto Co., the ninth largest personal injury verdict in U.S. history.

Proven Track Record

We have helped negotiate $10.9 billion in Monsanto Roundup settlements on behalf of clients nationwide.
Monsanto Roundup Lawsuit
We are no longer accepting Monsanto Roundup lawsuit cases.
Monsanto Roundup (glyphosate) weed killer is designated as a probable human carcinogen by the International Agency for Research on Cancer (IARC), an arm of the World Health Organization (WHO). Farmers, farmworkers, landscapers, gardeners, and others who use Roundup weed killer or other glyphosate-based herbicides are at risk for developing non-Hodgkin lymphoma and other forms of cancer.
Faced with the prospect of paying massive medical bills and losing wages due to a cancer diagnosis, consumers from across the United States who were exposed to Roundup are making the decision to file a Roundup cancer lawsuit against Monsanto (now Bayer).
Roundup Settlement Update - Monsanto (Bayer) Agrees to Pay $10.9 Billion
On June 24, 2020, Bayer AG publicly announced that the multinational company had reached Roundup settlement agreements in principle with five of the leading law firms in the Roundup cancer litigation. The agreements would resolve more than 100,000 Roundup lawsuits for roughly $11 billion.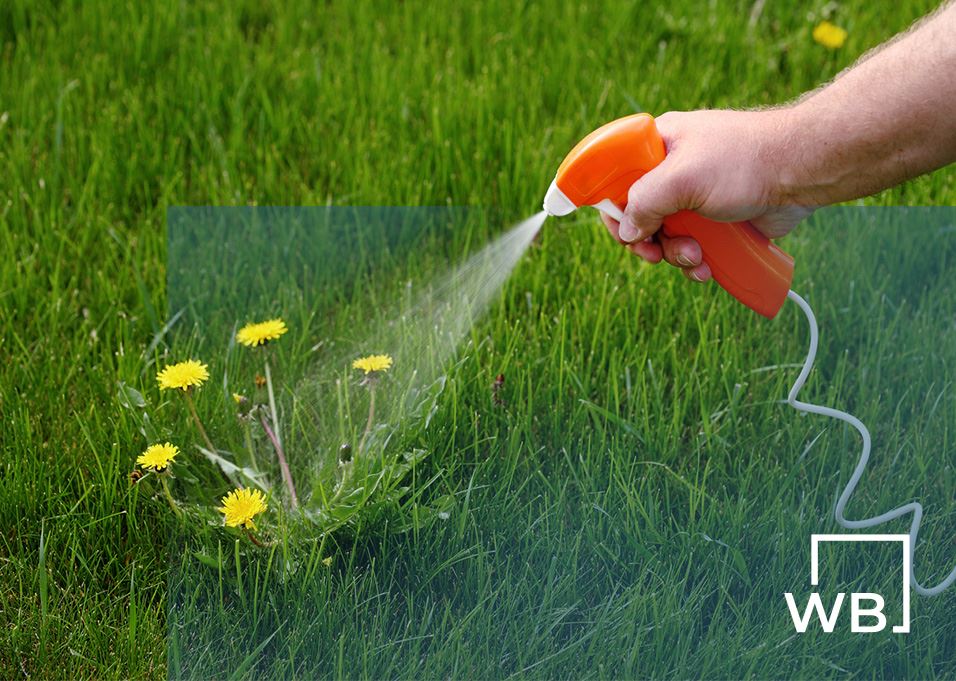 CALL

(855) 948-5098
Contact our experienced attorneys to learn about your legal options. Your consultation is free and confidential.
Roundup Lawsuit
Roundup (glyphosate) is a Monsanto herbicide used by farmers, gardeners, maintenance workers, agricultural workers, and many others as an all-purpose weed killer. Since Roundup first entered the market in the 1970s, Monsanto has denied claims that Roundup causes cancer, insisting that Roundup is safe. A Monsanto advertisement once noted that Roundup is "safer than table salt."
But according to internal Monsanto emails now known throughout the world as The Monsanto Papers, Monsanto has known for several decades that Roundup (glyphosate) causes cancer. Rather than informing consumers about the glyphosate cancer risk, Monsanto buried the risks as sales of Roundup continued to skyrocket.
In March of 2015, IARC surveyed the published research on Roundup cancer links and concluded the blockbuster herbicide is "probably carcinogenic to humans." The cancer agency further concluded that the cancer most associated with exposure to glyphosate is non-Hodgkin lymphoma.
Outraged by Monsanto's deception, more than 100,000 people have made the decision to file a Roundup lawsuit alleging exposure to Roundup causes cancer.
Our firm represents thousands of people who are pursuing justice against Monsanto (now Bayer) because they do not want what happened to them or a member of their family to happen to anyone else. They want consumers to have the choice— to know the health consequences associated with using a product. If they would have known that Roundup was a carcinogen, they never would have used the product.
\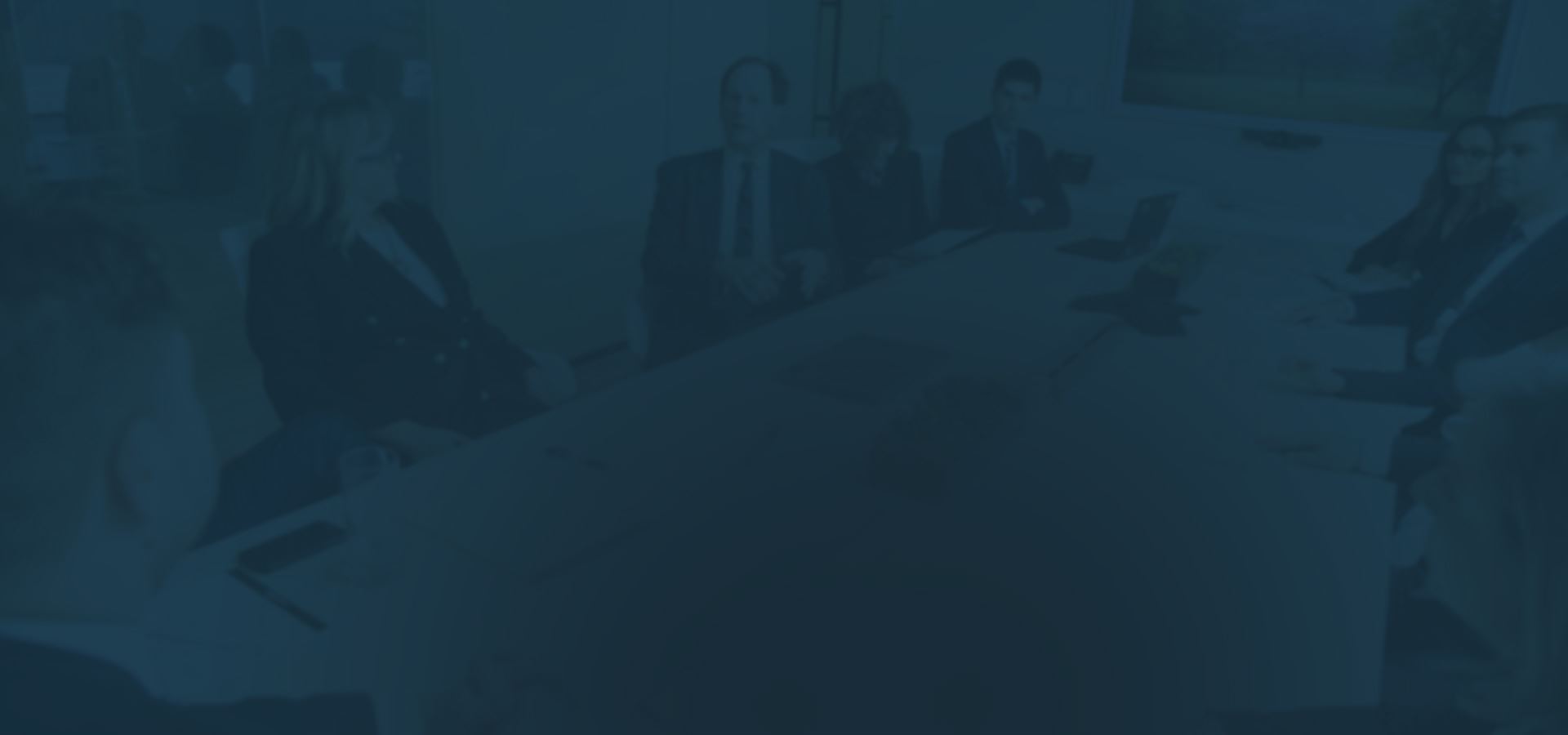 The Only Roundup Cancer Attorneys in America to Serve on the Trial Teams for All Three of the First Monsanto Trials
The first three Roundup cancer lawsuits to proceed to trial resulted in a combined $2.424 billion in jury verdicts. Wisner Baum is the only law firm in the country to serve on the trial teams for all three of the first Monsanto lawsuits to go before juries. In two of those trials, Wisner Baum attorney R. Brent Wisner served as co-lead trial counsel.
Monsanto Hit with Historic $2 Billion Verdict Losing Third Straight Roundup Trial

Pilliod et al. v. Monsanto Co.
Roundup Link to Cancer
In this series of videos, Wisner Baum attorney, R. Brent Wisner, discusses the link between Roundup / glyphosate exposure and non-Hodgkin lymphoma. We also feature videos about the tragic case of Jack McCall and other clients who spoke at an important press conference in California, to support the State of California involving its Prop 65 glyphosate cancer warning. You will also see a video of Mr. Wisner delivering the historic closing argument in the first Roundup cancer case to be tried against Monsanto.
"Monsanto's history is one full of vast lies. They mislead people, promise that their products are safe and make a lot of money by doing so. And when things get uncomfortable, they simply move on to another product. This strategy has proven successful for over 100 years." - Brent Wisner
Wisner Baum and Co-Counsel Defeat Monsanto in First Three Roundup Trials
We and The Miller Firm are the only attorneys in America to successfully defeat Monsanto in multiple trials. Our firm served on the trial teams in Johnson v. Monsanto Co., Hardeman v. Monsanto Co., and Pilliod v. Monsanto Co., which resulted in over $2.4 billion in combined jury verdicts.
Pilliod v. Monsanto Co.
After years of spraying Roundup weed killer, Alva and Alberta Pilliod both developed non-Hodgkin's lymphoma. The California couple filed a Roundup lawsuit alleging design defect and failure to warn against Monsanto. The Miller Firm asked us to partner with them in conducting the trial for the Pilliods. Roundup lawyer R. Brent Wisner served as co-lead trial counsel, with Michael L. Baum and Pedram Esfandiary also serving on the trial team, among others.
On May 13, 2019, the jury awarded Alberta over $37 million in compensatory damages and awarded Alva over $18 million in compensatory damages. The jury also awarded the couple $2 billion in punitive damages. The jury trial was completed over roughly six weeks.
The trial court conditionally denied Monsanto's motion for a new trial, contingent on the Pilliods accepting reduced compensatory and punitive damages worth $87 million in total. The Pilliods accepted the reduced damages.

Monsanto appealed the decision, but the Court of Appeals upheld the reduced verdict in 2021. The California Supreme Court later denied Monsanto's request for further review of the Court of Appeals' decision.
In 2022, Monsanto asked the Supreme Court of the United States (SCOTUS) to review the verdict. On June 27, 2022, SCOTUS denied the petition for a writ of certiorari.
"After years of racking up loss after loss in this case, Monsanto can no longer avoid responsibility for the unspeakable harm they have caused Alva and Alberta Pilliod," said Roundup lawyer R. Brent Wisner. "The high court's decision is further proof that Monsanto's only path in this litigation is through the trial courts, which is the way it should be. I am personally looking forward to trying a case against Monsanto this fall in California, my first since the Pilliod trial. Despite Monsanto's recent victories, I am confident that our team can repeat the success we enjoyed in the first three Roundup trials."
Hardeman v. Monsanto Co.
Edwin Hardeman filed a Roundup lawsuit alleging the weed killer caused his non-Hodgkin's lymphoma through his attorneys Jennifer Moore and Aimee Wagstaff. His lawsuit against Monsanto was the first federal Roundup cancer lawsuit to proceed to trial before U.S. District Judge Vince Chhabria. Attorneys Moore and Wagstaff asked our firm to help them conduct the trial for Mr. Hardeman. Roundup attorneys R. Brent Wisner, Michael L. Baum, and Pedram Esfandiary served on the trial team.
On March 27, 2019, a jury awarded Edwin Hardeman $5,267,634.10 in compensatory damages and $75 million in punitive damages. The district court later reduced the jury's punitive damages award to $20 million.
On May 14, 2021, the Ninth Circuit Court of Appeals affirmed the district court's judgment in favor of Mr. Hardeman. Months later, Monsanto submitted a petition for a writ of certiorari with SCOTUS. Several amicus briefs were subsequently filed, including one from the Justice Department saying Monsanto's writ of certiorari should be denied.
On June 22, 2022, SCOTUS denied Monsanto's petition for a writ of certiorari, allowing Mr. Hardeman's final judgment of $25.2 million to remain intact.
"The decision is not surprising, but it is welcomed," said Roundup lawyer R. Brent Wisner. "Monsanto will never get the 'magic' preemption bullet it hoped for. This litigation will continue to be fought in the trial courts, in front of juries, like it should be."
Johnson v. Monsanto Co.
Our FAQ
Frequently Asked Questions
Have questions? We are here to help. Still have questions or can't find the answer you need? Give us a call at 855-948-5098 today!
If I File a Roundup Lawsuit, Am I Joining a Monsanto Class Action?

No, the individual Roundup lawsuits over the link to non-Hodgkin lymphoma are not part of a Monsanto class action. The individual Roundup cancer lawsuits seek remedy for injuries (non-Hodgkin lymphoma) sustained as a result of being exposed to Roundup and its active ingredient, glyphosate.

Roundup class actions against Monsanto are related to allegations of false and misleading information on the Roundup label and don't involve personal injury or wrongful death claims. According to the class actions, Monsanto continues to mislead consumers by representing glyphosate, the active ingredient in Roundup, as targeting an enzyme that is "found in plants but not in people or pets."

The Monsanto class actions (filed in multiple states) allege that the enzyme glyphosate targets exist in people and pets. Per the class actions:

"Glyphosate functions as a biocide by inhibiting the enzyme 5-enolpyruvylshikimate-3-phosphate ("EPSP") synthase, disrupting the fifth of six enzymatic steps in the shikimate pathway, which processes aromatic amino acids in certain organisms. Although humans and other mammals themselves do not have a shikimate pathway, the shikimate pathway is present in bacteria, including beneficial bacteria that inhabit the mammalian gut and are essential to overall health. EPSP is therefore "found in . . . people [and] pets. Just like it inhibits EPSP synthase in weeds, the active ingredient in Roundup inhibits EPSP synthase in these human and pet gut bacteria, and just like it targets weeds, the active ingredient in Roundup targets the human and pet gut bacteria."

What is the Difference Between an Individual Roundup Lawsuit and the Roundup Class Action?

Individual lawsuits against Monsanto seek remedy for personal injuries (non-Hodgkin lymphoma) sustained as a result of exposure to Roundup. Farmers, farm workers, horticulturalists, landscapers, gardeners, government employees, and a host of other people have filed individual lawsuits against Monsanto based on allegations that Monsanto knew about the link between exposure to Roundup and non-Hodgkin lymphoma, but failed to warn consumers.

The Monsanto Roundup class action, on the other hand, involves consumers who say they would never have purchased Roundup products had they known that glyphosate targets an enzyme that exists in the human body and the bodies of certain mammals, contrary to Monsanto's marketing.

Anyone who purchased certain Roundup products and are not participating in a personal injury or wrongful death lawsuit can participate in the Monsanto class action over the misbranding of Roundup. Claimants are not required to prove that they suffered personal injuries as a result of using the product, only that they purchased the product.

Wisner Baumare not only amazing attorneys, but more importantly they are activists. They are about changing the systems which got us into trouble in the first place. They understand their role in the process of making change. Attorneys have the fortunate ability to go into the company files during the investigative process. They see the companies' behaviors and work hard at getting confidential documents declassified that have true public health benefit. — Kim Witczak.

Does Roundup Cause Non-Hodgkin Lymphoma?

How Does Glyphosate Cause Cancer?

Studies show that exposure to Roundup and its active ingredient, glyphosate, can cause DNA damage and DNA strand breaks, an important precursor to cancer. IARC specifically assessed the genotoxicity of Roundup (the property of chemical agents that damages the genetic information within a cell causing mutations, which may lead to cancer) and concluded that "[t]here is strong evidence that glyphosate causes genotoxicity."

Roundup exposure can also induce oxidative stress, which is thought to be involved in the development of numerous conditions, including cancer, autism, and Parkinson's disease. In addition to DNA damage and oxidative stress, some scientists have suggested Roundup exposure can lead to a chronic inflammatory state in the gut, as well an impaired gut barrier, which can increase the risk of cancer.