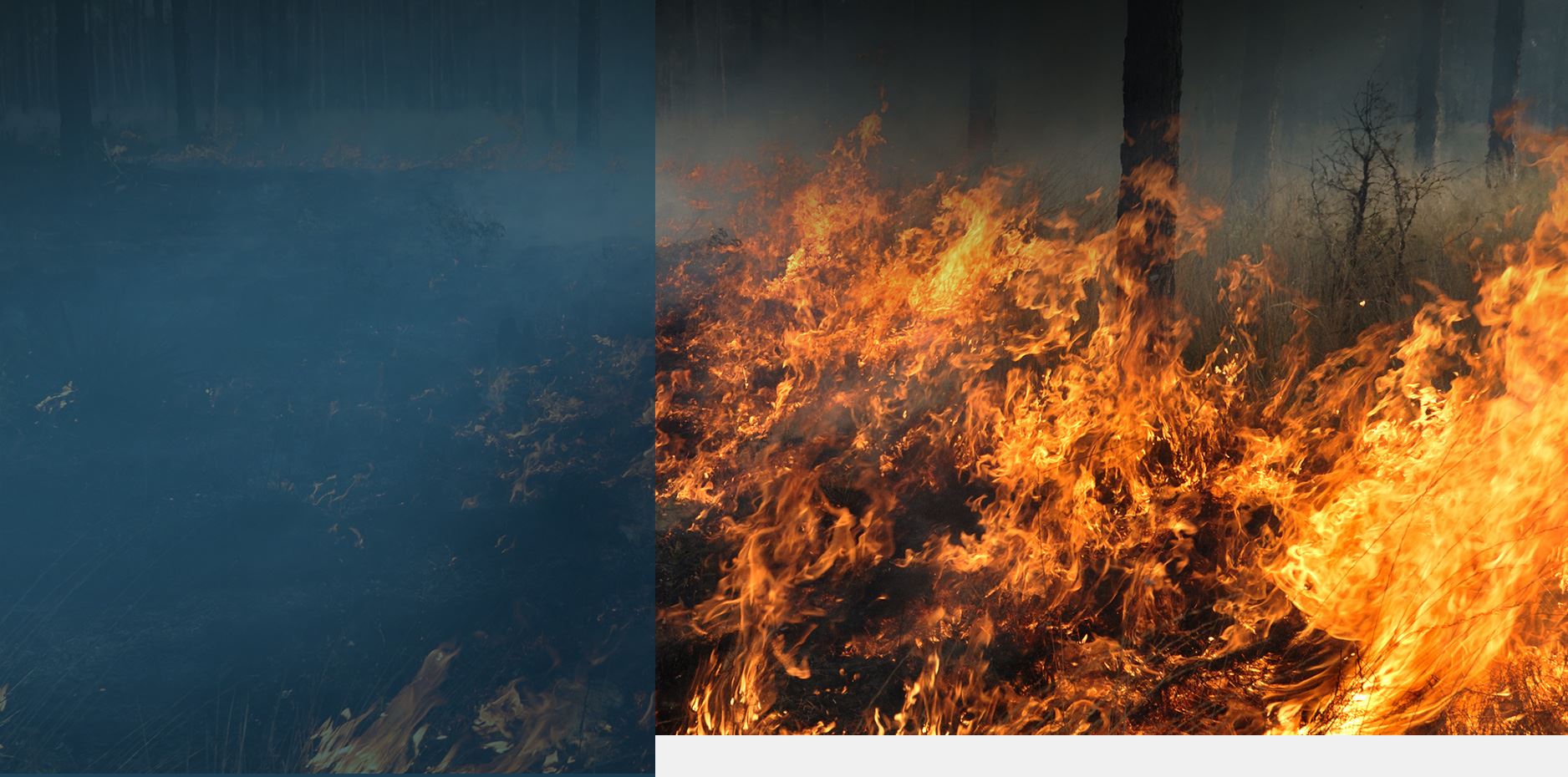 Woolsey Fire Lawsuit Client Focused. Trial Ready. Billions Won.
Woolsey Fire Lawsuits
Seeking Fair Compensation for California Wildfire Victims
In 2018, Southern California was ravaged by the massive Woolsey Fire (also known as the Malibu Fire,) which began around 2 pm on November 8th between Simi Valley and Chatsworth and scorched its way across more than 97,000 acres in a matter of days. The California wildfire was first reported two minutes after an outage occurred at Southern California Edison's Chatsworth substation.
Southern California Edison's role in the fire is currently under investigation. The Woolsey Fire started the same day as the deadly Camp Fire in Northern California which was caused by negligence on the part of Pacific Gas & Electric Company (PG&E). At Wisner Baum, some of our own staff and lawyers were evacuated during the Woolsey Fire and have been volunteering aid to friends and neighbors in their communities.
For more information about how our Los Angeles attorneys can help you seek compensation after the Woolsey Fire, call (855) 948-5098 or submit our online contact form today.
How Much Damage Did the Woolsey Fire Cause?
In total, the Woolsey Fire forced 250,000 people to flee their homes in Los Angeles and Ventura counties. Three people died in the Malibu fire, including two victims who were found in a car at Mullholland Highway. It appears they were attempting to flee the fire before being overcome by flames. The fire also took the life of Dr. Alfred deCiutiis, who was killed while in his Agoura Hills home. His brothers hired our firm to represent them in a wrongful death lawsuit against Southern California Edison that we filed on April 16, 2019.
The damage to homes and property has also been substantial, with hundreds of houses destroyed, 83% of National Parks Service land in the Santa Monica Mountains National Recreational Area burned, and more than 150 square miles of fire damage.
The fires primarily affected these areas:
Agoura Hills
Bell Canyon
Calabasas
Camarillo
Hidden Hills
Malibu
Newbury Park
Oak Park
Simi Valley
Thousand Oaks
Topanga
Westlake Village
West Hills
How Did the Woolsey Fire Start?
What exactly started the Woolsey fire is still unknown, but CAL Fire (the California Department of Forestry and Fire Protection) started their investigation into Southern California Edison's role in the blaze. The company reported an outage at its Chatsworth substation at 2:22 pm on November 8, 2018. That report of a circuit disturbance came only two minutes prior to the first sightings of the Woolsey Canyon fire at the same address.
If Southern California Edison's equipment is found responsible for causing the fire, California law requires the utility to pay for all of the damages caused by the fire, including lost homes, businesses, and property, as well as medical bills arising from any injuries and potentially significant amounts to the families of those who lost loved ones. If the company is found to have started the fire because of negligence, instead of faulty equipment, the company can be forced to pay additional damages.
Woolsey Fire victims have multiple options to pursue compensation for losses. Those with a homeowner's insurance policy that covers wildfires can file an insurance claim to repair, rebuild or replace their home and property. Victims may also choose to file a claim for relief with the Federal Emergency Management Agency (FEMA). Very often, however, the only way a victim of the fire can recover for all the losses and harms suffered is through a lawsuit against the entities responsible for causing the fire. Such lawsuits are separate from FEMA and insurance relief and can take place even if you don't have insurance coverage.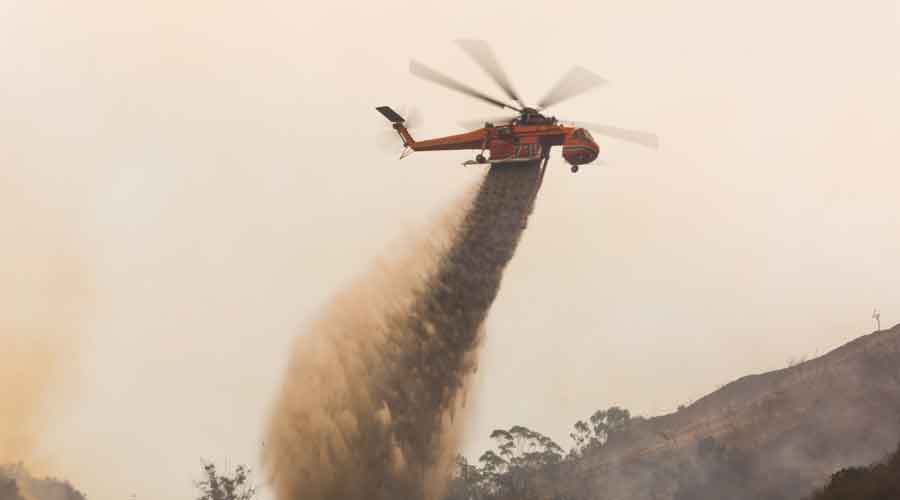 Southern California Edison Involved in Multiple California Wildfires
This is not the first time that Southern California Edison has come up during a California wildfire investigation. In the past, Southern California Edison has been fined heavily for lying, misrepresenting evidence, and even destroying evidence related to its role in the 2007 Malibu Fire. Southern California Edison (SCE) later admitted fault for allowing their power lines to be overloaded despite an assessment warning of that exact outcome. SCE eventually settled the lawsuit brought against them by the California Public Utilities Commission for $37 million.
It was also fined over similar issues after a 2011 Santa Ana windstorm left over 400,000 people without power.
In December 2017, the Thomas Fire raged across Southern California, killing two, destroying over 1062 structures, including more than 700 homes, burning upwards of 280,000 acres, and triggering the Montecito mudslide that would kill an additional 21 people. Southern California Edison later admitted that its equipment was associated with at least one of the two ignition points for the fire and currently faces multiple lawsuits over their actions in causing the wildfire.
If you lost a home, were injured, or had a loved one perish in a California wildfire like the Woolsey Fire, contact Wisner Baum or call us at (855) 948-5098 to speak with a wildfire lawyer today.
Seeking Justice for Those Harmed by Preventable Fires
Our experienced Los Angeles litigators have teamed up with renowned environmental attorney, Robert F. Kennedy, Jr., Malibu-resident and respected trial lawyer, Brian Strange, and fire experts Michael Vergon and James Finneran to further investigate Southern California Edison's part in Woolsey Fire. Before moving into private practice, Michael A. Vergon worked for 24 years as a Special Agent for the U.S. Department of Justice Bureau of Alcohol, Tobacco Firearms and Explosive (ATF). During his last 15 years at the ATF, Mike earned his certification as a Certified Fire Investigator, working as a Senior Special Agent. James M. Finneran is a Certified Fire Investigator and a Certified Fire and Explosion Investigator with over 35 years of experience in determining the cause of fires, electrical evaluations, and product failure analysis.
Ronald Goldman has extensive experience dealing with complex personal injury and wrongful death cases related to negligent companies. Mr. Goldman is a board certified by the National Board of Trial Advocacy. Also part of our team of California wildfire team: Michael Baum, the firm's managing shareholder. Michael first litigated fire cases in 1987, when we was on the team that represented many of the guests who died in the Dupont Plaza Hotel fire in Puerto Rico, one of the deadliest hotel fires in U.S. history.
$2.0 Billion Verdict Personal Injury

In May of 2019, the jury in the case of Pilliod et al. v, Monsanto Company ordered the agrochemical giant to pay $2.055 billion in damages to the plaintiffs, Alva and Alberta Pilliod, a Bay Area couple in their 70s.

$105 Million Settlement Pharmaceutical Settlement

Wisner Baum obtained $105 million on behalf of multiple clients involved in a pharmaceutical negligence case.

$18 Million Settlement Whistleblower Settlement

Wisner Baum secured an $18 million settlement against the Boeing Company for overcharging the U.S. government on aircraft maintenance.

$17.5 Million Settlement A Major US Plane Crash

Wisner Baum obtained a $17.5 million settlement on behalf of a client who was killed in a major U.S. plane crash.

$15 Million Settlement Truck Accident

Our firm successfully negotiated a $15 million catastrophic injury settlement for our clients. The case stemmed from a Southern California accident involving a commercial truck and a pedestrian. Client-Focused Representation
REVIEWS & TESTIMONIALS
We believe our track record speaks for itself. But you don't have to take our word for it. See what our clients have to say about working with us.
"I Can't Imagine a Better Law Firm"

Multiple lawyers recommended Wisner Baum to me and I have been consistently impressed with the quality of their work.

- Best Law Firms Survey

"They Are About Changing the Systems..."

Wisner Baum are not only amazing attorneys but more importantly, they are activists. They are about changing the systems which got us into trouble in the first place. They understand their role in the process of making change.

- Kim Witczak

"Top Legal Minds in the Country"

The Wisner Baum firm has some of the top legal minds in the country; they are driven, determined, trustworthy, ethical and passionate.

- From Best Lawyers® Best Law Firms

"Diligent & Professional Representation"

Thanks to your efforts I was able to recover from a tragic experience and turn my life around for the best.

- W.T.

"Our Best Interest Was Always Number One on Your List"

A special thank you to your Spanish-speaking staff for the extra effort put into this case. The language barrier was never a problem, and we are so very thankful to them. Your name holds much respect in our family.

- G.C. & C.C

"We Have Never Met a More Wonderful Group of People"

It is obvious that the people at Wisner Baum believe in what they do. And that you all really care about your clients.

- The B. Family

"They Worked Very Hard and Kept in Contact, Which Is Very Important to Me"

I appreciate that you care about how I feel and that you take time to use your talents to ensure your every contact with me is warmly professional.

- A.D.B.

"Your Expertise in This Field Gave Me the Utmost Trust and Confidence"

I wanted a fair settlement within an appropriate time frame, and without any public scrutiny. With your hard work and dedication, we were able to achieve those goals.

- T.O.