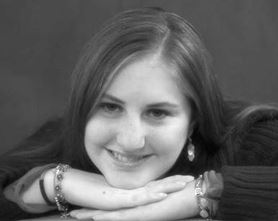 The City of Petaluma, California is amongst three defendants named in a lawsuit filed last week by the Los Angeles law firm of Baum, Hedlund, Aristei, and Goldman on behalf of a woman who was severely injured in a 2011 truck accident while legally crossing a street in Petaluma.
Also named in the lawsuit are the truck driver, Joseph Ramon Jones, and his employer, Matheson Postal Services, Inc., of Sacramento. The case was filed on November 22, 2012, in California Superior Court, Sacramento County, at the Gordon B. Schaber Courthouse. The lawsuit seeks unspecified damages.
The lawsuit alleges that on November 5, 2011, that Heather Kontos, 22-years-old, was legally crossing the intersection at East Washington Street and North McDowell Boulevard in Petaluma after 6 a.m. at a legal crossing, following a "walk" signal when Joseph Ramon Jones, driving a Matheson Postal Services tractor-trailer on North McDowell, made a right turn onto East Washington Street and struck her.
Further, the lawsuit alleges that Matheson Postal Services was negligent and careless in the hiring, training, and supervision of Mr. Jones and that Mr. Jones himself was reckless and grossly negligent in his operation of the tractor-trailer which struck Ms. Kontos as she legally, and with the right-of-way, crossed the intersection.
The complaint also claims that the City of Petaluma carelessly designed, constructed, and maintained a dangerous and unsafe intersection. Specifically, at the time of the accident, the intersection of North McDowell Blvd and East Washington Street had street lamps that were not properly functioning causing the sidewalk to be poorly lighted, thereby creating a dangerous condition of public property. Also, cosmetic stone pillars at the corner obstructed the view of both pedestrians and motorists, creating a further dangerous intersection.
Ms. Kontos claims that she has incurred in excess of $1M in medical expenses, as a result of her injuries suffered in the accident, which included multiply broken pelvis, brain injury, and severe injuries to her abdomen and leg. She is still in great pain and continues receiving treatment for her injuries a year after the accident. Ms. Kontos' prognosis is that she will suffer some disability for the rest of her life as a result of her injuries.
"We believe that the City of Petaluma knew or should have known that the intersection was dangerous and would present a potential risk to both pedestrians and motorists. The street lamps were not working at this intersection, and in particular, the street lamp at the corner where Ms. Kontos was walking was not lit, causing the area to be dark," explained attorney Timothy Loranger. "A dangerous intersection, coupled with careless and reckless driving put my client in harm's way."
Ms. Kontos is represented by Baum Hedlund Aristei & Goldman based in Los Angeles. The firm has handled over 3,000 personal injury and wrongful death cases in California and an additional 5,000, including nearly 200 truck accident cases, across the nation.