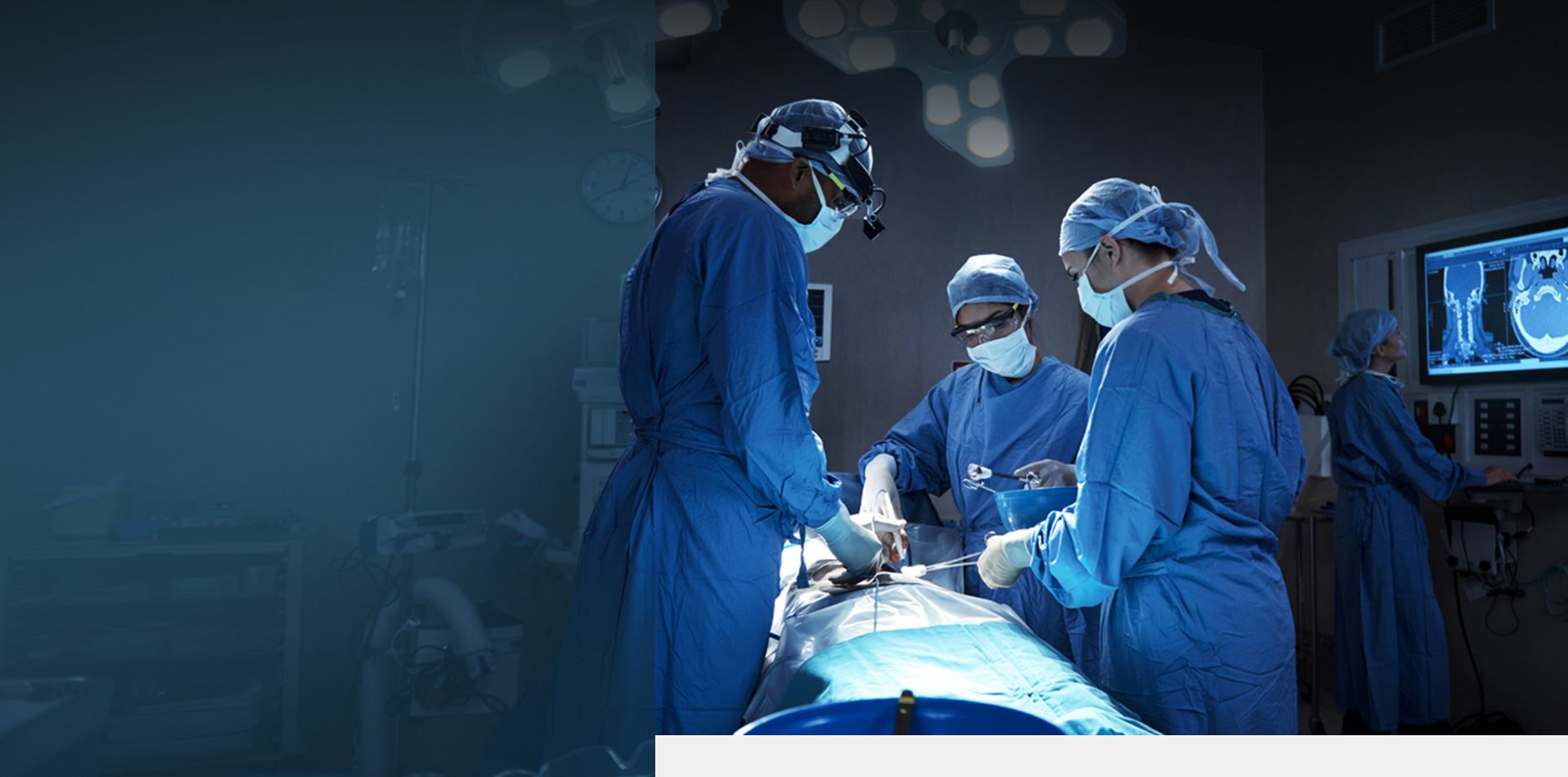 Catastrophic Injury Client Focused. Trial Ready. Billions Won.
You Won't Pay Unless We Win

Our personal injury firm is dedicated to fighting for the rights of our clients and obtaining maximum compensation on a contingency basis.

Over $4 Billion Won For Our Clients

Our history of success reflects our relentless pursuit of justice and unwavering dedication to achieving the best possible outcome for every case we handle.
Catastrophic Injury Lawyer
Helping Severely Injured Individuals in California and Across the Nation
Were you severely injured due to the negligence of another party? Are you currently living with a physical and/or cognitive disability as a result? If so, the nationally recognized catastrophic injury lawyers at Wisner Baum can help.
We understand how difficult it can be to get back your life after suffering a catastrophic injury. While you focus on healing, our attorneys will fight to hold all negligent parties accountable and obtain maximum compensation on your behalf. Compensation cannot undo the harm committed against you, but it can bring any at-fault party to justice and compensate you for the losses you sustained as a result of your injury.
Our law firm is based in Los Angeles, California but we advocate for individuals wrongfully subjected to catastrophic injuries across the United States. We constantly strive for excellence in representing our clients. Our attorneys have resolved thousands of cases across the globe, winning over $4 billion in verdicts and settlements for our clients. Acclaimed by U.S. News & World Report and Best Lawyers® "Best Law Firms," Super Lawyers®, the National Trial Lawyers, and the National Law Journal, our firm has the experience needed to fight for your legal rights in injury cases. Don't wait. Put your case in hands you can trust.
Call Wisner Baum today at (855) 948-5098 to schedule a free consultation with a catastrophic injury attorney.

CALL

(855) 948-5098
Contact our experienced attorneys to learn about your legal options. Your consultation is free and confidential.
What is My Catastrophic Injury Case Worth?
This is one of the most common questions that we are asked – what do I get out of pursuing a lawsuit? The value of your case depends on the facts and circumstances surrounding your injury. Your attorney will need to conduct a thorough investigation, interview witnesses, gather evidence, and, if needed, hire an expert to accurately assess how much your case is worth.
If the negligence of others caused your injury, you may qualify for compensation for:
your pain and suffering,
medical bills,
the loss of past and/or future wages,
lost earning capacity,
a reduced quality of life,
property damage (if applicable),
and/or any other damages appropriate to your case.
What is a Catastrophic Injury?
A catastrophic injury is any injury that causes permanent harm to your health and brings about substantial negative changes to your daily life and well-being. Often caused by accidents, catastrophic injuries are long lasting or permanent, which means that the victim may never be able to make a full recovery.
An injury is considered catastrophic if it causes a person to become dependent on the assistance of others such as bathing, eating, walking, financial support, working particular jobs, and the like.
Common characteristics of catastrophic injuries include:
Severe Physical Damage: Catastrophic injuries involve extensive physical damage to one or more parts of the body, often leading to permanent impairments. The injuries are typically of such magnitude that they affect the victim's overall health and well-being.
Long-Term or Permanent Effects: Catastrophic injuries usually result in long-lasting or permanent disabilities or impairments, impacting a person's ability to perform everyday tasks, work, or enjoy life as they did before the injury.
High Medical Costs: Treating catastrophic injuries can be incredibly expensive due to the need for immediate medical intervention, surgeries, ongoing rehabilitation, assistive devices, and long-term care. These costs can place a significant financial burden on the victim and their family.
Types of Catastrophic Injuries
Some other examples include but are not limited to:
Traumatic Brain Injuries (TBI):

These injuries result from severe blows or jolts to the head, often leading to cognitive, behavioral, and physical impairments. TBIs can affect memory, speech, and motor skills.

Spinal Cord Injuries:

Damage to the spinal cord can result in partial or complete paralysis, depending on the location and severity of the injury. Victims may lose the ability to move or feel sensations below the injury site.

Amputations: The loss of a limb, such as an arm or leg, is a catastrophic injury that requires extensive medical care and rehabilitation to adapt to life with a prosthesis.
Severe Burns:

Extensive burns can lead to permanent scarring, disfigurement, and physical disabilities. Burn victims often require multiple surgeries and skin grafts.

Multiple Fractures and Orthopedic Injuries: Severe fractures or multiple fractures in bones can result in permanent damage and impairments, affecting a person's mobility and functionality.
Organ Damage: Injuries that cause significant damage to vital organs, such as the heart, lungs, liver, or kidneys, can be catastrophic and may necessitate organ transplant or ongoing medical treatment.
Loss of Vision or Hearing: Catastrophic injuries affecting the eyes or ears can lead to partial or complete loss of vision or hearing, impacting a person's quality of life and ability to work.
Severe Injuries from Accidents: Catastrophic injuries can result from various accidents, including car accidents, motorcycle accidents, industrial accidents, falls from heights, and more.
Neurological Injuries: These injuries can include conditions like severe epilepsy, which disrupt a person's ability to live a normal life and may require constant care and treatment.
If you are unsure whether your injury is significant enough to pursue damages in a lawsuit, we recommend you speak with an attorney about your case.. Remember: consulting with a catastrophic injury attorney does not cost you anything up front. At Wisner Baum, we only make money if we are successful in getting you compensated for your injuries.
Common Causes of Catastrophic Injury
At Wisner Baum, we have litigated numerous catastrophic injury lawsuits on behalf of individuals harmed in:
We have also represented people who suffered catastrophic injuries as a result of:
Whatever caused you harm, if negligence was involved, you may have legal standing to pursue a catastrophic injury lawsuit. Below we talk more about the process for filing a legal claim, including what type of compensation you might expect if your case results in a settlement.
People who sustain catastrophic injuries have the burden of proof and must establish that another party is responsible for their injuries. Generally, individuals suffering from injuries caused by truck accidents must prove negligence on the part of the other driver or trucking company, while those injured while using a product must prove the existence of a design or manufacturing defect. Each case presents its own set of complexities and challenges, so it is highly advisable to hire an attorney with experience litigating catastrophic injury cases.
Catastrophic Injury Statute of Limitations
Please note that different types of accidents have different statutes of limitations, and these time frames vary by state. A legal professional can help you determine how long you have to pursue a legal claim. An experienced lawyer will also build the strongest possible case to maximize your compensation. Negligent parties and insurance companies will likely use all of the resources at their disposal to limit their liability, so it is vitally important that you retain legal representation with a proven track record in catastrophic injury litigation as soon as you are able.
Should I Hire a Catastrophic Injury Attorney Near Me?
Hiring a local attorney should be a consideration but not the deciding factor. When it comes to hiring a lawyer, your first priority should be retaining someone that you are comfortable working with, and who has the necessary skills, resources, and proven track record in cases similar to yours. While it is important to remember that past success is no guarantee for future outcomes, knowing that a lawyer has won similar cases at trial or negotiated favorable settlements for clients should provide peace of mind that your case is in capable hands.
Researching an attorney's areas of practice is also important because catastrophic injury lawsuits can be incredibly complex. Does the attorney dedicate a significant amount of time to the type of case you are pursuing? Also, read about the attorney's reputation through consumer reviews and testimonials to get an idea of what working with them is like. The same can be said for the law firm they work for as your case may involve multiple attorneys.
The catastrophic injury attorneys at Wisner Baum have proven track records in handling cases across a broad range of practice areas. As a California law firm with a nationwide presence, we have the resources needed to ensure justice and compensation for clients.
Here are some of the benefits of hiring a catastrophic injury attorney:
Expertise in Catastrophic Injury Cases: Our team specializes in cases involving severe injuries, such as spinal cord injuries, traumatic brain injuries, amputations, and severe burns. We have in-depth knowledge of the medical, legal, and financial aspects of these cases.
Knowledge of the Legal Process: Our catastrophic injury attorneys are well-versed in the complex legal procedures and regulations surrounding personal injury claims. We can navigate the legal system efficiently on your behalf.
Thorough Investigation: We have the resources and experience to conduct thorough investigations into the circumstances of your injury. This includes gathering evidence, interviewing witnesses, and working with experts to establish liability.
Determining Liability: Identifying who is responsible for your catastrophic injury can be challenging. We can help determine liability by examining the facts and circumstances of the case, potentially holding individuals, businesses, or entities accountable.
Estimating Damages: Our team can assess the full extent of your damages, including medical bills, rehabilitation costs, lost wages, future medical expenses, and pain and suffering. We aim to secure fair compensation to cover these costs.
Negotiation Skills: Our experienced attorneys are skilled negotiators who can engage with insurance companies and opposing parties to secure a favorable settlement on your behalf. We can push for fair compensation and prevent you from being taken advantage of during negotiations.
Wisner Baum Office Locations
Contact our office by calling(855) 948-5098 or submitting an online contact form today to schedule your 100% free case evaluation with one of our skilled catastrophic injury attorneys.