The last few days have seen several companies resolve fraud allegations, resulting in millions of dollars being returned to the government. Three of these cases involve major corporations that have found themselves in this position before. Lockheed Martin has paid millions in fines and penalties stemming from whistleblower lawsuits or fraud allegations every year since 2012. Quest Diagnostics settled a whistleblower lawsuit in 2011 for over $240 million. Amgen paid $762 million in 2012.
Apparently the adage that crime doesn't pay doesn't apply to these companies. Instead, it demonstrates how much they make from fraud since these enormous penalties are merely treated as the cost of doing business. As the penalties get larger and larger, however, whistleblower lawsuits will gradually change things for the better by holding even the largest corporations accountable.
Quest Diagnostics to Pay $1.79 Million to Settle Whistleblower Allegations of Health Care Fraud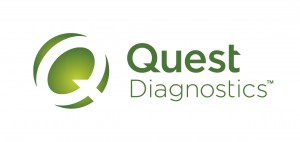 Quest Diagnostics Inc. is an international leader in laboratory testing with headquarters in New Jersey. Quest Diagnostics claims to have the largest clinical testing network in the U.S. and reported that its 2014 annual revenue topped $7 billion.
But this isn't to say that Quest Diagnostics hasn't been the subject of government scrutiny. In 2009, the company paid over $300 million to resolve whistleblower allegations that it marketed and sold misbranded lab test kits. Quest Diagnostics allegedly knew that these kits were faulty, but the company continued to market and sell them even though they caused lab results to be materially inaccurate and unreliable.
In 2011, Quest Diagnostics was the subject of another whistleblower lawsuit that claimed the company overcharged Medi-Cal, California's healthcare program for the poor. The whistleblower lawsuit claimed that Quest Diagnostics charged Medi-Cal up to six times more for laboratory testing than it charged other customers, a violation of the California False Claims Act.
This brings us up to today's Quest Diagnostics whistleblower news…
On August 25, Quest Diagnostics agreed to settle allegations brought forth by yet another whistleblower claiming the company performed duplicate laboratory testing and then billed Medicare for the repeated procedure. The testing that Quest Diagnostics performed included procedures like blood draws and panel testing.
This whistleblower lawsuit was filed four years ago by a former Quest Diagnostics employee who claimed that she witnessed the alleged fraud while working in the company's patient service centers. Whistleblower Eliza Martinez claims that Quest Diagnostics was performing tests on the same patients twice in the same day. The company would then submit requests for Medicare reimbursement based on performing two tests instead of only the one necessary test.
According to several news sources, Martinez will receive a whistleblower reward of $358,000 for her role in exposing the lab testing company's alleged health care fraud.
Unit of Lockheed Martin Settles False Claims Allegations for $4.7 Million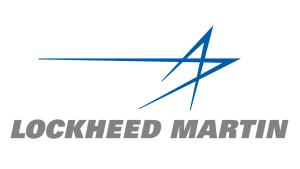 Lockheed Martin is one of the country's largest benefactors of defense contracts, with a great majority of its revenue generated from military sales.
Just like Quest Diagnostics, Lockheed has frequently been the subject of whistleblower lawsuits and allegations of defense contractor fraud.
These allegations could fill an entire article themselves, here are some of the most recent Lockheed Martin fraud claims:
In 2012, Lockheed paid $15.8 million to resolve claims that a subcontractor overcharged the company for perishable tools used to work on planes. Lockheed then passed on this cost to the government.
In 2013, the defense contractor settled a securities fraud lawsuit claiming the company lied to investors about the prospects for its information technology division. Lockheed paid nearly $20 million to settle the allegations.
In December of 2014, Lockheed paid $27.5 million to resolve allegations that one of its subsidiaries violated the False Claims Act by overcharging the government for work performed by employees that lacked required job qualifications.
Last week, the news media reported that Lockheed agreed to pay $4,790,042 to resolve allegations that a subsidiary (Sandia Corporation) violated the False Claims Act and the Byrd Amendment by appropriating federal funds for lobbying purposes. Sandia allegedly used government money in an effort to renew a Management and Operating (M&O) contract with the Department of Energy's National Nuclear Security Administration (NNSA).
For over 20 years, Congress has allocated funding for Sandia National Laboratories, a government-owned laboratory operated by Sandia as part of the NNSA's nuclear weapons complex. According to the Justice Department, Sandia allegedly used federal funding between 2008 and 2012 to lobby Congress and other government officials to obtain a non-competitive extension on its NNSA contract. The Byrd Amendment prohibits the use of government money for lobbying purposes.
Department of Energy Inspector General Gregory H. Friedman said he applauded the Justice Department's work last week, saying in a statement that the use of public funds for lobbying is "simply unacceptable."
Amgen Settles State Attorney General Fraud Charges for $71 Million

Amgen claims on its website that it is the world's largest independent biopharmaceutical company. The company generated over $20 billion in revenue in 2014, largely on the backs of several key products.
Two of these products—Aranesp and Enbrel—have been the subject of a number of fraud allegations, specifically dealing with how Amgen marketed both drugs. Aranesp is an anemia drug that increases red blood cell counts. Enbrel is a drug used to treat a number of conditions, including rheumatoid arthritis and other autoimmune disorders.
These drugs were the centerpiece of a 2012 whistleblower lawsuit that claimed Amgen engaged in off label marketing of both Aranesp and Enbrel, all while paying kickbacks and engaging in price gauging. Whistleblower Jill Osiecki, a former Amgen employee, wore a wire more than a dozen times in an effort to expose the alleged fraud.
Basically, the allegations claimed that Amgen sales associates marketed Aranesp to physicians as a treatment option for cancer patients that weren't undergoing chemotherapy. The drug was not approved by the FDA for this purpose. To make matters worse, a study later showed that the use of Aranesp by non-chemo patients actually increased their chance of death.
Other drugs mentioned in the whistleblower claims were Enbrel, Epogen, Neulasta, Neupogen, and Sensipar. The case ended up settling for $762 million.
Osiecki told the news media she didn't believe the fraud allegations were a mistake…in fact, these people knew exactly what they were doing. She had this to say about her experience watching what went down at Amgen:
"The Amgen people who engaged in these criminal activities were no less mindful they were engaging in illegal behavior than muggers or bank robbers. They were smart, mature adults, who made conscious decisions to disobey the law to personally profit from highly incentivized pay, bonuses, awards, and international travel."
Despite putting patient health in danger and striking a criminal plea deal that cost the company hundreds of millions of dollars, not one person at Amgen went to jail. No one paid a personal fine. Nonetheless, you might think that a drug manufacturer hit with such a huge settlement might stay on the straight and narrow. You'd be wrong.
Various news agencies reported last week that Amgen agreed to pay $71 million to settle fraud allegations connected with the illegal marketing of (surprise, surprise) Aranesp and Enbrel. The agreement settles claims brought by Massachusetts Attorney General Maura Healey and 48 attorneys general who say Amgen violated state consumer protection laws by promoting Aranesp for the treatment of anemia among cancer patients even though the application hasn't been approved by the FDA. Additionally, Amgen allegedly promoted Enbrel for mild plaque psoriasis even though the drug has only been approved by the FDA to treat chronic moderate to severe plaque psoriasis.
As is standard in these settlement agreements, Amgen didn't admit to any wrongdoing. Aside from the $71 million, Amgen agreed to reform its promotion and marketing practices. Not very likely!