A whistleblower in Texas has filed a false claims lawsuit accusing a medical consulting business and over two dozen health plans for seniors of bilking money from government health care agencies. Whistleblower Becky Ramsey-Ledesma, a medical billing coder, claims that CenseoHealth LLC. performed in-home patient exams that allegedly overstated how much health plans should be paid.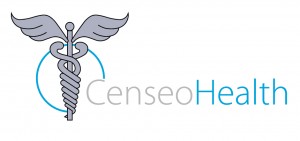 CenseoHealth is a Dallas, Texas-based firm that contracts with thousands of doctors that make in-home visits for seniors and evaluate their health for Medicare Advantage plans. CenseoHealth was founded in 2009. In only four years of business, its workforce grew from four in 2009 to over 300 in 2013, with projected revenue for that year estimated to reach $120 million. Doctors under contract with the company have reportedly made over a million in-home patient visits.
Ramsey-Ledesma once worked for CenseoHealth. She claims that she was fired in 2013 for objecting to the allegedly fraudulent practices. Her lawsuit represents the latest in a string of whistleblower claims filed within the last few years alleging billing fraud in connection with Medicare Advantage.
What is Medicare Advantage and How Does it Work?
Medicare Advantage has become increasingly popular among the elderly. The latest statistics indicate that it now covers over 17 million Americans. Since the 1980s, those eligible for Medicare have been able to choose between a regular fee-for-service plan (what we think of as 'traditional Medicare'), in which the government pays an agreed-to fee to health care providers for each service provided, and a Medicare Advantage plan, where the government pays private insurers a flat fee per month for any individual enrolled.
The flat fee is based on what is called a risk score.
Here's how risk scores are tabulated:
A doctor reviews a patient's chart.
The doctor records any complaints and documents diseases.
That information is handed over to a private insurer, which then submits the diagnoses to Medicare.
Medicare boils down the diagnoses and predicts how much the cost of care will be for the patient.
After a complex process, Medicare pays the private insurer a set monthly fee per patient. If patients are sicker, the insurance company makes more because they require more care. If patients are healthier, the company makes less because they require less care.
The insurers can further analyze diagnoses and sponsor further checkups to see if the first doctor missed anything, then increase the patient's risk score if necessary.
CenseoHealth Whistleblower Lawsuit
Ramsey-Ledesma claims that CenseoHealth used a complex algorithm in an attempt to find patients with undetected medical issues that could be used to boost their risk score and collect more money. CenseoHealth allegedly employed marketers to reach out to patients and schedule in-home patient visits. During these visits, doctors allegedly collected patient data, which could then be used to increase the risk score.
According to the CenseoHealth whistleblower lawsuit, the doctors never actually provided any medical treatment during these visits. Instead, physicians would test vitals, reflexes, and listen to patients' hearts and lungs. No physical was ever provided, nor was any blood work done.
The CenseoHealth whistleblower suit further claims that doctors often didn't have medical licenses. Others were allegedly scheduled with as many as 10 home visits in a day and were paid a flat fee of $100 per visit. Some doctors simply made up test results, according to whistleblower allegations.
In one example cited in a story by NPR, patients were asked to draw the hands on a clock to show what time of day it was. The whistleblower allegations state that in some cases it was "obvious" that the same person was drawing the hands on the clocks for multiple forms.
The diagnoses, according to whistleblower claims, weren't obtained from a medical examination, rather, they were self-reported from the patients themselves. Some simply couldn't have been made in an in-home examination. Others were made based on what medications a patient was taken, though this didn't take into account that medications can be prescribed for a wide variety of different treatments.
The false claims, according to the whistleblower lawsuit, inflated the cost Medicare paid for patient care. In total, 30 Medicare Advantage plans across 15 states are named, including Blue Cross, Humana, and a number of other significant industry names.
Ramsey-Ledesma's whistleblower lawsuit is one of many targeting Medicare Advantage home visits. Another was filed last year by a former compliance officer for Santa Ana, California-based Mobile Medical Examination Services Inc. Other Medicare Advantage whistleblower lawsuits within the last five years have been filed in Florida and South Carolina.
In addition to the false billing accusations, all of the aforementioned whistleblower lawsuits claim that poor government oversight of Medicare Advantage has contributed to millions lost due to fraudulent charges.
What Are the Downsides?
The government trusts firms like CenseoHealth to report their own risk scores based on the honor system. When you factor in the last step listed above—the home patient visits—these checkups can (and according to the latest whistleblower allegations, do) result in providers jacking up the risk scores for patients, simply because there is no oversight.
According to the Center for Public Integrity, Medicare made nearly $70 billion in "improper" payments to Medicare Advantage plans between 2008 and 2013. According to government estimates, these payments were for the most part the result of overbilling based on inflated risk scores.
The Centers for Medicare and Medicaid Services (CMS) has said in-home health exams can have "significant value," an opinion shared by America's Health Insurance Plans, the health insurance industry trade group, which has said home visits are "an important component of disease management activities."
At this moment, Medicare Advantage is in the midst of strong growth and continues to receive widespread political support from Congress. The House of Representatives recently passed a bill that appears to prevent federal officials from putting an end to in-home health assessments.
At the same time, CMS is drawing scrutiny because its head Andy Slavitt has ties to UnitedHealth Group, which runs the nation's biggest Medicare Advantage plan. Senator Orrin Hatch (R-UT) was critical of Slavitt's "conflicted history" after he was nominated for the top CMS job in July.
In other words, the fox is guarding the henhouse.
Make no mistake, these private health firms are in the business of making money. Take CenseoHealth as an example: one of the company's largest investors is private equity firm Health Evolution Partners, which is headed by David Brailer, a former "health information czar" under President George W. Bush. Brailer was named chairman of CenseoHealth's board of directors in March.
If companies like CenseoHealth don't make a profit for investors like Health Evolution Partners, investment firms simply take their business elsewhere, and you can bet that until there is reform in the system, there will always be companies that are willing to bend the rules to make more money.
Become a Medicare Advantage Whistleblower
Now more than ever, we need whistleblowers with knowledge of Medicare Advantage fraud to come forward. The CMS study, along with everything mentioned above, is a clear indication that fraud in the system isn't going to go away on its own. The companies responsible for stealing money from the government need to be held accountable. That justice can start with you.