Baum Hedlund Aristei & Goldman is very proud to announce that our firm is recognized in the 2021 edition of U.S. News – Best Lawyers® "Best Law Firms." The firm has been listed since 2015.
Baum Hedlund Aristei & Goldman earned three rankings in the U.S. News – Best Lawyers "Best Law Firms" 2021 edition:
Regional Tier 1 in Los Angeles:

Personal Injury Litigation - Plaintiffs
Product Liability Litigation - Plaintiffs

Regional Tier 2 in Los Angeles:
The Selection Process for "Best Law Firms"
To be eligible for selection, U.S. News – Best Lawyers® requires firms to have one or more attorneys recognized in the corresponding edition of The Best Lawyers in America©. This limits the applicant pool to a small number of firms; in the 2021 Edition, only 6% of private practicing lawyers in the United States were named. Getting recognized by Best Lawyers is based solely on peer review.
Qualifying firms must participate in a formal submission process as determined by "Best Law Firms." U.S. News – Best Lawyers® surveys lawyers, other professionals and clients for feedback of the firm's "expertise, responsiveness, understanding of a business and its needs, cost-effectiveness, civility, and whether they would refer another client to the firm."
Firms that score the highest during the review process are ranked using a tier system for each legal area and geographic location. Tier 1 showcases the firms that scored the highest; Tier 2 showing the next highest; and so on.
Clients and Colleagues Praise Baum Hedlund
Many Baum Hedlund clients and peers submitted comments about the firm as part of the "Best Law Firm's" survey this year. One client wrote, "Everyone at Baum Hedlund Aristei & Goldman was knowledgeable and good at explaining how the process would be. Most important was how caring and understanding everyone was. I would recommend this group and use them if I ever had something like this happen again."
Dr. Tara Tabatabaie, a lawyer and scientist at Sill Law said, "Attorneys at Baum Hedlund Aristei & Goldman are truly dedicated to the cause of justice and handle their client's cases with diligence, competence, and extraordinary skill."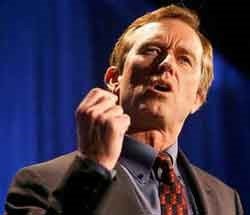 Renowned environmental attorney Robert F. Kennedy, Jr. wrote,"Michael Baum, Baum Hedlund Aristei & Goldman's senior shareholder, is both an exemplary attorney and human being. He has flawless integrity, compassion and relentless commitment to the highest ideals. Those qualities have become the aspirational virtues for all the attorneys in the firm. During my many interactions with Baum Hedlund lawyers, including multiple visits to their offices, this firm strikes me as an idyllic and joyful place to work. I have watched Michael and his partners during three month long trials and I have partnered with them in other lawsuits. They are all diligent, responsible and gifted attorneys. I want to say a word about one young shareholder, Brent Wisner. I have watched many of America's greatest trial lawyers in action, but none better than Brent. Both judges and juries love him for his integrity, his lightening wit, easy humor, buoyant wit and infectious magnetism. His grasp of both science and law is encyclopedic. His greatest gift is his capacity to distill complexities into a simple and compelling cascade of moral outrage. His mesmerizing cross examinations begin as piercing and end in annihilation. Brent is a wrecking ball with charm. It's no accident that all of the great plaintiff's firms that are part of the Monsanto Multi-district litigation chose Baum Hedlund to try the first three cases. You can't get a more convincing endorsement than that."
Dr. Joseph Glenmullen, is a board certified neurologist and instructor at Harvard Medical School. He has been an expert for Baum Hedlund on numerous antidepressant suicide cases. He said,"The attorneys at Baum Hedlund Aristei & Goldman are phenomenal! Their thoroughness, attention to detail, intelligence, caring for their clients, written and oral arguments are all outstanding!"
Baum Hedlund Aristei & Goldman's Remarkable Legacy of Legal Advocacy
Our firm is home to an extensive team of legal professionals, which allows us to serve clients in a wide variety of practice areas. We have successfully resolved thousands of cases in Los Angeles and across the nation, and we are known not only for our track record of success against major companies but also our sincere and compassionate approach to representing our clients' interests. We are also very proud of the professional relationships we have built with referring attorneys and law firms across the nation who have entrusted us with their cases.
Since we first opened our practice in 1985, Baum Hedlund Aristei & Goldman has successfully litigated landmark cases in commercial transportation, pharmaceutical and agricultural product liability, including our work on the first three Roundup cancer lawsuits to go to trial:
Johnson v. Monsanto Co.: $289.2 million jury verdict won in the very first Monsanto (now Bayer) Roundup trial. Plaintiff Dewayne "Lee" Johnson alleged he developed terminal non-Hodgkin lymphoma after exposure to the company's herbicide, Roundup.
Hardeman v. Monsanto Co.: $80 million jury verdict won for Plaintiff Edwin Hardeman, a Sonoma resident who filed suit against Monsanto alleging his cancer was caused by Roundup exposure.
Pilliod et al. v. Monsanto Co.: $2.055 billion verdict won for a couple in Oakland who alleged exposure to Roundup weed killer caused them to develop cancer. This verdict was ranked the second-highest in the United States in 2019 by the National Law Journal Top 100 Verdicts, the highest in California in 2019, and the ninth-largest in the history of the United States.
Our firm's product liability lawyers were essential in winning these cases: Attorney R. Brent Wisner, senior shareholder and vice president of Baum Hedlund Aristei & Goldman, served as co-lead trial counsel in two of the three cases. In the only trial where he was not co-lead counsel, Mr. Wisner presented a key fact witness and cross-examined many of the corporate witnesses. The firm's managing senior shareholder, attorney Michael L. Baum, and attorney Pedram Esfandiary also served as vital members of the trial teams in all three cases.
The landmark verdicts in Johnson, Hardeman, and Pilliod led to an $11 billion Roundup settlement between Bayer and thousands of plaintiffs throughout the country. R. Brent Wisner was an integral part of the negotiations.
The firm's successful legal work in the Roundup litigation inspired investigations into Roundup's link to non-Hodgkin lymphoma across the United States and around the globe. These investigations, coupled with the court victories, led to numerous Roundup bans and restrictions throughout the world.
Baum Hedlund Aristei & Goldman is also known for our legal advocacy on behalf of those injured by prescription drugs. In December of 2019, our pharma attorneys successfully reversed a court ruling in a Racketeer Influenced and Corrupt Organizations Act (RICO) class action suit against drug manufacturers over the misleading marketing of antidepressants Celexa and Lexapro to minors.
In total, we have won more than $4 billion in verdicts and settlements for our clients while seeking justice on their behalf and have been recognized and awarded on numerous occasions by prestigious organizations such as, The National Law Journal, the National Trial Lawyers, Lawdragon 500, Martindale-Hubbell®, and the National Board of Trial Advocacy — for our fearless fight for the rights of consumers and patients from coast to coast.
Read more in our Press Release.
Contact Baum Hedlund Aristei & Goldman online to learn more about our nationally recognized legal practice.