A group of law firms filed a lawsuit today against Southern California Edison (SCE) and The Boeing Company on behalf of more than 100 property owners and renters whose buildings and property were damaged or destroyed in Woolsey Fire that started on Nov. 8, 2018. The case is the first known to name Boeing because of its alleged role in the Woolsey Fire.
California wildfire attorneys Michael L. Baum, Ronald L. M. Goldman, Brian R. Strange, Brianna Strange, and Robert F. Kennedy, Jr. filed the lawsuit in Los Angeles Superior Court today. Brian Strange, his daughter Brianna Strange, Michael Baum and Robert F. Kennedy, Jr. are all Malibu locals who initially decided to take on the Woolsey Fire litigation to help friends and neighbors. In the months since the fire, more and more victims have joined the litigation.
The law firms of Baum Hedlund Aristei & Goldman, P.C., Strange & Butler LLP, Nix Patterson LLP, Crowley Norman LLP and distinguished environmental lawyer, Robert F. Kennedy, Jr., represent the plaintiffs. Southern California Edison, its parent company, Edison International, and The Boeing Company are named as defendants.
Another group of distinguished lawyers filed a lawsuit against Boeing and SCE shortly after we did on behalf of 65 property owners or renters and on behalf of three businesses including, Coral Beach Cantina II, Global Prospect Investments, LLC and Malibu Vineyards. The three firms representing these plaintiffs are McNulty Law Firm, Levin Papantonio Thomas Mitchell Rafferty & Proctor, PA and Gray & White Law.
The Woolsey Fire burned nearly 100,000 acres in Los Angeles and Ventura Counties, destroyed 1,500 structures, and required the evacuation of more than 250,000 people. Three people died in the fire and three firefighters sustained injuries.
"Southern California Edison's history of igniting cataclysmic fires is not, as the company maintains, a parade of bad luck," says renowned environmental attorney, Robert F. Kennedy, Jr., co-counsel to Baum Hedlund Aristei & Goldman.

"Edison's corporate culture reliably places corporate profits ahead of public safety, ignoring the fire dangers engendered by its business activities. The Woolsey Fire was not just foreseeable or predictable, it was inevitable. SCE and Boeing's failure to prevent this disaster was reckless misconduct."
Lawsuit Claims SCE, Edison International, and Boeing Failed to Prevent Deadly Fire
The lawsuit makes negligence, inverse condemnation, trespass, nuisance and other allegations against SCE and Boeing.
According to the complaint, Southern California Edison's overhead electrical equipment ignited the Woolsey Fire at the Boeing-owned Santa Susana Field Laboratory (SSFL). Once sparked, the lawsuit claims, Boeing's lack of proper vegetation management and fire-fighting services failed to contain the fire and contributed to its spread.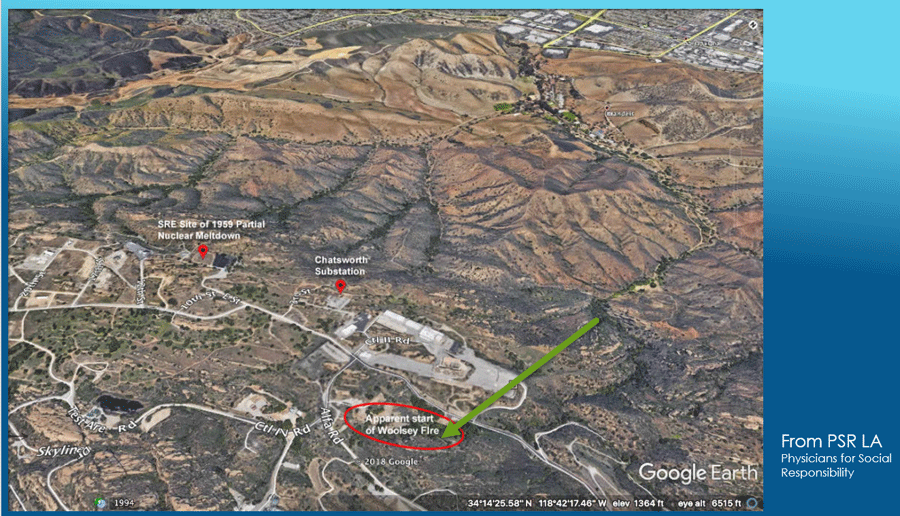 Adding to the outrage, is the fact that the California Public Utilities Commission (CPUC) authorized SCE and other utilities to temporarily shut down power grids in high fire-threat areas to prevent wildfires but SCE chose not to follow this informed recommendation. On Nov. 6, 2018, the National Weather Service issued a "Red Flag Warning" for Los Angeles and Ventura Counties warning of dangerous fire weather beginning on the morning of Nov. 8, 2018. This advance warning was given two days before the Woolsey Fire started.
In response to the warning, SCE activated its Emergency Operations Center and began its 48-hour notification program to government officials, emergency management agencies, fire chiefs and customers in Agoura Hills, Agoura, Chatsworth, Malibu, Simi Valley and other areas saying that "due to updated meteorological forecasts of dangerous high winds in designated Red Flag high risk fire areas, SCE has now determined "that approximately 27,000 customers are being notified today of possible power shut-offs in portions of these communities[.]"
However, despite knowing and acknowledging that the risk of a fire starting in the area was significant, and even despite alerting customers and officials of the need to shut off power in the interest of public safety, Southern California Edison chose not to shut off its circuits, which caused the Woolsey Fire.
Under California law, utilities are required to ensure that equipment is operated in a safe manner at all times. Part of that responsibility includes inspecting and cutting back overgrown or dangerous plants in the areas near and around its equipment.
The CPUC specifically recognizes that Southern California utility companies are required to conduct more frequent inspections because of "the history of catastrophic power line fires" and "the Santa Ana windstorms that increase the risk of powerline ignited fires in Southern California."
Boeing's Private Fire Fighting Force was Missing During Start of Woolsey Fire
Boeing became the primary owner of the Rocketdyne/Santa Susana Field Laboratory (SSFL) in 1996. The site was home to what has been called "America's worst nuclear meltdown" and remediation and cleanup efforts are still supposed to be ongoing in the area. As part of its ownership and operation of the SSFL, Boeing was to provide fire protection and firefighting services for the property.
Despite maintaining its own fire department specifically trained to protect the area from fire risk and the spread of wildfires, Boeing's fire department was seemingly absent, adding to the issue of insufficient supplies of water.
According to the lawsuit, all the defendants knew of the dangerous conditions in the area that eventually resulted in the Woolsey Fire, but recklessly and with careless and conscious disregard to human life and safety, ignored the substantial risk of fire and fire spread.
The property owners and lessors seek damages for personal injury, loss of home and/or personal property, loss of business property or equipment, loss of income and earning capacity, insurance coverage shortfalls due to coverage limits, uninsured items such as fine art, collectibles, landscaping, expenses due to displacement, inadequately covered rebuilding costs, code compliance and required upgrades, loss of pets and livestock, medical expenses other economic and emotional losses, and punitive damages against the defendants.
The First Investigators to Inspect Woolsey Fire Start Point
Attorneys from Baum Hedlund Aristei & Goldman were among the first group granted access to investigate Boeing's Santa Susana Field Laboratory, the starting point for the Woolsey Fire. One of Baum Heldund's attorneys inspected the site on December 5, 2018 with two of the top certified fire investigators in the country, Michael Vergon and James Finneran, who are also experts for the plaintiffs. The team surveyed the area and documented evidence to be used at trial. Their findings led them to include Southern California Edison and Boeing for their roles in causing and/or contributing to the massive damage caused by the Woolsey fire.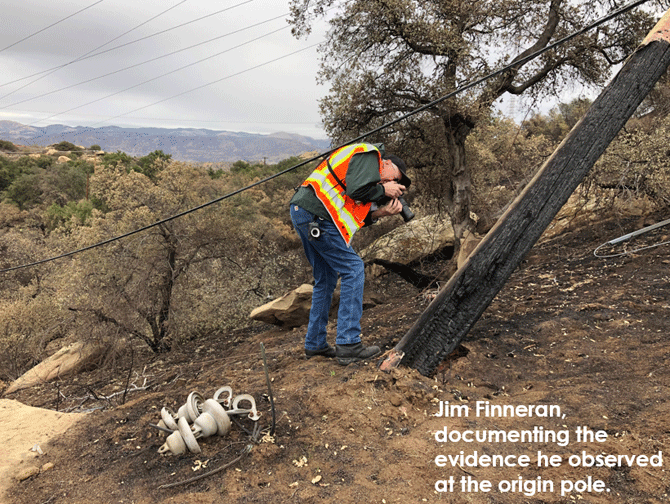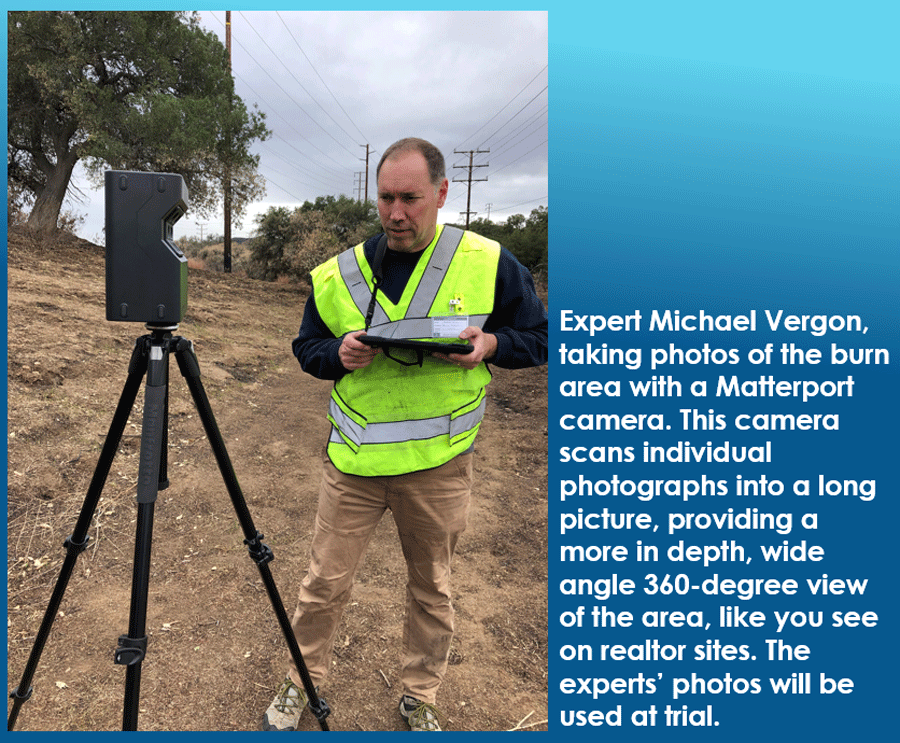 Southern California Homeowners Seek Justice After Devastating Fire
Margaret and George Hauptman
The Hauptmans are longtime Malibu residents who lost their dream home in the Woolsey Fire. The couple bought a plot of land on Anacapa View Drive in 1976 and over a period of time built one of the most unique homes in the area with panoramic views of the ocean.
The Hauptmans spent a significant part of their lives constructing their dream home and, in an instant, it was gone along with countless irreplaceable personal items. They are hoping this lawsuit will help them rebuild their home and their lives.
Brendon O'Neal
Brendon O'Neal, is a professional photographer who lost his residence and all of his camera equipment in the fire. Like many in unincorporated Malibu, Brendon never received an evacuation notice and remained at his home until the morning of Nov. 10. He has not been able to return to his home and his livelihood has been imperiled due to the destruction of his equipment.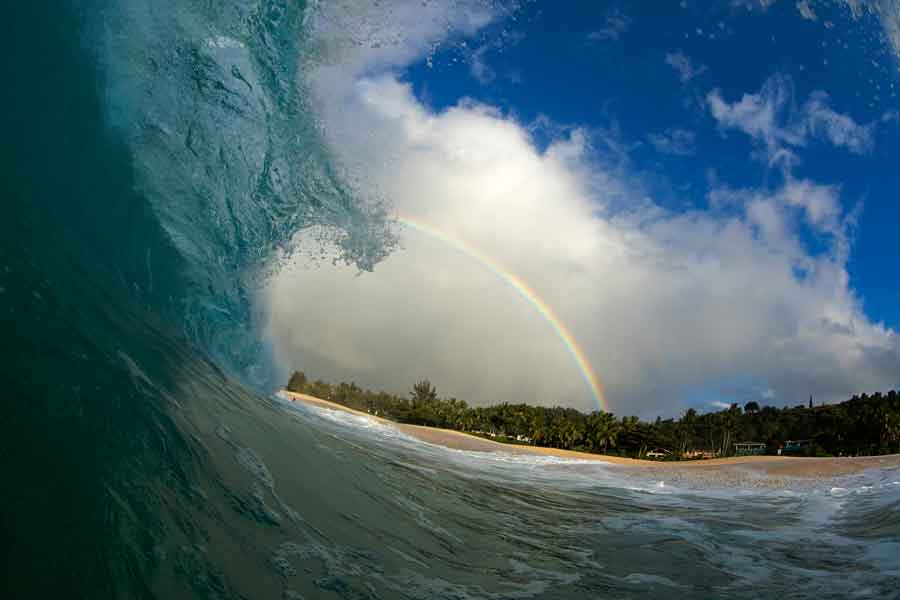 Brendon is hoping that successful resolution of this case will help restore the invaluable things he lost in the fire. A GoFundMe page has also been set up to help Brendon get back on his feet.
Anni Sitzer
Anni Sitzer, 83, is a former resident of the Seminole Springs Mobile Home Community in Agoura Hills. On the evening of Nov. 7, friends and neighbors brought champagne to Anni's home to toast her 30th anniversary of living in the community. Less than 24 hours later, she was forced to grab what she could carry and evacuate. The Woolsey Fire destroyed her home and all its contents.
As a retiree, Anni planned to live out the rest of her days in the peace and tranquility of her home, which overlooked Seminole Spring Lake. Now, she is living in San Diego with one of her sons. Her insurance will not cover the costs to rebuild or replace her home, so she is hoping that holding the responsible parties accountable will give her the chance to rebuild.
About the California Wildfires Legal Team
Baum Hedlund Aristei & Goldman with its partner firms, assembled a California wildfire team that includes Robert F. Kennedy, Jr. and wildfire attorneys from Strange & Butler LLP, Nix Patterson LLP and Crowley Norman LLP to represent victims of the Woolsey Fire and the Camp Fire. This team of lawyers has extensive experience handling complex mass disaster and mass tort litigation.
Since 1985, Baum Hedlund Aristei & Goldman has handled thousands of cases against some of the world's largest corporations, securing over $1.9 billion on behalf of clients across all areas of practice. In 2018, Baum Hedlund Aristei & Goldman was part of the trial team that won a $289 million jury verdict against Monsanto Company (now Bayer) because of the cancer causing product Roundup. The verdict earned Baum Hedlund the 2019 Trial Team of the Year Award from the National Trial Lawyers Top 100.