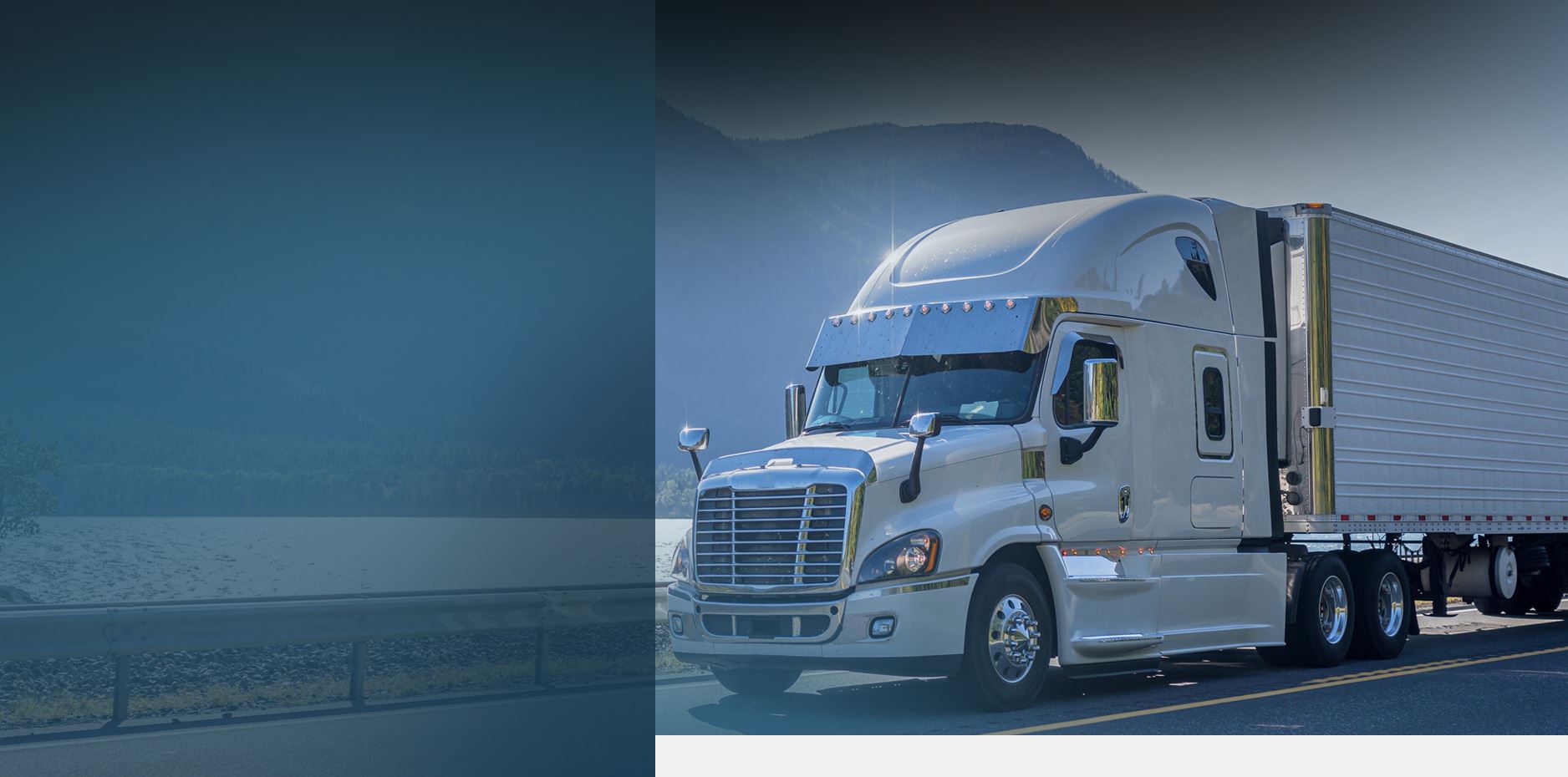 Truck Accidents Client Focused. Trial Ready. Billions Won.
Truck Accident Lawyer in Washington DC
Decades of Experience Helping Crash Victims
Were you or someone in your family injured in a Washington DC truck accident? If another party caused a crash that harmed you or a family member, you may be eligible to pursue compensation for medical bills, lost income, pain and suffering, and more.
At Wisner Baum, we have decades of experience and a track record of success in helping accident victims recover compensation after preventable truck crashes. Whether you were severely injured or lost a family member, we will fight for full and fair compensation. Since opening our doors in 1985, our team of lawyers has won more than $4 billion in verdicts and settlements for clients across a broad range of practice areas.
Put your trust in our experienced trial team. Contact us online to book a free consultation with a Washington DC truck accident lawyer.
How to Prove Negligence in a Truck Accident Claim
Truck crashes are often devastating for victims. The sheer size and weight of commercial trucks make them particularly destructive when they collide with passenger vehicles, bicyclists, motorcyclists, or pedestrians. According to data from the Insurance Institute for Highway Safety (IIHS), when semi-trucks and passenger vehicles collide in two-vehicle accidents, 97% of the fatalities are occupants of the passenger vehicle.
After being injured in a truck crash, victims may wonder what their legal rights are. If they are to move forward with a claim, they will need to prove that the other party (a truck driver, for example) was negligent. This is where retaining an experienced truck accident lawyer comes into play. The DC accident lawyers at Wisner Baum know what it takes to investigate the causes of truck crashes and build the strongest possible case for clients.
Common Causes of DC Truck Accidents: Who Is Liable?
The most common causes of truck accidents in Washington DC include:
Trucking companies may also put impossible and unsafe expectations on their drivers and cargo loaders, which can lead to a host of mistakes on the job.
Hauling oversized or unbalanced cargo loads: Sometimes, a cargo loader may pack a truck's cargo poorly, such as by failing to secure or balance it. This can cause the weight to shift around in transit, and as a result, the truck can easily capsize or run away.
Defective truck parts: Brake failure, tire issues, or steering component problems can also lead to a truck crash. If the truck malfunctioned despite the trucker's careful driving, a faulty truck part was likely to blame.
Trucks in poor maintenance: There are cases in which a truck simply breaks down because it is in poor condition. Even the best tires become susceptible to blowout when they are old and used.
Lack of training: This simply means that the trucking company failed to hire properly trained truck drivers, cargo loaders, or mechanics. It may also mean it hired these employees with plans to train them, but then did not follow through on those plans.
Who is Liable for a Truck Crash?
A truck accident lawyer will investigate the circumstances that led to the crash to determine liability. In some cases, more than one party may have caused or contributed to the accident, which makes a thorough investigation vital to building a strong case and maximizing compensation.
Wisner Baum has found that the negligent party tends to be one or more of the following:
Trucking company
Truck driver or other employees of a truck company
Truck parts manufacturer, designer, or distributor
No matter the circumstances, our law firm will exhaustively investigate the case to identify all responsible parties.
How Much is My Case Worth?
It is unethical for an accident lawyer to make any promises as to how much compensation you can expect to receive by pursuing a lawsuit. At Wisner Baum, we will always be honest and forthright when it comes to pursuing justice and financial compensation on your behalf. From our initial consultation onward, we will give you straight talk on the variables and determining factors that go into the compensation you might receive.
What Should I Do After an Accident with a Truck?
Call 911 and make a police report.
Seek medical care as soon as possible. If needed, make sure to return to the doctor for follow-up care.
Collect any evidence from the accident scene. If you cannot do this, ask someone to do it for you.
Obtain a copy of the police report.
Keep all bills and documents pertaining to your injury.
Do not tell the insurance company anything other than the facts of the accident.
Don't post on social media about the accident or your case.
Work with an experienced truck accident lawyer, or at least consult one about your case.
Keep in mind that insurance companies will often offer settlements immediately following an accident. They may even say this is the "best offer" they can make, believing you may need the money to pay bills. We highly advise victims to talk with a lawyer before accepting an insurance settlement after a truck crash. A study from the Insurance Research Council found that the average person receives a settlement 3.5-times larger when they retain a lawyer to represent their interests. Let us fight for maximum compensation on your behalf so you can focus on regaining your health.
Should I Hire an Accident Lawyer Near Me?
First, accident victims are not legally required to hire legal representation. They have the option to try and navigate the claims process and litigation on their own. But truck accident claims are often highly complex. An attorney can save you from making common mistakes, strengthen your case, and minimize any potential weak points.
If you choose to work with an attorney, the next question people often ask is whether to hire someone local. Hiring a local attorney makes sense for a lot of people—they want to be able to put in face time with their legal advocate if the need arises. At Wisner Baum, we offer the benefits of a local firm with our DC satellite office located near Washington Circle backed by the resources of a nationwide firm—the best of both worlds. Plus, six of our lawyers are admitted to practice in Washington, D.C.
Many truck crash victims turn to Wisner Baum because:
We are experienced in truck accident law: Our firm has almost half a century of experience in taking on truck accident cases—and winning them.
We take a trial-ready approach: While it may be true that most truck accident lawsuits are settled out of court, we prepare every case as if it is going to trial to give your case the best chance for a successful outcome.
Peers and clients respect us: We are proud to be respected by our distinguished peers. We are even prouder to receive glowing testimonials from our clients.
Our track record is one of success: We have won numerous groundbreaking, record-setting verdicts and settlements for our clients. For instance, we took on a truck accident case against Tyson Foods, in which we fought to win justice for an Ohio couple bereaved of their son. We resolved that case with the highest verdict in Ohio history to ever be won for the death of an unmarried adult. This is just one of our many multimillion-dollar results. Learn more here.
We exclusively fight on the plaintiff's side: You will never find our DC truck accident lawyers fighting on the side of a negligent party. We exclusively represent those injured because we believe negligent parties must be held accountable when they endanger public safety. There is no excuse for prioritizing profit over human lives.
Our board-certified trial lawyers have won over $4 billion for those injured across the nation across areas of our practice. We stand ready to take on your case, strengthening it with our decades of experience and award-winning advocacy. Our firm only gets paid if we win, and there are no upfront fees for our legal services.
Put our seasoned trial lawyers in your corner. Contact our Washington DC firm online today.
Hire an Award-Winning Wisner Baum Attorney
At Wisner Baum, our personal injury attorneys in Washington DC are motivated to pursue justice on behalf of individuals who have suffered great harm at the hands of another. Not only do we have the skills needed to litigate claims, but we also have the competency to investigate the complexities of a case and uncover key elements, details, and documents.
Our lawyers are nationally renowned by The Best Lawyers in America©, Martindale-Hubbell®, the National Board of Trial Advocacy, and more.
Our legal team does not believe that a person who was subjected to short-term or long-term disability, even wrongful death, should go unnoticed. Regardless of their circumstances, personal injury victims deserve acclaimed legal advocates to fight for justice on their behalf. Call (855) 948-5098 to speak with a Washington DC truck accident attorney in a free consultation.
$6 Million Settlement Fatal Truck Accident

Wisner Baum obtained a $6 million wrongful death settlement on behalf of an individual who died following a truck crash.

$15 Million Settlement Truck Accident

Our firm successfully negotiated a $15 million catastrophic injury settlement for our clients. The case stemmed from a Southern California accident involving a commercial truck and a pedestrian.

$8.5 Million Verdict Commercial Truck Accident

Wisner Baum secured a $8.5 million wrongful death verdict against the food industry company, Tyson Foods, for the wrongful death of a young man.

$6.9 Million Settlement Truck Accident Settlement

After a semi-truck drove over a stopped car, killing two of its occupants and injuring a third, one of our attorneys took the case all the way to trial. Our firm continued in pursuit of justice for the three victims over a four-day trial until the case finally settled for $6.9 million. Client-Focused Representation
REVIEWS & TESTIMONIALS
We believe our track record speaks for itself. But you don't have to take our word for it. See what our clients have to say about working with us.
"I Can't Imagine a Better Law Firm"

Multiple lawyers recommended Wisner Baum to me and I have been consistently impressed with the quality of their work.

- Best Law Firms Survey

"They Are About Changing the Systems..."

Wisner Baum are not only amazing attorneys but more importantly, they are activists. They are about changing the systems which got us into trouble in the first place. They understand their role in the process of making change.

- Kim Witczak

"Top Legal Minds in the Country"

The Wisner Baum firm has some of the top legal minds in the country; they are driven, determined, trustworthy, ethical and passionate.

- From Best Lawyers® Best Law Firms

"Diligent & Professional Representation"

Thanks to your efforts I was able to recover from a tragic experience and turn my life around for the best.

- W.T.

"Our Best Interest Was Always Number One on Your List"

A special thank you to your Spanish-speaking staff for the extra effort put into this case. The language barrier was never a problem, and we are so very thankful to them. Your name holds much respect in our family.

- G.C. & C.C

"We Have Never Met a More Wonderful Group of People"

It is obvious that the people at Wisner Baum believe in what they do. And that you all really care about your clients.

- The B. Family

"They Worked Very Hard and Kept in Contact, Which Is Very Important to Me"

I appreciate that you care about how I feel and that you take time to use your talents to ensure your every contact with me is warmly professional.

- A.D.B.

"Your Expertise in This Field Gave Me the Utmost Trust and Confidence"

I wanted a fair settlement within an appropriate time frame, and without any public scrutiny. With your hard work and dedication, we were able to achieve those goals.

- T.O.