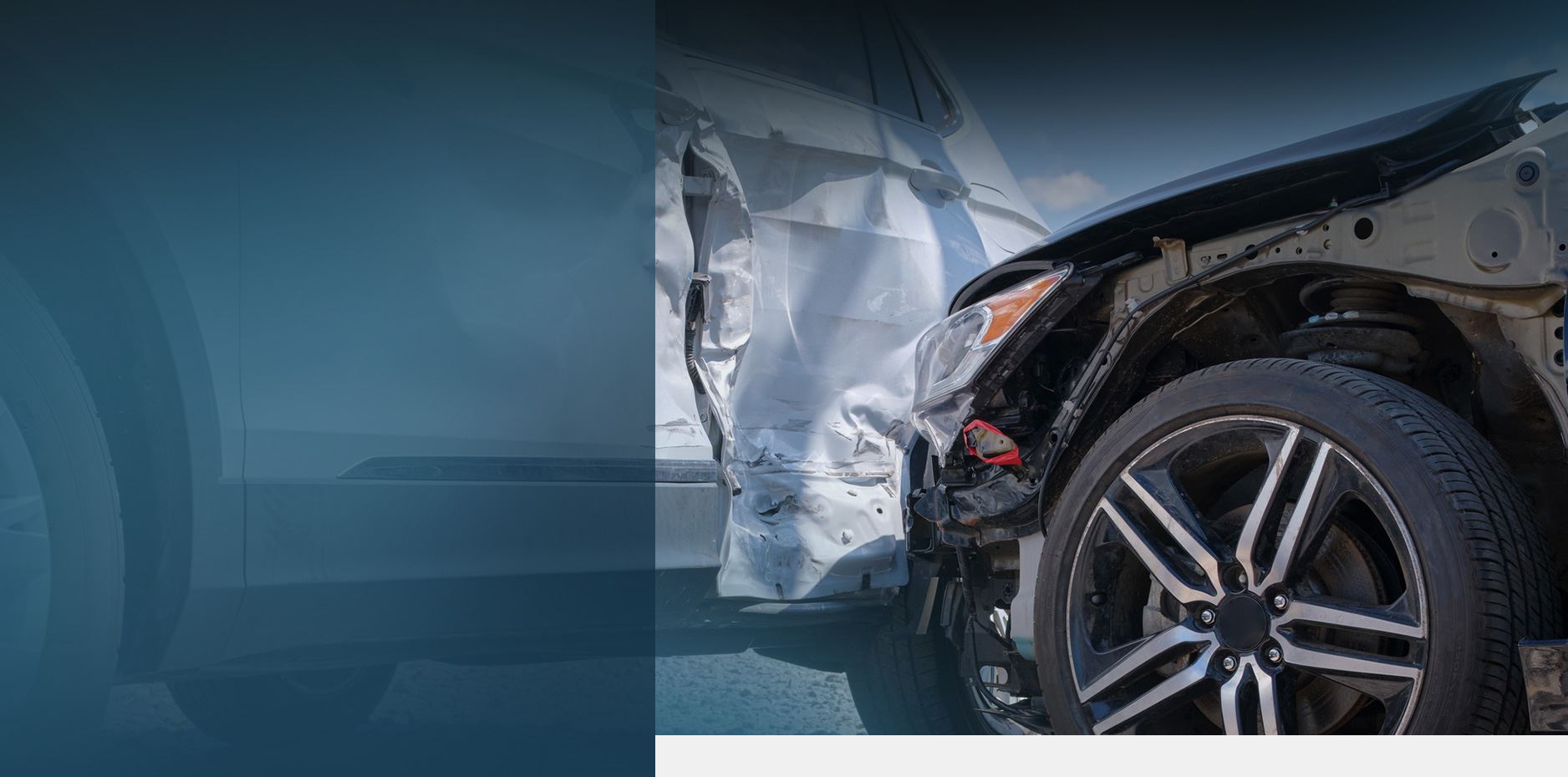 Distracted Driving Accident Client Focused. Trial Ready. Billions Won.
Distracted Driving Accident Attorneys
Advocating for Victims in California and Nationwide
Distracted driving is a serious problem. In 2018 alone, according to the Federal Motor Carrier Safety Administration (FMCSA), 4,786 truck accidents involved some form of driver distraction.
If you are one of the many individuals harmed by a distracted driver, our national trial law firm of Wisner Baum will advocate for you. Victims of truck crashes are entitled to compensation. We are here to help you get the compensation you deserve so that you can obtain the medical care you need. A civil lawsuit may also result in compensation for your lost wages, loss of quality of life, pain and suffering, and any other damages you have suffered.
A Nationally Recognized Trial Law Firm
At Wisner Baum, our nationwide trucking accident attorneys have decades of experience pursuing clients' rights and earning maximum compensation.
Just a few reasons to choose our firm include:
No fees unless we win
Over $4 billion won for our clients across all of our areas of practice, including truck accident litigation.
75 truck accidents settlements of $1 million or higher
Compassionate counsel, tireless advocacy
Board-certified truck accident lawyers
Academy of Truck Accident Attorneys, Regent
Don't wait to take the first step. The sooner you call us, the sooner we can get started on pursuing full and fair compensation on your behalf.
Contact us online to book a free, no-obligation consultation with a distracted truck driver accident lawyer. Based in Los Angeles, we accept cases in California and across the nation.
What Is Distracted Driving?
Distracted driving refers to anything that takes a driver's attention from where it should be: on the road. Texting and driving is one of the most well-known driver distractions. However, the problem of distracted driving goes beyond texting behind the wheel. It may also include:
Smoking
Eating
Drinking
Grooming
Inattention
Talking on the phone
Checking social media
Using a GPS or navigation app
Adjusting climate controls, mirrors, lights, etc.
Communicating with dispatchers/using a dispatch device
Distracted Driving a Major Factor in Truck Accidents
Distracted driving can be disastrous under any circumstance. However, the risk of serious injury or death is much greater when commercial truck drivers are distracted. The sheer size and weight of trucks can cause unspeakable damage if they collide with other cars, motorcycles, bicycles, pedestrians, or property.
How to Prove Distracted Driving in a Truck Accident Lawsuit
A good way to tell whether a truck driver was distracted at the time of the crash is if they (a) did not attempt to stop the truck or did not brake until it was far too late, or (b) suddenly veered at the last minute. In essence, a telltale sign of distracted driving is if the trucker drove straight into an accident without braking or taking some sort of evasive action.
There are several ways to prove that a commercial truck driver was distracted leading up to a crash. At Wisner Baum, our lawyers often begin by looking for evidence of last-minute braking or veering. This may involve reconstructing the accident and/or traveling to the accident site to inspect any skid marks on the road. It may be necessary to review "black box" evidence, as well.
A black box is an event data recorder, which often proves integral in accident cases. Though they are not required by law, most commercial trucks are equipped with black boxes. Information about steering, braking, and the vehicle's speed may all be found in the truck's black box. An experienced truck accident lawyer will immediately seek out the black box to help build a case.
Essential to an investigation into distracted driving is examining the driver's cell phone and cell phone billing records. The cell phone retains GPS information that may be helpful as well as records related to text messaging, emailing, and calls. Similar information can be obtained by looking at cell phone billing records.
Witness and expert testimony can also help prove distracted driving on the part of the truck driver. For example, a witness may have seen a driver texting behind the wheel. They may have also seen the trucker veer and/or apply their brakes far too late.
Our accident lawyers know how to obtain crucial and compelling witness testimony, as well as how to cross-examine any witnesses or experts the trucking company and its insurance provider bring to the stand.
To learn more about how we will investigate and work to prove driver distraction in your case, contact us online to schedule a free, confidential case review.
Call (855) 948-5098 to speak with a California distracted truck driver accident attorney. We advocate for clients nationwide.
Call Today for a Free Consultation
If you or a loved one has been injured by a distracted commercial truck driver, we urge you to reach out to us as soon as possible. We have decades of experience with these cases, and we won't rest in our fight for your rights.
Some of our case results include:
$15 million for the loved ones of a fatally injured truck crash victim;
$8.5 million in one of the largest verdicts for the death of an unmarried person in the state of Ohio, compensating two parents who lost their adult son in a truck crash;
$6.9 million for three semi-truck accident victims, two of whom were tragically killed.
Work with attorneys who truly care about you; work with Wisner Baum.
$6 Million Settlement Fatal Truck Accident

Wisner Baum obtained a $6 million wrongful death settlement on behalf of an individual who died following a truck crash.

$15 Million Settlement Truck Accident

Our firm successfully negotiated a $15 million catastrophic injury settlement for our clients. The case stemmed from a Southern California accident involving a commercial truck and a pedestrian.

$8.5 Million Verdict Commercial Truck Accident

Wisner Baum secured a $8.5 million wrongful death verdict against the food industry company, Tyson Foods, for the wrongful death of a young man.

$6.9 Million Settlement Truck Accident Settlement

After a semi-truck drove over a stopped car, killing two of its occupants and injuring a third, one of our attorneys took the case all the way to trial. Our firm continued in pursuit of justice for the three victims over a four-day trial until the case finally settled for $6.9 million. Client-Focused Representation
REVIEWS & TESTIMONIALS
We believe our track record speaks for itself. But you don't have to take our word for it. See what our clients have to say about working with us.
"I Can't Imagine a Better Law Firm"

Multiple lawyers recommended Wisner Baum to me and I have been consistently impressed with the quality of their work.

- Best Law Firms Survey

"They Are About Changing the Systems..."

Wisner Baum are not only amazing attorneys but more importantly, they are activists. They are about changing the systems which got us into trouble in the first place. They understand their role in the process of making change.

- Kim Witczak

"Top Legal Minds in the Country"

The Wisner Baum firm has some of the top legal minds in the country; they are driven, determined, trustworthy, ethical and passionate.

- From Best Lawyers® Best Law Firms

"Diligent & Professional Representation"

Thanks to your efforts I was able to recover from a tragic experience and turn my life around for the best.

- W.T.

"Our Best Interest Was Always Number One on Your List"

A special thank you to your Spanish-speaking staff for the extra effort put into this case. The language barrier was never a problem, and we are so very thankful to them. Your name holds much respect in our family.

- G.C. & C.C

"We Have Never Met a More Wonderful Group of People"

It is obvious that the people at Wisner Baum believe in what they do. And that you all really care about your clients.

- The B. Family

"They Worked Very Hard and Kept in Contact, Which Is Very Important to Me"

I appreciate that you care about how I feel and that you take time to use your talents to ensure your every contact with me is warmly professional.

- A.D.B.

"Your Expertise in This Field Gave Me the Utmost Trust and Confidence"

I wanted a fair settlement within an appropriate time frame, and without any public scrutiny. With your hard work and dedication, we were able to achieve those goals.

- T.O.