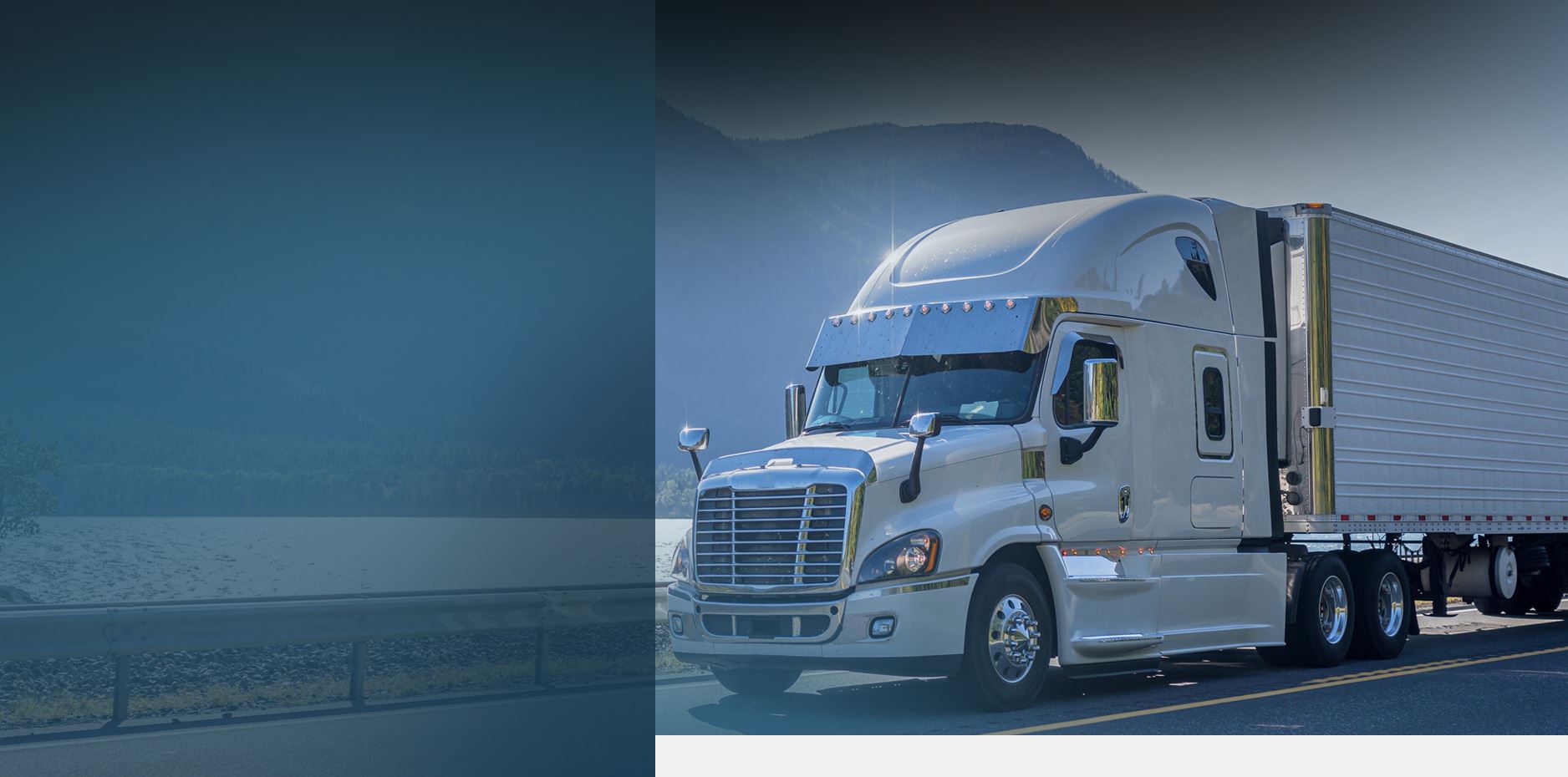 Brake Failure Client Focused. Trial Ready. Billions Won.
Nationwide Truck Brake Failure Attorneys
Hundreds of Clients Compensated from Coast to Coast
According to data from the Federal Motor Carrier Safety Administration's (FMCSA) latest "Large Truck and Bus Crash Facts" report, brake system failures were the third most cited vehicle-related factor in fatal commercial motor vehicle and passenger vehicle crashes.
If you or a loved one has been injured in a truck brake failure accident, you have the right to seek compensation. Our nationwide truck accident lawyers at Wisner Baum are here to help you hold negligent companies accountable for their role in this tragedy and earn maximum compensation on your behalf. We have in-depth knowledge of large truck accident litigation, having spent decades winning cases for our clients. We are prepared to apply this knowledge to maximize your compensation and hold the at-fault party (or parties) accountable for their actions.
Since the late 1980s, we have achieved many multimillion-dollar case results for our clients harmed in commercial vehicle accidents, just a sample of which include:
$15 million for the death of our client's loved one in a commercial vehicle accident;
$8.5 million for the death of our clients' son in a Tyson Foods large trucking accident; and
$6.9 million for those severely and fatally injured when a semi-truck rolled over a stopped car.
Please note that our proven track record does not guarantee the same results for your case; rather, it serves to show our success in this area of the law.
Call (855) 948-5098 to schedule your free consultation with a national brake failure attorney today!
Who Can Sue for a Brake Failure Accident?
Victims of a brake failure accident often qualify to sue the at-fault party (or parties). If a brake failure accident was fatal, the surviving loved ones of the deceased may have a right to sue for:
Their own personal damages pertaining to the death of their loved one;
Any damages their loved one experienced between the accident and the time of their death; or
Any damages the deceased's estate incurred as a result of the accident.
Identifying Negligence for Brake Failure
If brake failure causes a truck to crash, the trucking company is the most likely at fault party for failing to maintain its trucks in a safe working condition. Some common brake problems caused by trucking company or operator negligence include:
System out of adjustment (brake imbalance)
Overheating
Faulty suspension
Hose kinking or chafing
Inadequate lubrication
If the brake system was defective due to its design or manufacturing, the truck parts manufacturer will be considered at fault. The victim's truck accident lawyer does not need to prove that the trucking company or truck operator was negligent if a design defect or manufacturing defect caused a truck accident. Instead, the legal team would present evidence that a design defect or manufacturing defect was the direct cause of the accident.
Our truck accident attorneys at Wisner Baum will help you identify the negligent party in your case. Then, they will work tirelessly to hold those responsible accountable for their wrongdoing and win you compensation.
Types of Damages You May Recover
Those injured in a brake failure accident may be compensated for the damages they have incurred, such as:
Medical bills
Lost wages
Reduced future earning potential
Missed time from work/school
Partial or full disability
Pain and suffering
Emotional distress
Inconvenience
Truck accident lawyers from Wisner Baum have decades of experience taking on negligent parties, including large trucking companies and truck and component part manufacturers. Our experience in brake failure cases extends from Los Angeles to California and across the nation!
Contact a nationwide brake failure lawyer online today for a free, confidential case review.
Truck Brake Failure: A National Problem
Faulty and defective brakes have become a major problem in the United States, so much so that the Commercial Vehicle Safety Alliance (CVSA) created a Brake Safety Week and Brake Safety Day to mitigate it. And out of the 8,658 commercial motor vehicles inspected in the United States for Brake Safety Day 2021, 1,151 had to be pulled out of service due to brake-related violations.
$6 Million Settlement Fatal Truck Accident

Wisner Baum obtained a $6 million wrongful death settlement on behalf of an individual who died following a truck crash.

$15 Million Settlement Truck Accident

Our firm successfully negotiated a $15 million catastrophic injury settlement for our clients. The case stemmed from a Southern California accident involving a commercial truck and a pedestrian.

$8.5 Million Verdict Commercial Truck Accident

Wisner Baum secured a $8.5 million wrongful death verdict against the food industry company, Tyson Foods, for the wrongful death of a young man.

$6.9 Million Settlement Truck Accident Settlement

After a semi-truck drove over a stopped car, killing two of its occupants and injuring a third, one of our attorneys took the case all the way to trial. Our firm continued in pursuit of justice for the three victims over a four-day trial until the case finally settled for $6.9 million. Client-Focused Representation
REVIEWS & TESTIMONIALS
We believe our track record speaks for itself. But you don't have to take our word for it. See what our clients have to say about working with us.
"I Can't Imagine a Better Law Firm"

Multiple lawyers recommended Wisner Baum to me and I have been consistently impressed with the quality of their work.

- Best Law Firms Survey

"They Are About Changing the Systems..."

Wisner Baum are not only amazing attorneys but more importantly, they are activists. They are about changing the systems which got us into trouble in the first place. They understand their role in the process of making change.

- Kim Witczak

"Top Legal Minds in the Country"

The Wisner Baum firm has some of the top legal minds in the country; they are driven, determined, trustworthy, ethical and passionate.

- From Best Lawyers® Best Law Firms

"Diligent & Professional Representation"

Thanks to your efforts I was able to recover from a tragic experience and turn my life around for the best.

- W.T.

"Our Best Interest Was Always Number One on Your List"

A special thank you to your Spanish-speaking staff for the extra effort put into this case. The language barrier was never a problem, and we are so very thankful to them. Your name holds much respect in our family.

- G.C. & C.C

"We Have Never Met a More Wonderful Group of People"

It is obvious that the people at Wisner Baum believe in what they do. And that you all really care about your clients.

- The B. Family

"They Worked Very Hard and Kept in Contact, Which Is Very Important to Me"

I appreciate that you care about how I feel and that you take time to use your talents to ensure your every contact with me is warmly professional.

- A.D.B.

"Your Expertise in This Field Gave Me the Utmost Trust and Confidence"

I wanted a fair settlement within an appropriate time frame, and without any public scrutiny. With your hard work and dedication, we were able to achieve those goals.

- T.O.