"At the heart of this health care fraud scheme was the exploitation of poor people." — Kenneth P. Thompson, Brooklyn D.A.
Nine doctors were among 23 people that were indicted on Tuesday for their roles in a scheme that used homeless people as a means to defraud New York's Medicaid program for millions of dollars. According to the Brooklyn District Attorney's Office, the scheme prayed on thousands of homeless people in New York City and made over $7 million in the process.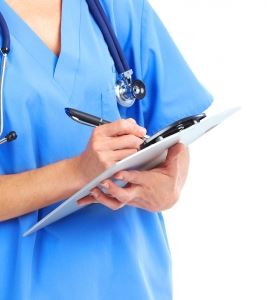 In 2012, a woman walked into the Brooklyn D.A.'s office saying she had been recruited to visit a clinic where she received a knee brace and a pair of shoes. When she told employees at the clinic that she didn't require a brace, they informed her that she would need to take the knee brace in order to keep the new shoes. Something wasn't right.
So began an investigation into 43-year-old Eric Vainer and his operation.
According to the New York Times, Vanier sent recruiters out to places where New York City's homeless population gathered, namely shelters, soup kitchens and welfare offices in Jamaica, Queens, and Brooklyn. Recruiters would check to see if homeless people had valid Medicaid cards. If they did, they were sent to clinics in Brooklyn and the Bronx.
When a patient arrived at one of these clinics, they would typically be seen by a podiatrist that would give a false diagnosis, then order tests and expensive equipment like leg braces or orthotics that were unnecessary. The podiatrist would then send the patient to other doctors affiliated with the scheme, like psychiatrists, cardiologists, vein specialists, and pain management specialists that would set up appointments, tests, and reviews that they could bill for. Some of the doctors in the scheme paid Vanier a referral fee, others would split the money generated from the Medicaid reimbursements.
After going through this lengthy process, patients would get to pick a pair of shoes from a clinic storeroom that, in at least one example cited by the Times, resembled a shoe store.
Vanier made money in several ways: He owns the clinics where patients were sent; supplied the supplies and devices that were billed to Medicaid; and made financial agreements with doctors that were sent the homeless patients he recruited.
Most of those indicted on Tuesday entered the State Supreme Court handcuffed together in small groups. The defendants were ordered to be held on bail for between $10,000 and $350,000. Vainer was arrested in Florida, where he was vacationing.