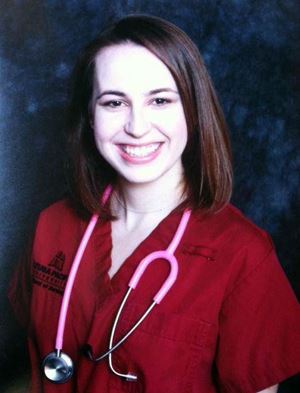 Sacramento, California – – Baum Hedlund Aristei & Goldman has filed a wrongful death lawsuit in Sacramento County Superior Court on behalf of Don and Brenda Garcia for the wrongful death of their daughter, Sarah M. Garcia, a 25-year-old school nurse killed in a Manteca truck accident chain reaction last year.
The lawsuit is against defendant trucking companies: Bridge Terminal Transport Services Inc.; XPO Drayage Inc. dba XPO Logistics, Flexi-Van Leasing Inc., and truck driver Mirwais Ghaus. XPO Logistics is the third-largest freight brokerage firm and intermodal provider in North America and one of the world's 10 largest providers of transportation and logistics services. XPO acquired Bridge Terminal Transport just days before this tragedy. XPO Logistics has locations all over the world, including Sacramento.
According to the latest U.S. Department of Transportation report, XPO Logistics has been involved in three fatal incidents (other than this one), and 44 incidents that resulted in injuries in the past 24 months and XPO drivers have been cited 85 times for speeding, including 28 times for speeds of 11 mph, or more, above the posted speed limit.
On May 7, 2015, at approximately 7:42 a.m. Sarah Garcia was driving to her dream job as a school nurse with the Ceres Unified School District. She had left a much higher paying nursing job in a hospital because she wanted to be where she could work with and support children in a low-income community in a significant way. Ms. Garcia was driving her Toyota Corolla eastbound on State Route 120 in Manteca, in the number 2 lane approaching the Main Street exit/overcrossing. About 420 feet before that exit, a Caltrans Changeable Message Sign (CMS) had been activated warning of slowing traffic ahead, due to the common slow-down at that location from exiting vehicles. Sarah slowed down as the line of vehicles in front of her slowed to a near stop.
Unfortunately, according to the Manteca truck accident lawsuit allegations, Mr. Ghaus, who was driving a Volvo Century tractor-trailer on behalf of Bridge Terminal Transport, observed the CMS signboard advising of slow traffic ahead but failed to respond accordingly. Numerous witnesses reported seeing Mr. Ghaus approach the slowing traffic without braking. He struck the rear of Ms. Garcia's car and caused a chain of collisions involving several vehicles.
According to the Manteca truck accident lawsuit and law enforcement reports, Mr. Ghaus did not properly apply the brakes until after the truck had slammed into the rear of Ms. Garcia's Corolla. Sarah was pronounced dead at the scene by first responders. At least three other individuals sustained injuries in the chain-reaction crash.
While in the course of his agency or employment with Bridge Terminal Transport Services, XPO Drayage and Flexi-Van Leasing, the lawsuit claims that Mr. Ghaus negligently, carelessly and recklessly operated the tractor-trailer by failing to keep a proper lookout, unlawfully and unsafely failing to abide by lighted traffic controls and warnings, traveling at an unsafe speed given the conditions of the roadway and failing to maintain a safe distance from the vehicles in front of him. The lawsuit alleges that these actions directly and proximately caused the incident, injuries, and death of Ms. Garcia.
Mr. Ghaus is presently facing criminal charges for his role in this tragedy. An arraignment hearing is scheduled for October 25, 2016, at 1:30 p.m. The case is The People of the State of California vs. Mirwais Ghaus, Case No. STK-CR-FE-2015-0016516, Superior Court of California, County of San Joaquin, 222 E. Weber Ave. Stockton, CA 95202, Courtroom 35, Hon. Ronald Northup.
The Garcia's attorney, from the Los Angeles-based law firm of Baum Hedlund Aristei & Goldman P.C., stated, "It is very unfortunate that a company like XPO Logistics, one of the top global logistics companies in the world, won't step up and take full responsibility for the harm that one of its truck drivers caused in this horrific truck crash resulting in the tragic death of such a remarkable young woman."
About the Victim of the Manteca Truck Accident, Sarah Garcia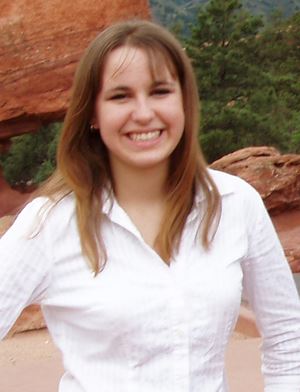 Sarah was born on July 1, 1989, in Walnut Creek, California to Don and Brenda Garcia, the younger sister to her brother, David. She grew up in a loving and joyful home. Her father loved his daughter and treated her like a princess. Her mother taught her to be an honest and strong Christian woman.
Indeed, faith has always been an important foundation for their home and their family. The lives of the Garcia children were full of joy and a desire to be of humble service to their community and all of humanity.
Sarah's brother, David, is a member of the United States Air Force. Sarah remained close to home and her parents, bringing them the delight and comfort from a smile that could light up a room—perhaps an entire town.
Sarah had an indomitable spirit and always believed nothing was impossible through her faith and her family. While a high school guidance counselor had indicated she did not have an aptitude in the biological sciences, she ignored this opinion, graduating top of her class in this exact subject. Sarah was also a very musical person and initially thought of pursuing music as a career.
She instead became interested in nursing. Sarah loved people and felt strongly about the need to advocate and care for the most vulnerable. As she once said in an essay for admission to Azusa Pacific University, what mattered to Sarah is that "we value and love others regardless of what they do to deserve it." Sarah wanted to make a difference in the world by caring for children because she saw them as "invaluable creations of God."
Ultimately, she was accepted by and attended Azusa Pacific University, graduating magna cum laude¸ with a Bachelor's of Science Degree in Nursing, graduating second in her class.
Sarah started her nursing career in Labor and Delivery at Santa Clara Valley Medical Center. However, her real passion was for helping children in the community and making a difference in the lives of children most in need. As a result, she chose to pursue a less lucrative, but much more personally satisfying, a career in public health nursing.
In 2015, she accepted a job with the Ceres Unified School District. She loved helping school children through nursing. The happiness and dedication she brought to the children through her daily visits provided them with encouragement and the desire to become healthy and strong.
While at APU, Sarah met the love of her life, Greg McCarley. Both of their families were very much looking forward to a wedding and their future life together. At the time of her passing, Sarah Garcia was a loving, and affectionate daughter and sister.
About the Law Firm of Baum Hedlund Aristei & Goldman
The nationally recognized law firm of Baum Hedlund Aristei & Goldman is known for its dedication to clients, sincerity, and success in complex cases. Baum Hedlund has successfully won over $4 billion on behalf of their clients for thousands of wrongful death and personal injury cases across the nation stemming from commercial transportation accidents and injuries from defective pharmaceutical drugs and devices.*
The truck crash attorneys of Baum Hedlund have extensive experience with the devastation wrought by accidents involving large commercial vehicles and has helped hundreds of families cope with the aftermath of these tragedies. Recognizing the range of emotions that its clients go through in the wake of a trucking accident, their team of attorneys offers sincere support and guidance while pursuing answers, compensation, and justice.
Baum Hedlund has litigated against some of the largest trucking and transportation companies in the country, including Allied Waste Industries, CR England, Eagle Systems, Food Express Inc., Food 4 Less, Ford Motor Co., GARDA Inc., J.B. Hunt, Kimberly-Clark, Lucky's, Roadway Express, Ryder Truck Rental, Schneider National Trucking, Swift Transportation and Tyson Foods, among others.
Related Article
*Past results do not guarantee future outcomes.