Uterine Fibroid Tumors
Uterine fibroid tumors are found within the wall of the uterus. Almost always benign, fibroid tumors are mostly found in women in their 40's and early 50's. They are composed of smooth muscle cells ("fibrous" tissue) and can vary in size, location and number. Depending on these variables, uterine fibroid tumors can be worrisome for some patients.
Opinions vary on the cause of uterine fibroid tumors. Researchers believe hormonal and genetic factors, among others, could be behind the formation of uterine fibroid tumors.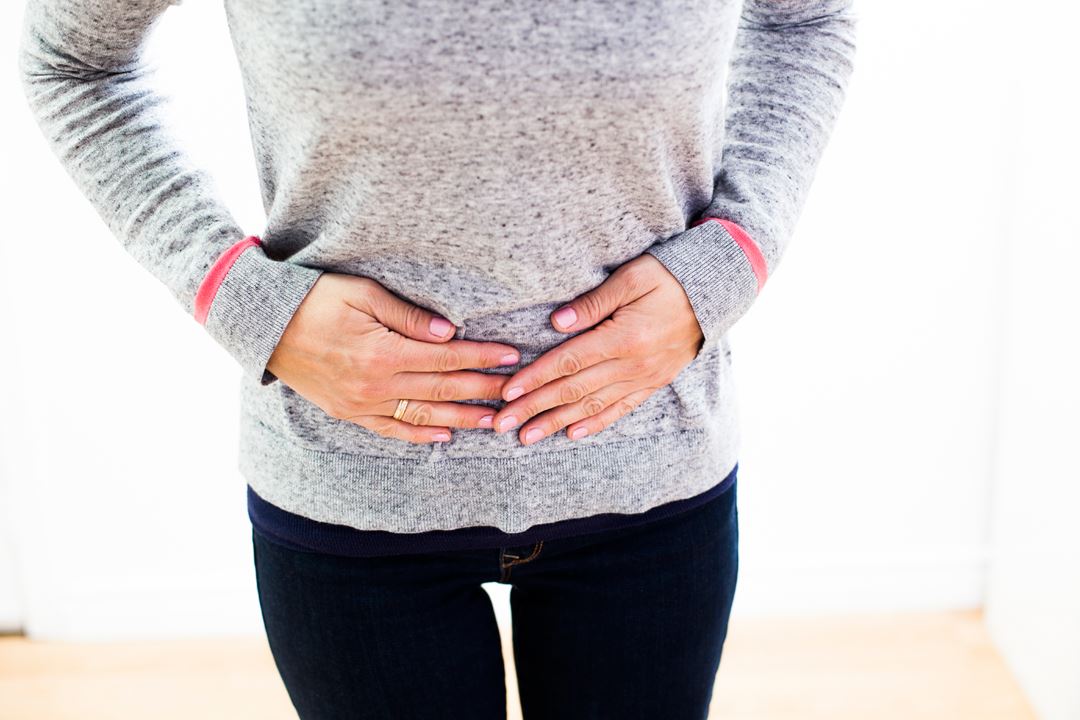 What Are Uterine Fibroids?
The most common benign tumors in women, uterine fibroids are typically found during middle and later reproductive years. Another medical term often used for fibroids is "leiomyoma," or just "myoma." Uterine fibroids are best described as solid, spherical, smooth muscle tumors. They are typically asymptomatic (do not show symptoms), though in the United States, uterine fibroids are considered to be the major indication for hysterectomy.
It has been estimated that between 20 and 80 percent of women will develop fibroids at some point before they reach age 50. Some women with uterine fibroids experience symptoms while others are symptom free. Women with symptoms often find fibroids difficult to live with, as some experience pain and heavy menstrual bleeding. They can also put pressure on the bladder or the rectum. In the event that fibroids reach a very large size, it is possible for the abdomen to enlarge.
The malignant version of a fibroid—called leiomyosarcoma—is a rare form of sarcoma. Compared to other common endometrial carcinomas, leiomyosarcomas are more aggressive and are associated with a poorer prognosis.
Uterine Fibroid Symptoms
Most of the time, uterine fibroids are asymptomatic. However, they can grow under certain circumstances, resulting in symptoms that include:
Heavy and/or painful menstruation (can cause anemia in some patients)
Painful sexual intercourse
Feeling of heaviness or fullness in the pelvic area
Lower back pain
Urinary frequency and urgency
Pregnancy and/or labor complications (can lead to greater risk of cesarean section)
The surgical procedure for the removal of fibroids from the uterus is called a myomectomy. The procedure allows for the uterus to stay in place, thus making it the preferred surgical procedure for women who wish to become pregnant. A hysterectomy, on the other hand, is the surgical procedure for the removal of the uterus.
The Food and Drug Administration (FDA) has warned against the use of power morcellators during procedures to break up uterine fibroids, because the procedure can spread undetected cancer cells in women. Due to reports of cancer developing after the procedures, the FDA issued a safety alert in 2014 discouraging the use of power morcellators during myomectomy or hysterectomy.
Call (855) 948-5098 or fill out our online form to schedule a consultation.
Toxic Torts $2.0 Billion Verdict

In May of 2019, the jury in the case of Pilliod et al. v, Monsanto Company ordered the agrochemical giant to pay $2.055 billion in damages to the plaintiffs, Alva and Alberta Pilliod, a Bay Area couple in their 70s.

Pharmaceutical Settlement $105 Million Settlement

Wisner Baum obtained $105 million on behalf of multiple clients involved in a pharmaceutical negligence case.

Whistleblower Settlement $18 Million Settlement

Wisner Baum secured an $18 million settlement against the Boeing Company for overcharging the U.S. government on aircraft maintenance.

A Major US Plane Crash $17.5 Million Settlement

Wisner Baum obtained a $17.5 million settlement on behalf of a client who was killed in a major U.S. plane crash.

Commercial Truck Accident $15 Million Settlement

Wisner Baum secured a $15 million settlement for a person gravely injured by a major truck company.

Commercial Truck Accident $8.5 Million Verdict

Wisner Baum secured a $8.5 million wrongful death verdict against the food industry company, Tyson Foods, for the wrongful death of a young man.
Best Law Firms 2023

A ranking in The U.S. News – Best Lawyers® "Best Law Firms" is widely regarded by both client and legal professionals as a significant honor. It is considered the most reliable, unbiased source of legal referrals anywhere.

The Truck Safety Coalition

Wisner Baum is proud to be a sponsor of The Truck Safety Coalition, a a group of caring individuals dedicated to reducing the number of deaths and injuries caused by truck-related crashes. Our support enables them to help families and save lives.

California Powerhouse

Law360 recognizes law firms that have a strong regional presence, working on important matters within their home state. "[Wisner Baum] possesses a David v. Goliath-sized slingshot while seeking justice for everyday citizens it believes were harmed or killed through corporate wrongdoing."

Elite Trial Lawyers

NLJ and American Lawyer Media honor law firms and attorneys as Elite Trial Lawyers for their cutting-edge legal work on behalf of plaintiffs in practice areas ranging from mass torts to securities litigation.

Listed in Best Lawyers

Best Lawyers is the oldest and most respected peer-review publication in the legal profession. A listing in Best Lawyers is widely regarded by both clients and legal professionals as a significant honor, conferred on a lawyer by his or her peers.

AV Top Ranked Law Firm

Less than one-half of one percent of firms across the nation have achieved this ranking. A firm must have a high percentage of lawyers who have achieved the prestigious AV® Preeminent rating by Martindale-Hubbell®.

Verdicts Hall of Fame

The National Law Journal inducted Wisner Baum into the Verdicts Hall of Fame for obtaining the $2 billion landmark verdict in the Roundup cancer case of Pilliod et al. v. Monsanto. The verdict was #1 in California and #2 in the U.S. in 2019 and is #9 in American history.

Super Lawyers

Super Lawyers is a rating service of outstanding lawyers from more than 70 practice areas who have attained a high-degree of peer recognition and professional achievement.

National Trial Lawyers Top 100

The National Trial Lawyers Top 100 recognized the law firms of Wisner Baum, the Miller Firm and Audet & Partners with the 2019 Trial Team of the Year award (in the Mass Torts category) for their work in the groundbreaking case of Dewayne "Lee" Johnson v. Monsanto Company.

AV Preeminent Peer Review Rated

An AV® rating reflects an attorney who has reached the heights of professional excellence. The rating signifies the highest legal ability, and very high adherence to professional standards of conduct, ethics, reliability, and diligence.

Avvo 10.0 Rating

Wisner Baum is proud to have all of its lawyers listed in Avvo, a legal directory connecting people in need of legal services with lawyers and connecting lawyers to lawyers. Eight of our attorneys have earned a 10.0 perfect rating with Avvo.

Top Jury Verdict in
CA and USA

TopVerdict.com ranks our $2 billion verdict in Pilliod et al. v. Monsanto as the biggest verdict in California and the second largest verdict in the U.S. in 2019. It is the ninth largest verdict in U.S. history.

Lawdragon 500 Leading Plaintiff Consumer Lawyers

Published annually, the Lawdragon 500 Leading Plaintiff Consumer Lawyers list recognizes the "best of the best" in this area of the law through nominations, research, and review by a board of their peers.

Product Liability Practice Group of the Year

In 2020, Law360 honored the law firms "behind the litigation wins and major deals that resonated throughout the legal industry." It recognized our success in several landmark cases.

Top Personal Injury Jury Verdict in California

In 2018, our $289 million Johnson v. Monsanto verdict was the largest personal injury verdict in California. TopVerdict.com also ranked it #2 among all verdicts in California and #10 in the nation.

Bar Register of Preeminent Lawyers

The Bar Register is the definitive guide to the most distinguished law firms in America. It includes only those select law practices that have earned the highest rating in the Martindale-Hubbell Law Directory and have been designated by their colleagues as preeminent in their field.
Firm Reviews
What Our Clients Are Saying
I Can't Imagine a Better Law Firm - Best Law Firms Survey

They Are About Changing the Systems... - Kim Witczak

Top Legal Minds in the Country - From Best Lawyers® Best Law Firms

Diligent & Professional Representation - W.T.

Our Best Interest Was Always Number One on Your List - G.C. & C.C