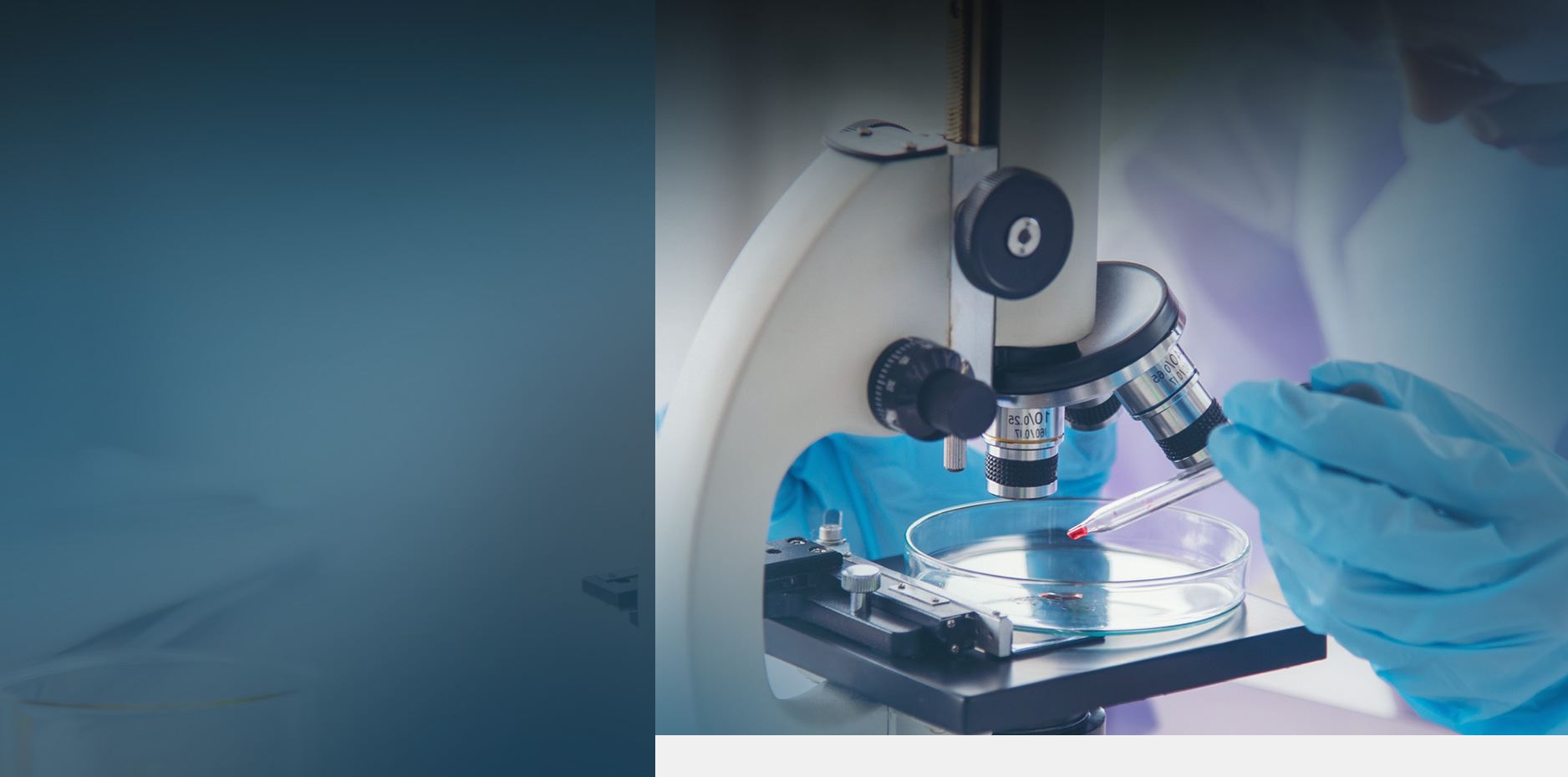 Laparoscopic Power Morcellator Lawsuit Client Focused. Trial Ready. Billions Won.
Laparoscopic Power Morcellator Lawsuit
Women who have been diagnosed with cancer after undergoing a hysterectomy or myomectomy involving the use of a laparoscopic power morcellator (LPM) should consider seeking legal help in filing a morcellator cancer lawsuit.
The FDA has estimated that approximately 1 in 350 women who undergo hysterectomy or myomectomy surgery for presumed fibroids have an unsuspected and difficult to diagnose type of uterine cancer called uterine sarcoma.
More than two dozen patients have filed a power morcellator lawsuit, alleging that the morcellator spread their previously undetected and contained uterine cancer to other parts of their bodies after undergoing a power morcellator hysterectomy or myomectomy. The lawsuits filed in federal courts across the nation have been consolidated in federal court before one judge in Kansas City, Kansas.
Power morcellator state claims are being filed in California and a petition has been filed to form a Judicial Council Coordinated Proceedings (JCCP) in which state claims will, eventually, be consolidated before one judge in California.
Such a power morcellator lawsuit alleges, among other things, that the power morcellator is defectively designed and manufactured and that the device manufacturers failed to warn the public about the risks from the use of a power morcellators during surgery.
FDA Black Box Warning on Laparoscopic Power Morcellators
The U.S. Food and Drug Administration (FDA) issued a safety communication on April 17, 2014, discouraging the use of laparoscopic power morcellators for the removal of the uterus and uterine fibroids, citing a risk for the spread of unsuspected cancerous tissue.
In response to the FDA safety communication, Ethicon, a Johnson & Johnson company, immediately suspended the sales of laparoscopic power morcellators around the world. In their announcement they stated:
"We believe that suspending the commercialization of these products until their role is better understood and redefined by the medical community is the appropriate course of action at this time." -Johnson & Johnson statement on halting the sale of laparoscopic power morcellators
The FDA's Obstetrics and Gynecology Devices Advisory Committee further discussed the risks of power morcellators at a meeting on July 10-11, 2014. At the meeting, the FDA released a comprehensive report entitled, "Executive Summary Prepared Laparoscopic Power Morcellation during Uterine Surgery for Fibroids." This is the report that revealed the alarming statistic that one in 350 women who have a hysterectomy or myomectomy procedure, using the power morcellator, will be diagnosed with a type of uterine cancer.
Four months later, the FDA issued a boxed warning on November 24, 2014. A boxed warning is commonly referred to as a "black box" warning, and is the FDA's most serious type of warning.
The FDA warns that uterine tissue may contain unsuspected cancer. The use of laparoscopic power morcellators during fibroid surgery may spread cancer, and decrease the long-term survival of patients.
If you were diagnosed with uterine sarcoma cancer or another form of cancer after undergoing a hysterectomy or myomectomy and your surgery involved a power morcellator, it is in your best interest to contact a qualified morcellator lawyer as soon as possible. Discuss your case with a power morcellator lawyer at Baum Hedlund Aristei & Goldman today to learn more about your options. The consultation is free.
Morcellator Hysterectomy and Myomectomy
Many laparoscopic hysterectomies and myomectomies are performed using a power morcellator. This is largely because the surgery requires a minimally invasive two centimeter incision to extract either the uterus or uterine fibroids.
It has been estimated that around 500,000 women undergo hysterectomies on an annual basis. Of this total, roughly 11 percent of hysterectomies are performed using a power morcellator, meaning roughly 50,000 women undergo laparoscopic morcellation hysterectomies annually. Many women make the choice to undergo a power morcellator hysterectomy or myomectomy, because both procedures offer shorter post-op recovery times.
This means that thousands of women across the country undergo this procedure without being told that a power morcellator hysterectomy or myomectomy subjects them to a dangerous side effect: spreading uterine sarcoma cancer.
Power Morcellators Spread Cancer
According to the FDA, a power morcellator may spread cancer in women that have undergone a laparoscopic hysterectomy (surgery to remove uterus) or myomectomy (surgery to remove uterine fibroid tissue).
If laparoscopic power morcellation is performed in women with unsuspected uterine sarcoma, there is a risk that the procedure will spread the cancerous tissue within the abdomen and pelvis, significantly worsening the patient's likelihood of long-term survival. For this reason, and because there is no reliable method for predicting whether a woman with fibroids may have a uterine sarcoma, the FDA discourages the use of laparoscopic power morcellation during hysterectomy or myomectomy for uterine fibroids.
What is a Power Morcellator?
A laparoscopic power morcellator is a medical instrument used in various types of laparoscopic (minimally invasive) surgeries, such as hysterectomy or myomectomy. The device itself, which is also referred to as an electric morcellator, is electronically-powered and employs a rapidly-spinning blade to break up large tissue masses into small fragments (the word 'morcellation' means the division of tissue into smaller fragments). These small pieces of tissue are then vacuumed out of the body.
What Does a Power Morcellator Do?
The use of a power morcellator allows gynecologists and surgeons to make minimally invasive incisions (less than 2 centimeters) in order to remove fibroids and other tissue. By using smaller entry points, significant cuts through the stomach muscles are avoided. These small incisions allow patients to heal quicker with less post-op pain and fewer complications with the wound.
What is Vaginal Morcellation?
People occasionally confuse power morcellation with vaginal morcellation. Power morcellation uses tiny incisions to remove tissue through the abdomen. A power morcellator is not often used in vaginal morcellation. Rather than using a power morcellator device, a surgeon dissects the tissue using a scalpel, and then removes it through the vagina.
In vaginal morcellation, surgeons carefully put the uterus or uterine fibroid tissue into a protective bag before cutting, preventing any cancerous tissue from spreading. This is in contrast to the use of a power morcellator, which can allow cancer cells to spread in the abdominal cavity.
What Are Uterine Fibroids?
Also known as leiomyomas, uterine fibroids are noncancerous growths developing from muscular tissue of the uterus. At some point, most women will develop uterine fibroids, though most cases do not produce any symptoms. However, fibroids occasionally do cause symptoms like heavy or prolonged menstrual bleeding, pelvic pain or pressure, or frequent urination. If these symptoms are revealed, medical or surgical therapy is typically suggested.
Uterine Cancer
Uterine cancer is one of the most common cancers among women, falling behind breast cancer, lung cancer and colorectal cancer. According to the FDA, roughly 95 percent of uterine cancers occur in the endometrium, which is the inner lining of the uterus. Endometrial cancer is treatable, with five-year survival rates reaching more than 80 percent, according to recent data. Tumors that occur on the outer muscular lining—sarcomas—are far more aggressive.
While medical opinions vary on the causes of uterine cancer, a variety of risk factors have been shown to increase the chances of developing the disease. High risk factors for uterine cancer include:
High levels of estrogen
Family history of uterine cancer
Over the age of 40
Obesity
Certain drugs have also been shown to increase one's risk of developing uterine cancer. These include drugs used in hormone replacement therapy and others used to treat breast cancer.
Uterine Cancer Symptoms
Before undergoing a power morcellation procedure, a woman may have undetected Stage 1 uterine cancer. This is at the very heart of why power morcellators are so dangerous. The morcellator shreds fibroids, which can spread undetected cancer cells and potentially make it possible for cancer to grow in other areas of the body. In effect, the procedure seeds the cancer, causing it to metastasize and grow from Stage I to Stage IV in a relatively short amount of time.
When a tumor has spread to the bladder, lymph nodes, rectum or distant organs, it is considered Stage IV. Once a tumor reaches Stage IV, treatment options are narrowed. If you have undergone a power morcellator procedure and are experiencing any of the following symptoms, you need to speak with your physician as soon as possible:
Abnormal vaginal bleeding or discharge
Pain with urination or sex
Pelvic or abdominal pain
Pelvic or abdominal swelling
Abnormal weight loss
Nausea or vomiting
Leiomyosarcoma
Leiomyosarcoma (LMS) is a very rare and aggressive form of cancer. Leiomyosarcomas are malignant tumors that develop from smooth muscle tissue cells that make up the involuntary muscles in your body. These involuntary muscles—ones that we do not move consciously with our brain—are found in the uterus, intestines, lungs, liver, stomach, the walls of all blood vessels, and our skin.
For the most part, uterine leiomyosarcoma (ULMS) occurs in women between the ages of 40 and 60 and accounts for roughly one percent of all uterine cancer diagnoses. Leiomyosarcoma tumors can be highly metastatic (easily spread to other parts of the body from where the cancer began). Roughly 70 percent of patients that undergo treatment for leiomyosarcoma see a recurrence of the disease within eight to 16 months. This is true even for women with Stage I or State II cases of leiomyosarcoma, where the disease has not spread outside of the uterus.
In roughly 80 percent of the women who see a recurrence, the disease metastasizes to other parts of the body (referred to as metastatic leiomyosarcoma, classified as Stage III or Stage IV), most commonly to the ovaries, the lungs or the liver. The five-year survival rate for women with non-metastatic leiomyosarcoma is roughly 50 percent. For those with metastatic leiomyosarcoma, the five-year survival rate is estimated to drop to between 4 and 16 percent.
Alternatives to Power Morcellator Hysterectomy and Myomectomy
According to the FDA, evidence has shown that, when feasible, vaginal hysterectomies produce comparable or better results and have fewer complications than laparoscopic or abdominal hysterectomy. Other treatment options for women with symptomatic uterine fibroids include:
Traditional surgical hysterectomy and myomectomy (performed vaginally)
Laparotomy using a smaller incision (minilaparotomy)
Laparoscopic hysterectomy and myomectomy without morcellation
Deliberate blocking of uterine artery (catheter-based uterine artery embolization)
High-intensity focused ultrasound
Drug therapy
Types of Power Morcellators
Surgeons use two different power morcellation techniques: laparoscopic and hysteroscopic. Laparoscopic procedures carry the risk of developing uterine sarcoma cancer.
Laparoscpoic Morcellation
Most power morcellators currently in use are laparoscopic. Laparoscopic power morcellators make a small incision in the abdomen and tissue is shredded and removed. According to the FDA, laparoscopic power morcellator procedures can spread cancerous tissue to the pelvic cavity and the abdomen.
Hysteroscopic Morcellation
Hysteroscopic morcellators have tissue traps built into them, something that laparoscopic power morcellators lack. When surgeons shred tissue using this technique, it is collected in a pouch to be tested. Hysteroscopic devices, which are mechanical versus electric, have not been linked to an increased risk of uterine sarcoma cancer.
Laparoscopic Power Morcellator Manufacturers and Devices
Ethicon / Johnson & Johnson
Gynecare Morcellex Tissue Morcellator
Morcellex Sigma Tissue Morcellator System
Gynecare X-Tract Tissue Morcellator
Diva by FemRx
Lumenis Ltd.
VersaCut+Tissue Morcellator
PKS PlasmaSORD
VarioCarve Morcellator
Karl Storz GmbH
KSE Steiner Electromechanic Morcellator
Richard Wolf GmbH
Cook Urological Inc.
Smith & Nephew
TRUCLEAR Morcellation System
LiNA Medical
Blue Endo
Other Power Morcellator Procedures
A power morcellator can also be used in certain kidney, liver and spleen procedures, allowing cancer to spread to other parts of the body. Cases of infection, abscess, and pelvic pain stemming from laparoscopic renal surgery and laparoscopic spleen surgery have been reported in the literature. Power morcellators have also been shown to cause injuries to surrounding organs within the abdominal cavity in men and women.
Report Adverse Events to the FDA
Prompt reporting of adverse events can help the FDA identify and better understand the risks associated with medical devices. If you suspect that a morcellator and/or specimen bag has malfunctioned or contributed to a serious injury or adverse outcome, the FDA encourages you to file a voluntary report through MedWatch, the FDA Safety Information and Adverse Event Reporting program.
Call (855) 948-5098 or complete our online form. OVER $4 billion
in verdicts & Settlements
Our top priority is to devise customized legal strategies that are tailored to the unique legal needs of our clients, no matter how simple or complicated their situations, might be.
$10 Million Settlement A Major Foreign Plane Crash

Wisner Baum obtained a $10 million settlement for the death of a passenger in a major foreign plane crash.

$14 Million Settlement A Major US Plane Crash

Wisner Baum obtained a $14 million settlement for the death of a passenger in a major US plane crash.

$17.5 Million Settlement A Major US Plane Crash

Wisner Baum obtained a $17.5 million settlement on behalf of a client who was killed in a major U.S. plane crash.

$10 Million Settlement Celexa-Lexapro Pediatric Class Action

$10 million pediatric class action re false promotion of Celexa and Lexapro. Babies born to women who have used Lexapro and other similar medications such as Zoloft, Celexa, Prozac, Paxil, and Symbyax are at an increased risk for birth defects.

$8.5 Million Verdict Commercial Truck Accident

Wisner Baum secured a $8.5 million wrongful death verdict against the food industry company, Tyson Foods, for the wrongful death of a young man.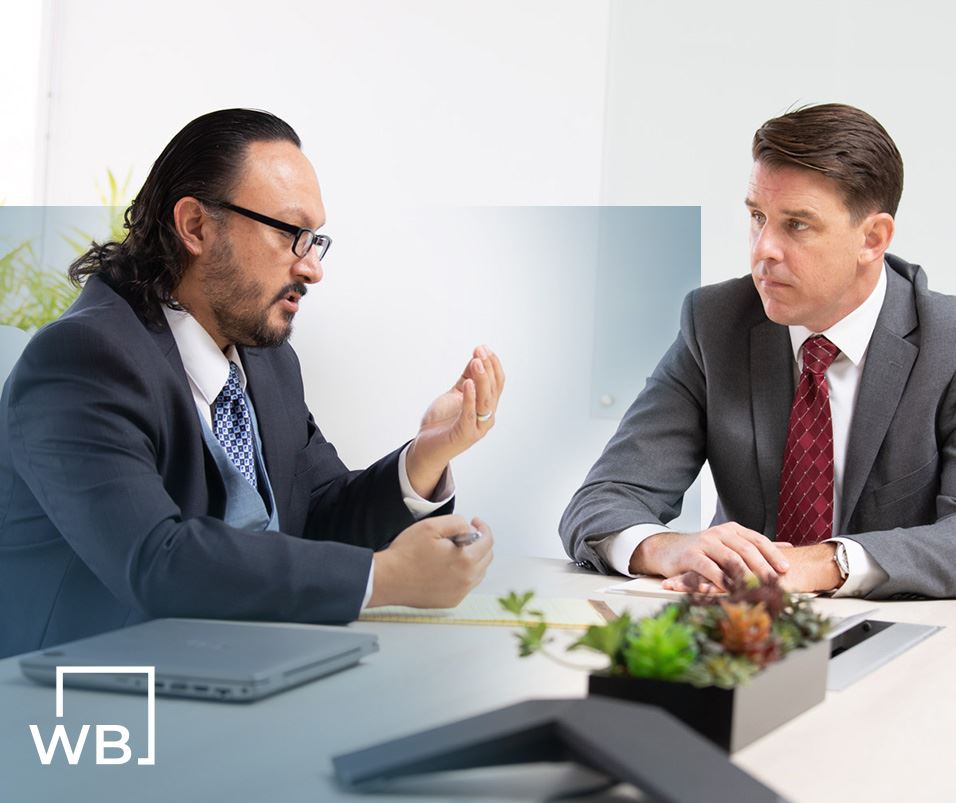 Client-Focused Representation
REVIEWS & TESTIMONIALS
We believe our track record speaks for itself. But you don't have to take our word for it. See what our clients have to say about working with us.
"I Can't Imagine a Better Law Firm"

Multiple lawyers recommended Wisner Baum to me and I have been consistently impressed with the quality of their work.

- Best Law Firms Survey

"They Are About Changing the Systems..."

Wisner Baum are not only amazing attorneys but more importantly, they are activists. They are about changing the systems which got us into trouble in the first place. They understand their role in the process of making change.

- Kim Witczak

"Top Legal Minds in the Country"

The Wisner Baum firm has some of the top legal minds in the country; they are driven, determined, trustworthy, ethical and passionate.

- From Best Lawyers® Best Law Firms

"Diligent & Professional Representation"

Thanks to your efforts I was able to recover from a tragic experience and turn my life around for the best.

- W.T.

"Our Best Interest Was Always Number One on Your List"

A special thank you to your Spanish-speaking staff for the extra effort put into this case. The language barrier was never a problem, and we are so very thankful to them. Your name holds much respect in our family.

- G.C. & C.C

"We Have Never Met a More Wonderful Group of People"

It is obvious that the people at Wisner Baum believe in what they do. And that you all really care about your clients.

- The B. Family

"They Worked Very Hard and Kept in Contact, Which Is Very Important to Me"

I appreciate that you care about how I feel and that you take time to use your talents to ensure your every contact with me is warmly professional.

- A.D.B.

"Your Expertise in This Field Gave Me the Utmost Trust and Confidence"

I wanted a fair settlement within an appropriate time frame, and without any public scrutiny. With your hard work and dedication, we were able to achieve those goals.

- T.O.