It's not every day that you hear about a hospital executive filing a qui tam claim against their former employer. Ralph D. Williams, the former chief financial officer of Walton Regional Medical Center in Monroe, Georgia, did just that and will receive a whistleblower reward of roughly $120,000 for his role in exposing a kickback scheme.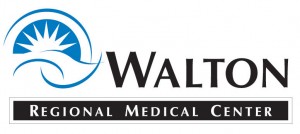 The Department of Justice announced today that Health Management Associates (HMA) and Clearview Regional Medical Center (formerly Walton Regional) have agreed to pay $595,155 to settle Williams's whistleblower claims that the hospital paid kickbacks to Hispanic Medical Management (DBA Clinica de la Mama) between 2008 and 2009. Clinica de la Mama is an obstetric clinic that primarily serves undocumented Hispanic women. HMA owned Walter Regional during the time of the allegations.
In return for the kickbacks, the hospital would receive patient referrals from Clinic de la Mama for labor and delivery at Walton Regional. The hospital would then submit false claims to the state Medicaid program of Georgia. According to the complaint, the kickbacks were disguised as payments for a variety of services purportedly provided by Clinica de la Mama.
In addition to the $595,155, HMA and Clearview will pay an additional $396,770 to settle the state of Georgia's claims under the Georgia False Medicaid Claims Act. Undocumented immigrants are not eligible to receive Medicaid coverage, though the program does provide coverage for certain emergency situations, such as childbirth.
When hospitals pay kickbacks to solicit referrals for undocumented pregnant patients, it takes advantage of vulnerable women and compromises the integrity of taxpayer-funded programs like Medicaid. The whistleblower law firm of Baum Hedlund Aristei & Goldman applauds Mr. Williams for coming forward and bringing these allegations to the government's attention.