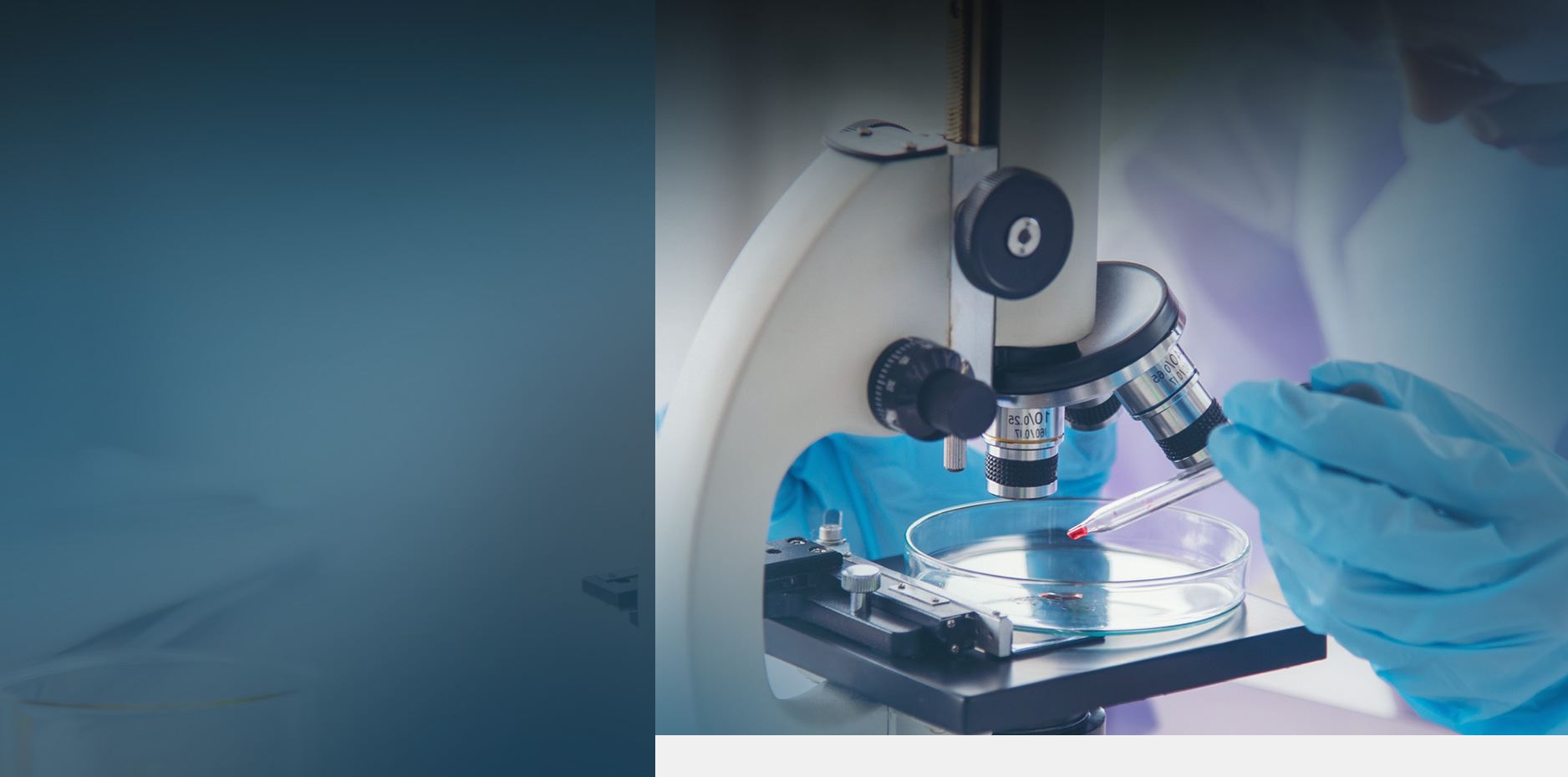 Superbug Duodenoscope Exposure Client Focused. Trial Ready. Billions Won.
Patients File Olympus Medical Lawsuits After 'Superbug' Duodenoscope Exposure
The Food and Drug Administration (FDA) has warned that patients across the nation may have been exposed to an antibiotic-resistant superbug after contaminated endoscopes (side-viewing duodenoscopes), such as the one made by Olympus American Inc., were used during endoscopy procedures.
Duodenoscopes are used in about 500,000 endoscopy procedures every year. The design of the scope makes it very hard for it to be properly cleaned, leaving antibiotic resistant superbug bacteria in hard-to-reach crevices. The FDA has instructed doctors and hospitals to use extra caution in disinfecting the devices.
Patients exposed to the superbug outbreak have begun filing lawsuits against one of the duodenoscope manufacturers, Olympus America Inc., claiming Olympus disregarded extreme risks to public health by failing to instruct hospital personnel on how to properly clean the scopes. According to an official from the FDA, Olympus never received clearance from the FDA prior to putting the company's TJF-Q180V duodenoscope on the market.

​The FDA is now investigating all three U.S. manufacturers of the Endoscopic Retrograde Cholangiopancreatography (ERCP) Duodenoscopes device:
Olympus America Inc.
Pentax
Fujifilm
The FDA's alert, issued on February 19, 2015, came only a day after officials at Ronald Reagan UCLA Medical Center reported that seven patients had fallen seriously ill and two had died from the improperly sterilized duodenoscopes used in an endoscopy procedure to treat diseased liver, pancreatic and bile ducts. UCLA also announced that it has notified 179 other patients who were treated with the contaminated duodenoscopes from October 2014 to January 2015, to offer them medical tests. The LA Times reports that by some estimates, if the infection spreads to a person's bloodstream, the superbug bacteria can kill 40% to 50% of patients.
The issued FDA standard is for 99.9999% of all microbes to be cleaned from a scope. Neither Olympus, Pentax nor Fujifilm have been able to demonstrate that their devices can be cleaned to the FDA's disinfection standard.
Were you injured by a defective medical device? Do you have a medical device that was implanted in an unapproved, off-label manner? If so, call (855) 948-5098 today for a free consultation.
For Your Free Case Evaluation Please Contact Us
If you believe that you were infected during an endoscopy procedure and would like more information about filing a lawsuit, please provide information below:
Duodenoscope Related Superbug Outbreaks List of Hospitals
Cedars-Sinai Medical Center – Los Angeles, California
4 infected
0 deaths
67 possible exposures
Ronald Reagan UCLA Medical Center – Los Angeles, California
7 infected
2 deaths
179 possible exposures
Hartford Hospital – Hartford, Connecticut
5 infected
281+ possible exposures
Advocate Lutheran General Hospital – Park Ridge, Illinois
UPMC Presbyterian – Pittsburgh, Pennsylvania
Virginia Mason Medical Center – Seattle, Washington
What is the Superbug Outbreak?
The superbug outbreak is related to a family of germs called carbapenum-resistant enterobacteriaceae (or CRE). CRE bacteria are considered deadly because of their resistance to drugs, including last-resort antibiotics. The bacteria most commonly attack patients in hospitals and nursing homes, especially patients using breathing tubes, catheters, or in the most recent case, endoscopes or duodenoscopes. These devices, specifically the TJF-Q180V scope manufactured by Olympus, likely caused the superbug to be transmitted to victims currently infected.
As Dr. Thomas Frieden, director of the Centers for Disease Control and Prevention said in a recent interview, the superbug is becoming increasingly more common in hospitals across the country, adding that if attention isn't paid to the issue, "it may well get out into the community," making common cuts and infections potentially fatal.
What Caused the Superbug to Spread?
The FDA estimates that roughly half a million endoscopic procedures are performed every year in the U.S. The procedure itself involves a device known as an endoscope or duodenoscope being inserted into a patient's throat. The device then travels through the stomach to the top of the small intestine.
The scope itself shouldn't pose a threat to the health of patients, but the design of the Olympus Q180V includes tiny crevices that are difficult to disinfect, especially without proper sanitation guidelines. According to the FDA alert, residual body fluids and organic debris can remain in these crevices even after cleaning and disinfection. If the fluids were to contain any contamination, subsequent patients undergoing the procedure could be exposed to "serious infections."
In the case of the UCLA superbug outbreak, hospital officials maintain that two TJF-Q180V medical scopes were still contaminated after disinfecting guidelines were followed. UCLA Medical Center has since reached out to 179 patients who received an endoscopy procedure between October 2014 and January 2015, offering them home tests that can identify harmful bacteria.
Olympus TJF-Q180V Duodenoscope
The Olympus duodenoscope used at UCLA Medical Center went on the market in 2010. But according to Karen Riley, the deputy director of strategy at the FDA's Office of External Affairs, Olympus never asked for FDA approval to put the device on the market.
When did the FDA notice the egregious error? Either late 2013 or early 2014.
Why didn't the FDA notice? "I don't know," Riley told the media.
FDA regulations require any medical device maker to receive clearance if and when a new device model includes changes that could "significantly affect the safety and effectiveness of the device." In the case of the Olympus TJF-Q180V duodenoscope, a modification to the elevator channel that was never cleared by the FDA was determined to be the exact part of the device implicated in the superbug cases. Olympus submitted an application to the FDA to sell the new model last year. Their FDA application is still pending.
At this time, it remains unknown whether the FDA will penalize Olympus for selling the model without their approval.
Olympus Medical Lawsuit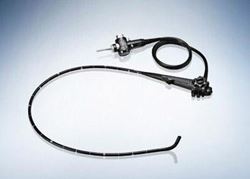 ​Olympus knew or should have known that endoscopic procedures using the device it designed and sold could result in contaminated fluids being transferred from patient to patient, according to lawsuits filed against the medical device manufacturer. Olympus made serious changes to the Q180V without evaluating the cleaning methods needed to disinfect the device after use. The company also failed to obtain FDA certification to sell the device. Without proper disinfection protocols, or a recall on the device to update safety information, Olympus knowingly put patients at serious risk, the lawsuits allege.
Wisner Baum's Extensive Legal Experience
Wisner Baum has successfully represented thousands of clients in defective medical device and pharmaceutical injury cases, as well as illegal and off-label use of drugs and devices, since the late 1980's. Such litigation involves complex evidence and choice of law issues which have been routinely handled by the firm in both state and federal courts. We have been on the prevailing side of some of the nation's most highly-publicized cases.**
Our legal victories have helped consumers in many ways beyond settlement. For example, we have helped uncover harmful drug industry practices, deceptive Big Pharma marketing schemes and helped to improved drug warning labels.
We have participated in cases that have shaped and developed the law for the benefit of injured victims and consumers of pharmaceutical products. We are also at the forefront of the preemption fight, where big pharmaceutical and medical device companies try to seek immunity from lawsuits when their drugs or medical devices have harmed consumers. We have succeeded against having our cases preempted in a multitude of pharmaceutical and medical device cases across the nation.
Our firm has won over $4 billion for our past clients in all areas of practice and many of our attorneys have earned Martindale-Hubbell's highest AV® Preeminent™ Peer Review Rating, and our law firm is also listed in Martindale-Hubbell's Bar Register Preeminent Lawyers, The Best Lawyers in America®, Top Ranked Law Firms™ and U.S. News & World Report Best Lawyers® Best Law Firms.*
If you believe that you were infected with superbug bacteria during an endoscopy procedure using either the Olympus, Fujifilm or Pentax duodenoscopes and would like more information about filing a lawsuit against one of these medical device manufacturers, please fill out our contact form or call us at (855) 948-5098 in order to speak with a medical device injury attorney.
---
*Martindale-Hubbell is the facilitator of a peer review rating process. Ratings reflect the confidential opinions of members of the Bar and the Judiciary. AV® Preeminent™ is certification mark of Reed Elsevier Properties Inc., used in accordance with the Martindale Hubbell certification procedures, standards and policies. An AV® rating reflects an attorney who has reached the heights of professional excellence. He or she has usually practiced law for many years, and is recognized for the highest levels of skill and integrity.
Best Lawyers and The Best Lawyers in America are registered trademarks of Woodward/White, Inc., of Aiken, SC.
*Our past performance, verdicts or settlements do not constitute a guarantee, warranty, or prediction regarding the outcome of your legal matter. Past results obtained or overall performance must be confined to that particular case, its factual and legal circumstances and legal surroundings. Every case is different and must be judged on its own merits. OVER $4 billion
in verdicts & Settlements
Our top priority is to devise customized legal strategies that are tailored to the unique legal needs of our clients, no matter how simple or complicated their situations, might be.
$10 Million Settlement A Major Foreign Plane Crash

Wisner Baum obtained a $10 million settlement for the death of a passenger in a major foreign plane crash.

$14 Million Settlement A Major US Plane Crash

Wisner Baum obtained a $14 million settlement for the death of a passenger in a major US plane crash.

$17.5 Million Settlement A Major US Plane Crash

Wisner Baum obtained a $17.5 million settlement on behalf of a client who was killed in a major U.S. plane crash.

$10 Million Settlement Celexa-Lexapro Pediatric Class Action

$10 million pediatric class action re false promotion of Celexa and Lexapro. Babies born to women who have used Lexapro and other similar medications such as Zoloft, Celexa, Prozac, Paxil, and Symbyax are at an increased risk for birth defects.

$8.5 Million Verdict Commercial Truck Accident

Wisner Baum secured a $8.5 million wrongful death verdict against the food industry company, Tyson Foods, for the wrongful death of a young man.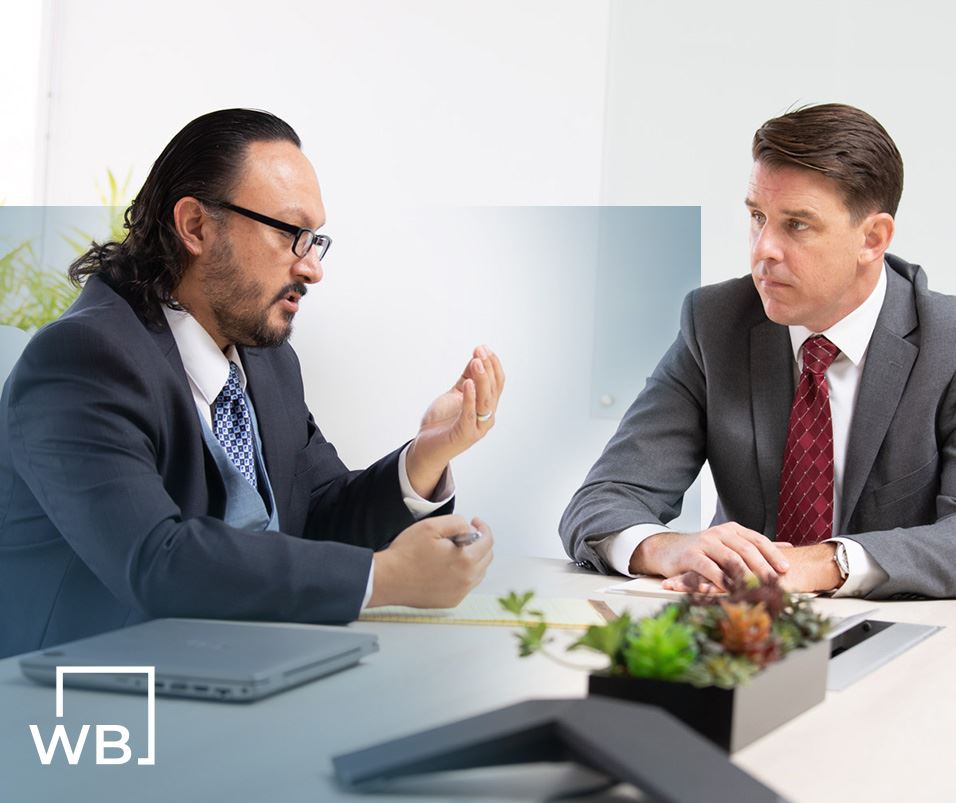 Client-Focused Representation
REVIEWS & TESTIMONIALS
We believe our track record speaks for itself. But you don't have to take our word for it. See what our clients have to say about working with us.
"I Can't Imagine a Better Law Firm"

Multiple lawyers recommended Wisner Baum to me and I have been consistently impressed with the quality of their work.

- Best Law Firms Survey

"They Are About Changing the Systems..."

Wisner Baum are not only amazing attorneys but more importantly, they are activists. They are about changing the systems which got us into trouble in the first place. They understand their role in the process of making change.

- Kim Witczak

"Top Legal Minds in the Country"

The Wisner Baum firm has some of the top legal minds in the country; they are driven, determined, trustworthy, ethical and passionate.

- From Best Lawyers® Best Law Firms

"Diligent & Professional Representation"

Thanks to your efforts I was able to recover from a tragic experience and turn my life around for the best.

- W.T.

"Our Best Interest Was Always Number One on Your List"

A special thank you to your Spanish-speaking staff for the extra effort put into this case. The language barrier was never a problem, and we are so very thankful to them. Your name holds much respect in our family.

- G.C. & C.C

"We Have Never Met a More Wonderful Group of People"

It is obvious that the people at Wisner Baum believe in what they do. And that you all really care about your clients.

- The B. Family

"They Worked Very Hard and Kept in Contact, Which Is Very Important to Me"

I appreciate that you care about how I feel and that you take time to use your talents to ensure your every contact with me is warmly professional.

- A.D.B.

"Your Expertise in This Field Gave Me the Utmost Trust and Confidence"

I wanted a fair settlement within an appropriate time frame, and without any public scrutiny. With your hard work and dedication, we were able to achieve those goals.

- T.O.