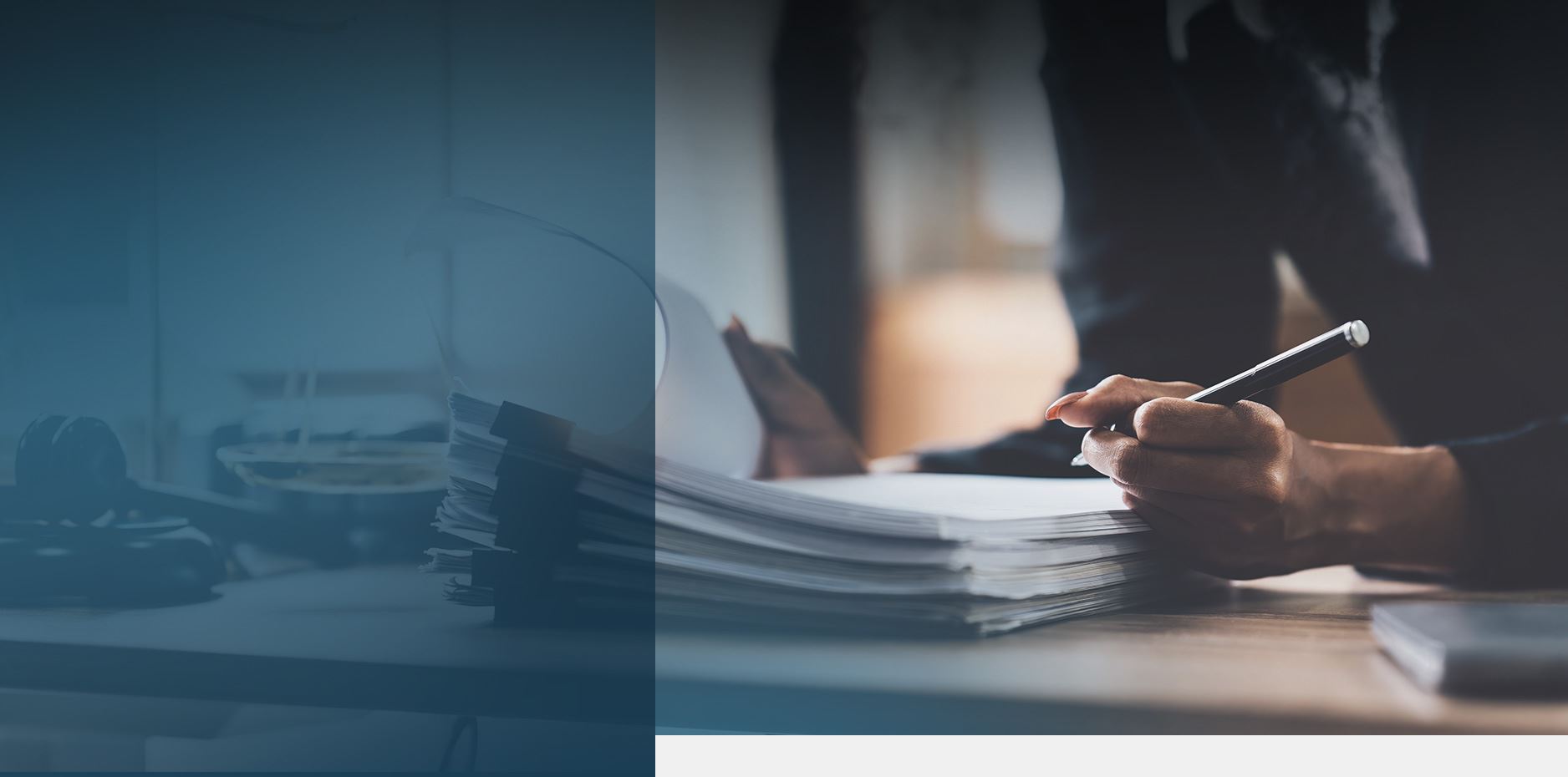 Medicare Secondary Payer Client Focused. Trial Ready. Billions Won.
Medicare Secondary Payer Lawsuit
Medicare is one of the most important federal programs in the United States. With over 15 percent of the population enrolled as beneficiaries, Medicare accounts for around 15 percent of the country's annual budget, roughly $683 billion based on the most recent estimate.
Approximately 19 million Medicare beneficiaries elect to receive their benefits through Medicare Part C, which allows people to receive their benefits from authorized organizations called Medicare Advantage Organizations ("MAOs"). MAOs, although private organizations, effectively operate like the Centers for Medicare and Medicaid Services (CMS) and are incentivized to protect taxpayer money through efficient administration of Medicare benefits.
Helpful Key Terms
No Fault Insurance – Any insurance policy under which insureds are indemnified for losses by their own insurance company, regardless of fault in the incident generating losses.
Insureds– Individuals covered by an insurance policy
Providers – Health care providers such as hospitals.
Beneficiaries – Individuals covered by Medicare.
Double Damages – Damages that are twice the amount of the actual damages sustained. Double damages are intended to cover any circumstances of aggravation.
With so much money invested in the system, Medicare is the victim of fraud and abuse to the tune of hundreds of millions each year. But as Medicare has evolved, so too has the government's ability to combat fraud and waste. One of the most potent weapons to combat Medicare waste is the Medicare Secondary Payer (MSP) Act, which has allowed for the recovery of billions in taxpayer funds.
The MSP requires Medicare and MAOs to function as the secondary payer when a primary payer is responsible for covering the costs of health care. In practical terms, this means that if there is another insurance policy or contractual agreement covering a medical expense, i.e., a separate auto insurance policy or a settlement agreement, that other source of payment is considered the primary plan and must pay first.
For example, if a Medicare beneficiary gets into a car accident and suffers medical injuries, they typically submit their Medicare insurance card to the medical provider. That bill gets submitted to Medicare and either CMS or an MAO pays the bill. Many individuals, however, are also covered by a no-fault auto insurance policy issued by an insurance company that obligates the insurer to pay for medical expenses, regardless of fault, up to a policy limit.
Under the MSP Act, that auto insurance company is required to pay for those medical expenses first or, if payment was made already, make a reimbursement. The problem, however, is that the auto insurance companies rarely make those payments, which results in Medicare and MAOs (and ultimately taxpayers) never getting reimbursed for medical expenses that should have been covered by an auto insurance company in the first place.
The Medicare Secondary Payer Act specifically allows Medicare and MAOs to recover from auto insurance companies and other liability insurance companies that fail to cover medical costs when their insureds also happen to be Medicare beneficiaries. Under the MSP Act, Medicare and MAOs can recover double damages against any entity considered responsible for payment under the Medicare Secondary Payer Act.
Dozens of auto insurance companies have been named in various MSP class actions filed by class representatives who represent MAOs. These MSP class action lawsuits allege that the auto insurance companies failed to pay for medical services as required under the MSP.
Recovering lost tax dollars to help keep escalating medical costs in check is an important public health issue. Our firm is committed to holding these companies responsible for, in essence, stealing needed funds from Medicare and increasing the costs of the Medicare system.
What is the Medicare Secondary Payer Act?
President Lyndon Johnson signed the Social Security Amendments of 1965 establishing Medicare, a federally-funded health insurance program for the elderly and disabled. In the 1980s, Congress made changes to the Social Security Amendments by creating the MSP Act, which was designed to curb fraud, waste, and abuse that had plagued the federal program since its inception.
The Medicare Secondary Payer Act mandates that Medicare is the "secondary" payer in circumstances where a primary plan exists. The intended purpose was to shift costs away from Medicare to applicable primary plans for paying health care costs.
What are these primary plans?
Workers' Compensation Plans
Automobile Policies or Plans (self-insurance included)
Liability Insurance Policies or Plans (self-insurance included)
No-Fault Insurance Plans (also referred to as "NGHPs")
Group Health Plans (in specific circumstances)
*Liability insurance includes (but is not limited to) uninsured motorist insurance, underinsured motorist insurance, homeowners' liability insurance, malpractice insurance, product liability insurance, and general casualty insurance.
Under the MSP Act, Medicare is required to be the secondary payer if a workers' compensation, no-fault or liability policy has an obligation to cover a beneficiary's medical care costs. To ensure that beneficiaries receive timely care and treatment, the MSP allows the Centers for Medicare and Medicaid Services (CMS) to make "conditional payments" to providers with the condition being that CMS will seek reimbursement from the primary payer.
The MSP laws facilitate the condition by giving Medicare subrogation rights or an alternative double damages remedy against any entity considered responsible for payment, as well as "any entity that has received payment from a primary plan or from the proceeds of a primary plan's payment to any entity."
Medicare Part C and the Creation of Medicare Advantage Organizations
In 1997, Congress amended the Medicare Act by adding Medicare Part C, which outlines the Medicare Advantage program. Enacted to harness the power of private sector competition to create a more efficient and less expensive Medicare system, Part C gives Medicare beneficiaries the option of receiving Medicare benefits through private insurers known as Medicare Advantage Organizations (MAOs).
MAOs enter into a contract with CMS to administer and provide the same benefits that beneficiaries receive under Medicare. MAOs receive a fixed payment from CMS per enrollee and, under a statutory framework, pay health care providers directly for the care received by Part C enrollees.
Beneficiaries who receive their benefits through the traditional Medicare system and those who choose to receive benefits through MAOs are all considered Medicare beneficiaries. Thus, provisions of the Medicare Secondary Payer Act apply with equal force to MAOs as they do to traditional Medicare.
Reporting Requirements for the MSP Act
For many years, the MSP existed on paper, but lacked the mechanisms necessary for evaluating and enforcing situations where Medicare (or MAOs) should serve as secondary payers to the responsible party.
That changed in 2007 when Congress created new reporting requirements under the Medicare, Medicaid, and SCHIP Extension Act (MMSEA). The provisions of Section 111 of MMSEA imposed new data collection and mandatory reporting requirements on providers to give the CMS greater tools to enforce the Medicare Secondary Payer Act. Section 111 also added civil monetary penalties for noncompliance with the new reporting requirements.
An insurance company's failure to comply with reporting requirements results in a civil penalty of up to $1,000 for each day of noncompliance per claimant. Compliance with reporting requirements does not absolve primary payers of their obligation to pay first; reporting requirements are separate and apart from their obligation to pay first under MSP provisions.
Reporting compliance allows providers to steer clear of civil penalties, but it does not provide safe harbor from paying first or reimbursing Medicare or MAOs.
Common Examples of Primary Plans Failing to Recognize Medicare as Secondary Payer
CMS instructs providers to determine if individuals have an additional policy outside of Medicare before a health care claim is filed. Providers are supposed to supply beneficiaries with an MSP questionnaire covering the reason for their claims (injuries, for example) and whether or not they have additional coverage, including liability insurance.
Once it is determined that a beneficiary has liability insurance covering the incident or accident that triggered the claims, the following five scenarios are most common:
The liability insurance policy pays the health care provider as the primary payer for their insured's medical services.
In paying for services, the policy fulfilled its primary payer obligation.
The liability insurance policy agrees to a settlement with the insured to pay for their health care services.
In agreeing to the settlement with the insured, the policy is obligated to make primary payment for medical services required by their insured. If the policy does not offer payment and Medicare provides a conditional payment to cover medical costs, the policy is required to inform Medicare that it is the primary payer and Medicare is the secondary payer, then reimburse Medicare for the medical costs.
The liability insurance policy pays their insured to cover their medical costs.
If a liability insurer pays someone other than Medicare for the cost of the health care coverage (i.e. the insured), the party receiving the funds must repay Medicare within 60 days of Medicare's final demand for repayment of the conditional payments (less procurement costs).
The liability insurance policy and Medicare both pay the provider to cover the insured's medical costs.
The MSP requires that the liability insurance policy notify Medicare if it learns that Medicare made a conditional payment for services that the primary payer should have made. Medicare can also recover the conditional payment made to the provider if the provider fails to file a claim with the insurance policy, and Medicare is unable to recover payment from the insurance policy.
The liability insurance policy does not pay for the insured's medical costs and Medicare makes a conditional payment to cover costs.
The liability insurance policy is required to pay Medicare back for the conditional payment. Failure to do so could result in double-damage recovery and fines.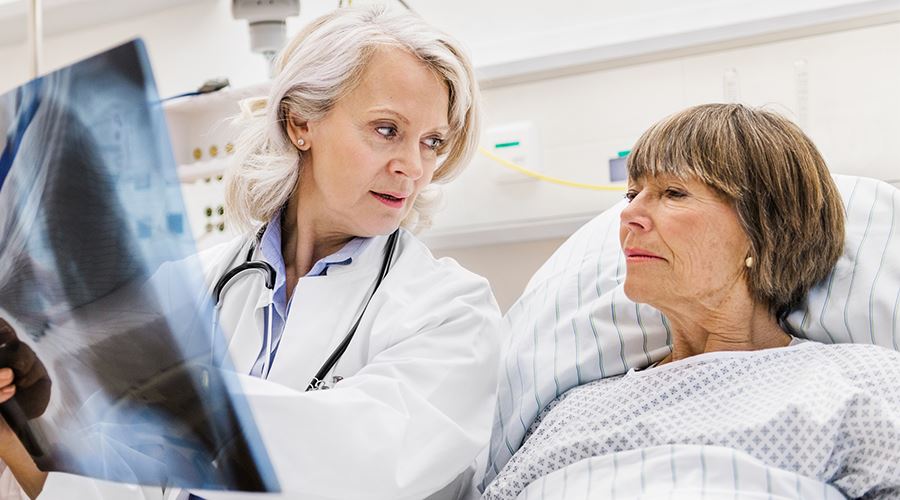 For a better understanding of how these scenarios play out in the real world, check out the examples below:
A 70-year-old woman is stopped at a traffic light when a box truck viciously rear-ends her vehicle. Under the woman's auto insurance policy, she has Personal Injury Protection (PIP) coverage. At age 70, she also receives Medicare benefits as an enrollee in a Medicare Advantage Organization.
In this example, the woman's medical expenses related to the accident should be covered by her auto insurance policy up to its limit. The auto insurance policy is the primary payer and Medicare is the secondary payer.
A 67-year-old man falls off a ladder working a construction job and is hospitalized. The hospital determines that the man has coverage outside of Medicare through a Workers' Comp policy.
Generally speaking, a Workers' Comp policy would be the primary payer on the beneficiary's health care claim for the work injury with Medicare as a secondary payer.
MSP Act Allows for Double Recovery
As we have seen, there are circumstances in which the primary payer fails to pay providers and Medicare is forced to submit conditional payments to ensure that the injured beneficiary receives the appropriate care. When insurance policies fail to inform Medicare that it will serve as the primary payer and fails to pay for the care, Medicare can recover twice the amount of conditional payments made, plus interest, if forced to take legal action to compel a primary payer to reimburse Medicare.
Contact us by calling (855) 948-5098 or filling out our online form.
Medicare Secondary Payer Class Action Lawsuits
Several class action lawsuits filed across the country on behalf of Medicare Advantage Organizations accuse auto insurance companies of failing to reimburse Medicare for injury claims arising from auto accidents.
According to the MSP class actions, the auto insurance companies derived substantial profits by forcing MAOs to cover medical treatments and failing to reimburse Medicare for the costs, as stated in the Medicare Secondary Payer Act. The lawsuits seek double damages plus statutory damages of $1,000 per day of noncompliance.
$2.0 Billion Verdict Personal Injury

In May of 2019, the jury in the case of Pilliod et al. v, Monsanto Company ordered the agrochemical giant to pay $2.055 billion in damages to the plaintiffs, Alva and Alberta Pilliod, a Bay Area couple in their 70s.

$289.2 Million Verdict Personal Injury

On Aug. 10, 2018, a San Francisco jury ordered Monsanto to pay $39.25 million in compensatory damages and $250 million in punitive damages to Mr. Johnson, a former groundskeeper who alleged exposure to Monsanto's herbicides caused him to develop terminal non-Hodgkin lymphoma.

$265 Million Settlement Fatal Train Crash

In 2016, Wisner Baum attorney Timothy A. Loranger and six other attorneys in the Plaintiffs' Management Committee were able to secure a $265 million settlement for victims of the 2015 Amtrak 188 derailment in Philadelphia, one of the largest in the U.S. for 2016.

$105 Million Settlement Pharmaceutical Settlement

Wisner Baum obtained $105 million on behalf of multiple clients involved in a pharmaceutical negligence case.

$80 Million Verdict Personal Injury

Wisner Baum attorneys served on the trial team in the case of Hardeman v. Monsanto Company, which resulted in an $80 million jury verdict for the plaintiff, Edwin Hardeman. Client-Focused Representation
REVIEWS & TESTIMONIALS
We believe our track record speaks for itself. But you don't have to take our word for it. See what our clients have to say about working with us.
"I Can't Imagine a Better Law Firm"

Multiple lawyers recommended Wisner Baum to me and I have been consistently impressed with the quality of their work.

- Best Law Firms Survey

"They Are About Changing the Systems..."

Wisner Baum are not only amazing attorneys but more importantly, they are activists. They are about changing the systems which got us into trouble in the first place. They understand their role in the process of making change.

- Kim Witczak

"Top Legal Minds in the Country"

The Wisner Baum firm has some of the top legal minds in the country; they are driven, determined, trustworthy, ethical and passionate.

- From Best Lawyers® Best Law Firms

"Diligent & Professional Representation"

Thanks to your efforts I was able to recover from a tragic experience and turn my life around for the best.

- W.T.

"Our Best Interest Was Always Number One on Your List"

A special thank you to your Spanish-speaking staff for the extra effort put into this case. The language barrier was never a problem, and we are so very thankful to them. Your name holds much respect in our family.

- G.C. & C.C

"We Have Never Met a More Wonderful Group of People"

It is obvious that the people at Wisner Baum believe in what they do. And that you all really care about your clients.

- The B. Family

"They Worked Very Hard and Kept in Contact, Which Is Very Important to Me"

I appreciate that you care about how I feel and that you take time to use your talents to ensure your every contact with me is warmly professional.

- A.D.B.

"Your Expertise in This Field Gave Me the Utmost Trust and Confidence"

I wanted a fair settlement within an appropriate time frame, and without any public scrutiny. With your hard work and dedication, we were able to achieve those goals.

- T.O.