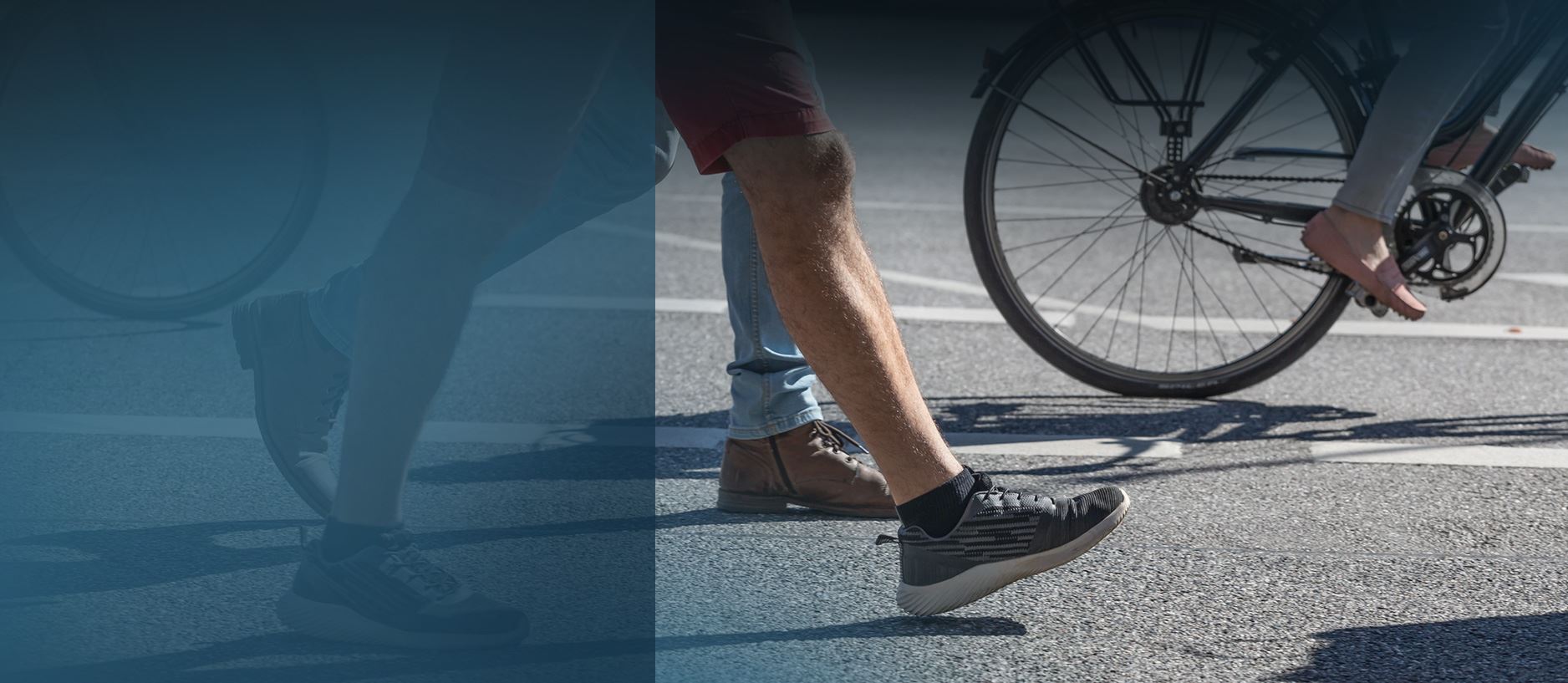 Pedestrian Accidents Client Focused. Trial Ready. Billions Won.
California Pedestrian Accident Lawyers
Pedestrians Face Rising Injury and Fatality Risks in Crashes
Across the country, pedestrian accident injuries and fatalities have been steadily increasing since 2009, rising by 35.4% by 2017 – and here in California, pedestrians face higher risks than almost anywhere else in the U.S. In 2015, the Golden State led the nation in pedestrian deaths for a second consecutive year, and in 2019, California was one of only six states to report double-digit increases in pedestrian fatalities.
These numbers clearly show that pedestrians in Los Angeles and throughout California face exceptional risks to their safety and wellbeing, and at Wisner Baum, we're dedicated to holding the right parties accountable when those risks become realities. By representing pedestrians in civil lawsuits, our litigators can seek compensation for victims of negligence and advocate for improved traffic safety standards.
With recognition from international and domestic news sources and a long track record of successful outcomes in truck accident, commercial motor vehicle, motorcycle, and car accident cases, our award-winning attorneys have won over $4 billion in recovery for injury victims. It is our goal to ensure that you and your family have enough resources to account for personal injuries and wrongful death, and with compassion and skill, we can help you navigate the legal process.
Give our team a call at (855) 948-5098 if you've been injured or lost a loved one to a pedestrian accident in Los Angeles. We also take cases throughout California and nationwide.
Your Rights as a California Pedestrian
Whether you're walking down Hollywood Boulevard or enjoying California's scenic beaches, you have certain fundamental rights as a pedestrian. This is because California law recognizes that pedestrians tend to be more vulnerable than drivers and need protections. While pedestrians do have a duty to obey the law and avoid disrupting traffic, drivers also have a "duty of care" to drive in a reasonably safe manner.
Key pedestrian rights you should keep in mind:
You have the right of way when using a marked or unmarked crosswalk (provided that you are using reasonable care when doing so)
You have the right to not be struck by a dangerous, impaired, or distracted driver who is breaking traffic safety laws.
You always have the right to use a sidewalk unimpeded, and vehicles who cross your path must cede you the right of way without exception.
You have the right to file a lawsuit if a vehicle driver, bicyclist, motorcyclist, or another pedestrian causes you to become injured because of their negligence or traffic violations.
Holding Negligent Parties Accountable for Your Injuries
It goes without saying that pedestrians involved in motor vehicle crashes are often the ones left with the most debilitating and life-altering injuries. From amputations to broken bones to traumatic brain injuries, you could be facing a lifetime of expenses and pain after your accident. Of course, it isn't always easy to tell when a driver has been negligent – and when you are entitled to bring a lawsuit against them.
In general, there are four areas where liability may fall in pedestrian accidents:
The pedestrian. If you are acting in an unsafe manner – for example, by walking while intoxicated or jaywalking – then you may also be considered negligent. However, under the rule of comparative negligence, pedestrians may still have the right to bring a lawsuit even if they were partially responsible for the crash.
Another party (such as a driver, motorcyclist, or biker). Any other motorist or pedestrian who acts without regard for your safety can be held accountable when you become injured. Some common reasons to file a lawsuit against a driver include reckless driving, drunk driving, hit-and-run, and disobeying traffic safety rules.
A property owner. Under premises liability laws, property owners have the responsibility to maintain their property for invited guests, and that includes the walkways and areas leading up to a building. If you trip and fall because of a hazardous condition on someone else's properties, you could have a premises liability claim.
Local or city government. Finally, the government has a responsibility to maintain public areas that are available to pedestrians and make them reasonably safe. Poorly-advertised curbs, missing safety signs, and other lapses can make them accountable for injuries.
Do you have questions about your rights as an injured pedestrian? Contact Wisner Baum, online or at (855) 948-5098 to schedule a free consultation in Los Angeles or beyond. OVER $4 billion
in verdicts & Settlements
Our top priority is to devise customized legal strategies that are tailored to the unique legal needs of our clients, no matter how simple or complicated their situations, might be.
$10 Million Settlement A Major Foreign Plane Crash

Wisner Baum obtained a $10 million settlement for the death of a passenger in a major foreign plane crash.

$14 Million Settlement A Major US Plane Crash

Wisner Baum obtained a $14 million settlement for the death of a passenger in a major US plane crash.

$17.5 Million Settlement A Major US Plane Crash

Wisner Baum obtained a $17.5 million settlement on behalf of a client who was killed in a major U.S. plane crash.

$10 Million Settlement Celexa-Lexapro Pediatric Class Action

$10 million pediatric class action re false promotion of Celexa and Lexapro. Babies born to women who have used Lexapro and other similar medications such as Zoloft, Celexa, Prozac, Paxil, and Symbyax are at an increased risk for birth defects.

$8.5 Million Verdict Commercial Truck Accident

Wisner Baum secured a $8.5 million wrongful death verdict against the food industry company, Tyson Foods, for the wrongful death of a young man.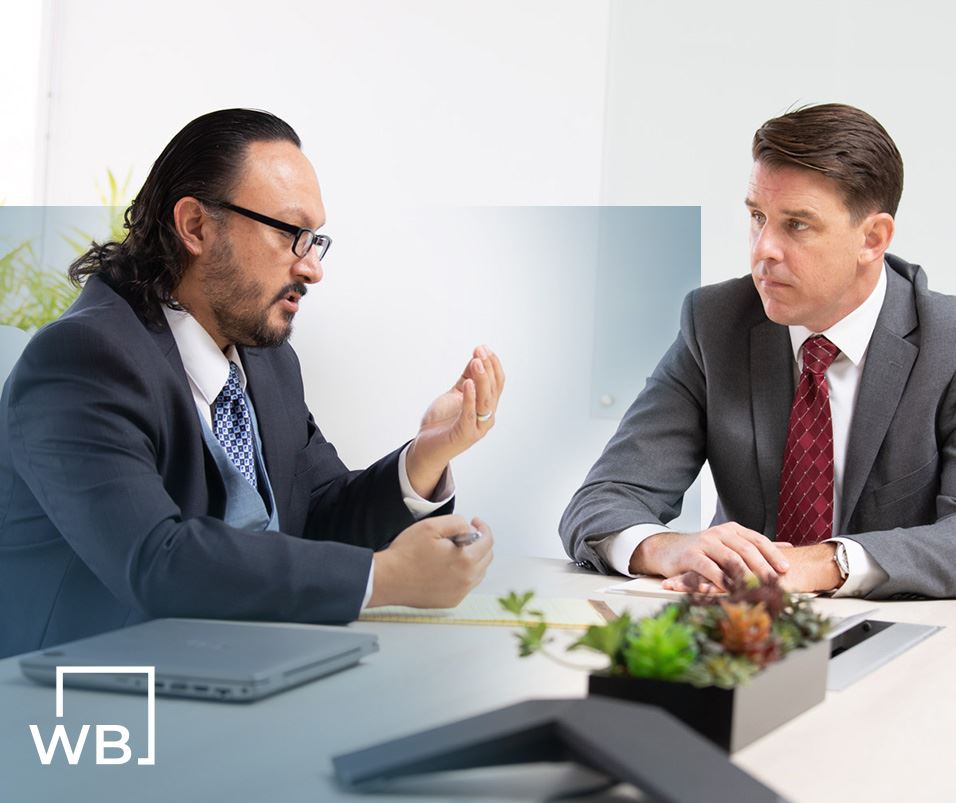 Client-Focused Representation
REVIEWS & TESTIMONIALS
We believe our track record speaks for itself. But you don't have to take our word for it. See what our clients have to say about working with us.
"I Can't Imagine a Better Law Firm"

Multiple lawyers recommended Wisner Baum to me and I have been consistently impressed with the quality of their work.

- Best Law Firms Survey

"They Are About Changing the Systems..."

Wisner Baum are not only amazing attorneys but more importantly, they are activists. They are about changing the systems which got us into trouble in the first place. They understand their role in the process of making change.

- Kim Witczak

"Top Legal Minds in the Country"

The Wisner Baum firm has some of the top legal minds in the country; they are driven, determined, trustworthy, ethical and passionate.

- From Best Lawyers® Best Law Firms

"Diligent & Professional Representation"

Thanks to your efforts I was able to recover from a tragic experience and turn my life around for the best.

- W.T.

"Our Best Interest Was Always Number One on Your List"

A special thank you to your Spanish-speaking staff for the extra effort put into this case. The language barrier was never a problem, and we are so very thankful to them. Your name holds much respect in our family.

- G.C. & C.C

"We Have Never Met a More Wonderful Group of People"

It is obvious that the people at Wisner Baum believe in what they do. And that you all really care about your clients.

- The B. Family

"They Worked Very Hard and Kept in Contact, Which Is Very Important to Me"

I appreciate that you care about how I feel and that you take time to use your talents to ensure your every contact with me is warmly professional.

- A.D.B.

"Your Expertise in This Field Gave Me the Utmost Trust and Confidence"

I wanted a fair settlement within an appropriate time frame, and without any public scrutiny. With your hard work and dedication, we were able to achieve those goals.

- T.O.