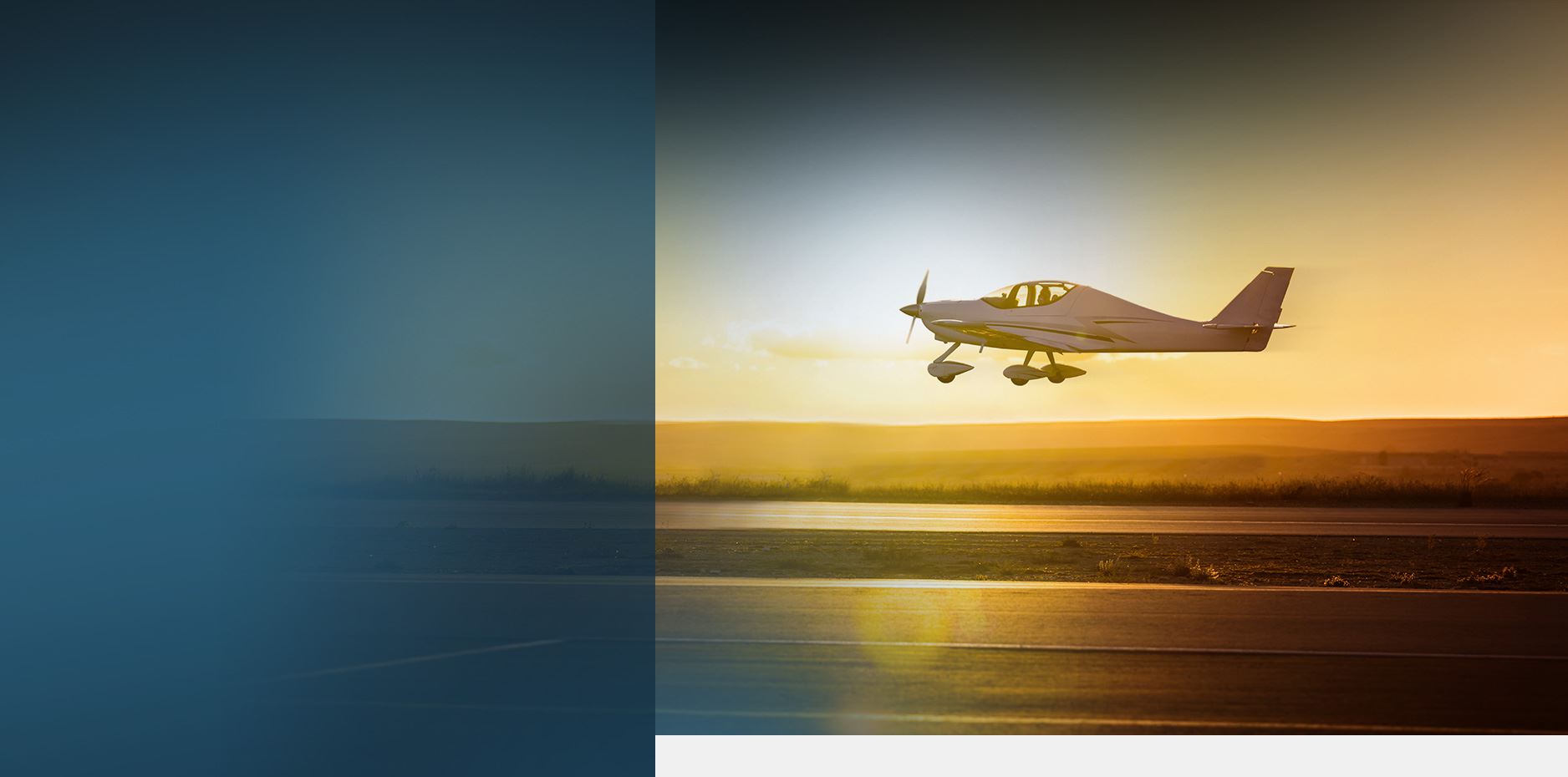 Small Plane Crash Client Focused. Trial Ready. Billions Won.
Small Plane Crashes
Attorneys Representing Small Plane Crash Victims
Most small planes are operating under general aviation rules. General aviation refers to flights outside of a commercial context, including, for instance, smaller aircraft and private jets. It encompasses all non-airline and military travel, including privately-owned aircraft, air ambulances, crop-dusting aircraft and non-commercial helicopter flights.
If you or a loved one was injured in a small plane crash or other type of general aviation accident, you need an attorney with experience in pursuing claims against private pilots, manufacturers, and other negligent third parties. At Wisner Baum, we have successfully handled wrongful death and catastrophic personal injury claims stemming from small plane crashes on behalf of victims and their families.
Contact us at (855) 948-5098 today for a free consultation on your small plane crash lawsuit.
How Often Does a Small Plane Crash Occur?
While plane crashes are overall rare occurrences, the vast majority of loss of life and serious injury occurs on a private or general aviation flight involving few, if any passengers. In studies performed by the NTSB, general aviation accidents are far more common than commercial aircraft accidents. For example, in 2011 the NTSB found that 94 percent of all fatal aviation accidents involved a small plane crash.
While the numbers of commercial airline accidents in the United States have declined greatly in the last decade, the number of small plane crashes has remained steady, resulting in at least one small plane crash per 100,000 flight hours. According to LiveScience, if you compare flight hours per small plane crash to driving hours per fatal car crash, a trip on a private plane could be 19 times more dangerous than your average car ride.
General aviation accidents are more common than commercial airline accidents because they do not have the same internal protections or technologies used in commercial airliners. Accidents require a thorough investigation and an experienced aviation attorney to pursue an investigation against all potential defendants.
What Causes a Small Plane Crash?
The reasons for the greater number of small plane crashes are many. In our experience, they can be boiled down to a few main areas in which private planes or helicopters differ from large commercial or military aircraft operations.
Some of the main causes include the following:
Pilot Training
Many pilots of private planes or helicopters do not fly professionally. A person can become certified to pilot a general aviation aircraft after a relatively small number of flight hours (a minimum of 40 hours). They are also commonly certified to fly only in visual meteorological conditions, which means, they can only fly in clear weather that allows them to pilot the plane or helicopter without the use of instruments on board.
Unless a pilot takes additional training to earn an "instrument rating", and stays current with that training, a sudden encounter with bad weather can be fatal because the pilot may not be equipped or trained to handle the aircraft in such conditions. Moreover, even if the pilot is fully trained and current, the airplane he or she is flying might not have the necessary instruments for flying in bad weather Currently, pilot error is counted as the number one reason for a small plane crash, with bad weather serving as a top contributor in those crashes.
Insurance
The FAA does not mandate that general aviation pilots carry liability insurance. This may come as a surprise to most people and it is often the cause of many legal issues after a small plane crash. If private pilots were required to carry insurance, the insurance carriers would require more training than the FAA regulations demand. Lack of insurance creates a very real problem for small plane crash victims and their families. Even when a general aviation aircraft does carry insurance, it is very often limited to a very inadequate $100,000 per seat.
Many pilots of private planes or helicopters have no insurance to cover injuries to passengers or people on the ground. In cases where planes crash into houses, those harmed on the ground may have no way to pay for the damages to their home, let alone any injuries or deaths that resulted from the accident. Similarly, if the small plane crash kills or severely injures passengers, there may be extreme limitations in the ability to get proper compensation for the losses, if the pilot lacks insurance.
Plane Type
Small planes don't have many of the fail-safe systems that make flying in a commercial airliner safer. There are relatively few single-engine planes in use by commercial airlines, but single engine planes are very popular in general aviation flights. Thus, a bird strike or engine malfunction that would cause the loss of an engine is a problem that can be dealt with by a large plane with more than one engine, but a recipe for immediate disaster in a single-engine plane. Furthermore, many of the technological instruments that come standard in a commercial airliner are absent from a smaller plane.
The maintenance done on a small plane can be shoddy and can overlook certain necessary elements if the maintenance crew is unfamiliar with that particular type of aircraft. This problem can be magnified because a very large percentage of the general aviation fleet is more than 30 years old. Also, many of the safety updates that have been made to large planes have not necessarily translated to small planes in manufacturing or general use. In fact, a USA today investigation found that defective parts and dangerous designs have been the cause of many small plane crash injuries and deaths, but the manufacturing companies have covered up known problems and even sometimes lied to federal regulators.
Airport and Traffic Controllers
Large commercial planes enjoy large airports, with multiple air traffic controllers watching for problems, while private planes almost always use small airports, including some that might not even have paved runways. General aviation flights often come and go from airports and heliports that have few or no air traffic controllers, no formal flight plans scheduled and often far less ability to properly communicate with other aircraft in the surrounding area. Commercial flights almost always land and take-off at airports that have air traffic control towers and multiple staff members charged with preventing mid-air collisions, runway incursions and excursions, and the ability to assist during emergency situations.
Your Legal Options After a Small Plane Crash
A small plane crash may involve high settlements and verdicts and may require complex litigation. To protect your claims, you need an experienced aviation attorney who can recover full compensation for your injuries or losses. At Wisner Baum we are skilled in fully investigating the cause of a crash to determine whether the crash was caused by pilot error, weather, air traffic controller negligence, defective parts or a manufacturing error. Once we determine the cause, we will fully pursue the necessary claims against any negligent parties to ensure full compensation for our clients and their families.
Our plane accident attorneys are based in Los Angeles, California and can assist you with any aviation accidents involving:
Pilot licensing
Airplane crash fatalities
Our firm has decades of experience dealing with the many legal issues that arise following a small plane crash. We have handled crash litigation involving private, commercial and charter planes, including more than 100 Cessna, Piper, or Beechcraft planes. We have also handled cases involving aircraft manufactured by Bellanca, Grumman, Luscombe, Mooney, Maule, Rockwell and more. Our firm has even represented those people harmed in hot air balloon accidents. At Wisner Baum, we believe our track record speaks for itself.
Contact us online or call (855) 948-5098 today. Our lawyers handle both domestic and international cases. OVER $4 billion
in verdicts & Settlements
Our top priority is to devise customized legal strategies that are tailored to the unique legal needs of our clients, no matter how simple or complicated their situations, might be.
$14 Million Settlement A Major US Plane Crash

Wisner Baum obtained a $14 million settlement for the death of a passenger in a major US plane crash.

$12 Million Settlement Helicopter Crash

Wisner Baum secured a $12 million settlement for a passenger who was injured in a helicopter crash.

$10 Million Settlement A Major Foreign Plane Crash

Wisner Baum obtained a $10 million settlement for the death of a passenger in a major foreign plane crash.

$17.5 Million Settlement A Major US Plane Crash

Wisner Baum obtained a $17.5 million settlement on behalf of a client who was killed in a major U.S. plane crash.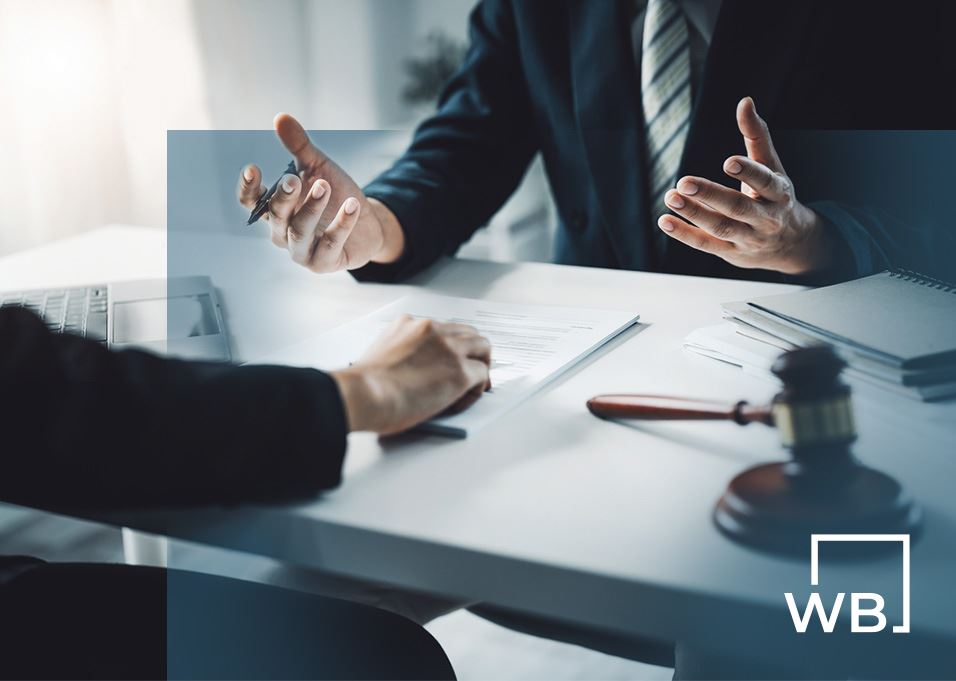 Client-Focused Representation
REVIEWS & TESTIMONIALS
We believe our track record speaks for itself. But you don't have to take our word for it. See what our clients have to say about working with us.
"I Can't Imagine a Better Law Firm"

Multiple lawyers recommended Wisner Baum to me and I have been consistently impressed with the quality of their work.

- Best Law Firms Survey

"They Are About Changing the Systems..."

Wisner Baum are not only amazing attorneys but more importantly, they are activists. They are about changing the systems which got us into trouble in the first place. They understand their role in the process of making change.

- Kim Witczak

"Top Legal Minds in the Country"

The Wisner Baum firm has some of the top legal minds in the country; they are driven, determined, trustworthy, ethical and passionate.

- From Best Lawyers® Best Law Firms

"Diligent & Professional Representation"

Thanks to your efforts I was able to recover from a tragic experience and turn my life around for the best.

- W.T.

"Our Best Interest Was Always Number One on Your List"

A special thank you to your Spanish-speaking staff for the extra effort put into this case. The language barrier was never a problem, and we are so very thankful to them. Your name holds much respect in our family.

- G.C. & C.C

"We Have Never Met a More Wonderful Group of People"

It is obvious that the people at Wisner Baum believe in what they do. And that you all really care about your clients.

- The B. Family

"They Worked Very Hard and Kept in Contact, Which Is Very Important to Me"

I appreciate that you care about how I feel and that you take time to use your talents to ensure your every contact with me is warmly professional.

- A.D.B.

"Your Expertise in This Field Gave Me the Utmost Trust and Confidence"

I wanted a fair settlement within an appropriate time frame, and without any public scrutiny. With your hard work and dedication, we were able to achieve those goals.

- T.O.