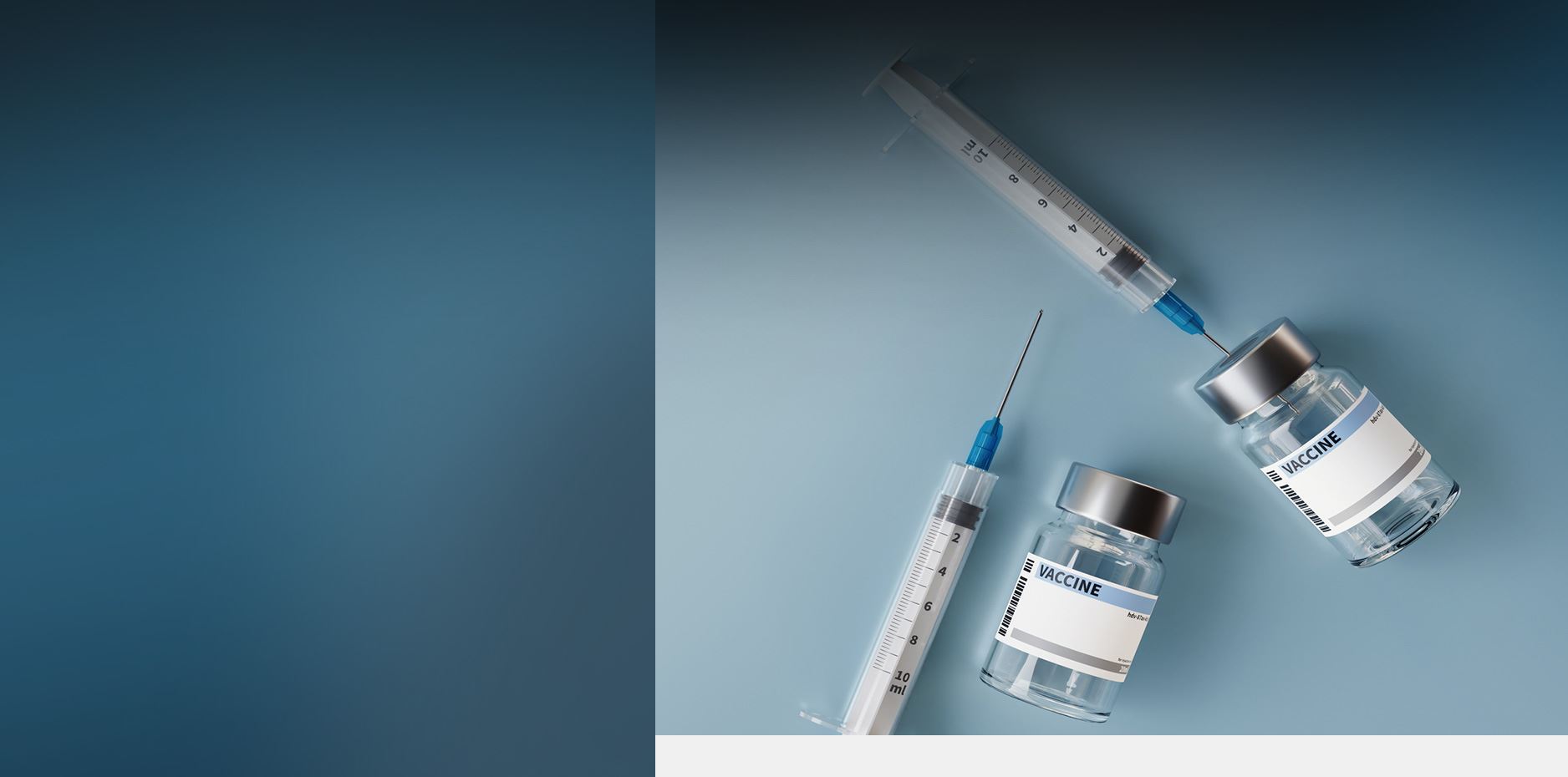 Gardasil and Cervical Cancer Client Focused. Trial Ready. Billions Won.
​Gardasil and Cervical Cancer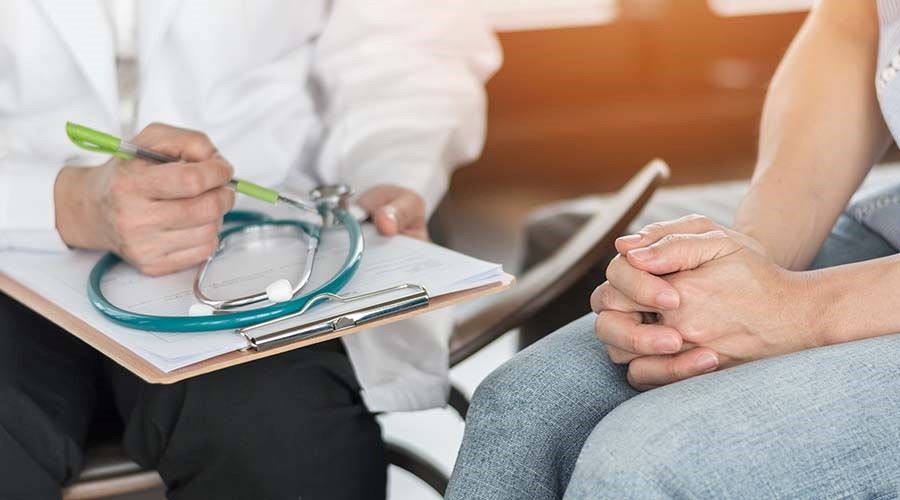 ​The U.S. Food and Drug Administration approved the Gardasil human papillomavirus (HPV) vaccine in 2006 after being "fast-tracked" over six short months. The FDA's fast-track process is designed to facilitate the development, and expedite the review of, drugs or vaccines to treat serious conditions and fill an unmet medical need.
Some have argued that Merck received fast-track approval based on the company's theory that HPV alone causes cervical cancer, and that Gardasil could eliminate cervical cancer and other HPV-associated cancers. According to Gardasil lawsuits, Merck's theory is unproven. Gardasil has never been shown to prevent cervical or any other kind of cancer.
Merck has expressly represented through statements it made in its publications, television advertisements, billboards, print advertisements, online advertisements and website, and other written materials intended for consumers, patients, parents of minor-aged patients, medical providers and the general public, that Gardasil was safe and effective at preventing cancer.
For example, Merck's "One Less" television and print advertisement campaign stated that Gardasil was safe and effective in preventing cervical cancer, that Gardasil was a "cervical cancer vaccine" and that any young girl who was vaccinated with Gardasil would be "one less" woman with cervical cancer. The ubiquitous nature of these Gardasil commercials and the Gardasil marketing campaign gave the impression that cervical cancer was on the rise and more prevalent than it actually was, and that all good mothers vaccinate their daughters with the "cervical cancer vaccine."
According to data from the National Cancer Institute's ("NCI") Surveillance, Epidemiology and End Results Program ("SEER"), the incidence of deaths from cervical cancer prior to Gardasil's introduction in the U.S. had been steadily declining for years and, in 2006, was 2.4 per 100,000 women or approximately 1 in every 42,000 women. The currently available rate is essentially unchanged, 2.2 per 100,000 women, based on data through 2017.
The median age of death from cervical cancer is 58, and teenage girls essentially have zero risk of dying from cervical cancer.
Public health officials have long recommended the Pap test (also known as Pap Smear), which detects abnormalities in cervical tissue, as the most effective frontline public health response to the disease.
Since its introduction, cervical cancer screening through the Pap test has reduced the rates of cervical cancer in developed countries by up to 80%. Incidences of cervical cancer have been declining dramatically worldwide as countries have implemented Pap screening programs.
New cases of cervical cancer in the U.S. affect approximately 0.6% of women in their lifetime. For those who are diagnosed, cervical cancer is largely treatable, with a five-year survival rate of over 90% when the cancer is caught early.
Our firm believes the FDA's fast-track approval of Gardasil left unanswered material questions relating to the vaccine's effectiveness and safety, especially considering some research has shown that Gardasil may increase the risk of developing cervical cancer.
Medical researchers have identified more than 200 strains of the HPV virus. Of those, 12-18 strains are linked to cervical cancer.
Gardasil was brought to market to prevent just four strains of HPV (HPV Strain Types 6, 11, 16, and 18), of which only two (Types 16 and 18) are linked to cervical cancer. Subsequently, Merck sought approval for Gardasil 9, which contains the same ingredients as the original Gardasil, but in higher quantities that purportedly guarded against five additional HPV strains (HPV Strain Types 31, 33, 45, 52 and 58).
Cervical cancer is a multi-factor disease with persistent HPV infections seeming to play a role, along with many other environmental and genetic factors, including smoking cigarettes or exposure to other toxic smoke sources, long-term use of oral contraceptives, nutritional deficiencies, multiple births (especially beginning at an early age), obesity, inflammation, and other factors. Not all cervical cancer is associated with HPV types in the vaccines and not all cervical cancer is associated with HPV at all.
Merck has claimed that Gardasil can eliminate cervical cancer and other HPV-associated cancers. However, according to Gardasil lawsuits, Merck knows that the Gardasil vaccines cannot eliminate all cervical cancer or any other cancer that may be associated with HPV. In fact, some studies indicate that Gardasil may actually cause the cancer it purportedly prevents.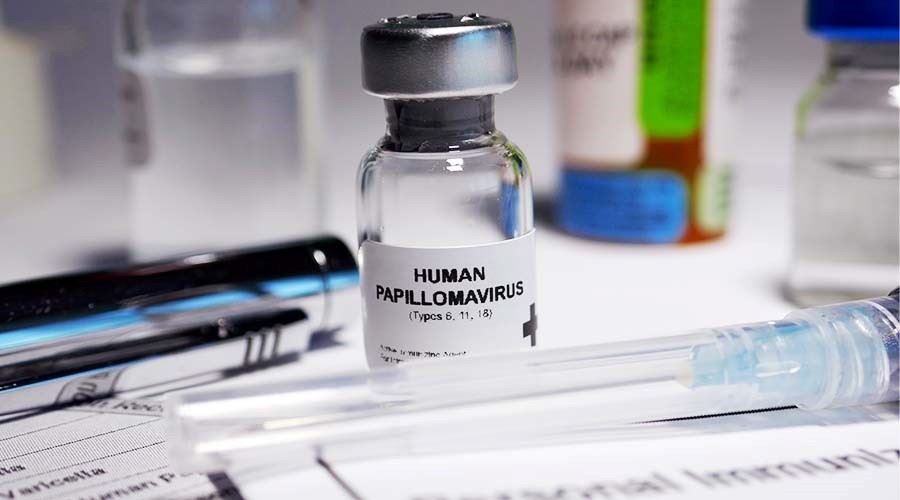 Contrary to Merck's Claims, Gardasil May Increase the Risk of Developing Cervical Cancer
​Merck markets its Gardasil vaccines as anti-cancer products. However, the original Gardasil label states: "Gardasil has not been evaluated for the potential to cause carcinogenicity or genotoxicity." The Gardasil 9 label states: "Gardasil 9 has not been evaluated for the potential to cause carcinogenicity, genotoxicity or impairment of male fertility."
According to the Gardasil litigation, the HPV vaccines may themselves actually cause cancer or mutagenetic changes that can lead to cancer.
Peer-reviewed studies, including the Centers for Disease Control and Prevention's (CDC) own studies, suggest that the suppression of the HPV strains targeted by Gardasil may actually open the ecological niche for replacement by more virulent strains. Put more simply, the research indicates Gardasil may increase the chances of getting cancer.
These studies include:
According to Gardasil lawsuits, Merck concealed from the public data from its clinical trials indicating that the HPV vaccines may enhance the risk of cervical cancers in women.Some clinical trial participants have developed cancer, including cervical cancer, the lawsuits allege.
Merck's research showed that women exposed to HPV before being vaccinated were 44.6% more likely to develop cancerous lesions compared to unvaccinated women, even within a few years of receiving the vaccine. In other words, Merck's studies suggest that its HPV vaccines may cause cancer in women previously exposed to HPV, particularly if they also have a current infection.
More damaging evidence linking cervical cancer to Gardasil – cervical cancer rates are climbing rapidly in places where Gardasil has a high uptake.
An Alabama study shows that the counties with the highest Gardasil uptakes also had the highest cervical cancer rates. After Gardasil was introduced in Britain, cervical cancer rates among young women aged 25 to 29 surged by 54%. In Australia, government data reveals a sharp increase in cervical cancer rates in young women following the implementation of the Gardasil vaccine. The most recent data reveals that 13 years after Gardasil was released and pushed upon teenagers and young adults, there has been a 16% increase in 25 to 29-year-olds and a 30% increase in 30 to 34-year-old women contracting cancer – corroborating the clinical trial data that Gardasil may increase the risk of cervical cancer, particularly in patients who had previous HPV infections.
Have more questions about the Gardasil HPV vaccine? Check out our Gardasil FAQ page.
Gardasil Lawyers Fighting for Victims
Despite data demonstrating that Gardasil can increase the risk of cancer in young women who previously have been exposed to HPV, in order to increase profits, Merck's Gardasil labels and promotional material do not inform patients and medical doctors of this important risk factor.
The class action attorneys at Wisner Baum are actively filing lawsuits on behalf of individuals who were harmed by the Gardasil vaccine. If you or a member of your family suffered an adverse reaction after a Gardasil injection, our firm can help you. Even if you suffered from Gardasil side effects years later, you may have a claim.
Call (855) 948-5098 today or contact us for a free and confidential case evaluation.
$63 Million Settlement Paxil Pediatric Class Action

$63 million pediatric class action re false promotion of Paxil. Judge approves final terms of improved national pediatric paxil class action settlement – consumers get a better deal.

$40 Million Settlement Third-Party Payer Class Action

$40 million third-party payer class action re off-label promotion of Paxil. Judge approves $40 million settlement in the second phase of national pediatric paxil class action – insurance companies to be reimbursed.

$28 Million Settlement Defective Drug Class Action

$28 million Paxil defective drug class action. A class action has been brought in the US territory of Puerto Rico against UK-based drug major GlaxoSmithKline.

$10 Million Settlement Celexa-Lexapro Pediatric Class Action

$10 million pediatric class action re false promotion of Celexa and Lexapro. Babies born to women who have used Lexapro and other similar medications such as Zoloft, Celexa, Prozac, Paxil, and Symbyax are at an increased risk for birth defects.

$9 Million Settlement Drug Injury

Wisner Baum obtained a $9 million settlement on behalf of an individual who was injured by a drug. Client-Focused Representation
REVIEWS & TESTIMONIALS
We believe our track record speaks for itself. But you don't have to take our word for it. See what our clients have to say about working with us.
"I Can't Imagine a Better Law Firm"

Multiple lawyers recommended Wisner Baum to me and I have been consistently impressed with the quality of their work.

- Best Law Firms Survey

"They Are About Changing the Systems..."

Wisner Baum are not only amazing attorneys but more importantly, they are activists. They are about changing the systems which got us into trouble in the first place. They understand their role in the process of making change.

- Kim Witczak

"Top Legal Minds in the Country"

The Wisner Baum firm has some of the top legal minds in the country; they are driven, determined, trustworthy, ethical and passionate.

- From Best Lawyers® Best Law Firms

"Diligent & Professional Representation"

Thanks to your efforts I was able to recover from a tragic experience and turn my life around for the best.

- W.T.

"Our Best Interest Was Always Number One on Your List"

A special thank you to your Spanish-speaking staff for the extra effort put into this case. The language barrier was never a problem, and we are so very thankful to them. Your name holds much respect in our family.

- G.C. & C.C

"We Have Never Met a More Wonderful Group of People"

It is obvious that the people at Wisner Baum believe in what they do. And that you all really care about your clients.

- The B. Family

"They Worked Very Hard and Kept in Contact, Which Is Very Important to Me"

I appreciate that you care about how I feel and that you take time to use your talents to ensure your every contact with me is warmly professional.

- A.D.B.

"Your Expertise in This Field Gave Me the Utmost Trust and Confidence"

I wanted a fair settlement within an appropriate time frame, and without any public scrutiny. With your hard work and dedication, we were able to achieve those goals.

- T.O.