Medical researchers have identified more than 200 strains of the HPV virus. Of those, 12-18 strains are linked to cervical cancer.
Gardasil was brought to market to prevent just four strains of HPV (HPV Strain Types 6, 11, 16, and 18), of which only two (Types 16 and 18) are linked to cervical cancer. Subsequently, Merck sought approval for Gardasil 9, which contains the same ingredients as the original Gardasil, but in higher quantities that purportedly guarded against five additional HPV strains (HPV Strain Types 31, 33, 45, 52 and 58).
Cervical cancer is a multi-factor disease with persistent HPV infections seeming to play a role, along with many other environmental and genetic factors, including smoking cigarettes or exposure to other toxic smoke sources, long-term use of oral contraceptives, nutritional deficiencies, multiple births (especially beginning at an early age), obesity, inflammation, and other factors. Not all cervical cancer is associated with HPV types in the vaccines and not all cervical cancer is associated with HPV at all.
Merck has claimed that Gardasil can eliminate cervical cancer and other HPV-associated cancers. However, according to Gardasil lawsuits, Merck knows that the Gardasil vaccines cannot eliminate all cervical cancer or any other cancer that may be associated with HPV. In fact, some studies indicate that Gardasil may actually cause the cancer it purportedly prevents.
Contrary to Merck's Claims, Gardasil May Increase the Risk of Developing Cervical Cancer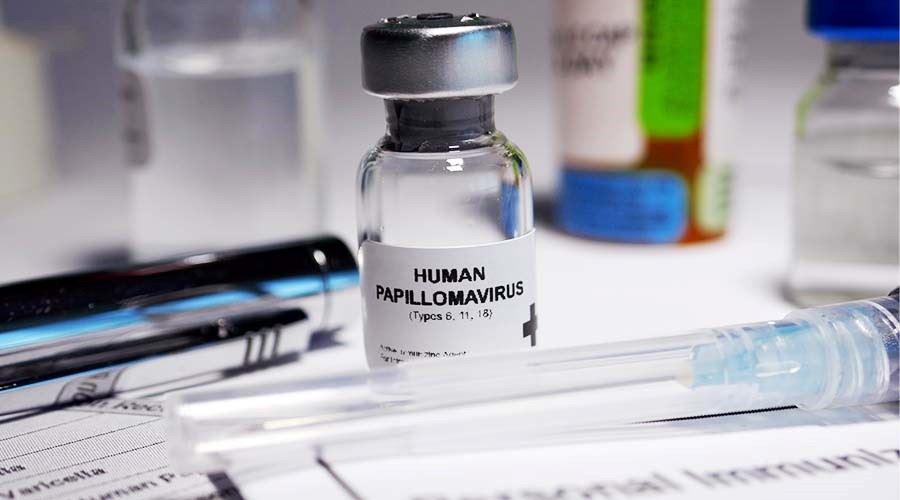 Merck markets its Gardasil vaccines as anti-cancer products. However, the original Gardasil label states: "Gardasil has not been evaluated for the potential to cause carcinogenicity or genotoxicity." The Gardasil 9 label states: "Gardasil 9 has not been evaluated for the potential to cause carcinogenicity, genotoxicity or impairment of male fertility."
According to the Gardasil litigation, the HPV vaccines may themselves actually cause cancer or mutagenetic changes that can lead to cancer.
Peer-reviewed studies, including the Centers for Disease Control and Prevention's (CDC) own studies, suggest that the suppression of the HPV strains targeted by Gardasil may actually open the ecological niche for replacement by more virulent strains. Put more simply, the research indicates Gardasil may increase the chances of getting cancer.
These studies include:
According to Gardasil lawsuits, Merck concealed from the public data from its clinical trials indicating that the HPV vaccines may enhance the risk of cervical cancers in women.Some clinical trial participants have developed cancer, including cervical cancer, the lawsuits allege.
Merck's research showed that women exposed to HPV before being vaccinated were 44.6% more likely to develop cancerous lesions compared to unvaccinated women, even within a few years of receiving the vaccine. In other words, Merck's studies suggest that its HPV vaccines may cause cancer in women previously exposed to HPV, particularly if they also have a current infection.
More damaging evidence linking cervical cancer to Gardasil – cervical cancer rates are climbing rapidly in places where Gardasil has a high uptake.
An Alabama study shows that the counties with the highest Gardasil uptakes also had the highest cervical cancer rates. After Gardasil was introduced in Britain, cervical cancer rates among young women aged 25 to 29 surged by 54%. In Australia, government data reveals a sharp increase in cervical cancer rates in young women following the implementation of the Gardasil vaccine. The most recent data reveals that 13 years after Gardasil was released and pushed upon teenagers and young adults, there has been a 16% increase in 25 to 29-year-olds and a 30% increase in 30 to 34-year-old women contracting cancer – corroborating the clinical trial data that Gardasil may increase the risk of cervical cancer, particularly in patients who had previous HPV infections.
Have more questions about the Gardasil HPV vaccine? Check out our Gardasil FAQ page.
Gardasil Lawyers Fighting for Victims
Despite data demonstrating that Gardasil can increase the risk of cancer in young women who previously have been exposed to HPV, in order to increase profits, Merck's Gardasil labels and promotional material do not inform patients and medical doctors of this important risk factor.
The class action attorneys at Wisner Baum are actively filing lawsuits on behalf of individuals who were harmed by the Gardasil vaccine. If you or a member of your family suffered an adverse reaction after a Gardasil injection, our firm can help you. Even if you suffered from Gardasil side effects years later, you may have a claim.