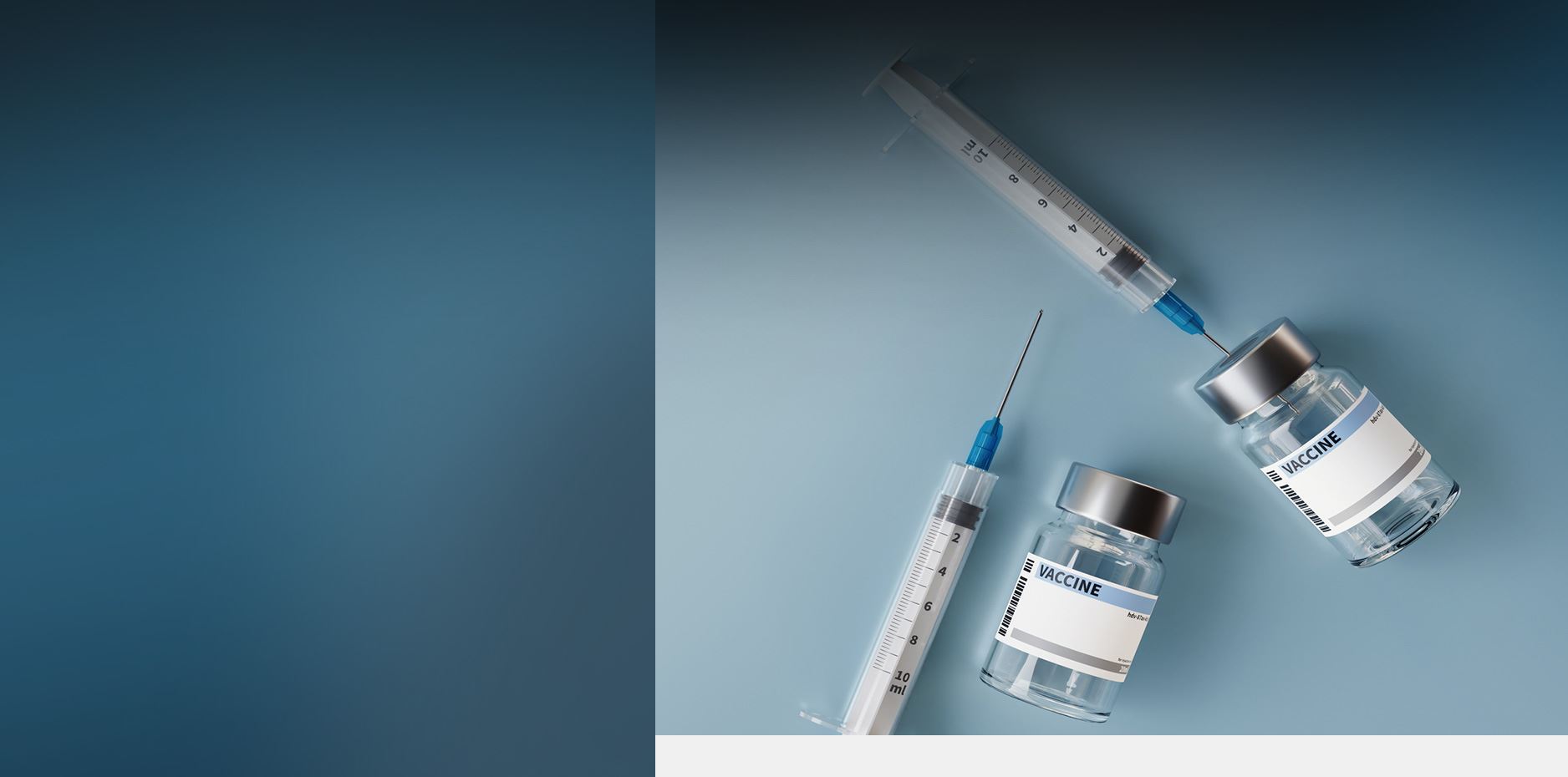 Gardasil Side Effects Client Focused. Trial Ready. Billions Won.
Gardasil Side Effects
Gardasil is a human papillomavirus (HPV) vaccine developed by Merck & Co. The U.S. Food and Drug Administration (FDA) granted fast-tracked approval for Gardasil to prevent a handful of HPV strains, including two strains considered high-risk for cervical cancer. But since it was approved in 2006, Gardasil has been linked to serious side effects, including death and paralysis, among many others.
Gardasil Makes Good Vaccines Look Bad
There is currently a great deal of controversy surrounding vaccines. Our firm wishes to stress that we are not against vaccines. They have the potential to eradicate disease and save millions of lives. We are, however, against intentional efforts to mislead consumers about the safety and effectiveness of a drug or vaccine. We have always fought- and will continue to fight- for the rights of consumers to be fully and honestly informed about risks associated with any drug, vaccine, or medical device. We will work tirelessly to ensure those rights are defended and victims of injustice and compensated for their injuries.
The attorneys at Wisner Baum represent individuals from across the nation who were harmed by Gardasil. If you or a member of your family suffered an adverse reaction after a Gardasil injection, we can help.
Our Gardasil lawyers are evaluating cases against Merck for individuals who experienced the following side effects after receiving a Gardasil shot (or shots):
Auto-immune disorders
Chronic fatigue syndromes
Death
Dysautonomia
Fibromyalgia
Lupus
Movement disorders
Neurological disorders
Postural orthostatic tachycardia syndrome (POTS)
Reproductive disorders, including premature ovarian failure (POF)
Chronic pain syndromes, including Chronic regional pain syndrome (CRPS)
Idiopathic Thrombocytopenic Purpura (ITP)
Small fiber neuropathy
Wisner Baum has decades of experience litigating against many of the largest pharmaceutical companies in the world. We have won more than $4 billion in settlements and verdicts on behalf of our clients.
Call us today at (855) 948-5098 or fill out our contact form for a free and confidential Gardasil lawsuit review.
What Are the Side Effects of Gardasil?
The current Gardasil 9 HPV vaccine protects against the same four types of HPV that original Gardasil 4 protected against, plus five additional high-risk types (31, 33, 45, 52, and 58).
According to the Gardasil 9 package insert, the most common Gardasil 9 side effects are:
Headache
Fever
Nausea
Dizziness
Injection-site pain
Swelling
Abnormal skin redness (erythema)
Severe itching (pruritus)
Bruising
The Gardasil package insert mentions several other serious conditions that were reported during the controversial clinical trials. However, because the clinical trials compared Gardasil to the adjuvant used in the vaccine – with no mention of the toxic effects of adjuvants – rather than a placebo, the package insert reader is left with the impression that these conditions are unrelated to the vaccine. These conditions are listed below.
In particular, many clinical trial participants developed autoimmune conditions.
Gardasil Shot Side Effects in Girls and Women Potentially Indicative of a Systemic Autoimmune Disorder
Arthralgia (joint pain)
Arthritis
Arthropathy (joint disease)
Diabetes
Celiac disease
Hyperthyroidism and hypothyroidism
Inflammatory bowel disease
Multiple sclerosis
Nephritis (inflammation of the kidneys)
Rheumatoid arthritis
Scleroderma (an autoimmune disease that affects skin and connective tissue, including tissue that supports the body's nerves and blood vessels)
Stevens-Johnson syndrome (a severe and sometimes fatal skin disease)
Systemic lupus erythematosus (an autoimmune disease characterized by painful and swollen joints, fever, chest pain, mouth ulcers, feeling tired, and rash)
Gardasil Shot Side Effects in Boys and Men Potentially Indicative of a Systemic Autoimmune Disorder
Ankylosing spondylitis (a type of arthritis causing inflammation of the joints of the spine – thought to be caused by autoimmune dysfunction)
Arthralgia, arthritis
Autoimmune thrombocytopenia
Diabetes mellitus type 1
Hyperthyroidism and hypothyroidism
Inflammatory bowel disease
Myocarditis
Gardasil Vaccine Side Effects Reported to VAERS
There are more than 64,000 case reports of HPV vaccine adverse reactions in the Vaccine Adverse Events Reporting System database. It is estimated that only 1% of serious adverse events are actually reported to VAERS.
It is noteworthy that many of these serious side effects of Gardasil have been reported to the VAERS database in concerning numbers. As of Jan. 14, 2020, the VAERS database contains over 64,000 case reports of adverse reactions tied to HPV vaccines worldwide (over 50,000 in the U.S.).
| Disease Condition | VAERS Case Reports Linking Gardasil to the Condition |
| --- | --- |
| Arthralgia | 1813 |
| Multiple sclerosis | 217 |
| Systemic lupus erythematosus | 153 |
| Rheumatoid arthritis | 75 |
| Stevens-Johnson syndrome | 9 |
| Scleroderma | 8 |
Another section of the package insert titled "Postmarketing Experience" lists a number of other Gardasil 9 side effects, while cautioning that "[b]ecause these events were reported voluntarily from a population of uncertain size, it is not possible to reliably estimate their frequency or to establish a causal relationship to vaccine exposure." Those side effects include autoimmune diseases, such as Guillain-Barre syndrome (167 case reports in VAERS), hypersensitivity reactions including anaphylactic shock (368 VAERS case reports), and seizures (483 VAERS case reports).
"All patients had symptoms consistent with pronounced autonomic dysfunction including different degrees of orthostatic intolerance, severe non-migraine-like headache, excessive fatigue, cognitive dysfunction, gastrointestinal discomfort and widespread pain of a neuropathic character." — Louise Brinth, et al., "Suspected side effects to the quadrivalent human papilloma vaccine," Danish Medical Journal, 62 (4), April 2015
Have more questions about Gardasil? Check out our Gardasil FAQ page.
Studies Confirm Gardasil Risks
HPV vaccines, including Gardasil, have been linked in case studies to a cluster of symptoms that are shared by several disorders not mentioned on the Gardasil package insert. These include postural orthostatic tachycardia syndrome (POTS), complex regional pain syndrome (CRPS), and fibromyalgia. The WHO database and the VAERS database contain hundreds of case reports of POTS and CRPS.
Fibromyalgia, an autoimmune disorder characterized by musculoskeletal pain, fatigue, sleep, and memory issues, was tied to Gardasil in 125 VAERS database case reports, per the 2018 study linked above.
Reports from other nations confirm continuing issues with serious Gardasil side effects. In 2013, the Japanese government suspended its recommendation of Gardasil following nearly 2,000 reports of adverse reactions, including walking disturbances, body tics, and seizures. Japan later established special clinics for treating illnesses linked to Gardasil. In March 2015, Denmark opened five "HPV Clinics" to gather information on people injured by the Gardasil HPV vaccine.
Several nations have filed criminal charges against Merck, including France, India, and Spain. In Spain, the allegations include fraudulent marketing and/or administration of an inadequately tested vaccine, failure to inform the public about the potential risks of using Gardasil, and clear infringement of the right to informed consent.
A 2017 study published in the journal Clinical Rheumatology analyzing 16 HPV vaccine clinical trials (including the Gardasil clinical trials) and 12 post-marketing case series (medical research in which individual patients are followed for a period of time) reported that only 2 of the 16 clinical trials for HPV vaccines purported to use an inert placebo.
Two of the most extensive HPV vaccine trials found significantly more serious adverse events in patients who received the vaccine compared to those who did not.
Several related findings by the Clinical Rheumatology study authors are key. Gardasil 9 was associated with much more local swelling (at the injection site) than the quadrivalent Gardasil. Gardasil 9 was also associated with more "vaccine-related systemic events," such as headaches, dizziness, muscle and joint pain, nausea, vomiting, and abdominal pain (all symptoms of autoimmune disease), compared to the quadrivalent Gardasil vaccine.
Gardasil Vaccine and Dysautonomia
Dysautonomia describes a group of disorders affecting the autonomic nervous system (ANS). A person's ANS controls involuntary body functions like breathing, blood pressure, and heart rate, among many others. Dysautonomia conditions, like postural orthostatic tachycardia syndrome (POTS) and orthostatic intolerance, occur when the ANS fails to send or receive messages correctly.
Here is an example:
When a person is lying down, approximately one-quarter of their blood volume resides in the chest area. When the person stands up, a significant amount of that blood shifts to the lower extremities. This causes impaired return of blood flow to the heart, which also reduces blood pressure.
In healthy individuals, the autonomic nervous system adjusts the heart rate to counteract this effect and the blood flow changes are negligible. However, in individuals suffering from dysautonomia, the body's ability to adjust the heartrate and compensate for the blood flow is corrupted, resulting in a host of wide-ranging symptoms, including dizziness, lightheadedness, vertigo, woozy sensation, chronic headaches, and many other issues.
Scientists have found that Gardasil is capable of causing dysautonomia because of the vaccine's strong immune stimulating ingredients. Lawsuits against Gardasil's manufacturer, Merck, allege the mixture of adjuvants in Gardasil is responsible for post-vaccination induced autoimmune diseases, including dysautonomia.
Adjuvants like aluminum are inflammatory substances that hyperactivate the immune system. Merck adds adjuvants to Gardasil with the intent of increasing the immune response to the virus like particles in the vaccine. Adjuvants can cause the immune system to lose the ability to differentiate human proteins from foreign proteins, which leads to the immune system attacking the body's own proteins and organs. Because of the massive peptide commonality between HPV and human proteins, the indiscriminate attack triggered by the Gardasil adjuvants can cause massive cross-reactions and dangerous attacks against human proteins, which can lead to dysautonomia.
Gardasil Vaccine and POTS
Postural orthostatic tachycardia syndrome (POTS) is a disorder that affects blow flow. People diagnosed with POTS often experience (among other things):
Dizziness
Lightheadedness
Vertigo
Woozy sensation
Chronic headaches
Extreme fatigue
Vision issues due to the loss of blood flow to the brain
Sensitivity to light and sound
Loss of consciousness
Shortness of breath
Chest pain, Gastrointestinal issues
Body pains
Insomnia
Confusion
Numerous published medical journal articles have discussed the association between Gardasil and POTS:
Contact our attorneys by calling (855) 948-5098 or completing our online form today.
Gardasil 4 vs. Gardasil 9
Researchers have identified more than 200 different types of human papillomavirus (HPV). HPV viruses are divided into high-risk and low-risk types. Low-risk types of HPV pose little to no risk of causing cervical cancer, but may cause genital warts and minor changes in cervical cells. High-risk types of HPV are those that have been linked to cervical cancer.
In 2006, the U.S. Food and Drug Administration (FDA) approved the first Gardasil HPV vaccine, known as "quadrivalent" Gardasil 4, to protect against infection from two low-risk types of HPV (6 & 11) and two high-risk types of HPV (16 & 18). The original Gardasil 4 is no longer available in the U.S. Individuals now receive Gardasil 9.
$63 Million Settlement Paxil Pediatric Class Action

$63 million pediatric class action re false promotion of Paxil. Judge approves final terms of improved national pediatric paxil class action settlement – consumers get a better deal.

$40 Million Settlement Third-Party Payer Class Action

$40 million third-party payer class action re off-label promotion of Paxil. Judge approves $40 million settlement in the second phase of national pediatric paxil class action – insurance companies to be reimbursed.

$28 Million Settlement Defective Drug Class Action

$28 million Paxil defective drug class action. A class action has been brought in the US territory of Puerto Rico against UK-based drug major GlaxoSmithKline.

$10 Million Settlement Celexa-Lexapro Pediatric Class Action

$10 million pediatric class action re false promotion of Celexa and Lexapro. Babies born to women who have used Lexapro and other similar medications such as Zoloft, Celexa, Prozac, Paxil, and Symbyax are at an increased risk for birth defects.

$9 Million Settlement Drug Injury

Wisner Baum obtained a $9 million settlement on behalf of an individual who was injured by a drug. Client-Focused Representation
REVIEWS & TESTIMONIALS
We believe our track record speaks for itself. But you don't have to take our word for it. See what our clients have to say about working with us.
"I Can't Imagine a Better Law Firm"

Multiple lawyers recommended Wisner Baum to me and I have been consistently impressed with the quality of their work.

- Best Law Firms Survey

"They Are About Changing the Systems..."

Wisner Baum are not only amazing attorneys but more importantly, they are activists. They are about changing the systems which got us into trouble in the first place. They understand their role in the process of making change.

- Kim Witczak

"Top Legal Minds in the Country"

The Wisner Baum firm has some of the top legal minds in the country; they are driven, determined, trustworthy, ethical and passionate.

- From Best Lawyers® Best Law Firms

"Diligent & Professional Representation"

Thanks to your efforts I was able to recover from a tragic experience and turn my life around for the best.

- W.T.

"Our Best Interest Was Always Number One on Your List"

A special thank you to your Spanish-speaking staff for the extra effort put into this case. The language barrier was never a problem, and we are so very thankful to them. Your name holds much respect in our family.

- G.C. & C.C

"We Have Never Met a More Wonderful Group of People"

It is obvious that the people at Wisner Baum believe in what they do. And that you all really care about your clients.

- The B. Family

"They Worked Very Hard and Kept in Contact, Which Is Very Important to Me"

I appreciate that you care about how I feel and that you take time to use your talents to ensure your every contact with me is warmly professional.

- A.D.B.

"Your Expertise in This Field Gave Me the Utmost Trust and Confidence"

I wanted a fair settlement within an appropriate time frame, and without any public scrutiny. With your hard work and dedication, we were able to achieve those goals.

- T.O.