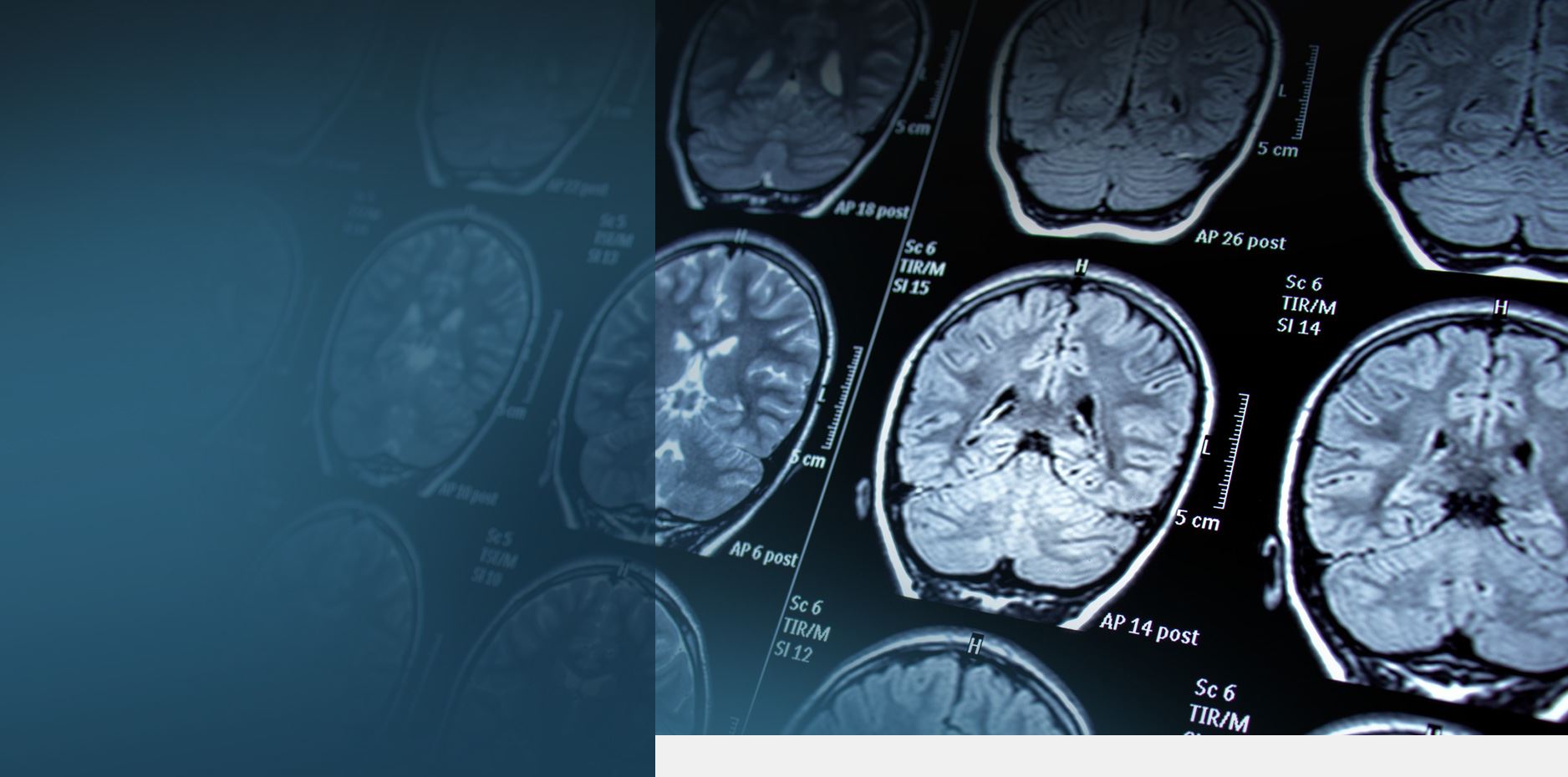 TBI Treatment Rehabilitation Client Focused. Trial Ready. Billions Won.
TBI Treatment and Rehabilitation
No two brains are exactly alike, therefore, no two brain injuries are exactly alike. Each TBI is as unique and complex as the life it affects. That is why the rehabilitation process is, and should be, different and specialized for each person. A TBI has the power to affect nearly everything associated with a survivor including his or her family, friendships, career, and community. After surviving a TBI, a person is very vulnerable. It is very important that the person with the brain injury and his or her family become very involved in the rehabilitation process.
Even after severe injury, there is hope. In many cases, the brain has the uncanny ability to heal itself and to change, rearrange itself, and, at times, re-learn how to function. Rehabilitation is vital in order to recover the most independent level of functioning after a TBI. Often, damage suffered by the brain during a TBI is irreversible. During rehabilitation however, many can learn new ways to compensate for lost abilities and functions.
If you or a loved one has suffered a TBI and you believe the injury was due to the fault of another party, contact Wisner Baum today for a free consultation.
TBI Treatment
Since a brain injury is an emergency, TBI treatment begins at the time of the incident. If a person suffers a moderate to severe TBI, chances are they will be taken to a hospital's Intensive Care Unit, where their injury will be stabilized and managed. Once the injury has been stabilized, the survivor and his or her family is faced with selecting the best setting for rehabilitation. Depending on the type and level of the TBI, there are several options for rehabilitation.
TBI Rehabilitation
Inpatient rehabilitation centers: In this rehabilitation setting, a multidisciplinary team approach is favored. A team of health professionals including neuropsychologists, physiatrists, physical and occupational therapists and speech pathologists work with the injured person and their family achieve the highest level of independent life skills used in activities of daily living.
Hospital outpatient rehabilitation: Continued outpatient therapies that often follow acute or sub-acute rehabilitation. People with less severe brain injuries may attend outpatient therapies to address functional impairments.
Comprehensive day programs at rehabilitation centers: Returning home at night, patients at a day treatment program receive rehabilitation in a structured group setting.
Home-based rehabilitation services: Some hospitals and rehabilitation companies provide rehabilitation therapies within the home for persons with a brain injury.
Supportive living programs: To improve independence in the home, supportive living programs offer a variety of approaches that provide support and training in an individual's place of residence.
It is vital that a TBI survivor receives an individualized rehabilitation program focused on the person's individual strengths and capabilities. Along with a team of specialized health professionals, a TBI survivor and his or her family can work together to achieve the highest level of independent living at home and in society.
It is also very important that rehabilitation change over time to adapt to the survivor's changing needs and continuing healing. This is often a long process. Retraining the brain and body to function and perform even the most mundane tasks can take years. Recovery of a brain injury takes time, patience and perseverance.
The Multidisciplinary Team
Most rehabilitation centers have begun to favor a multidisciplinary team approach to brain injury rehabilitation. This includes specialists from physiatry, psychiatry, neurology, psychology, neuropsychology, occupational therapy, physical therapy, speech therapy, and cognitive therapy.
Physiatrist: Physicians who specialize in physical medicine and rehabilitation are called physiatrists. Physiatrists are generally the primary treating physicians for head-injured patients and direct the comprehensive rehabilitation team of professionals .
Neurologist: Neurologists specialize in illnesses that affect the brain, spinal cord, peripheral nerves, and muscles, including posttraumatic seizures, pain and headaches, cognitive disorders, personality changes, and disturbances of motor function.
Psychiatrist: Psychiatrists are medical doctors who diagnose and prescribe medications and psychotherapy for posttraumatic head-injured patients suffering emotional problems like depression, anger, mood fluctuations, and mania.
Psychologist: Psychologists are not medical doctors. They confine their treatment of posttraumatic emotional problems to psychotherapy ("talk therapy"). While they may advise the use of specific medications, they cannot prescribe them.
Neuropsychologist: A neuropsychologist is a psychologist with additional specialized training in psychological testing. Most have a PhD in psychology with additional years of post-doctoral training in clinical neuropsychology. Their graduate education emphasizes brain anatomy, brain function, and brain injury or disease and their testing helps diagnose and assess patients with a variety of medical conditions that impact intellectual, cognitive, or behavioral functioning. They can administer and interpret certain types of standardized tests that can detect effects of brain dysfunction.
Cognitive Therapist: Cognitive therapists help brain-injured patients develop new strategies for remembering and exercising higher intellectual tasks.
Occupational Therapist: Occupational therapists help patients recover fine dexterity when manipulative skills have diminished, such as figuring out how to button clothes, use utensils, and count currency.
Physical Therapist: Physical therapists work with patients to improve motor skills like walking, climbing stairs, reaching, and lifting.
Speech Therapist: Speech therapy following a brain injury usually addresses a variety of issues including speech quality, and understanding and expressing the spoken and written word.
Life Care Planner: Life care planners are professionals who work with the health care team to provide a life care plan. A life care plan is a dynamic document based upon published standards of practice, comprehensive assessment, data analysis and research, which provides an organized, concise plan for current and future needs, with associated costs, for individuals who have experienced catastrophic injury or have chronic care needs.
Coping
When someone survives a traumatic brain injury, there may be changes that impact an individual's life as well as their family, friends and community. These changes include physical (muscle coordination problems, full or partial paralysis, changes in senses), cognitive (memory problems, difficulty communicating, poor judgment) and behavioral changes (depression, irritability, difficulty with social skills). Coping with these changes requires patience and time.
Just as a person who is injured is changed, all others who care about the injured individual are impacted in a variety of ways. In order to cope with these inevitable changes, everyone affected by the injury must get through it in an emotionally and physically healthy manner.
Brain injury is a major public health problem worldwide, so you know you are not alone when it comes to coping with this type of injury. There are a great amount of resources available to the TBI survivor and their loved ones. It is incredibly important to become informed about the particular TBI and also as important to educate others about it.
Brain Injury Association: The Unvarnished Truth – There Is No Cure For Brain Injury
If you suffered a brain injury, contact the TBI attorneys at Wisner Baum Aristei & Goldman to learn about your legal options. Call (855) 948-5098 today.
TBI Treatment Costs
The cost of TBI treatment varies according to the type and the level of the injury suffered. There are also indirect costs (such as lost productivity, lost earnings, cost of caregivers and the cost associated with providing social services) associated with a TBI. The Center for Disease Control estimates the direct medical costs and indirect costs of TBI totaled approximately $60 billion in the United States in 2000. The cost of acute care and rehabilitation alone for TBI victims totals an estimated $10 billion each year, according to the CDC. The average cost associated with caring for a severe TBI survivor over a lifetime can cost several million dollars.
$2.0 Billion Verdict Personal Injury

In May of 2019, the jury in the case of Pilliod et al. v, Monsanto Company ordered the agrochemical giant to pay $2.055 billion in damages to the plaintiffs, Alva and Alberta Pilliod, a Bay Area couple in their 70s.

$105 Million Settlement Pharmaceutical Settlement

Wisner Baum obtained $105 million on behalf of multiple clients involved in a pharmaceutical negligence case.

$18 Million Settlement Whistleblower Settlement

Wisner Baum secured an $18 million settlement against the Boeing Company for overcharging the U.S. government on aircraft maintenance.

$17.5 Million Settlement A Major US Plane Crash

Wisner Baum obtained a $17.5 million settlement on behalf of a client who was killed in a major U.S. plane crash.

$15 Million Settlement Truck Accident

Our firm successfully negotiated a $15 million catastrophic injury settlement for our clients. The case stemmed from a Southern California accident involving a commercial truck and a pedestrian. Client-Focused Representation
REVIEWS & TESTIMONIALS
We believe our track record speaks for itself. But you don't have to take our word for it. See what our clients have to say about working with us.
"I Can't Imagine a Better Law Firm"

Multiple lawyers recommended Wisner Baum to me and I have been consistently impressed with the quality of their work.

- Best Law Firms Survey

"They Are About Changing the Systems..."

Wisner Baum are not only amazing attorneys but more importantly, they are activists. They are about changing the systems which got us into trouble in the first place. They understand their role in the process of making change.

- Kim Witczak

"Top Legal Minds in the Country"

The Wisner Baum firm has some of the top legal minds in the country; they are driven, determined, trustworthy, ethical and passionate.

- From Best Lawyers® Best Law Firms

"Diligent & Professional Representation"

Thanks to your efforts I was able to recover from a tragic experience and turn my life around for the best.

- W.T.

"Our Best Interest Was Always Number One on Your List"

A special thank you to your Spanish-speaking staff for the extra effort put into this case. The language barrier was never a problem, and we are so very thankful to them. Your name holds much respect in our family.

- G.C. & C.C

"We Have Never Met a More Wonderful Group of People"

It is obvious that the people at Wisner Baum believe in what they do. And that you all really care about your clients.

- The B. Family

"They Worked Very Hard and Kept in Contact, Which Is Very Important to Me"

I appreciate that you care about how I feel and that you take time to use your talents to ensure your every contact with me is warmly professional.

- A.D.B.

"Your Expertise in This Field Gave Me the Utmost Trust and Confidence"

I wanted a fair settlement within an appropriate time frame, and without any public scrutiny. With your hard work and dedication, we were able to achieve those goals.

- T.O.