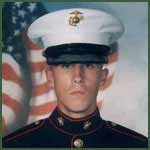 Cleveland, Ohio – – A jury has found Tyson Foods, Inc., liable for the death of Daniel Brumfield, 22, who was killed when a Tyson Foods truck driver hit Mr. Brumfield's pickup truck head-on, on a two-lane road near Crestline, Ohio, on May 29, 2004. The truck pushed the pickup backward nearly the length of two football fields before it came to rest.
The jury deliberated for 2 1/2 hours before returning a verdict of $7,028,687. The trial began on December 6, 2006, and lasted 5 days in the U.S. District Court for the Northern District of Ohio, Eastern Division in Cleveland before Judge Donald Nugent.
$6 million of the award was for the wrongful death of Daniel Brumfield and $1 million was for the pre-death emotional distress suffered by Daniel, recognizing the tremendous suffering that he must have endured while watching the truck come straight toward him and then crush him.
This is a significant verdict since Daniel was a single man with no dependents. He was not financially dependent on his parents and neither they nor his brother was dependent on him for economic support. The value the jury found was purely for the loss of Daniel's comfort, society, love, and affection and for the grief that the family has suffered.
The case was tried by Ronald L. M. Goldman, senior trial counsel for Baum Hedlund, his shareholder and co-counsel Clark Aristei, and trial team member and shareholder Robert F. Foss.
Daniel Brumfield's parents, Mary and Steven Brumfield of Marion County, Ohio, and their son, Steven, are gratified that members of the community found that the enormous loss of Daniel had tremendous value.
About Daniel Brumfield
Daniel Brumfield was born in Marion, Ohio. He grew up in Ohio and graduated from Ridgedale High School in Morral, Ohio, in 2000. After high school, Danny immediately enlisted in the Marine Corps Reserve where he served until the time of his death. Danny, only 22 years old, was single, never married, and had no children. At the time of his death, he lived in Marion, Ohio, ten miles from his parents and brother Steven, who all live in Morral.
Facts of the Crash
On May 29, 2004, at approximately 11:57 a.m., Daniel J. Brumfield was driving his pickup truck westbound on U.S. Route 30 near Oldfield Road west of Crestline, Ohio. At that time, Dale Friesen, in the course and scope of his employment with Tyson Foods, Inc., was driving a partially loaded 50,000 lb. 2003 Freightliner/semi-trailer combination eastbound at a speed of over 60 mph on U. S. Route 30. Route 30 is a two-lane rural road with a posted speed limit of 55 mph and marked passing and no-passing zones.
Mr. Friesen was traveling in the eastbound lane of U.S. Route 30 when he moved into the westbound lane in an attempt to pass two vehicles. While eastbound in the westbound lane, he hit Daniel Brumfield's then stopped red Chevy pickup truck head-on, pushing the pickup backward 562 feet from the point of impact to the point of rest. The pickup truck was crushed and still pinned to the front of the tractor-trailer when it came to rest.
About Baum Hedlund's Transportation Department
Baum Hedlund (Los Angeles, Philadelphia, and Washington, D.C.) has represented thousands of victims in airline, general aviation, bus, train, and trucking accidents as well as defective pharmaceutical products. The firm has handled over 500 airline and general aviation accident cases and more than 230 commercial trucking, train, and bus accident cases. The firm has litigated wrongful death and serious injury cases for over 25 years.