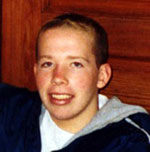 Philadelphia, Pennsylvania — A federal judge in Pennsylvania ruled on Friday, August 29, 2008, that a lawsuit filed by the parents of a 16-year-old New Jersey boy who committed suicide while taking Paxil is not preempted by federal law, as Paxil's manufacturer, GlaxoSmithKline (GSK), had hoped.
In a 53-page opinion, Judge Ronald L. Buckwalter, of the United States District Court for the Eastern District of Pennsylvania, rejected GSK's preemption arguments, recognizing the vital role tort litigation has played in protecting the health and safety of its citizens.
The Court held, amongst other things:
"Drug manufacturers have the best information about the safety of their own products and, thus, under the regulations, they have the ability to alter a drug label prior to FDA evaluation and approval."
FDA regulations allow a drug manufacturer to "unilaterally add a warning on a drug, so long as the drug manufacturer has reasonable evidence of an association of a serious hazard with a drug."
"Arguably, GSK possessed such reasonable evidence of an association between Paxil and pediatric suicidality as early as 1998, at the conclusion of their own Studies 329 and 377 the data from which initially triggered the FDA's concerns. The mere fact that GSK elected not to submit the results of those studies until April of 2002, when it filed a supplemental NDA seeking approval of an indication for pediatric use, does not detract from the fact that it may have had reasonable evidence of a hazard prior to that time."
"[T]he mere fact that the FDA had not ordered GSK to include this warning prior to 2002, does not mean that it could not have legally done so."
"A state failure to warn action will not usurp or undermine the FDA's responsibilities to ensure an accurate label, but rather will close the void in the authority of the FDA, which can neither independently regulate off label use nor require additional clinical trials."
"Tort law can play an important role in filling the gap, and it is consistent with a regulatory system that puts the obligation to warn on the party with the most comprehensive information available: the drug manufacturer."
The Plaintiffs had argued in their briefing to the Court that:
GSK seeks complete immunity from liability in this case by asserting the "conflict preemption defense" and claiming that, under the Federal Food, Drug, and Cosmetic Act ("FDCA"), it was prohibited from warning or disclosing to the public truthful information about the suicidality risks associated with Paxil in children and adolescents. In so arguing, GSK attempts to abrogate its duty to the millions of consumers of its multi-billion-dollar income-producing drug and has placed profits over safety. In essence, GSK argues that, because the FDA did not "make" GSK warn about the suicidality risk in pediatric patients until 2005, it could not have warned or disclosed the risks any sooner. GSK is wrong.
The boy's parents, Marion Knipe and Gerald Garrison, and their counsel are naturally pleased with the Court's well reasoned and scholarly opinion. According to Baum Hedlund attorney, Bijan Esfandiari:
"Judge Buckwalter's opinion demonstrates his thorough grasp of the law of preemption in this case and his close examination and understanding of the underlying facts. But, aside from the legal implications, we must remember the real-life implications – GSK's failure to warn of Paxil's risks resulted in the death of a 16-year-old boy, not to mention the countless other children whose lives were placed at risk for the sake of profits. Let us never forget that."
The issue of preemption is a hot topic at present. The Supreme Court is poised to address preemption in a pharmaceutical case in the coming months with a November 3, 2008 hearing in a case titled Wyeth v. Levine.
Although the Supreme Court is expected to clarify a number of issues related to preemption generally, the Supreme Court's decision will not affect the Knipe case ruling because it is an "off-label use" case (i.e., Paxil has never been approved by the FDA for use in children and adolescents).
At least 20 amicus ("friend of the court") briefs have been filed in support of Diane Levine, a professional musician who lost an arm as a result of a drug side effect for which the drug's manufacturer had failed to warn. Amongst the organizations that filed amicus briefs are former commissioners of the FDA, members of congress, various medical associations, AARP, the Senior Citizen's League, numerous tort professors, editors of medical journals, the National Conference of State Legislatures, 47 of the 50 states, Consumer's Union (publisher of Consumer Reports), Constitutional scholars and various drug safety advocates.
One of the briefs was filed on behalf of Baum Hedlund client, Kim Witczak, along with another activist, Sara Bostock, and an organization called Healthy Skepticism, which specifically addresses preemption in the context of the antidepressants.
Another brief filed on behalf of The National Coalition Against Censorship was co-authored by Baum Hedlund attorney Bijan Esfandiari.
Earlier this year Baum Hedlund defeated GSK's preemption attempts in two other Paxil suicide cases: Collins v. SmithKline Beecham and Tucker v. SmithKline Beecham, Corp.
Baum Hedlund Aristei & Goldman has the longest track-record handling SSRI (selective serotonin reuptake inhibitor antidepressants such as Prozac, Paxil and Zoloft) cases, having litigated more antidepressant cases in the past 18 years than any other law firm in the country.
The firm has successfully argued against preemption in numerous cases in addition to Knipe, Collins and Tucker, including Witczak, 377 F.Supp.2d 726; Zikis v. Pfizer, Inc., 2005 WL 1126909 (N.D. Ill. 2005); Cartwright v. Pfizer, Inc., 369 F.Supp.2d 876 (E.D. Tex. 2005); Miles v. Pfizer, Inc., Case No. 03-731-C (M.D. La. March 31, 2005) (order without opinion); Szybinski v. Pfizer, Inc., Case No. YC 047439 (Los Angeles Sup. Ct. July 12, 2005) (minute order striking FDA Amicus Briefs and denying preemption); Steinberg v. SmithKline Beecham Corp. Case No. 1-04-CV-029096 (Santa Clara Sup. Ct. January 25, 2007).