Washington fatal helicopter crash lawsuit contends: Robinson Helicopter Co. to pilots and passengers of its R44 II model: You are warned – you had best wear head-to-foot fire-proof suits to avoid possible immolation in an otherwise survivable crash.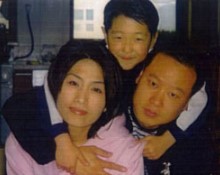 Los Angeles, CA — October 20, 2009 — The family of Si Young Lee has filed a wrongful death lawsuit against the three companies allegedly responsible for the August 2, 2007 helicopter accident that killed Mr. Lee and three other occupants when it crashed and erupted into flames in Easton, Washington, setting off a forest fire.
Mr. Lee was the president of a South Korean furniture company and was visiting Washington to purchase export grade timber. On August 2, 2007, at around 2:20 pm, the helicopter carrying Mr. Lee and three others took off from a logging site in Easton, Washington. Mr. Lee, his business partner, Hyun Song, and Robert Hagerman, owner of the timber, had been surveying timber at Barbeu Mill Corporation's logging site. The complaint alleges that shortly after departure, the helicopter experienced a mechanical failure and then descended and experienced a low energy impact with the ground whereupon it erupted in a fire that burned for several days, destroying 485 acres.
The lawsuit alleges that all aboard the helicopter actually survived the crash, but that a design flaw of the Robinson R-44 II was a cause of the fatal fire.
The complaint, no. 09-2-35591-6 SEA, was filed on September 28, 2009 in the Superior Court of Washington for King County by the aviation disaster lawyers of Baum Hedlund Aristei & Goldman, of Los Angeles and Krutch Lindell Bingham Jones and Petrie, P.S., of Seattle, who represent Mr. Lee's widow and two children.
According to the complaint, the manufacturer of the helicopter, Robinson Helicopter Company of Torrance, California, was aware of the risks and danger associated with post-impact fires and acted negligently when it created a defective and unsafe condition in the helicopter and failed to issue proper guidelines, instructions and warnings related to the use of the helicopter.
One of the allegations against Robinson is that the tail rotor system and fuel system on the doomed helicopter were not safe.
The complaint also details a safety notice published by Robinson in the wake of similar crashes involving its helicopters where occupants had survived helicopter accidents only to be severely burned by fire following the accident. According to the lawsuit, Safety Notice SN-40 warns that occupants of Robinson helicopters are exposed to dangerous or fatal post-impact fires in otherwise survivable crashes. The safety notice recommends that "To reduce the risk of injury in a post-crash fire, it is strongly recommended that a fire-retardant Nomex flight suit, gloves and hood or helmet be worn by all occupants"
It is the opinion of our aviation attorneys, based on our investigation thus far, that Mr. Lee and the others would be alive today if it were not for the fuel tank eruption.
Robinson chose to simply issue a two-sentence safety warning about post-crash fires instead of addressing the design issues and building a safe helicopter. It is our opinion that the so-called Safety Notice was primarily intended to provide legal cover against future catastrophes, while avoiding the work required to correct the flaws and truly protect those who might fly in an R44.
Seattle Times:  October 20, 2009
Seattle helicopter company sued over 2007 crash
Seattle PI:  October 11, 2009
Defect in popular helicopter killed four following crash, attorneys claim