The Justice Department announced last week that it had reached a settlement agreement with Easton Hospital. The Easton, Pennsylvania-based hospital agreed to pay $662,000 to settle claims filed by two whistleblowers accusing the hospital of submitting false claims for Medicare reimbursement.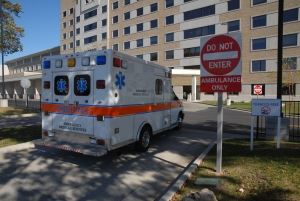 Two Easton Hospital employees – David Kasprzak and David Heaton – alerted the government to fraudulent procedures that were performed by Dr. Thomas Walden, an Easton Hospital urologist. Both men filed a qui tam complaint, which the Justice Department later joined.
According to the whistleblower complaint, Easton Hospital billed Medicare for various tests and procedures performed by Dr. Walden that were medically unnecessary, partially performed, or not performed at all. Some of the procedures mentioned in the case include transurethral resection of the prostate, lithotripsy, green light laser, and cystometrogram.
In the wake of the announced settlement, Easton Hospital issued a statement denying any wrongdoing, adding that the hospital has a "robust compliance program." The statement further states that the hospital voluntarily repaid certain Medicare claims before the government began conducting an investigation into the whistleblower allegations. As for Dr. Thomas Walden, he hasn't been affiliated with Easton Hospital since June of 2010, according to the statement.
The U.S. Attorney's Office for the Eastern District of Pennsylvania also issued a statement in which they encouraged anyone to report instances of health care fraud so that any wrongdoing can be investigated and prosecuted.
Under the terms of the settlement, Kasprzak and Heaton will receive a share of the $662,000 amount, though according to the Justice Department, the amount has not yet been set. The case is captioned U.S. ex rel. David Kasprzak and David Heaton v. Defendant Northampton Hospital Company LLC, d/b/a Easton Hospital and Northampton Hospital Corporation d/b/a Easton Hospital.