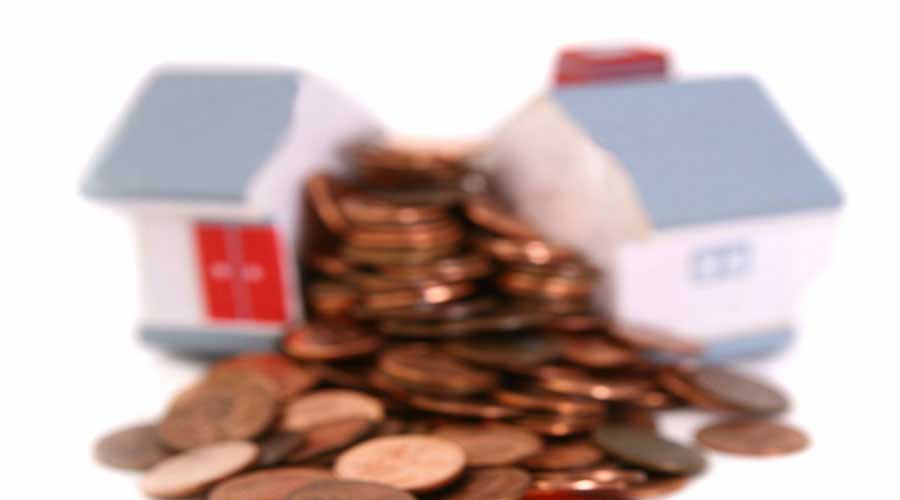 The Justice Department settled two massive fraud cases this week that resulted in roughly $73 million being returned to the government. While both cases involve different industries, the fraud schemes share one key attribute: both companies named in the allegations tried to game the system in a way that left taxpayers on the hook for stolen funds.
Thankfully the hard work of government prosecutors paid off, and these companies will be held accountable for their alleged fraud.
Franklin American Mortgage Company Settles False Claims Act Case for $70 Million
On Wednesday, Tennessee-based Franklin American Mortgage Company reached an agreement with the Justice Department to resolve government claims that the mortgage company violated the False Claims Act (FCA) by originating and underwriting mortgages that were insured by the U.S. Department of Housing and Urban Development's (HUD) Federal Housing Administration (FHA) even though the loans were not eligible for government insurance.
According to the DOJ, Franklin American participated in the Federal Housing Administration's insurance program as a direct endorsement lender (DEL) between 2006 and 2012. As a direct endorsement lender, a company has the ability to originate, underwrite, and endorse a mortgage for FHA insurance. When a mortgage company (or a large bank) endorses a mortgage for FHA insurance, the company is, in effect, declaring that the loan meets HUD's quality standards (HUD is the FHA's parent agency).
Unfortunately, DEL's are not subjected to review by the FHA or HUD when they endorse a mortgage loan for FHA insurance. In lieu of this lack of oversight, DELs are required to follow HUD rules that are in place to ensure that they are properly underwriting and certifying mortgage loans for FHA insurance. These rules require DEL's to maintain a quality control program to prevent and correct any problems with their underwriting practices, as well as self-report any deficient loans they identify in the quality control program.
In the event that an endorsed mortgage loan defaults after a DEL has approved it for FHA insurance, the company that endorsed the loan is permitted to submit an insurance claim to HUD in order to recoup the losses on the defaulted loan.
According to Wednesday's settlement agreement, Franklin American admitted the following:
During the years listed in the settlement agreement (January 1, 2006, to March 31, 2012), the mortgage company failed to comply with FHA origination, underwriting, and quality control requirements.
Franklin American Mortgage Company certified mortgage loans for FHA insurance even though the mortgages failed to meet HUD requirements.
Between 2006 and 2010, Franklin American's FHA mortgage loan production grew substantially. During this time, the company chose to employ unqualified junior mortgage loan underwriters who performed important underwriting functions. These and other mortgage underwriters were subjected to discipline if they did not meet high quotas established by the mortgage company.
Franklin American incentivized high volume production by offering bonuses to its FHA mortgage loan underwriters.
Loans underwritten by Franklin American were subjected to post-close audits that oftentimes showed that the mortgage loans didn't meet HUD requirements. The audits highlighted a substantial amount of seriously deficient loans that were nonetheless underwritten by Franklin American. Even though the deficient loans were brought to the attention of management, the company only reported a select few deficiencies to HUD.
According to the settlement agreement, Franklin American's alleged fraud caused the FHA to insure hundreds of mortgages that did not meet HUD requirements. As a result, the FHA incurred substantial losses after Franklin American was paid for insurance claims on those defaulted loans.
It doesn't seem so long ago that we learned how fast and loose housing and mortgage companies were playing with other people's money. When the world economy was nearly in shambles, we were all ready to do battle with these financial behemoths that dragged us the right to the edge of the abyss.
Like many other companies—including some that are much bigger and handle significantly more business—Franklin American chose to ignore the widespread and systemic defects in lending practices so that they could make as much money as possible.
News of Wednesday's settlement agreement should be music to the ears of many who believed that there would never come a day where these companies would be held accountable for their abuses. It is one in a series of steps necessary to hold financial institutions accountable for the havoc they caused. If these institutions are not held responsible history is doomed to repeat itself.
Regent Management Services to Pay $3.2 Million to Resolve Fraud Allegations
On the health care front, Texas-based Regent Management Services reached a settlement agreement with the DOJ this week, agreeing to pay roughly $3.2 million to settle fraud allegations that the company accepted kickbacks from several ambulance companies in exchange for rights to Regent's lucrative Medicare and Medicaid ambulance transport referrals. Regent Management Services, a skilled nursing facility company, has headquarters in Galveston and manages 12 nursing facilities in 11 different Texas cities that are separately owned and operated. As part of the agreement, the state of Texas will receive approximately $533,000 to account for improper payments made by its Medicaid program.
At first glance, this settlement appears no different than countless other fraud cases involving kickbacks we have seen on this blog. Today's settlement, however, has one key difference: this is believed to be the first settlement agreement in the country to hold a medical institution (hospital and skilled nursing facility) accountable for accepting kickbacks rather than the ambulance company solely being held accountable for these "swapping" arrangements.
The Anti-Kickback Statute prohibits a company or individual from offering, paying, soliciting, or receiving payment in order to induce referrals of goods or services covered by government health care programs like Medicare and Medicaid. According to DOJ allegations, patients at Regent Management Service's facilities were provided free or discounted ambulance transportation from a number of ambulance companies. In return, Regent referred to other lucrative Medicare and Medicaid business to the ambulance companies that offered them free or discounted ambulance transport.
If Regent had not entered into this agreement with other ambulance companies, the skilled nursing facility company would have been responsible for transporting patients at significantly higher rates.
This case caught our attention because it demonstrates the government's willingness to hold both sides of a swapping arrangement accountable when kickbacks are offered and received. This type of behavior is unfortunately common among unscrupulous skilled nursing facilities and ambulance companies.
If you have firsthand knowledge of this type of fraud, consider talking to a whistleblower attorney about it. An experienced whistleblower attorney can walk you through your options and help you decide whether filing a whistleblower lawsuit is the right decision. If you do decide to pursue a whistleblower claim, you may be eligible to receive a whistleblower reward if your case is successful and funds are returned to the government.
Contact us today to learn more about your rights as a whistleblower.