The Justice Department announced last Friday that medical device maker Medtronic Inc. has agreed to pay $2.8 million to resolve whistleblower claims that the company submitted false claims to government health care agencies for services that were not approved by the Food and Drug Administration (FDA). The lawsuit was filed by former Medtronic sales representative Jason Nickell, who will receive a share of the settlement totaling $602,000 for his role in bringing the alleged fraud to the government's attention.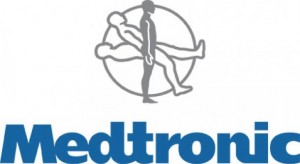 According to Nickell, Minnesota-based Medtronic knowingly submitted false claims to Medicare and TRICARE for an investigational medical procedure called SubQ stimulation, which is not eligible for reimbursement. SubQ stimulation uses Medtronic spinal cord devices that are designed to electronically stimulate an area of pain. The devices are placed under the skin, most commonly in the lower back area. Once inserted, they emit an electrical impulse, which creates a tingling sensation that is supposed to help relieve chronic pain.
The lawsuit contends that Medtronic promoted SubQ stimulation in 20 states even though the safety and effectiveness of the service had not been established by the FDA. Among many strategies, Medtronic arranged for doctor-customers to take part in "on-site training programs" sponsored by Medtronic, where participants would be shown how to use the company's spinal cord stimulation devices for SubQ stimulation procedures.
Nickell was paid over $600,000 a year selling Medtronic neuromodulation devices to hospitals around the country. He says sales representatives were asked to promote off-label SubQ procedures using Medtronic devices to physicians by telling them they could make "upward of $10,000" per patient in a procedure that lasts only a few minutes. Sales reps were also encouraged to tell physicians to use a Medicare billing code associated with an FDA-approved product, even though the procedures were not FDA-approved.
In a statement issued on Friday, Medtronic denied any wrongdoing in the case.