A federal judge in Cincinnati has rejected Christ Hospital's motion to dismiss a whistleblower lawsuit filed by a former employee. Cincinnati-based Christ Hospital provides health services in cancer, cardiac care, major surgery, orthopedics, women's health, and behavioral medicine.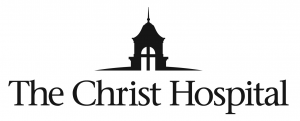 Glenda Overton, a former administrator at the hospital, filed the whistleblower lawsuit after she was fired in November 2012. Overton claims that Christ Hospital submitted roughly $28 million in false claims to Medicare for physician training between January 2008 and November 2012.
Overton worked as an administrator of the graduate medical education program at Christ Hospital. While an employee, she claims that Christ Hospital trained roughly 25 resident doctors every year and sought $186,000 in Medicare reimbursement per trainee. Overton discovered that the hospital was failing to properly document their Medicare claims for graduate medical education and had no way to prove it was entitled to the reimbursements.
According to the Cincinnati Business Courier other area hospitals could find themselves included in the lawsuit as the allegedly fraudulent payments involved physicians who also worked as residents at Good Samaritan Hospital, Jewish Hospital, University of Cincinnati Medical Center and Cincinnati Children's Hospital Medical Center. It is unknown whether these hospitals also received Medicare reimbursement for physician training.
This is not the first time Christ Hospital has been suspected of wrongdoing. In 2010, the hospital entered a corporate integrity agreement with the Office of the Inspector General and paid $108 million to resolve claims that it had paid kickbacks to cardiologists in exchange for patient referrals.
The Justice Department declined to intervene in Overton's qui tam case, which means she could be entitled to as much as 30 percent of any money recovered on the government's behalf. Should Christ Hospital be found guilty of submitting false claims, it could end up paying roughly $90 million in damages, which would mean a sizable payday for Overton.