Cheryl Eckard received a whistleblower reward of over $100 million in 2010. But before she became a millionaire many times over, Eckard says she was the victim of retaliation.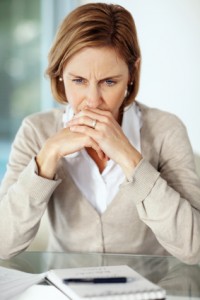 Eckard, who worked in the compliance department of GlaxoSmithKline, filed a whistleblower lawsuit after being fired from the company in 2003. Her lawsuit claimed that she repeatedly expressed serious concerns to her superiors about compliance problems and quality assurance issues at the drugmaker's Cidra plant in Puerto Rico prior to May 2003. Not long after sharing these concerns, Eckard allegedly received a call from GSK's human resources department, informing her that she was to receive a redundancy package.
According to Eckard, she informed H.R. she wasn't interested in the package but was told that she had no choice. Even after she was fired, Eckard allegedly continued to try to get GSK to address Cidra's quality control and compliance issues but was stonewalled. Years later, Cidra's issues are now infamous.
In the end, GSK settled with the Justice Department for $750 million. The huge recovery would not have been possible had it not been for Eckard.
It goes without saying that whistleblowers face a difficult road in the pursuit of justice and are often the targets of retaliation. But what role does gender play in blowing the whistle? Are women whistleblowers more likely to be retaliated against?
A 2008 whistleblower study looked into these questions and more. Over 3,000 employees who participated in the study were given questionnaires that asked if they had "personally observed or had direct evidence" of any of 17 types of wrongdoing involving their organizations within the last year.
The whistleblowers who reported wrongdoing (excluding those that reported anonymously) say they experienced the following types of retaliation:
15% said they received poor performance appraisals.
14% said they were more tightly scrutinized during daily activities by management.
12% said they were verbally harassed or intimidated.
11% said co-workers didn't socialize with them.
10% said the information needed to successfully perform their job was withheld from them.
9% said personnel and/or staff were withdrawn.
9% said they were denied training opportunities.
8% said they were assigned less important or less desirable tasks.
7% said their professional reputation was harmed.
7% said they were charged with committing an unrelated offense.
7% said they were denied a promotion or award. 
What really proved interesting was the difference in treatment between male whistleblowers and female whistleblowers. According to the study, male whistleblowers were treated in accordance with their power within the organization. In other words, the higher up the company ladder a male whistleblower was, the less severe the retaliation. This proved not to be so for female whistleblowers, who received the same treatment "regardless of the amount of organizational power they held: Their status as women overrode their status as powerful or powerless organization members."
Furthermore, the study found that when women blew the whistle on more serious misconduct or misconduct at higher levels within an organization, they were more likely to suffer retaliation. This did not prove to be the case for men.
So what is this study really saying?
A woman is more likely to suffer retaliation than a man.
A woman's status within an organization is unrelated to retaliation. On the other hand, a male whistleblower's status can and does, in some cases, insulate them from retaliation.
A woman will face greater retaliation in accordance with the seriousness of the wrongdoing they report.
The chance of a whistleblower being retaliated against is tied to their relationship with their boss. However, the effect of retaliation is stronger for women than men.