The nation's largest provider of dialysis services announced yesterday that it has agreed to pay $450 million to resolve whistleblower claims that the company violated the False Claims Act by seeking reimbursement from federal health care agencies in connection with unnecessary drug wastage.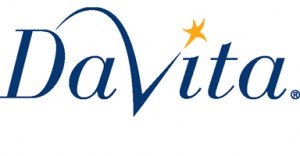 DaVita Healthcare Partners, Inc., headquartered in Denver, has dialysis clinics in 46 U.S. states and the District of Columbia. The company is accused of knowingly creating unnecessary waste in the administration of two diabetes drugs, Zemplar and Venofer. Zemplar, a Vitamin D supplement usually administered at every dialysis session, is packaged in single-use vial sizes of 2 mcg, 5 mcg, and 10 mcg. Venofer is an iron supplement packaged at the time of these allegations only in a single-use vial size of 100 mg. Occasionally, the amount of the drug in the vials didn't match the dosage specified by a doctor, resulting in the remainder of the drug needing to be discarded.
When the alleged fraud was taking place, Medicare would reimburse dialysis providers for certain waste if the providers (acting in good faith) discarded what was left of the drug contained in single-use vials after they had administered the requisite dose to a Medicare patient.
According to the whistleblower allegations, DaVita had protocols in place specifically designed to create an unnecessary waste of Zemplar and Venofer. DaVita allegedly required its employees to provide the maximum amount of Zemplar to patients. The company would then turn around and bill the government for the amount of Zemplar administered to patients plus the amount "wasted."
With regard to Venofer, DaVita had similar protocols in place that required nurses to administer the drug in small amounts and at frequent intervals in order to maximize wastage. In an example cited in the complaint, DaVita called for a patient to receive 25 mg of Venofer per week, resulting in 300 mg of waste per month that ended up being billed to the government. But if the order had been properly filled to give the patient the entire 100 mg vial once per month, there wouldn't have been any waste.
Medicare eventually changed its single–vial waste reimbursement policies in 2011 to mitigate this problem. Once this change was made and the single-vial waste was no longer profitable for DaVita, it changed its practices, and waste produced by the vials went down.
This case hinged on the sacrifice and courage of two whistleblowers, Dr. Alon Vanier and nurse Daniel Barbir. Both will share an as yet undetermined reward based on the amount recovered by the government.