A skilled nursing facility and its former president has agreed to settle a whistleblower lawsuit filed by a former executive who claimed that the facility was engaged in paying illegal kickbacks to several physicians.  The Florida healthcare provider, Hebrew Homes Health Network Inc., and its affiliates, including all of its operating subsidiaries and its former president and executive director, have agreed to pay $17 million to the United States government to resolve allegations that it violated the Anti-Kickback Statute.  The Relator claimed that the nursing facility paid doctors in exchange for Medicare patient referrals. Stephen Beaujon, the former CFO of Hebrew Homes, who filed the whistleblower lawsuit, will receive $4.25 million for bringing the alleged fraud to the government's attention.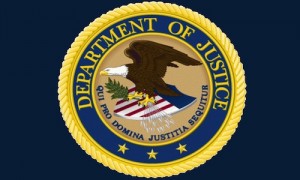 According to the Justice Department, Hebrew Homes allegedly operated a sophisticated kickback scheme between 2006 and 2013 in which they hired a number of doctors that were given the title of 'medical director.' These medical directors were under contracts that specified numerous job duties and hourly requirements, for which they were paid thousands of dollars per month.
The government alleged that these medical director positions only existed on paper and that most of the medical directors were not actually required to perform their contracted job duties.  Rather, each was allegedly paid for patient referrals to Hebrew Homes facilities. Once the facility put the medical directors on the payroll, the government claims that Medicare patient referrals increased exponentially.
In addition to the $17 million, the settlement requires former Hebrew Homes president William Zubkoff to resign as its Executive Director and leave the company. It further requires Hebrew Homes to enter into a five-year corporate integrity agreement with the Department of Health and Human Services, Office of Inspector General (HHS-OIG). The Agreement also requires the company to change its policies concerning the hiring and maintaining of medical directors.
This represents the largest settlement in U.S. history involving alleged violations of the Anti-Kickback Statute by a skilled nursing facility. The Anti-Kickback Statute is intended to ensure that a doctor's medical judgment is based solely on the wellbeing of a patient, not financial rewards.
The Hebrew Homes case highlights the government's interest in encouraging whistleblowers to report fraud in skilled nursing home facilities.  This fraud preys on the elderly and infirm and is egregious.  Whistleblowers are incentivized to come forward if they have firsthand knowledge of fraud. The wellbeing of our country's elderly population is compromised when health care providers put profit over patient health. Whistleblowers, who come forward and expose kickbacks and fraud, protect both the integrity of government health care programs and the health of our seniors.
If you have knowledge of health care fraud, it is in your best interest to consult with an experienced whistleblower attorney as soon as possible. The whistleblower law firm of Baum Hedlund Aristei & Goldman can help you decide the best way to move forward with a claim. Contact a whistleblower attorney today for a free case evaluation.