The former principal vice president of Bechtel and the general manager of a joint venture between Bechtel and an Egyptian utility company was sentenced to 42 months in prison on Monday for his role in a kickback scheme designed to rig the competitive bidding process for state-run power and energy contracts in Egypt. Bechtel is one of the largest construction and civil engineering companies in the United States.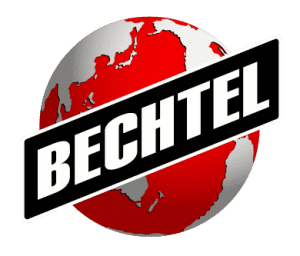 Asam Elgawhary, a 73-year-old resident of Potomac, Michigan pleaded guilty last year to charges of mail fraud, conspiracy to commit money laundering, and obstructing and interfering with the administration of tax laws. He was sentenced by District Judge Deborah K. Chasanow of the District of Maryland, who also ordered the former executive to forfeit $5.2 million.
In 1996, Bechtel made Elgawhary the general manager at Power Generation Engineering and Services Company (PGESCo), a joint venture between Bechtel and Egypt's state-owned electricity company, known as EEHC. He held the post for roughly five years. During that time, Elgawhary assisted in finding subcontractors, soliciting bids awarding contracts to businesses performing power projects in Egypt.
According to the Department of Justice, Elgawhary admitted to accepting $5.2 million in kickbacks from three different power companies. These companies paid Elgawhary in an attempt to secure a competitive advantage when bidding for various contracts. Last year, Swiss power company Alstom S.A. pleaded guilty to violating the Foreign Corrupt Practices Act (FCPA) by paying kickbacks to foreign officials, including Elgawhary.
In his plea agreement, Elgawhary admitted that he tried to hide the kickback payments in off-shore bank accounts under his control. He also admitted to sending false documents to Bechtel executives and PGESCo board members claiming that he had no knowledge of fraud being committed, and made misstatements to a Bechtel company attorney in 2011. Lastly, Elgawhary admitted to obstructing and interfering with tax laws and providing false information about his off-shore accounts.
He was arrested in 2013.