The Justice Department announced last week that a New York pharmacist will serve three years in prison and forfeit over $7.5 million for his role in a scheme designed to defraud Medicare, Medicaid, and the New York state-funded AIDS Drug Assistance Program ("ADAP"). Purna Chandra Aramalla, owner and operator of Quality Drug Inc. in the Bronx, New York, and A Fair Deal Pharmacy Inc. in Queens, New York, was sentenced last Thursday by U.S. District Judge Paul A. Crotty.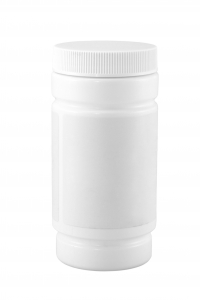 Aramalla orchestrated a fraud scheme in which he bought and sold illegally diverted drugs (drugs obtained from illegitimate sources). According to Manhattan U.S. Attorney Preet Bhara, this scheme defrauded government health programs of millions of dollars and jeopardized the health of anyone who sold their prescriptions or bought repackaged drugs from Aramalla.
Here's how the scheme worked: Aramalla bought prescription drugs—including expensive medications used to treat HIV—that were obtained from patients who essentially 'sold' their prescriptions to him rather than use the drugs to treat their illnesses. These patients never took possession of their drugs, instead deciding to sell the prescription to Aramalla in exchange for a share of whatever proceeds the drugs generated when repackaged and sold to customers.
Aramalla repackaged the drugs he bought from patients by using lighter fluid and other means to dissolve the adhesive on the labels of prescription bottles so that they could be removed and replaced with new labels. Once the process was completed, he sold the repackaged drugs to customers as if they had been obtained from legitimate sources.
After completing the sale, Aramalla requested and received reimbursement from government health care agencies for the second-hand drugs he sold. In some cases, the government had already paid for the drugs when they were initially dispensed.
According to the NY Daily News, Aramalla's pharmacies received over $10 million in reimbursements from the government for his repackaged drugs between 2010 and 2013.
In addition to the jail time, Aramalla will forfeit $7,503,605, pay restitution to his victims in the same amount, file amended tax returns for the years 2010 through 2012, and pay back taxes and applicable penalties.